Another box has come and gone, and now it's time to look ahead to the Funko Marvel Collector Corps Doctor Strange box that's now up for order! As a character that's never been a mainstream headliner with tons of merchandise available, I'm definitely anticipating this subscription box's arrival in October 2016. What do I think will be inside? Read on…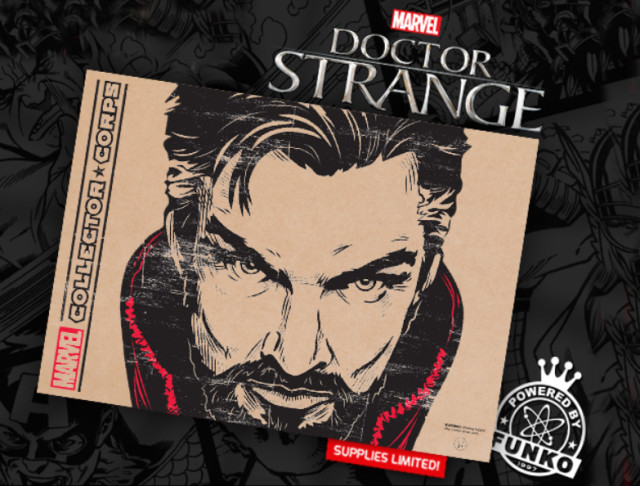 Okay, I admit it: I was a little bit rough on
the Spider-Man Collector Corps box that I reviewed over the weekend
. Sadly, that was a rare Funko subscription box that just did not meet my expectations (no more hats or action pose POPs, Funko–
please!!
).
Even so, I'm always a huge fan and supporter of Funko's various collectibles, and I'm excited to see what they've got in store for us with the October 2016 Dr. Strange box!
But just what do I think will be in this box? Read on…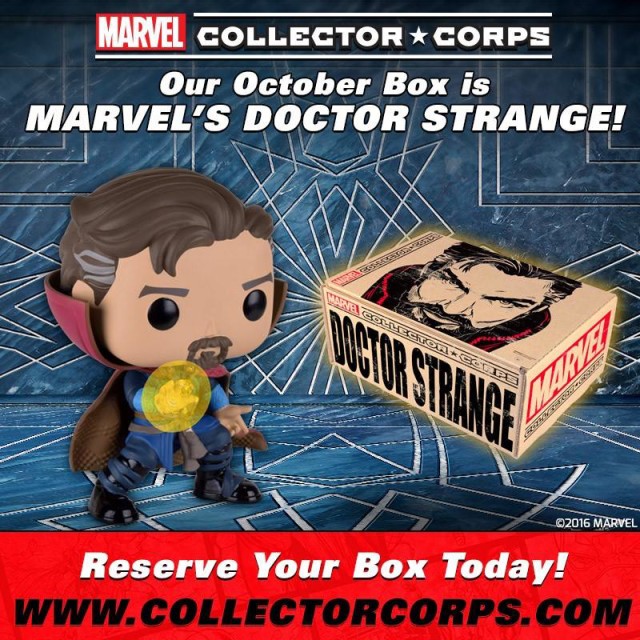 Alright, let's put our speculation hats on! First off, we can disqualify a huge chunk of possibilities with a fact confirmed by Funko themselves during their Spider-Man box unboxing: this box will contain solely items based off of the Doctor Strange movie due out in November.
That means that anything that doesn't appear in the movie and is only in the comic books is off-limits. Sorry, Shuma-Gorath fans! (Crud–that's me!)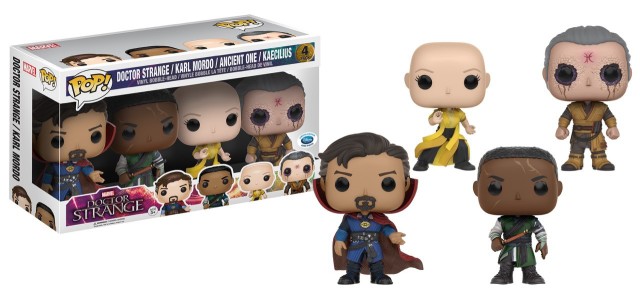 We can reasonably assume that the box will contain at least one Funko POP Vinyls figure, as every box (except the Guardians of the Galaxy box–sort of) has. The question is: who? The Doctor Strange POP Vinyl figure series is far more expansive than I would have expected it to be, and even includes an Astral variant and a Cape-less variant as store exclusives already!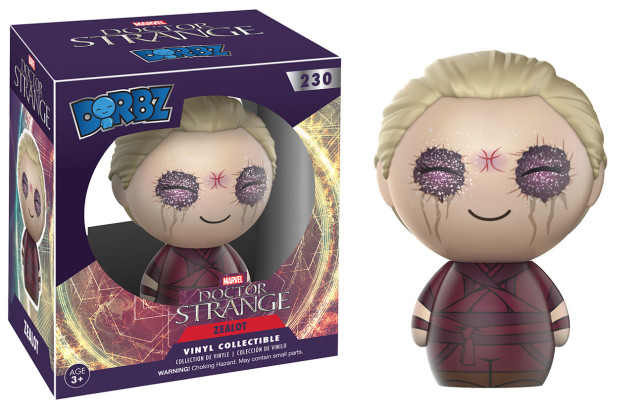 There's a Dorbz Zealot without a POP counterpart, but that choice seems almost unspeakably lame and would probably leave a lot of fans feeling peeved. I just can't see that being the one exclusive POP Vinyls figure (unless there's two in the box and the Zealot is the "lesser" one).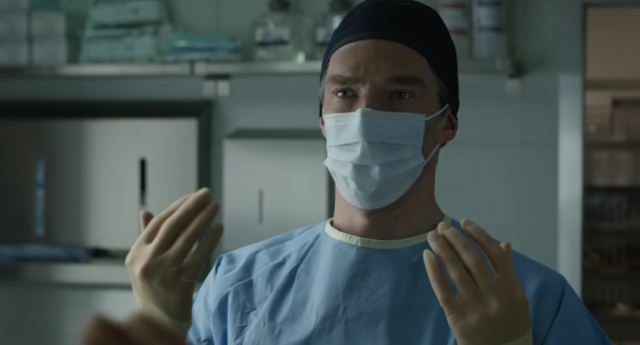 I think the most feasible scenario for the exclusive POP! is a variant of Stephen Strange himself, as cold as that may leave some folks.
I could easily see a Surgeon Strange or scruffy-looking "Wanderer" Stephen Strange POP as the exclusive, but I really and truly fear that we might see another weak "Action Pose" POP instead (perhaps sitting and levitating?). We'll have to wait and see how this one turns out. What are you hoping to see, dear readers?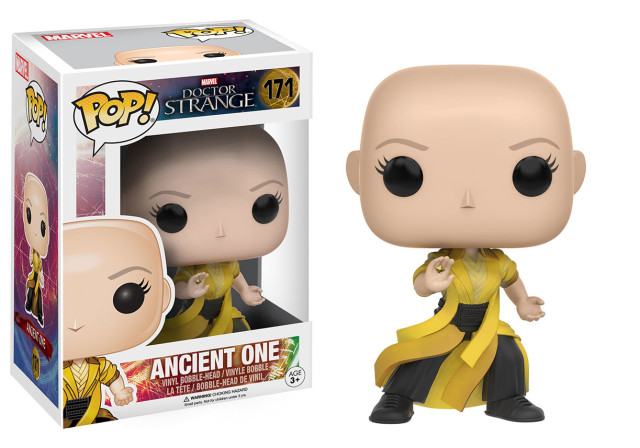 If this box is like its predecessors, we should also see at least one other type of vinyl figure. With Dorbz quickly growing in popularity, I'd like to see the first Collector Corps Dorbz exclusive since April appear in this box. Either an Ancient One Dorbz or a Cape-Less Doctor Strange Dorbz would make good exclusives for the box, as both will be released as POP Vinyls and have no Dorbz counterparts announced.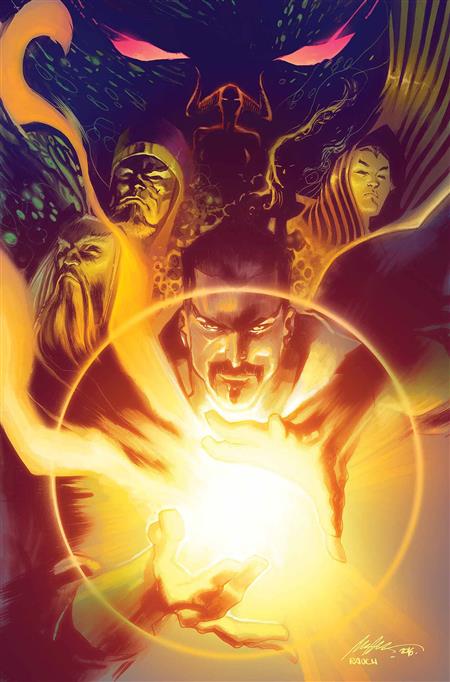 As far as Doctor Strange comic books go, there are plenty of possible new issues being released in October 2016 that could be part of this MCC box. If I had to take a guess, I would say that Funko is more likely to give us a variant cover to Doctor Strange Sorcerers Supreme #1 with the box that a variant cover to his ongoing comic book, but it's always hard to make any kind of guess with the variant comics.
If the pin or patch isn't a rune or some sort of artifact like the Eye of Agamotto, I'm going to be extremely surprised–those seem right up Funko's alley as far as inspiration for pins and patches go.
And on the apparel front, I'd be shocked if it's not a T-Shirt this time around. By the time the box comes out, the last time a Marvel shirt came in a box will have been four months earlier. If it's another hat I'll never wear for the third MCC box in a row, I'm gonna scream.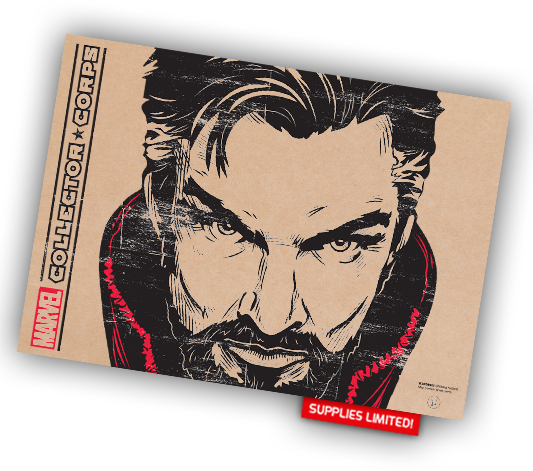 The Doctor Strange Marvel Collector Corps box is now available for order, and is scheduled to be released in mid-October 2016. I'm a Founders member yearly subscriber, so I get every box and will be sure to post a review full of unboxing photos and spoilers as soon as the Doc's box arrives.
What are your hopes and dreams for the October 2016 Collector Corps Doctor Strange box, Marvel collectors? Are you in for purchasing this box, or are you holding off on Doctor Strange merch until you've seen the movie?