Ever since the Gentle Giant Marvel Animated statues line (inspired by the Skottie Young Marvel Babies artwork) began, Gentle Giant has delivered headliner A-List character after A-List character in it, from Iron Man to Deadpool to Spider-Gwen. But at SDCC 2016, the next entry in the line was revealed, and while he's never been a hugely popular mainstream character, I'm looking forward to having him nonetheless: the Marvel Animated Gentle Giant Vision statue is now up for order! And hey–there's something for bookend collectors too…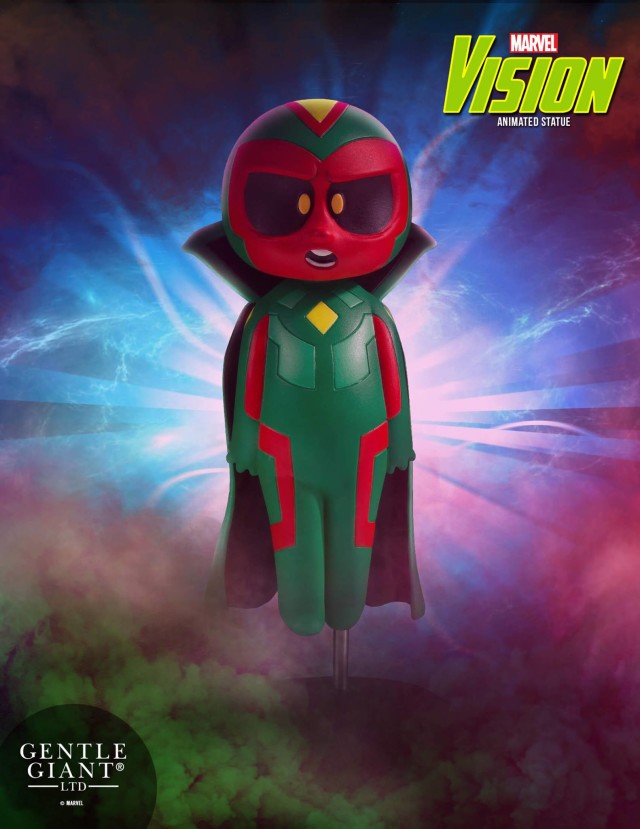 The Vision is a character that never really clicked with me–right up until this past year, when I finally "got it" when it comes to his appeal.
Thanks to the amazing Tom King "Vision" comic book series (the best Marvel comic book series being published today) and his redeeming portrayal in the "Captain America: Civil War" movie after a tepid introduction in "Avengers: Age of Ultron", I'm becoming a bonafide Vision fanboy.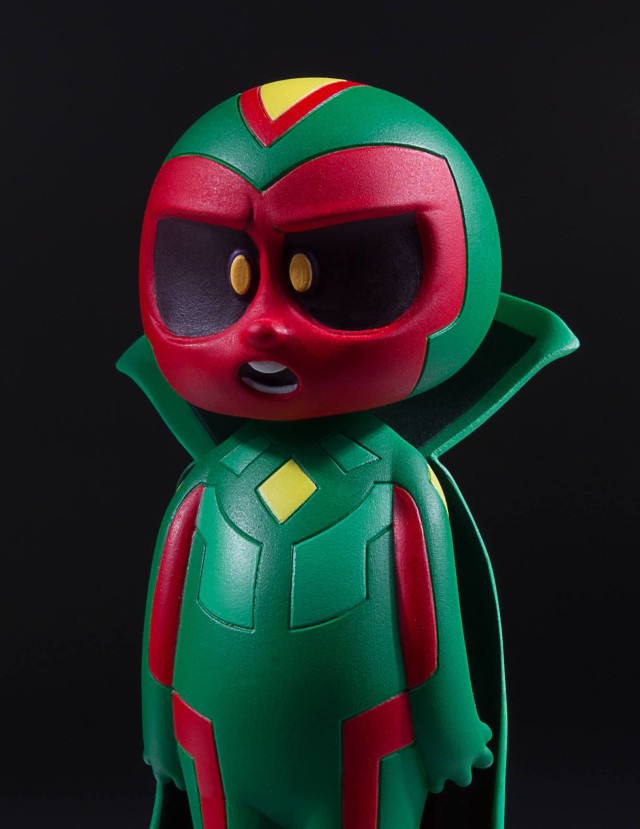 I'm sure I'm not the only fan falling for The Vision this year, and that's why the time was right for Gentle Giant to strike with their first-ever Vision toy–a Skottie Young Vision Marvel Babies statue!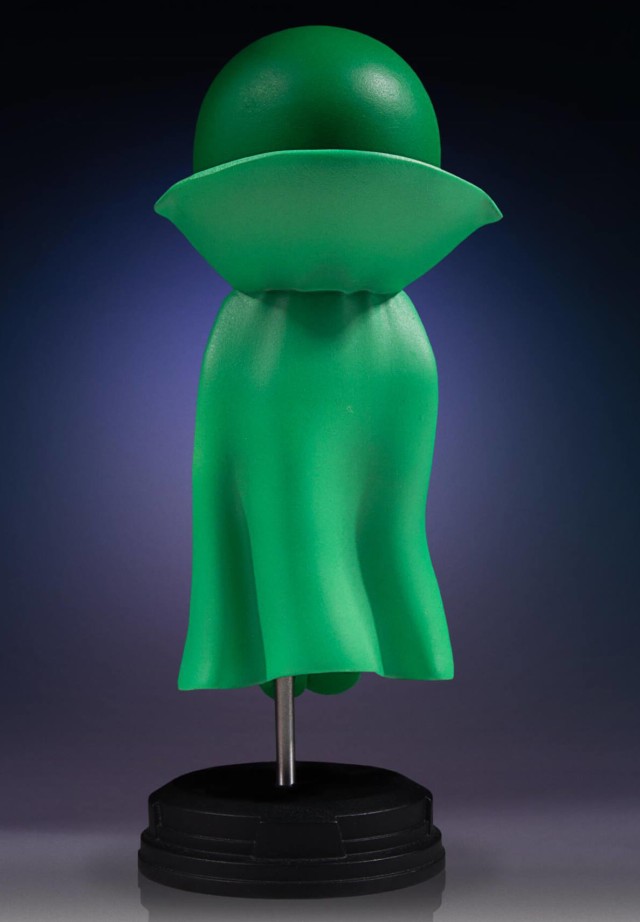 Based off the Skottie Young variant cover to "Uncanny Avengers #1", this mini-statue features The Vision in his most modern costume–the same costume that Hasbro has coincidentally just released a Marvel Legends figure of at Toys R Us this month!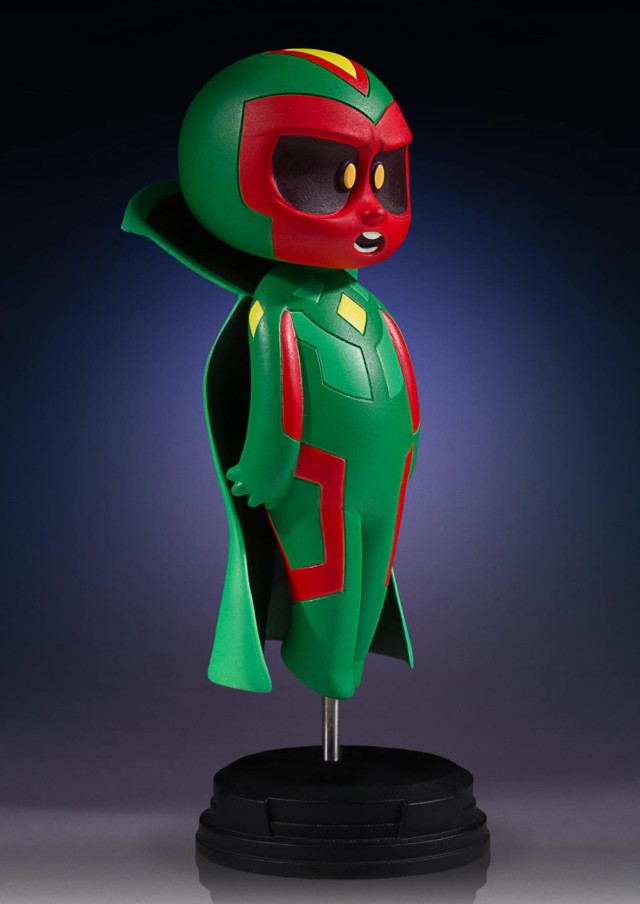 I know some fans will hate that this isn't a classic Vision, but I'm glad that Gentle Giant is giving us a more colorful, modern look for Vision.I think this particular costume works very well for the "Animated" look of this line.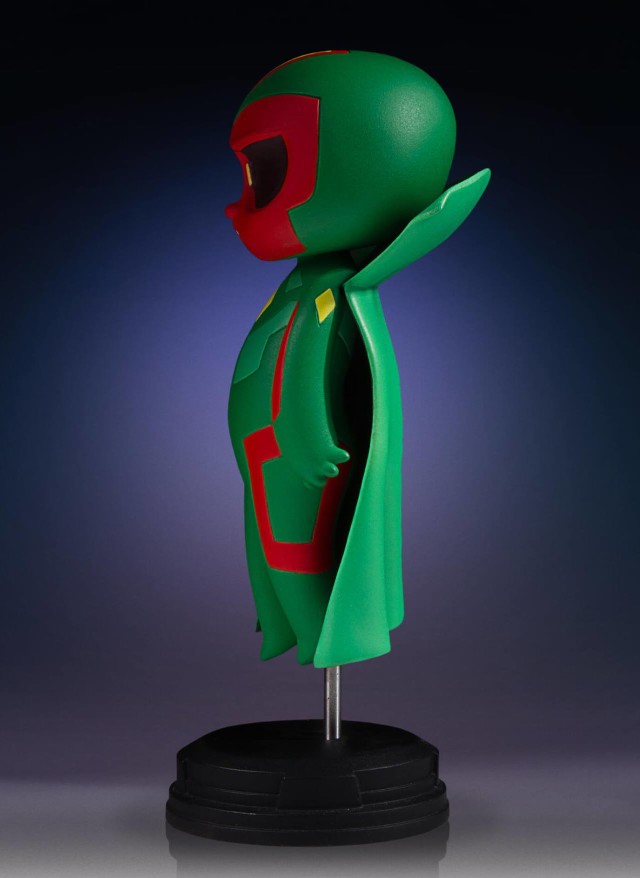 This statue will also add a color to our Marvel Animated Statues displays that's been sorely lacking thus far: green. The lineup up until now has been pretty loaded with just about every color but green (and pink), so it'll be nice to have Vision next to Captain America, Iron Man, Thanos and friends to balance things out.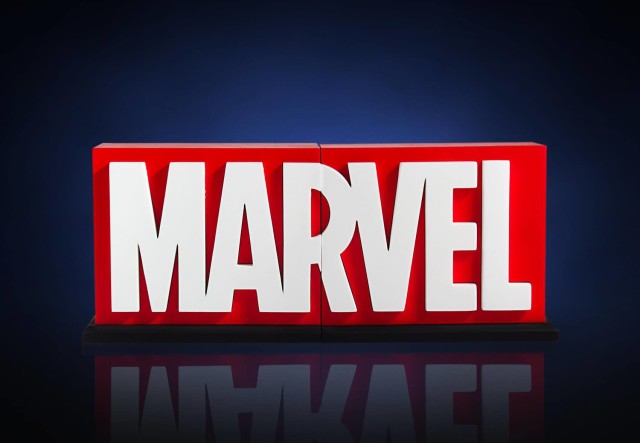 There's one other Gentle Giant Marvel collectible solicited this week  that I want to mention, though they won't be getting an article of their own: Marvel Logo bookends.
Oftentimes I really dig Gente Giant's various bookends (I'm really looking forward to those Boba Fett Mandalorian bookends), but since the Marvel logo is the word "Marvel", this particular set is leaving me a bit cold. Having "Mar" and "Vel" split apart a couple feet by a bunch of books just doesn't work for me, so this item is probably a pass for me. Your aesthetic principles may vary.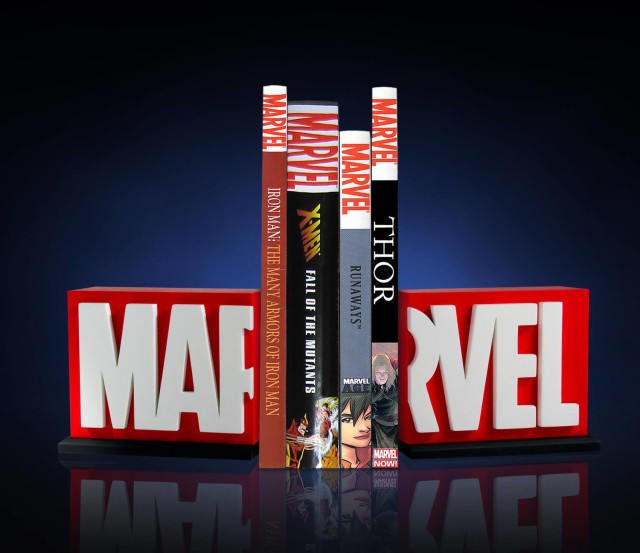 The Gentle Giant Skottie Young Vision statue and Marvel Logo Bookends are now up for order, and are scheduled to be released in Q4 2016. That's a lightning-fast turnaround time for GG Ltd., which makes me wonder if these items will ultimately get delayed a month or so.
Who out there besides me has been collecting the Skottie Young Marvel Babies statues, and are you planning to continue the line with its first B-Lister, Vision? Also, is anyone enamored with and planning to snag those Marvel bookends?