Ordinarily I write up a whole article detailing my speculations regarding what's going to be in each Funko Marvel subscription box, but after the Deadpool MCC box, I think we all knew what to expect from the Marvel Collector Corps Spider-Man box. But before we all order our October Doctor Strange boxes (which I think are gonna be awesome), let's stop and take a look at what was chosen for the August Spider-Man Collector Corps box…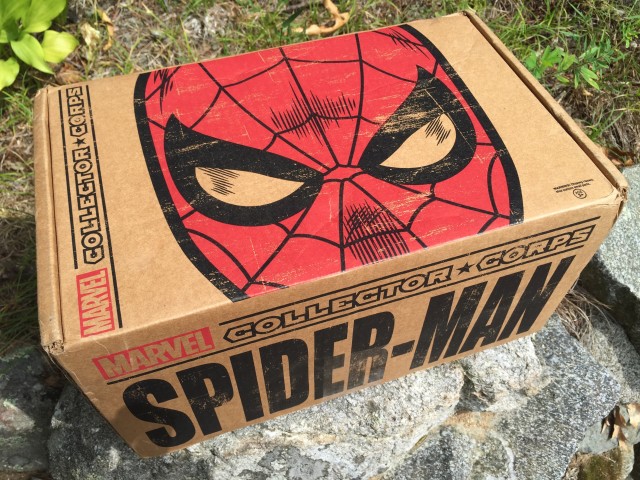 Given how hyped folks were after Tom Holland's debut at Spider-Man in this summer's Captain America: Civil War movie, the time was clearly ripe for Funko to release a subscription box celebrating Spider-Man.
I was 90% sure the box would be filled with straight-up items depicting classic red-and-blue Spider-Man himself, but the marketing for the box made me think we might see some diversity. Let's open the lid and take a peek…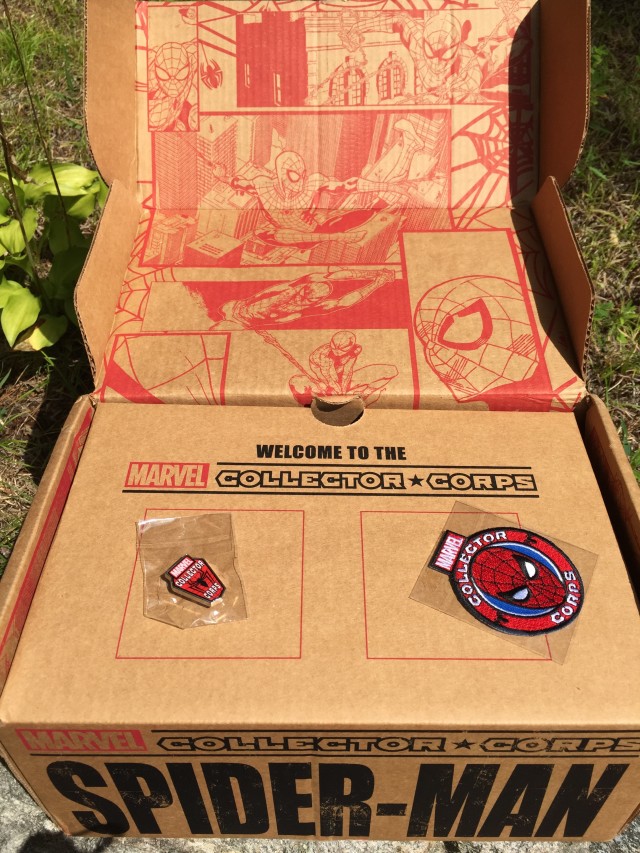 Well, to begin, we've got the lovely interior of the box depicting classic Spider-Man comic book art, along with the monthly patch and metal pin.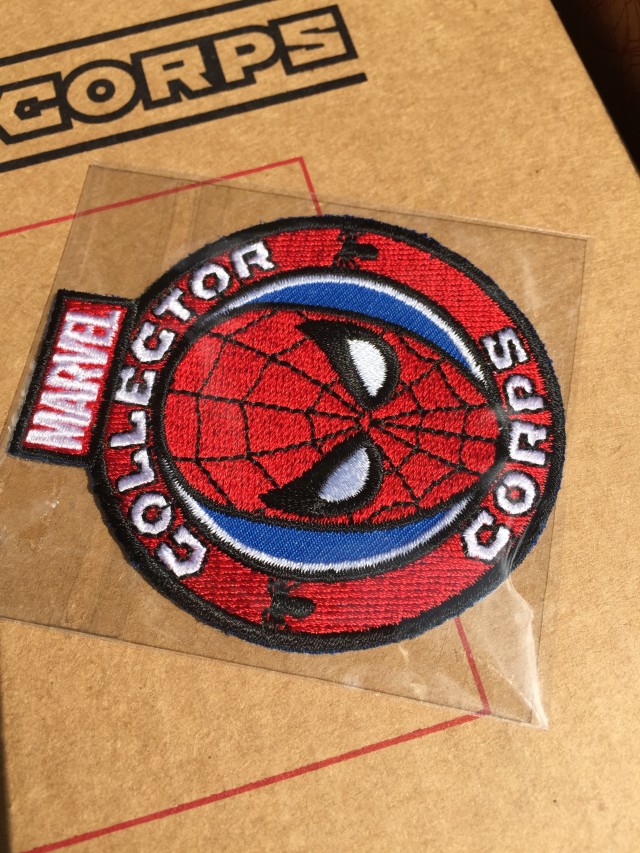 As soon as I saw that both the pin and the patch were of the classic Spider-Man costume, I lost hope for the box containing anything but items of Spidey himself. Alas.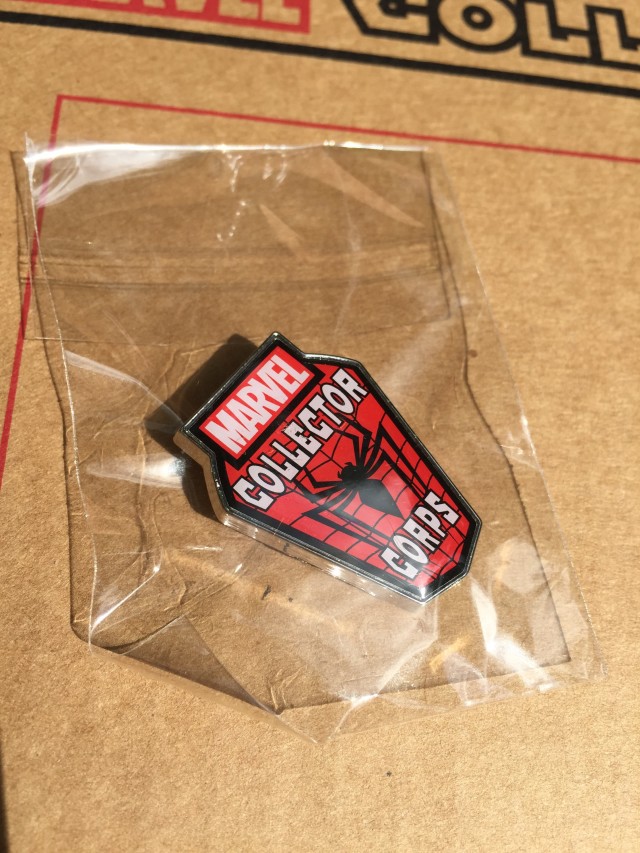 I suppose we had to get a Spidey patch and pin at some point, and this box is as good a place as any. The logo pin is a bit boring, but the Spider-Man head patch looks pretty nice. I still have no clue what I'm going to do with dozens of patches, but this is a good one regardless.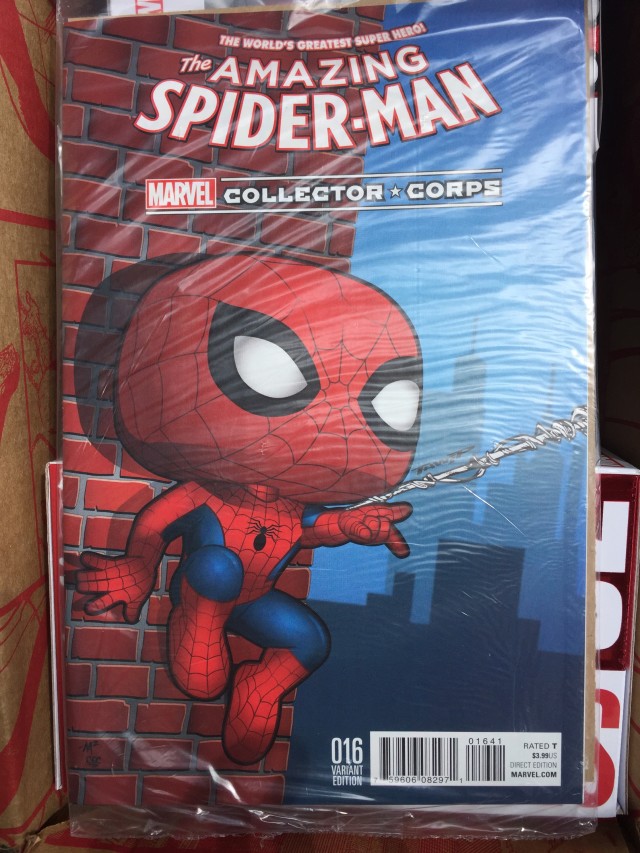 The comic book this month is a Funko variant cover of this month's Amazing Spider-Man #16. I already bought this particular $3.99 comic, but I love these adorable Funko POP Vinyls covers and can't get enough of them. Thumbs up.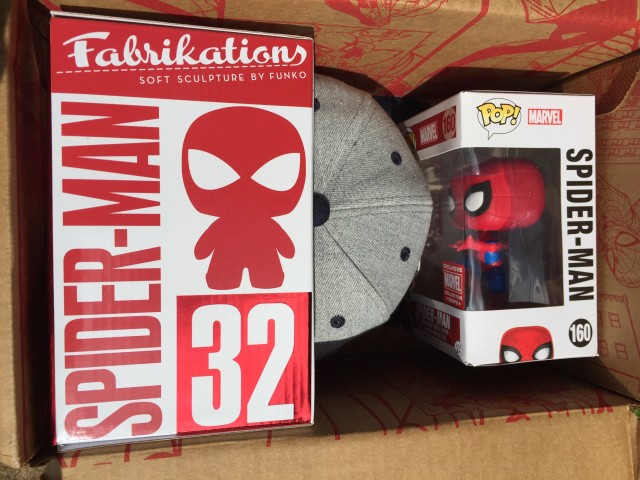 Unfortunately, under the comic is the rest of this month's contents, none of which especially got me psyched.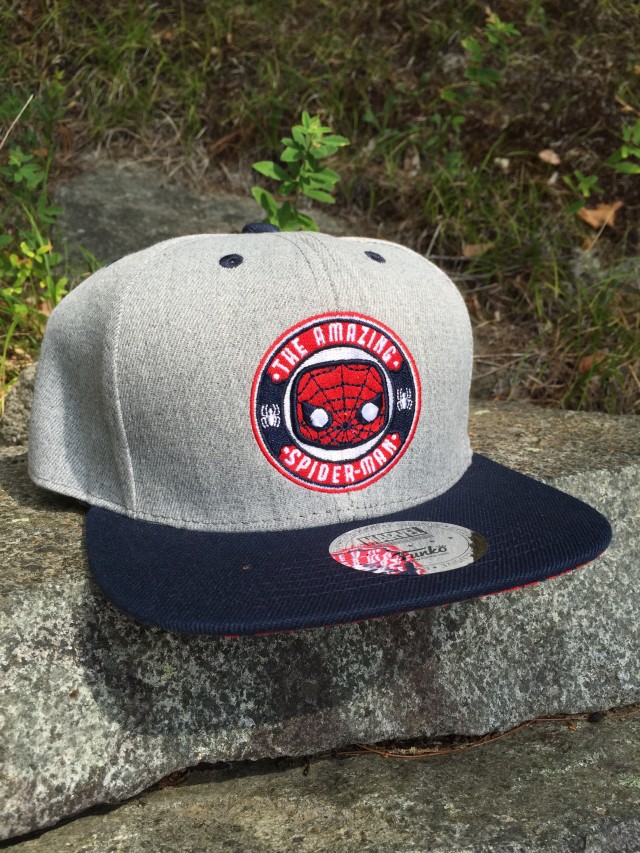 Instead of a T-Shirt, we get another Funko POP Tops hat with this box.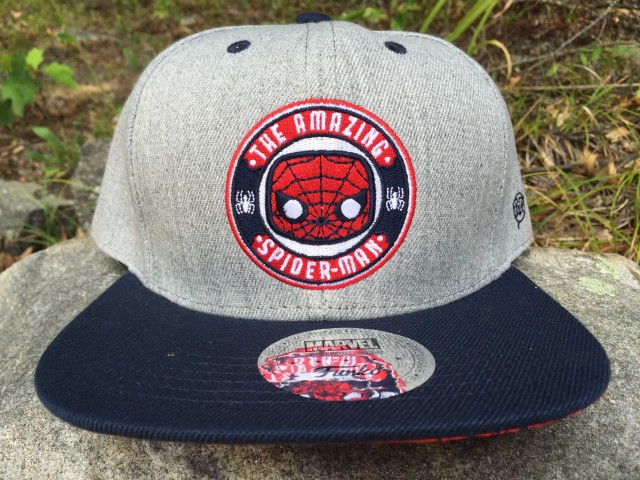 With the Groot hat in the MCC Year One Box I reviewed a few weeks ago and the C-3PO hat from the Jabba's Palace box, that's three hats from Funko in under a month–and also three more than I'm ever going to wear.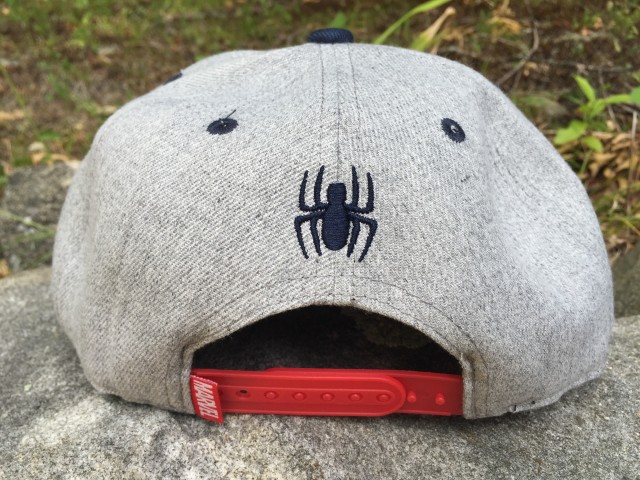 The Spider-Man designs on the front and back of the hat are very well-executed and it's a nice hat and all, but the number of collectors who wear hats regularly is a small fraction of the number of folks who would wear the shirts. Cut it out with the hats, Funko–please!!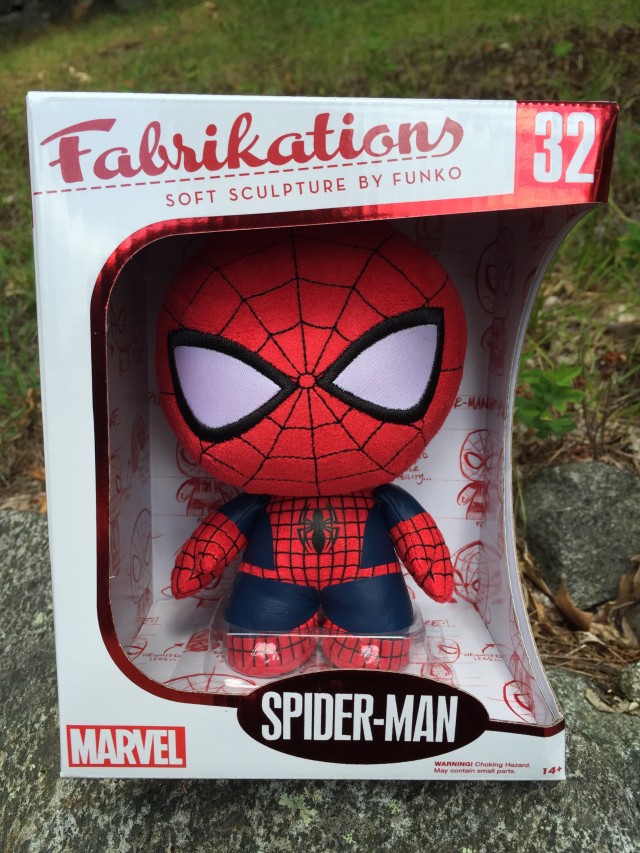 Next up is a genuine surprising inclusion–a Funko Spider-Man Fabrikations figure!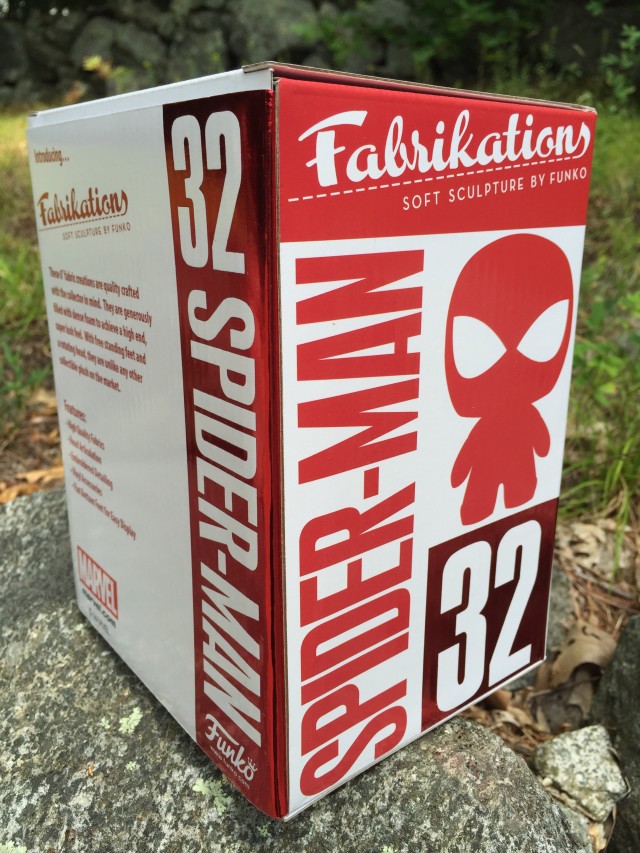 I seriously did a double-take when I saw this–with the Fabrikations line having been out for over two years, I sort of assumed I already owned a Fabrikations Spider-Man toy! But no–it turns out that Funko was hoarding this particular figure for a future MCC box and held him back from mass retail.
Unfortunately, what Funko collectors really want in these mystery boxes is POP Vinyls, T-Shirts, comics and sometimes Dorbz and Mystery Minis. Unfortunately, as fun as it is to get some diversity in the boxes, I think many customers are going to end up cancelling the boxes if they keep getting items like mugs, hats, scarves, Hikaris and Fabrikations instead of more desirable popular items.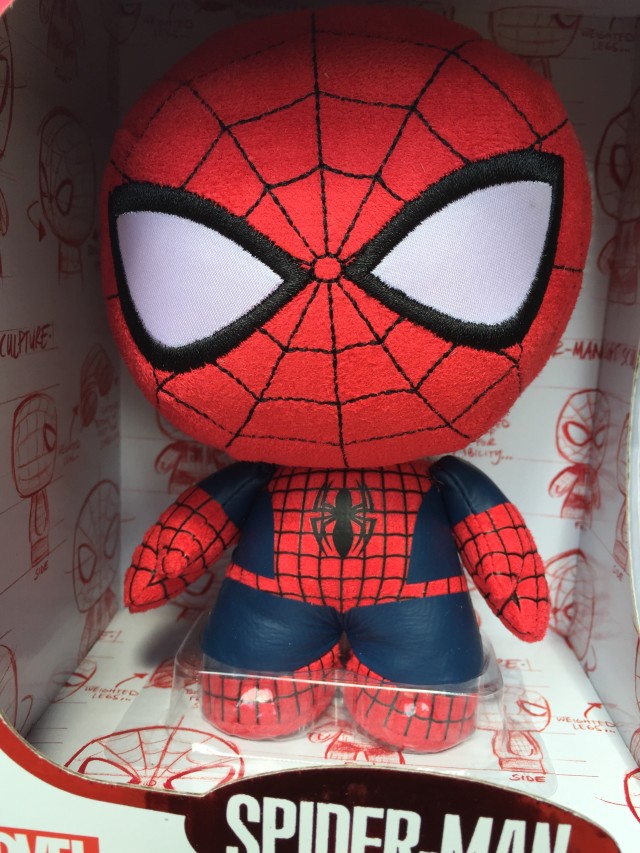 I actually kind of liked the Marvel Fabrikations line and own most of them, but the line seemed to flop pretty hard in stores. I'll be surprised if we see many more released, so I'm glad we got this Spidey before the end (though I know there are going to be thousands of this toy being sold on eBay from collectors that don't want it).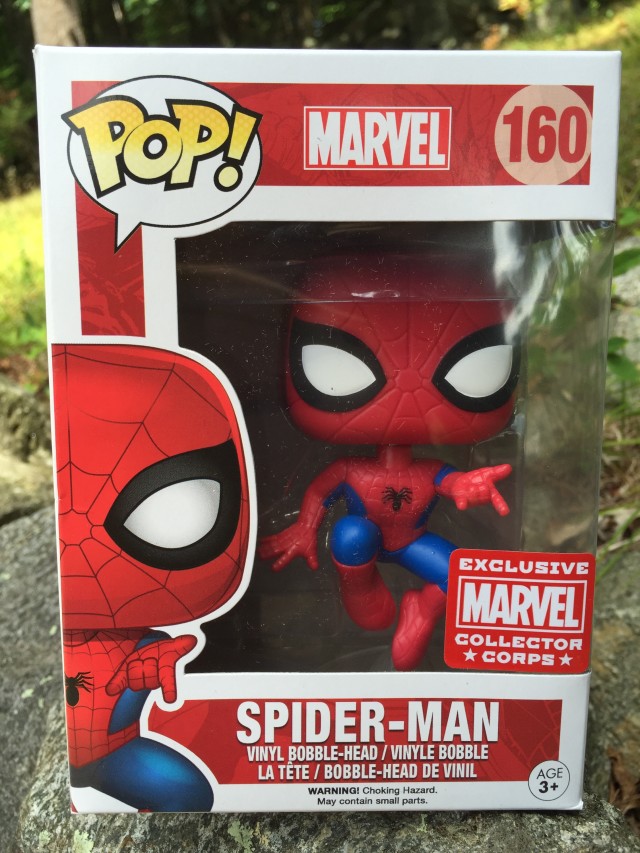 Finally, we come to the headliner of this box: the one exclusive POP Vinyl included, an action-posed Leaping Spider-Man POP Vinyl figure (with unique numbering designation #160).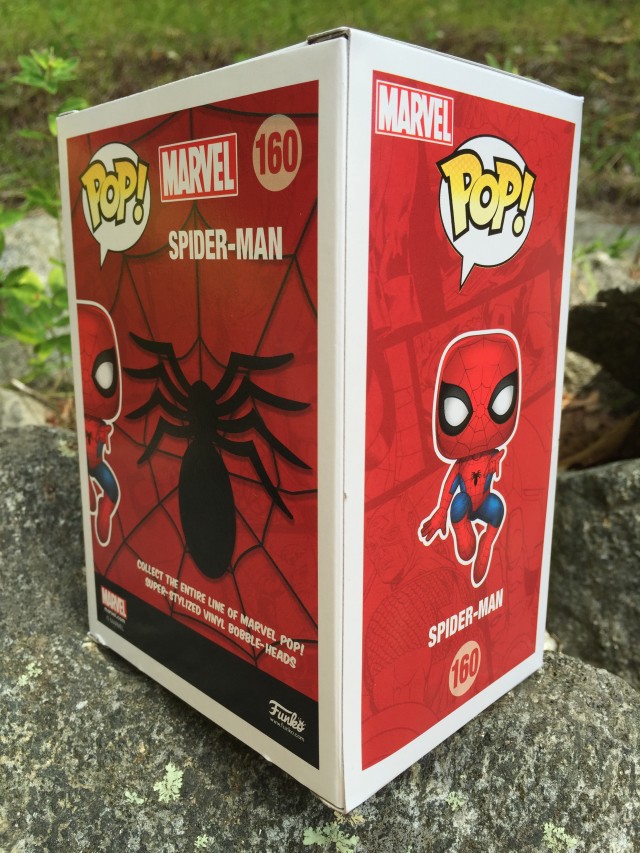 Considering that there are dozens of iconic Spider-Man allies and villains who still need POP Vinyls and even dozens of versions of Spidey himself wearing different costumes who need to be done as POPs, this is a colossal disappointment to many fans.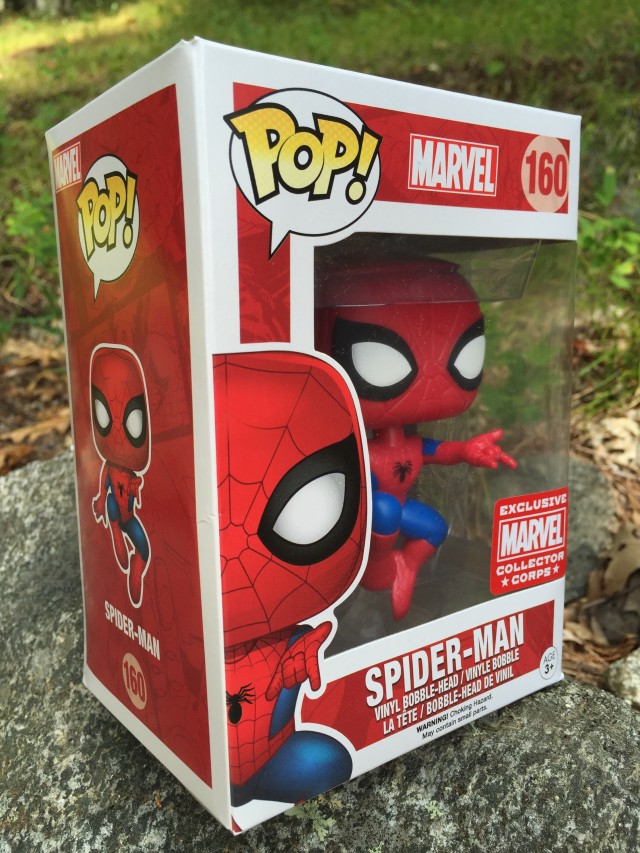 Had Funko given us a Mary Jane POP or a Black Cat Dorbz or a Venom Mystery Mini, I think fans would be a whole lot more cheerful about this Spider-Man box–heck, even a Captain Universe Spider-Man or Scarlet Spider POP would have been amazing.
But with one figure only that's a variant of Spidey and a hat and Fabrikations toy that many folks won't want, I can easily see this being the most disliked box Funko has put out yet in any theme.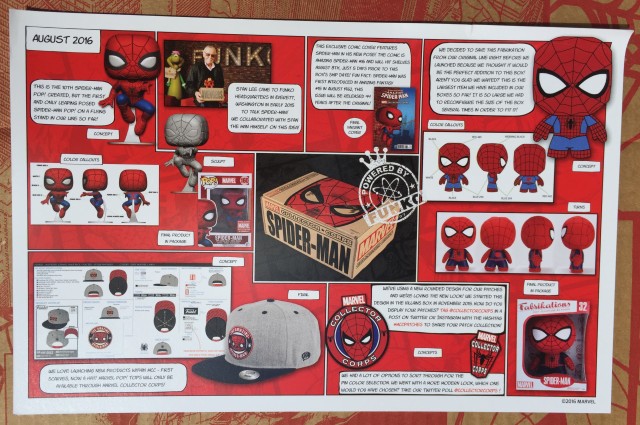 Overall: As far as the various Funko Marvel Collector Corps boxes that have been released thus far go, I think this particular subscription box is easily the weakest. It's not bad, mind you–there's clearly more than $25 worth of content included–but I'm just not impressed with anything in the box.
If you're a hardcore Spidey fans who's open to ball caps and the Fabrikations line you might love this box, but otherwise this Spider-Man Collector Corps box is purely for collectors who can't live without the Leaping Spider-Man POP Vinyl.
GRADE: C