When Funko announced a humongous Marvel Collector Corps Year One box last month, I immediately started speculating that the extra $100 the box cost was to cover the cost of a gold Captain America Hikari in honor of the first year Founders Gift and Cap's 75th Anniversary. One month later and near the deadline to order the Collector Corps Spider-Man box, the  Year One box has arrived! Was I right, and do I feel like this box was $125 well-spent…? Read on…
The Right:
Ordinarily my Marvel Collector Corps reviews follow a narrative chronological unboxing style, but this time out I'll be utilizing my "Right/Wrong/Ridiculous" style of reviews, for a reason that will become apparent (uh-oh).
As promised, this box is notably larger and heavier than any Funko subscription box to come before it. But is it with 125 bucks? Let's take a look at what's inside and find out…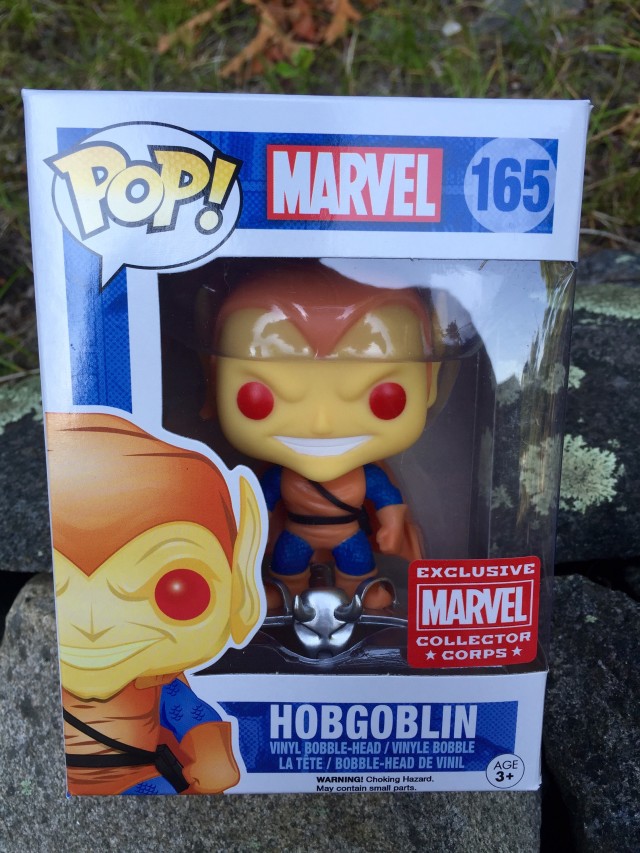 The big prize in this box is a totally exclusive Marvel Funko Hobgoblin POP Vinyls figure. A unique near-iconic character in a $125 mystery box?! Wow–very nice, Funko!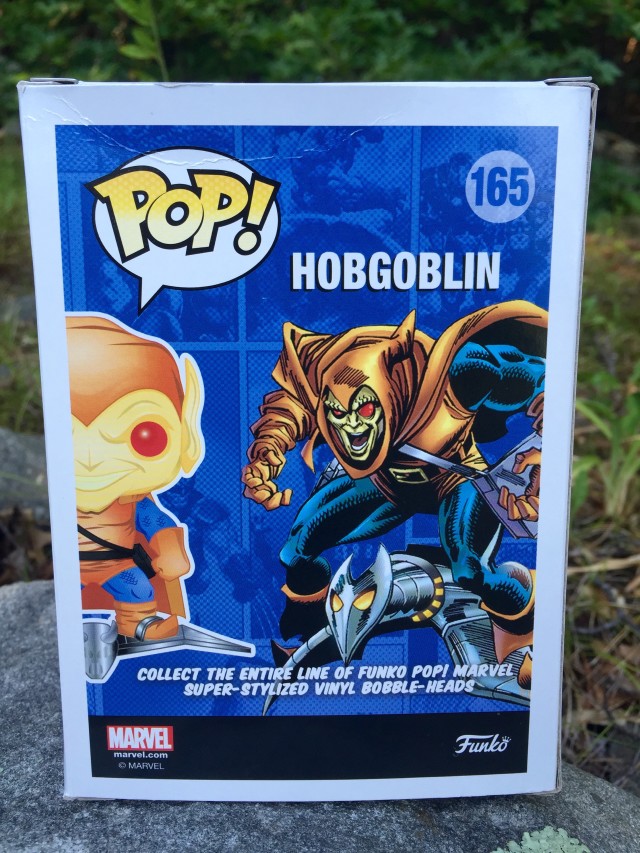 While he may look like just a repainted Green Goblin at a glance, the Hobgoblin POP Vinyl actually features some new molding and a unique number designation #165 in the collection.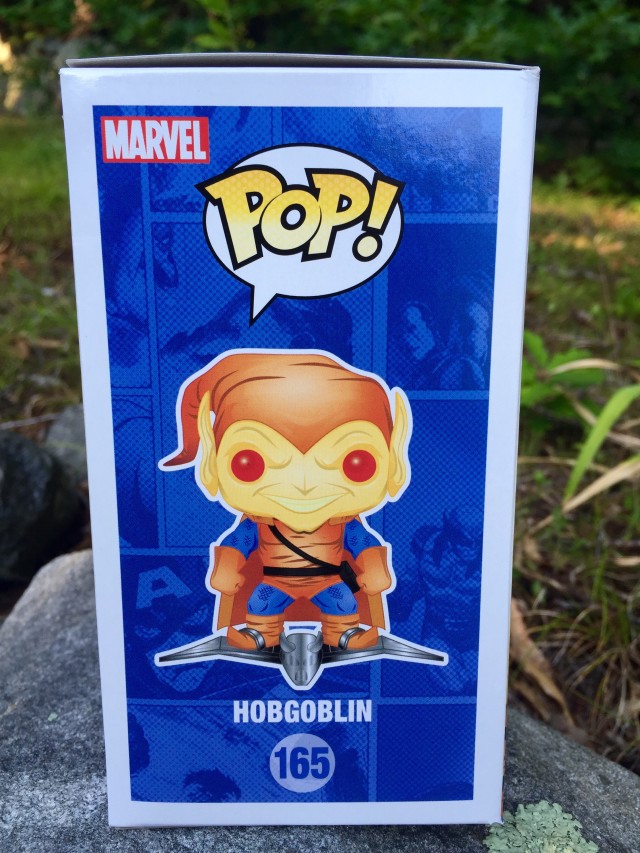 Oddly enough, Hobgoblin's chin has a cleft in it in the concept art on the side of the box, but is the fully-rounded chin like Green Goblin's on the actual toy.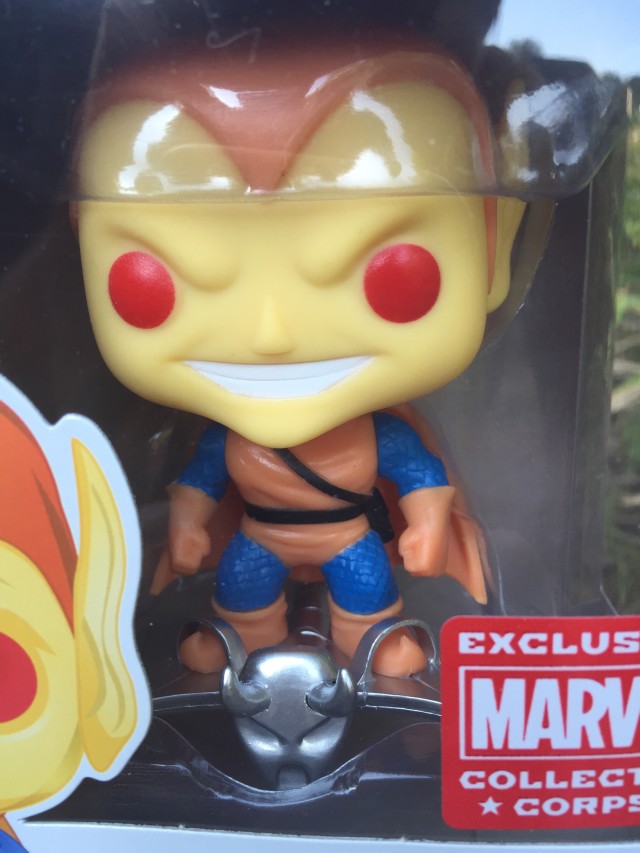 As you might suspect with an exclusive figure this major, collectors are forking out over $80 for the POP Hobgoblin exclusive on the aftermarket already. Considering that's almost two-thirds of the cost of this whole box right there, the box is off to a good start with Hobby…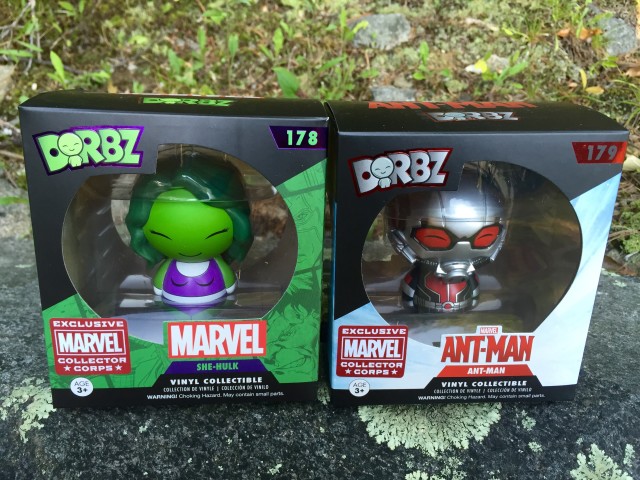 As expected, there's also some representation for the highly-promoted Funko Dorbz line. But why settle for one Dorbz when Funko can give us two exclusives?!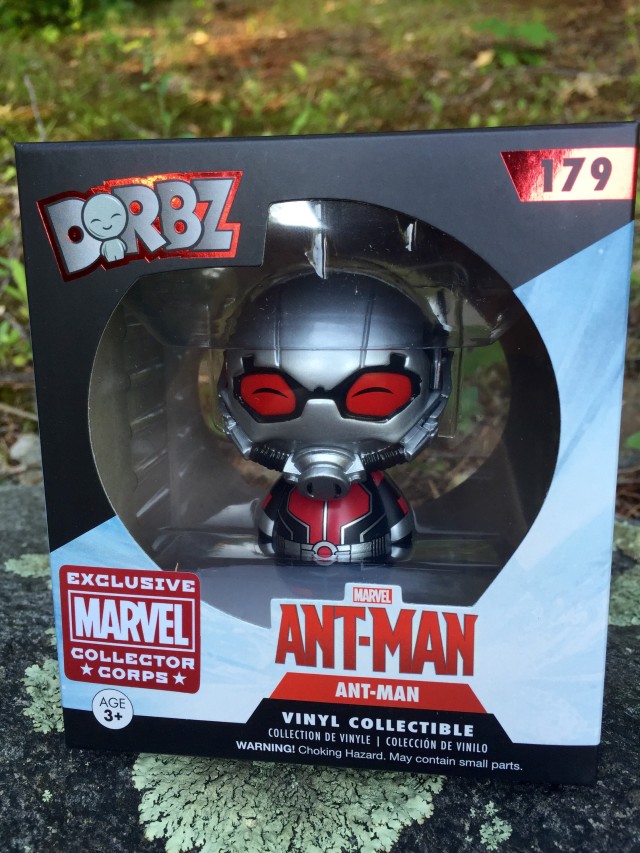 First, we've got the first-ever Ant-Man Dorbz! I honestly had forgotten that we never got Dorbz Ant-Man movie figures, but I love the design for Scott Lang in this box!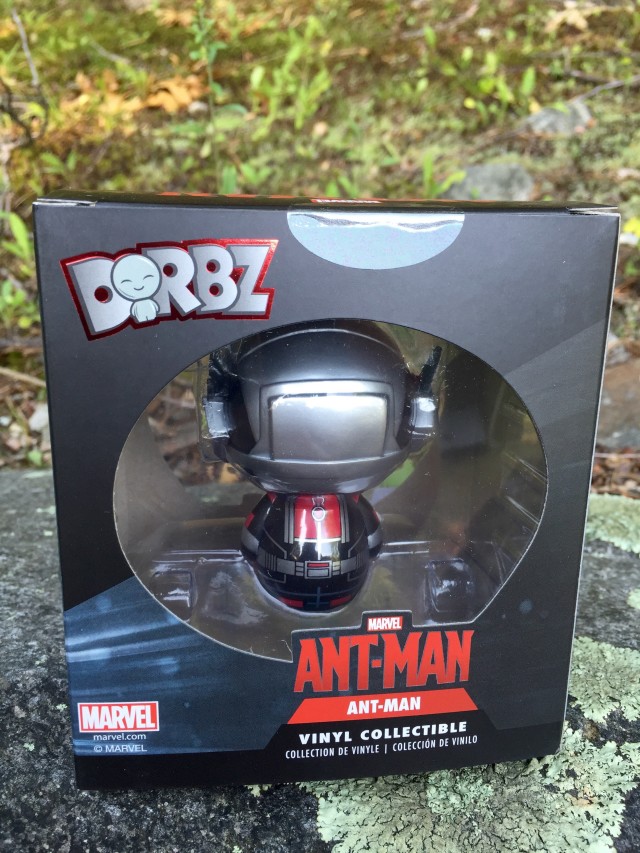 The Ant-Man Dorbz exclusive has an all-new head and looks fantastic front and back. Love it!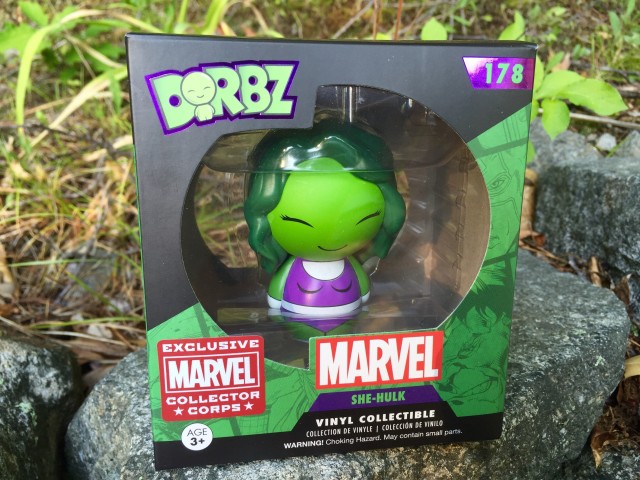 The other Dorbz just might be my favorite item in the whole MCC Year One box: an exclusive She-Hulk Dorbz! It's crazy to think that in just two months, we've got from no Funko She-Hulk figures to having Shulkie as a POP Vinyl, a Mystery Minis figure and now a Dorbz (with the latter two being exclusives)!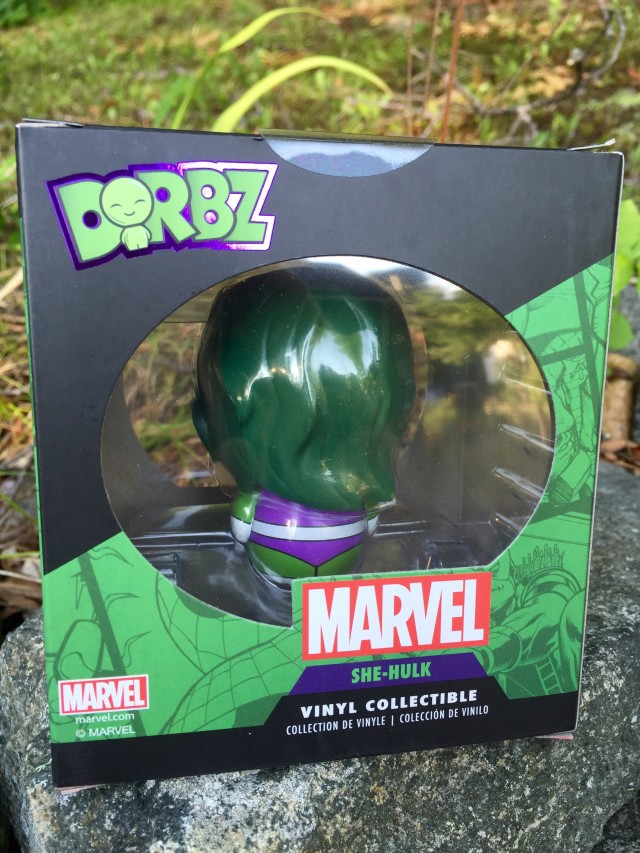 Dorbz She-Hulk is a simple design but she looks great. I love the green box with purple foil etched on it!
Finally, in place of a T-Shirt, the box contains the first-ever Marvel POP Tops Hat! We got a C-3PO hat in the Star Wars Smugglers Bounty box in July, but I think this stylized "I Am Groot" hat is vastly cuter. There's even a little Guardians of the Galaxy logo on the back!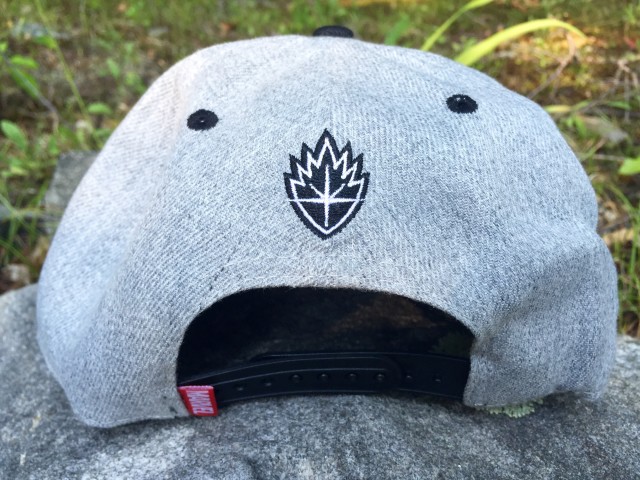 I don't like the look of hats of this style and wearing them gives me a headache, but this is definitely a well-made and adorable Groot Funko hat. I think folks who enjoy hats will really dig this.
The Wrong:
While they've never been my favorite part of the various Marvel Collector Corps boxes we've seen released thus far, we have had some pretty cool designs on the pins and patches, like that great Crossbones patch from the Civil War box.
So my heart sunk when I opened the biggest MCC box ever and discovered that the biggest pin and patch ever are just super-sized "Marvel Collector Corps Year One" logos.
If Funko was going to make a "big" pin and patch combo, they should have gone for big characters like Groot or Galactus or a Sentinel or, well… anything but this. I sincerely doubt there are many fans who'd prefer these logos to unique pins and patches of actual characters. Lame.
The Ridiculous:
And finally, we come to the big golden elephant in the room–or rather, the big golden Captain America in the box. Yes, it's true–as I guessed as soon as the box was announced, a Gold Captain America Hikari figure is included in this box.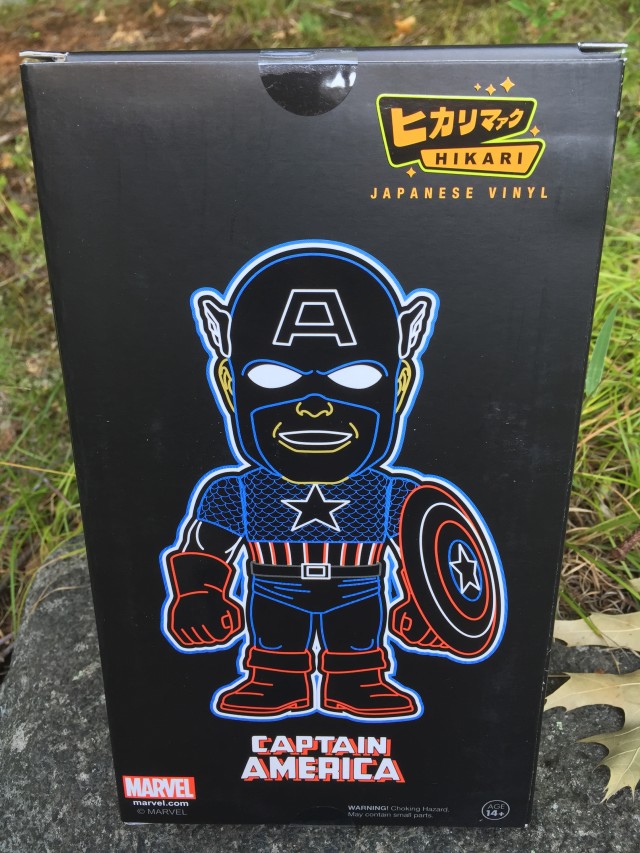 I'm one of the biggest Funko Hikari Sofubi fans out there, so I had been really hoping Funko would include a Marvel Hikari in a Collector Corps box to help promote the line. And now they have–at a cost of an additional $100 over the cost of a regular box.
There's absolutely no way around it: this box is a colossal ripoff compared to the regularly sized bi-monthly Marvel Collector Corps boxes.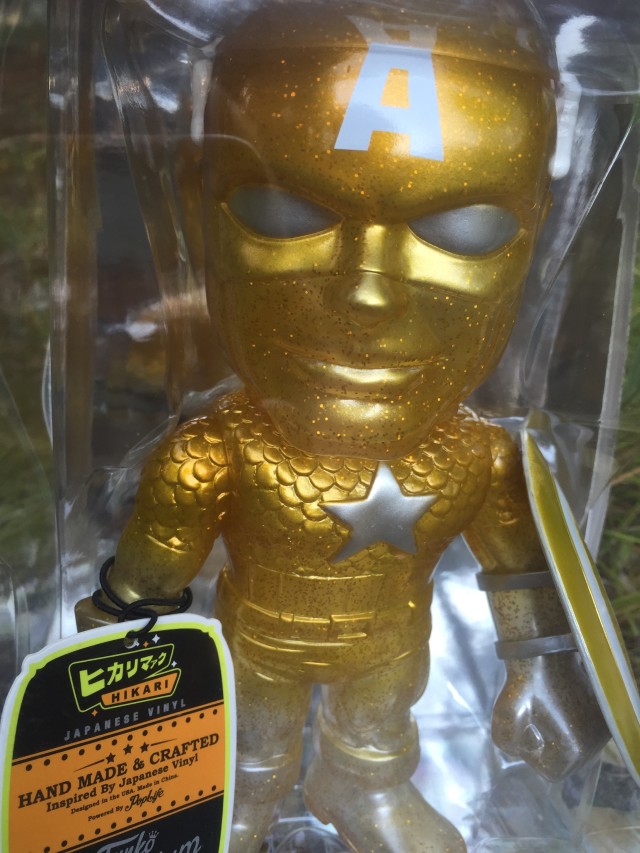 For example, the $25 Civil War box in April contained two exclusive POP Vinyls, a Dorbz, a T-Shirt, a pin and a patch. Here, for $125–five times the cost–we get
one
exclusive POP Vinyl, two Dorbz, a hat, a pin, a patch… and this Hikari. Effectively, this Golden Captain America Hikari is costing folks an extra 100 bucks.
Even worse, the Hikari Gold Captain America is one of the few unnumbered Hikaris–meaning it's likely the highest edition size of any Cap Hikari. As a result, people are selling this poor Captain America Hikari for as low as $20 on the aftermarket. This is a real crying shame and a lose for both collectors and the dying Hikari line itself.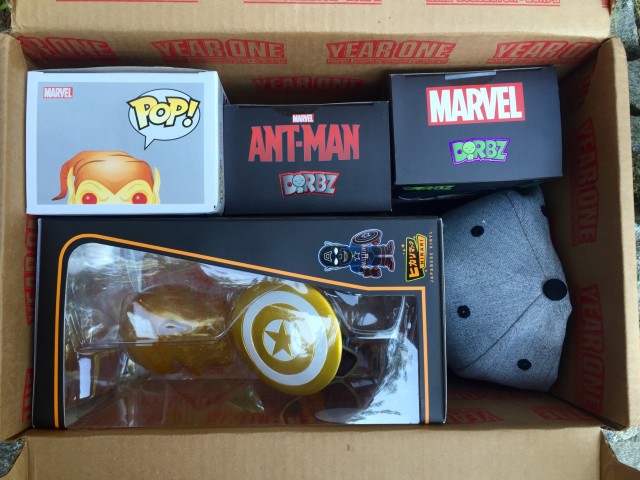 Overall: Most Funko collectors will love the exclusive Hobgoblin POP Vinyl and possibly the She-Hulk and Ant-Man Dorbz–and so do I. Some fans will like the Funko Groot hat–and so do I. I doubt anyone will care much for the pin and patch this time–and neither do I. And while I love Hikari vinyls personally, even I am not happy about effectively paying 100 bucks for a Golden Captain America POP Vinyl that immediately lost 75% of its value by being forced on folks in this way.
Overall, I like everything in this box except the pin and patch, and it would be an 'A++' for $25-$50. But at $125, this box really does feel like a ripoff way for Funko to blackmail collectors into paying full-price for a Hikari Captain America with a huge run-size. I'm glad I bought this box, but I totally understand folks who also bought it and feel cheated.
GRADE: B-