Between New York Toy Fair and the various comic-cons, I feel like I usually get a pretty complete picture of all the Marvel toys Hasbro is releasing in a given year. But today I was struck totally by surprise by an entire series of action figures I hadn't even heard existed: an animated Guardians of the Galaxy figures series has appeared for sale online! And believe it or not, the team is complete with every member–even Drax and Gamora…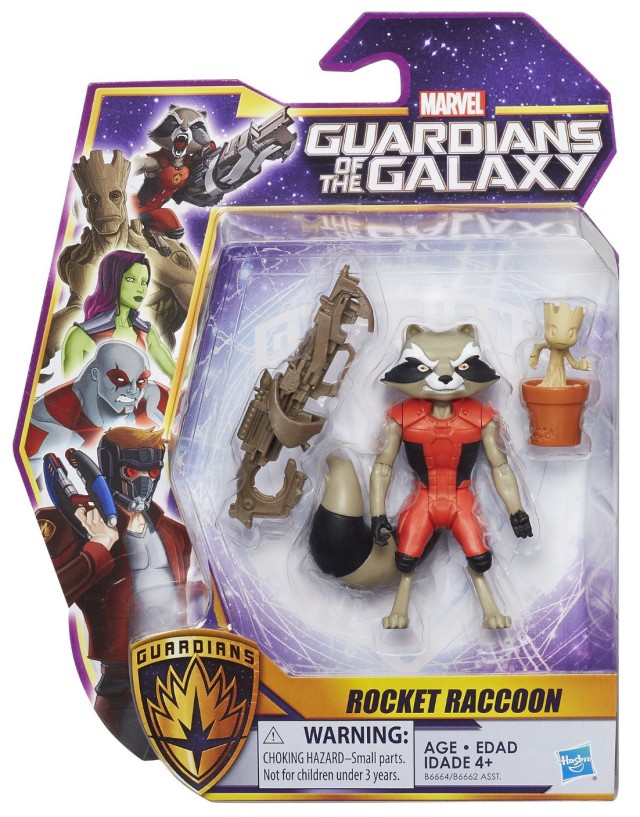 Ordinarily I don't like to publish a news article until I've got plenty of information to work with: facts, facts, facts. But in this instance, I don't have that many facts to work with. So if you've seen these figures locally or have more details to share and want to school me, feel free to be my guest and leave a comment!
Based off these images, here's what I can infer: Hasbro has released a new series of action figures based off the Guardians of the Galaxy cartoon series that looks to include five six-inch figures (each member of the GOTG) with limited articulation schemes of 7 points of articulation each (head, shoulders, elbows, hips).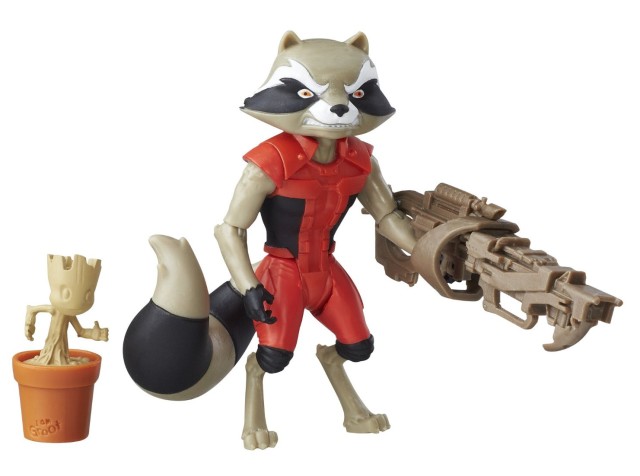 As this limited-articulation line of toys is obviously aimed mainly at children, I'd expect the Animated Rocket Raccoon figure will be the hottest seller. I actually think his ferocious head sculpt and detailed gun look pretty great!
Rocket will come with a little non-articulated Potted Baby Groot figurine, which has the nifty detail of "I Am Groot" being sculpted into the pot–but without any paint at all on Baby Groot himself. Bah.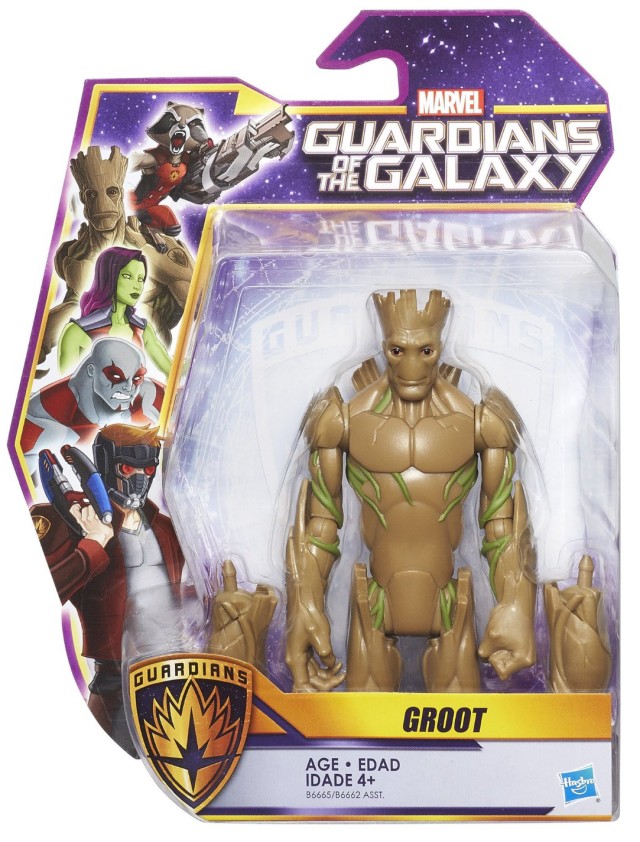 …And speaking of Groot, the line also includes a fully-grown "adult" Animated Groot figure! Unlike Baby Groot, the adult Groot action figure has paint deco on both his eyes and the vines growing on him.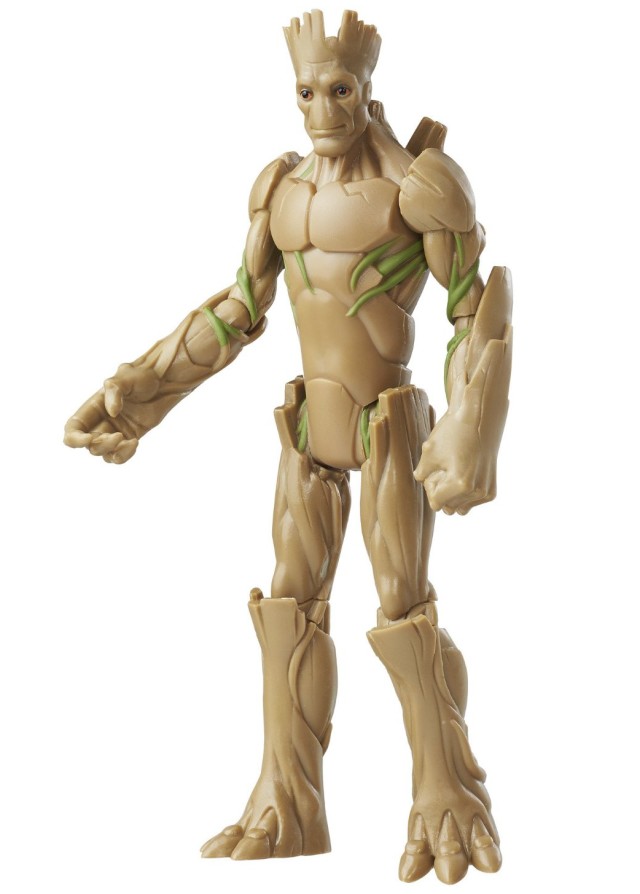 Rather than giving us an undersized Groot, limited by the size of the cardback packaging, Hasbro has packaged Groot with his legs detached and off to the sides as sort of "leg extensions". As a result, Groot will still be able to tower over his teammates and is almost a sort of quasi-Build-A-Figure!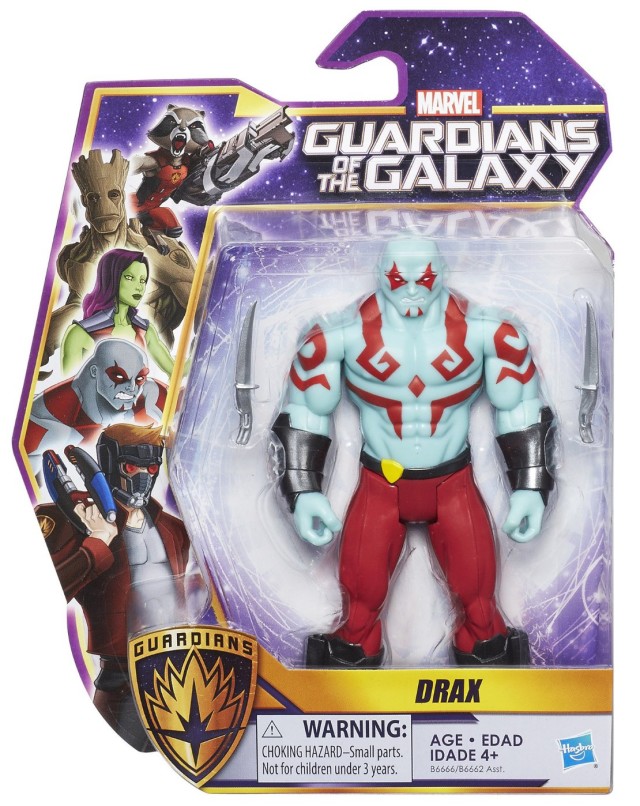 Next up we've got the least-popular male in the team, Animated Drax the Destroyer!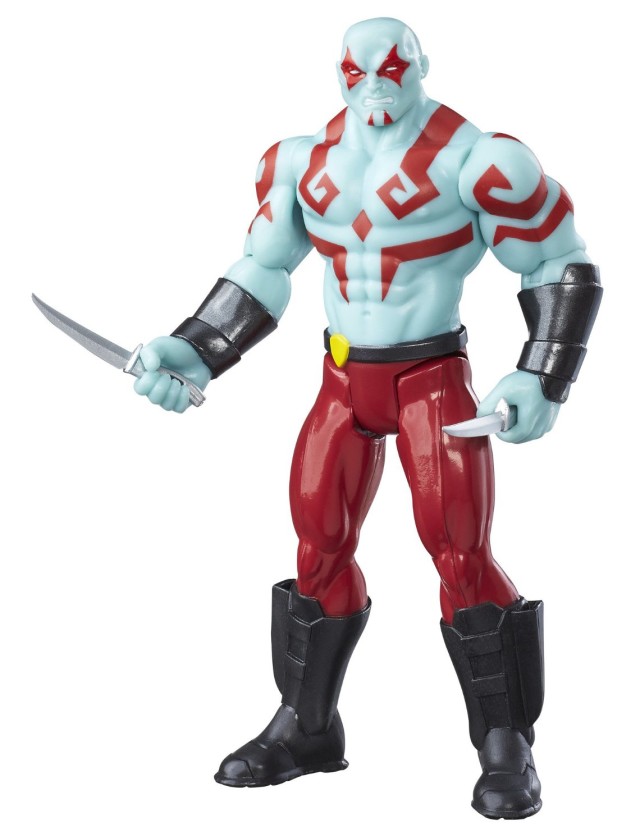 Drax comes with two nicely-sculpted knives that may be a tad undersized, and has some impressively-painted tattoos painted onto his body. Drax looks pretty solid overall.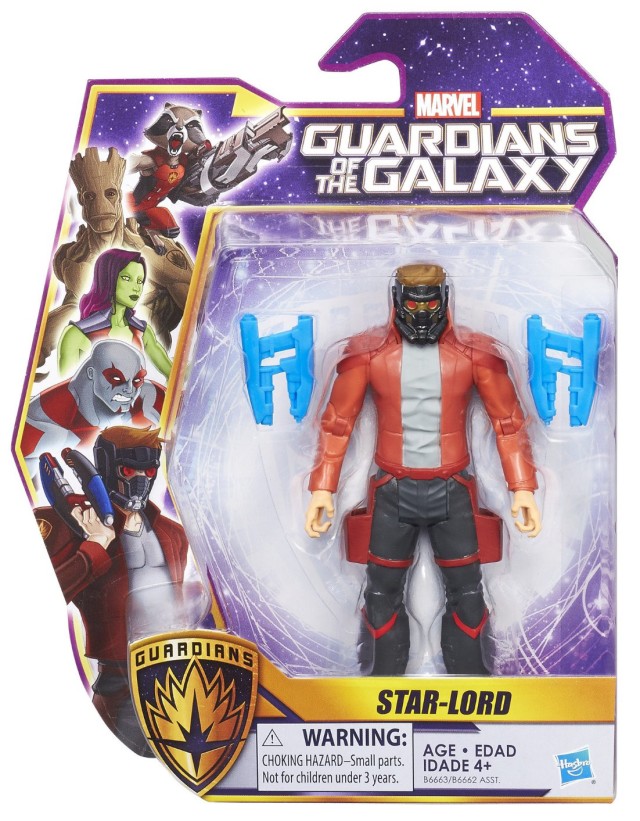 Peter Quill, Star-Lord, is the fourth entry in the Guardians of the Galaxy animated lineup! He comes with dual plaster pistols and working holsters to hold them both.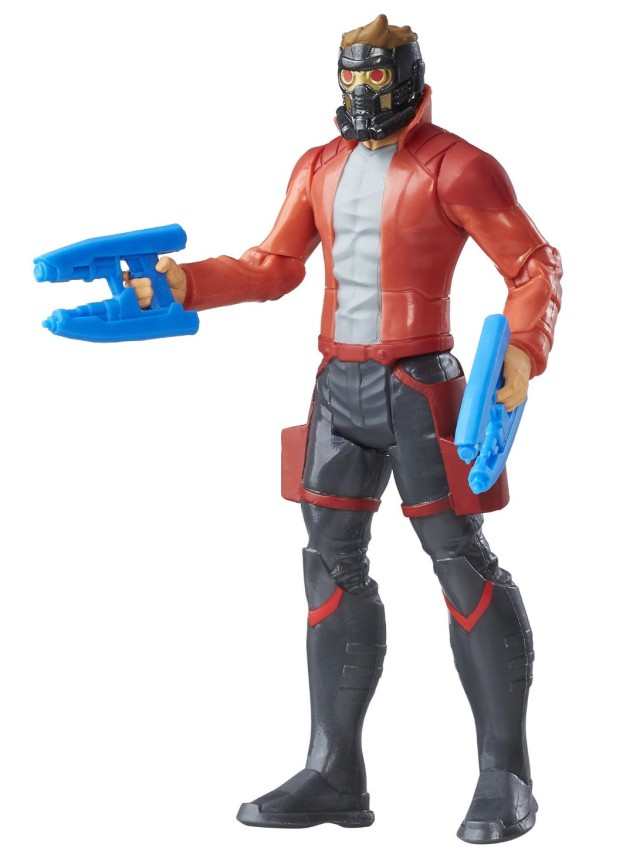 Unfortunately, I think this Animated Star-Lord figure is probably the worst figure in the set. The giant holsters on his thighs look pretty silly, as do the unpainted guns. I'm also not convinced that kids (or collectors) will really prefer a masked Star-Lord figure.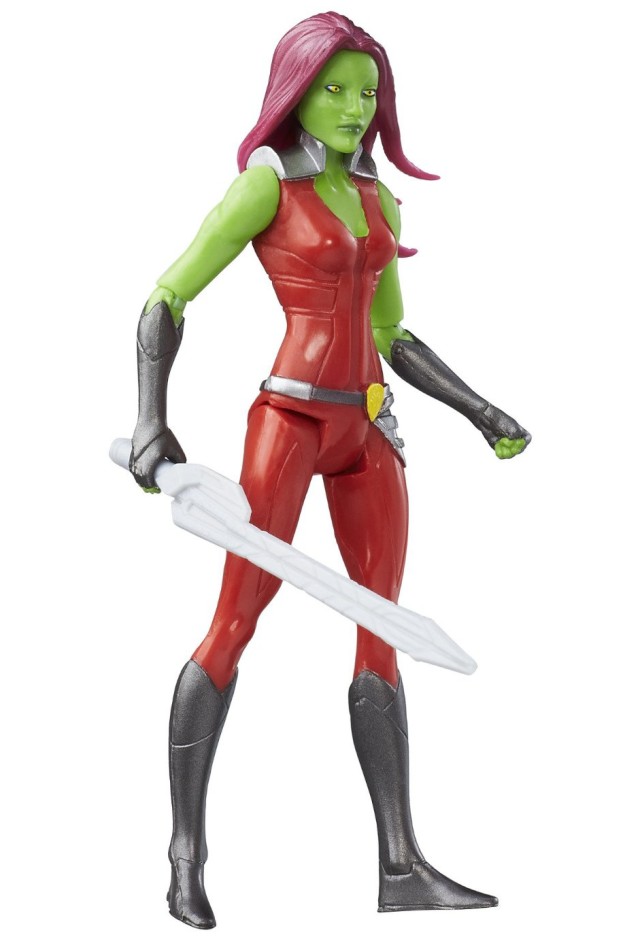 Finally, we've got the biggest surprise in this series: Gamora! Hasbro rarely includes women in their kid-centric lines, so I'm really pleased to see Animated Gamora making an appearance here.
I think Gamora's hair may need to be repainted to look more purple and she could probably use extra deco around her eyes, but at least Hasbro remembered to give her a deadly sword and used three different paint colors on her belt. This isn't the best-looking Gamora figure ever, but it's certainly not the worst either.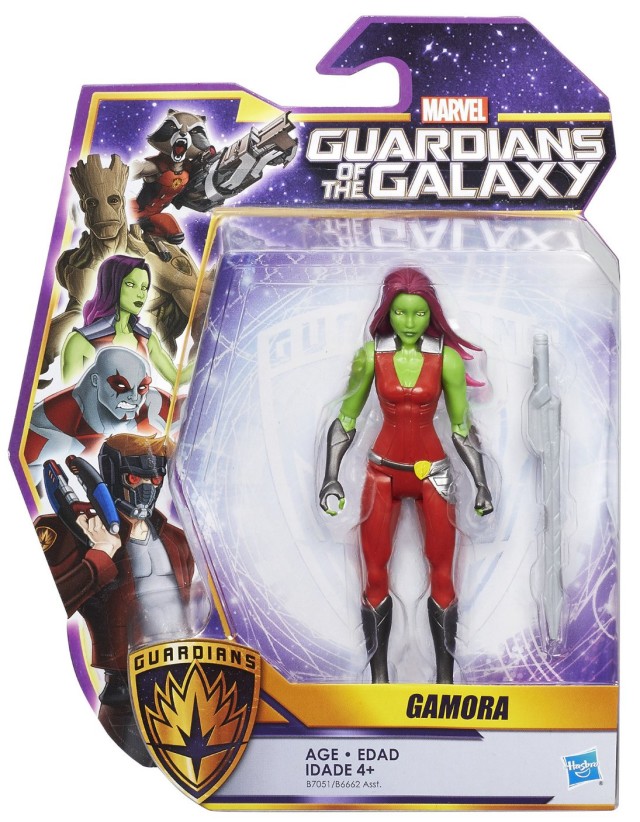 You can see the Guardians of the Galaxy Animated toys up for sale on Amazon now, although all five figures seem to be close to selling out as of writing. I haven't been able to find any trace of these figures in local stores or anywhere else online just yet, but give me a heads-up if you've had more success than me!
Any thoughts on this new kid-oriented animated Guardians of the Galaxy figures set, Marvel collectors? Have you seen any of these figures in stores near you, and are you interested in picking them up, or is this style of figure just not for you?