We've been waiting over two a half years for this week to arrive (well, at least I have, I don't know if you have), but the time has finally come: Guardians of the Galaxy Vol. 2 hits theaters later this week! And while for the longest time it didn't seem like the second wave of movie figures would be hitting stores in time for the movie's release window, it looks like things have changed–they ain't cheap, but third party sellers in the U.S. already have the Marvel Legends Guardians of the Galaxy Wave 2 figures in-stock now!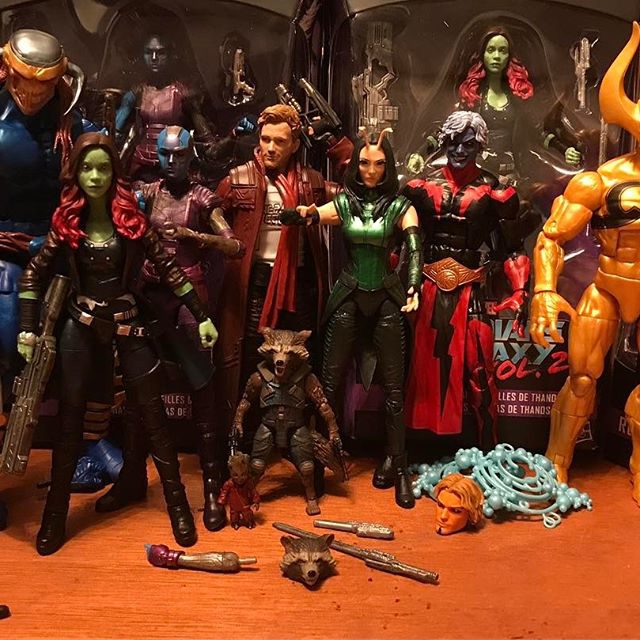 Ever since the Spider-Man Homecoming Marvel Legends series of 6″ figures hit Amazon a couple weeks back, folks have been asking me to post the direct links to the Amazon listings for the Guardians of the Galaxy Wave 2 Mantis Series here on the site as well.
I was hesitant to do that until the figures became available at least from third party sellers (if not Amazon themselves)–but the wait is over, as Instagram user GoJoe60 has posted in-hand photos of all of the figures on his Instagram feed, and every single one of the figures is also available right now (at scalper prices) from Amazon seller NerdoToys (Dorkside Toys).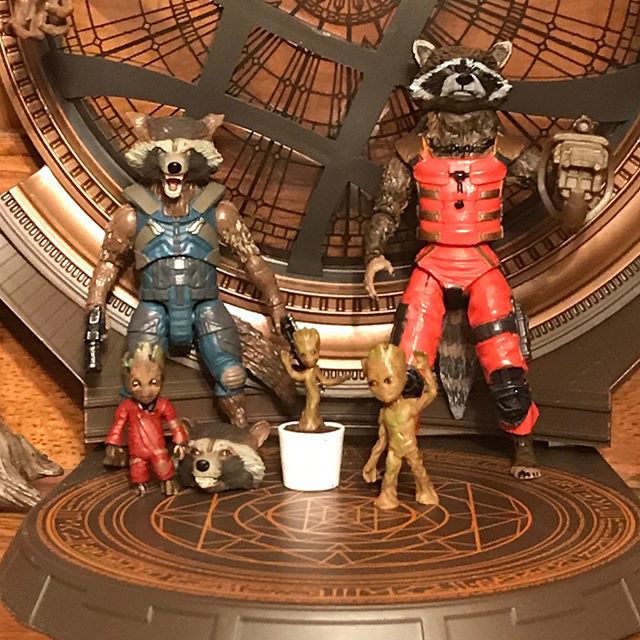 GoJoe60's photos give us our first good comparison photo with the original Rocket Raccoon Marvel Legends movie figure from 2014 side-by-side with this year's version of everybody's favorite not-really-a-raccoon. The comparison between the two definitely shows massive improvements to this year's version, with Rocket's scale corrected and his articulation much-improved (including an articulated tail this time around!).
The Marvel Legends Guardians of the Galaxy Wave 2 Rocket Raccoon & Groot pack is rumored to be the one two-per-case set in the series, but I haven't seen that 100% confirmed just yet.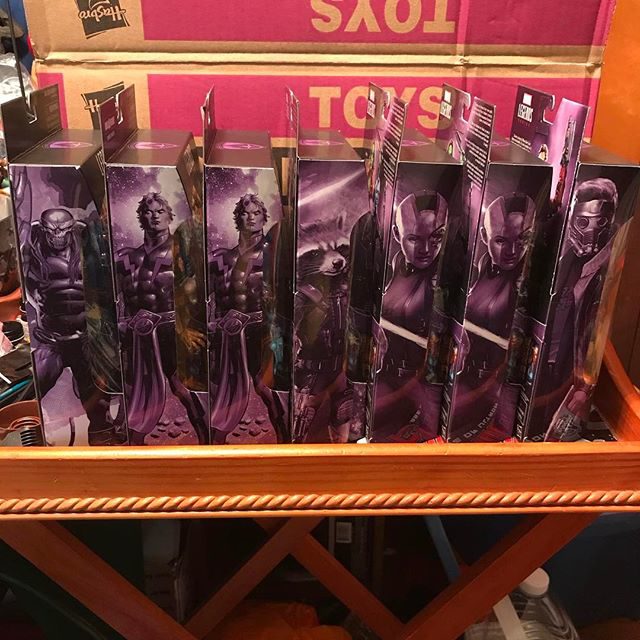 Anyway, as the product listing pages on Amazon are now active with actual purchasable product (even if it is at scalper prices), the direct links to all seven figures in Marvel Legends GOTG Wave 2 are below:
Adam Warlock — http://bit.ly/LegendsAdamWarlock
Nebula — http://bit.ly/LegendsNebula
Rocket & Groot — http://bit.ly/MarvelLegendsRocketGroot
Ex Nihilo — http://bit.ly/LegendsExNihilo
Death's Head II — http://bit.ly/LegendsDeathsHeadII
Star-Lord Version 2 — http://bit.ly/LegendsStarlordV2
Gamora — http://bit.ly/LegendsGamora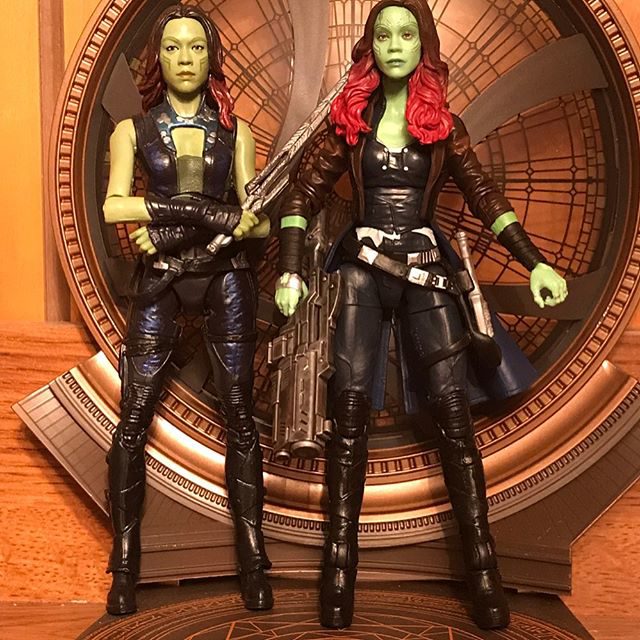 Currently these links only turn up third party sellers' figures at inflated prices, but these are the same URLs that Amazon will be using when they get the figures in-stock for MSRP.
I don't know when exactly online retailers will be permitted to sell this Guardians of the Galaxy Marvel Legends Mantis Series of figures, but the rumor I've heard is May 8th (next Monday). And seeing as how DorkSide Toys has already started receiving their stock, that definitely seems like as good a guess as any.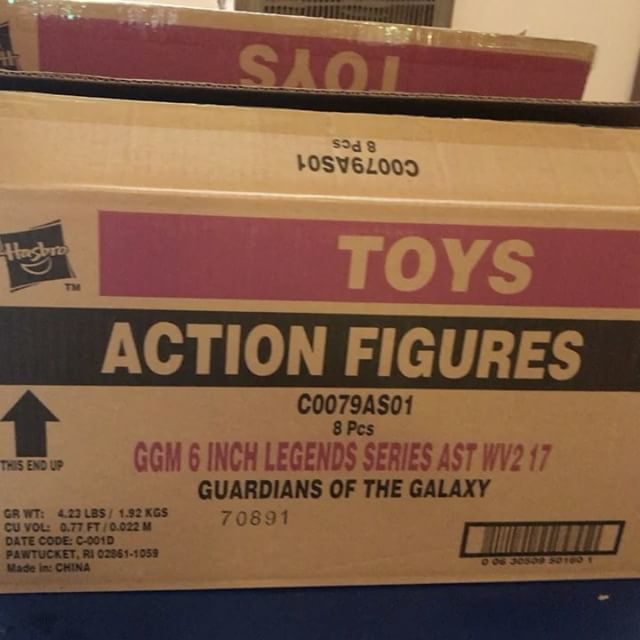 I'll post updates here and to the Marvel Toy News Facebook and Twitter Pages once the Guardians of the Galaxy Legends Wave 2 figures go up for order for the actual retail price. Unless you're really desperate to be the first on your block with these figures, please don't pay the scalper prices for them–they should be available very soon.
Now that the arrival of the second Marvel Legends 2017 Guardians of the Galaxy Series is imminent, what are your plans for this wave, Marvel collectors? Will you be buying the whole wave, just the figures needed to build Mantis (ie everyone but Death's Head II), or picking and choosing just your favorites from the series (or none at all)?