Strange store reports started cropping up over the course of the past week of collectors finding the original 2014 Marvel Legends Guardians of the Galaxy Series figures at their local Target stores. Three year old Hasbro figures suddenly hitting stores again nationwide is a pretty bizarre turn of events, so I went to investigate today–and can confirm that fresh cases of the GOTG Marvel Legends 2014 series are indeed being stocked once again…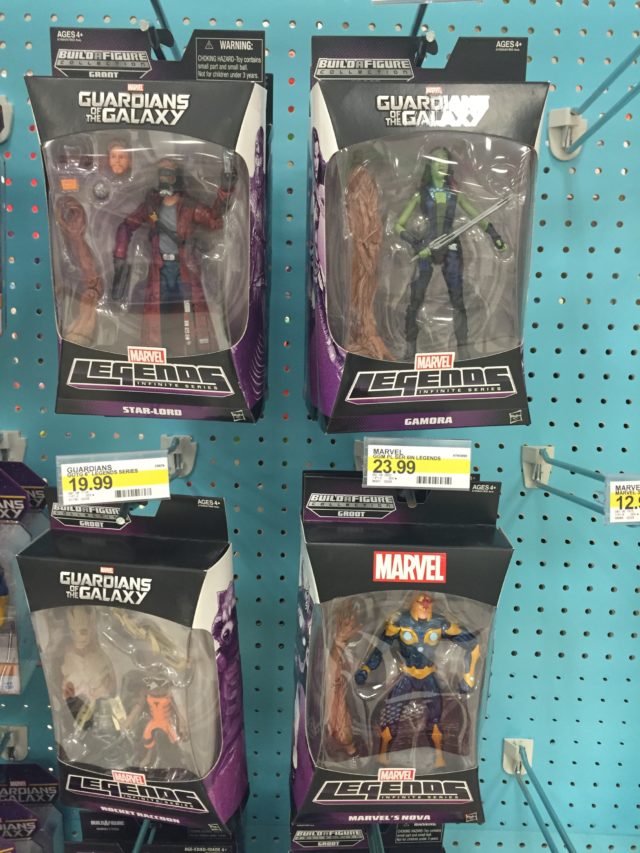 When I heard the first one or two reports from readers who went into their local Target stores and found the original 6″ Marvel Legends Guardians of the Galaxy movie figures on the pegs, it was easy to write it off as isolated incidents of stores clearing out old stock found "in the back" that somehow got lost for a few years.
What's harder to explain is hundreds–if not thousands–of cases of the Marvel Legends Platinum Series Guardians of the Galaxy figures suddenly resurfacing all over the country.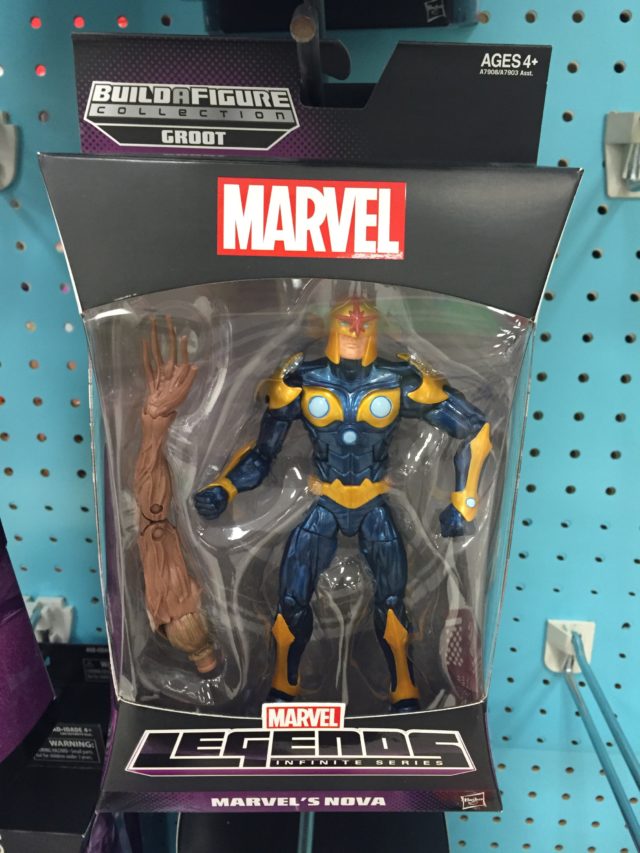 I was lucky enough to arrive at my closest Target store this afternoon immediately after they'd finished stocking the old GOTG Legends figures, so I swiped the shipping box and dragged it over to a nearby aisle (baby socks, apparently) for a quick snapshot.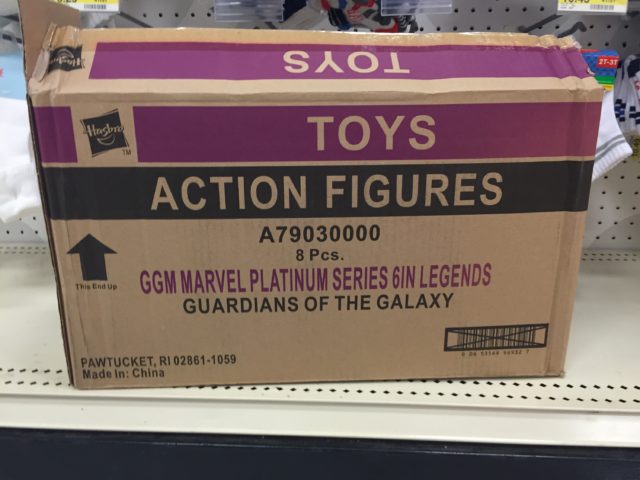 Based off of the number on the box–A79030000–this is the exact same case that was shipped way back in Summer 2014. In fact, it's still got the same "GGM Marvel Platinum Series 6In Legends" title that the series had when it shipped three years ago. There's no doubt about it–these are either old cases or exact reproductions of an old case assortment.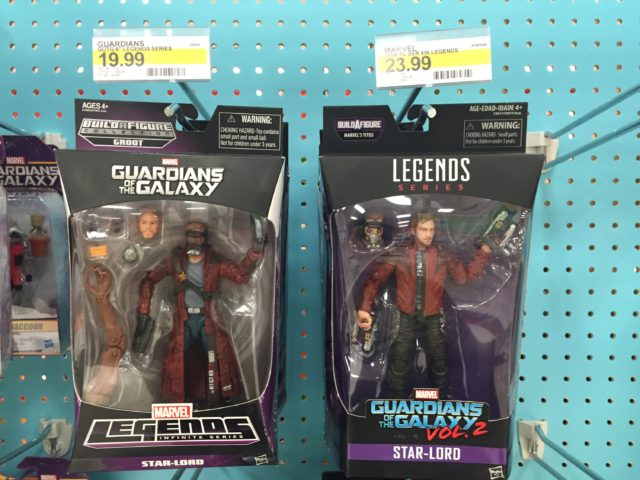 Target isn't the sort of store that sits on unsold stock for years instead of putting it on mega clearance to get it out the door (*cough* Toys R Us K-Mart *cough*), so it's almost unthinkable that they would have just happened to have found hundreds upon hundreds of cases of this old case assortment three months before GOTG Vol. 2 hits theaters.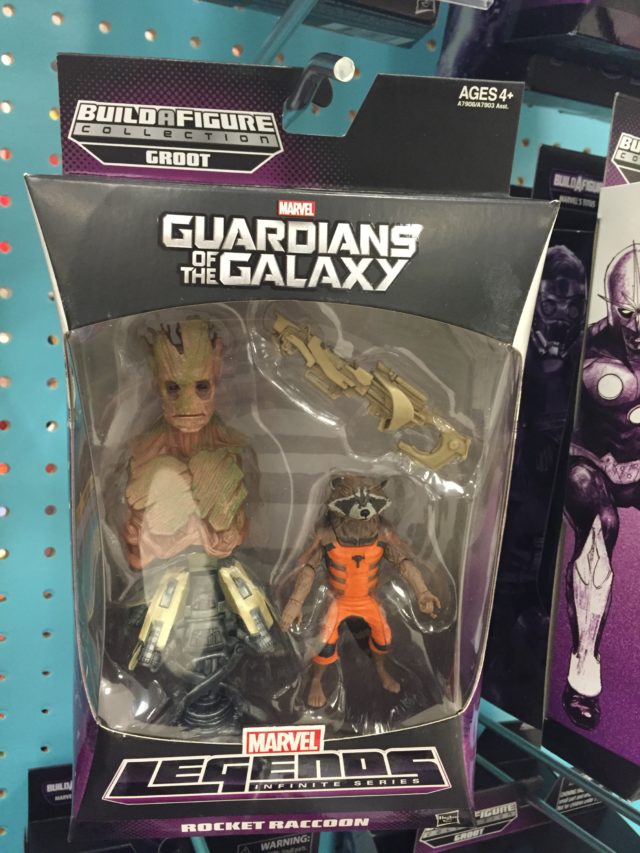 No, the most likely scenario here is that, for whatever reason, Hasbro themselves had a ton of unsold cases that they're sending out to Target stores now.
The good news is that popular sold-out figures like Rich Rider Nova will be available again, and that movie Marvel Legends Gamora and Rocket Raccoon will be available when Guardians of the Galaxy Vol. 2 hits theaters, even if Marvel Legends GOTG Wave 2 hasn't hit stores when the movie opens.
The bad news is that Target has upped the price only on the old figures to $23.99 per figure (where they're shelved right next the $19.99 GOTG Vol. 2 figures). So if you want to complete the series and the Groot Build-A-Figure, be prepared to drop about $144 plus tax to do so.
What do you think of an old Hasbro Marvel Legends 6″ figures series returning to stores like this, Marvel collectors? Are you glad to have another chance at Guardians of the Galaxy toys you may have missed before, or miffed that this is going to hurt the value of the original figures? Are there any other old waves you'd like to see return to stores?