When some specialty retailers in the United States started receiving their stock of the Marvel Legends Guardians of the Galaxy Wave 2 cases last week, the writing was on the wall that Hasbro would be allowing online retailers to take pre-orders for the series pretty soon. Initially I heard the rumor that pre-orders would open on May 8th, but obviously that didn't pan out. But hey, two days later is better than two months later, right? The Marvel Legends Guardians of the Galaxy Mantis Series is now up for order online!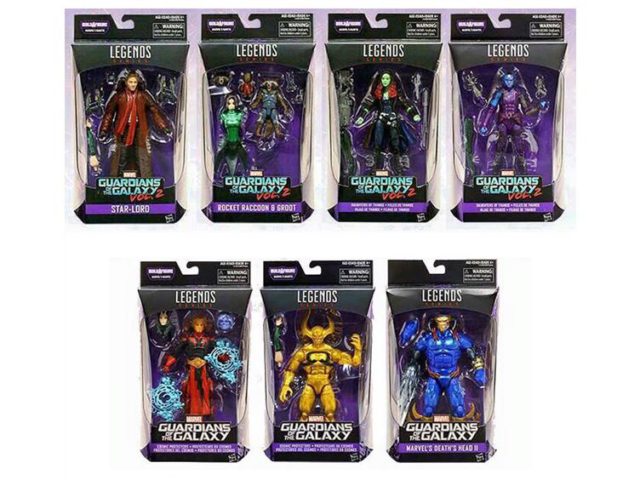 I heard whispers last week that the new Rocket Raccoon & Baby Groot Marvel Legends figure might be the heavy-packed figure in the new wave, but I was afraid of jinxing it and ending up with another flood of Star-Lord figures in stores. Thankfully, it is now that confirmed that that is not the case (in the case)!
The confirmed case ratios for the Guardians of the Galaxy Legends Mantis wave are as follows:
(2) Rocket Raccoon & Baby Groot
(1) Star-Lord Version 2 with Long Jacket
(1) Gamora
(1) Nebula
(1) Death's Head II
(1) Adam Warlock
(1) Ex Nihilo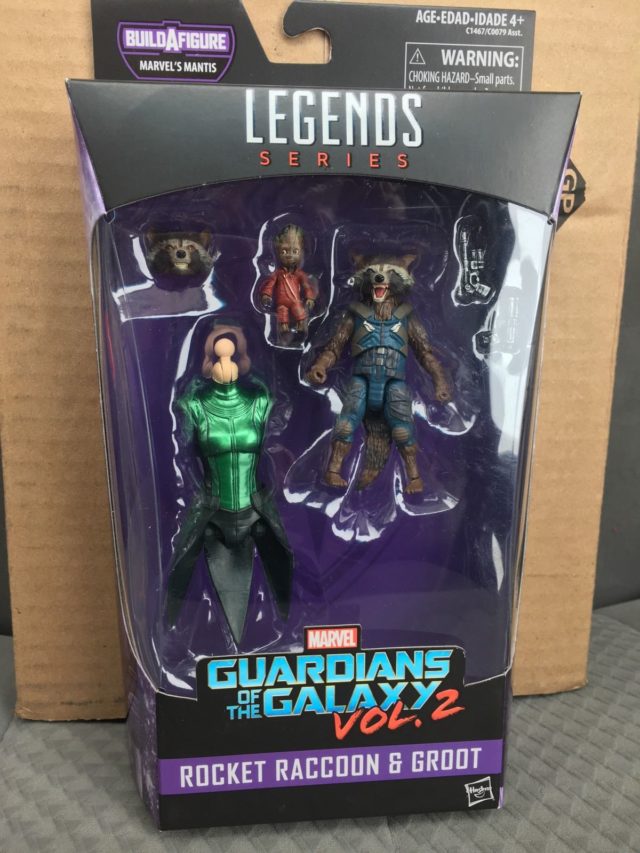 From where I'm standing this is a pretty great case pack. I know some collectors are going to complain about the Marvel Legends Adam Warlock and Nebula figures being shortpacked at one-per-case, but ultimately I think things would be a lot worse if the Marvel Legends Rocket Raccoon and Baby Groot figures were the shortpacked ones. And hey–three cheers for the new version of Star-Lord not being the heavy-packed figure, right…?
If you're looking for single figures, BBTS currently has all seven figures available for pre-order as singles as well, although I expect the popular figures like Adam Warlock to sell out fast.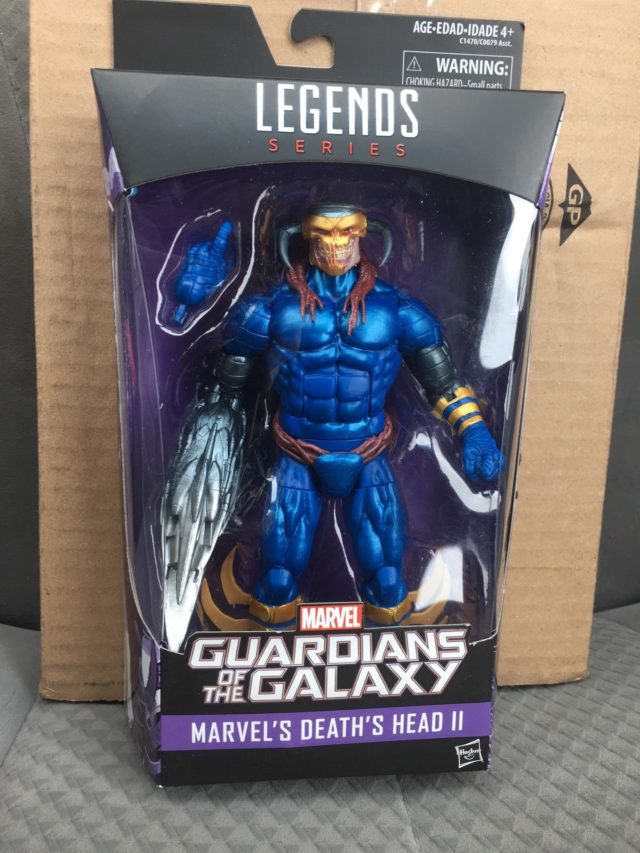 It appears that this is a bit of a weird series in that one of the obscure characters is actually the one without a Build-A-Figure part this time! The Marvel Legends Death's Head II figure comes with a Mantis Build-A-Figure part, so fans wanting to complete their GOTG Vol. 2 movie roster won't necessarily have to purchase niche fan favorite Death's Head II.
I'd assume this is because of the monstrous size of Death's Head II, but perhaps Hasbro just wanted to be nice to movie-only fans (or else the Mantis BAF part wouldn't fit in the box with him–ha)?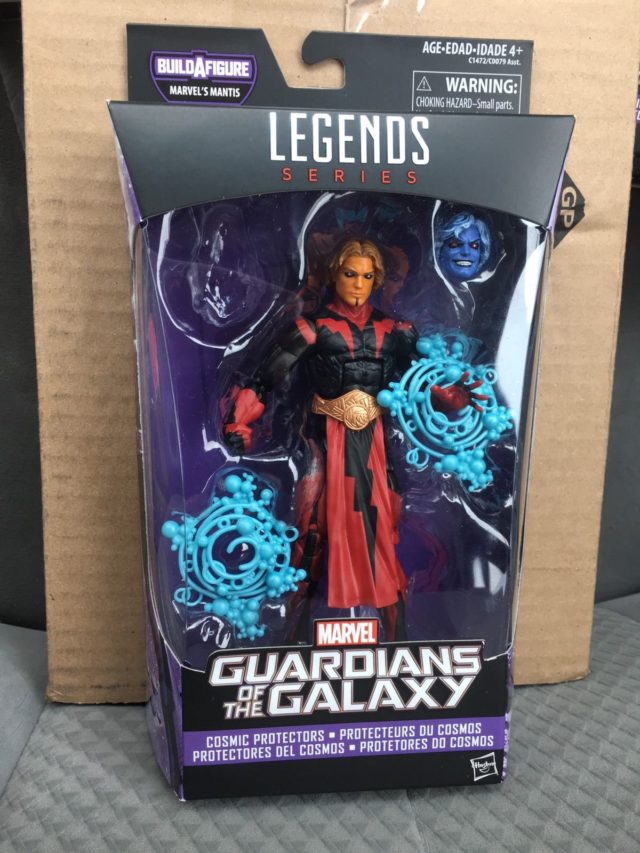 The Guardians of the Galaxy Marvel Legends Mantis Series is now up for order, and is expected to be released very soon. The estimated arrival dates are ranging from this month to July, but as some retailers have already started receiving small quantities of their allotments, I'm really expecting to see these arrive sooner than later. My preference is always to order with free shipping on pre-orders, so EE got my early dollars this time. If someone else actually gets these in-stock and shipping earlier, that may change, though.
Are you satisfied with the case ratios for the Marvel Legends GOTG Wave 2 series, Marvel collectors? Will you be ordering the complete case online to get your figures as early as possible, hunting for your individual favorites at retail (or on Amazon), or passing up this last announced Guardians of the Galaxy Legends series altogether?