It's been all quiet on the Mezco ONE:12 Collective Marvel figures front ever since Old Man Logan went up for sale, but that silence has been shattered this week with the announcement, reveal, and pre-orders for three brand new exclusive variants! Get those wallets out, because these are variants a lot of you have been asking for–ONE:12 Collective Black Costume Spider-Man, X-Force Deadpool and X-Force Wolverine are now up for order!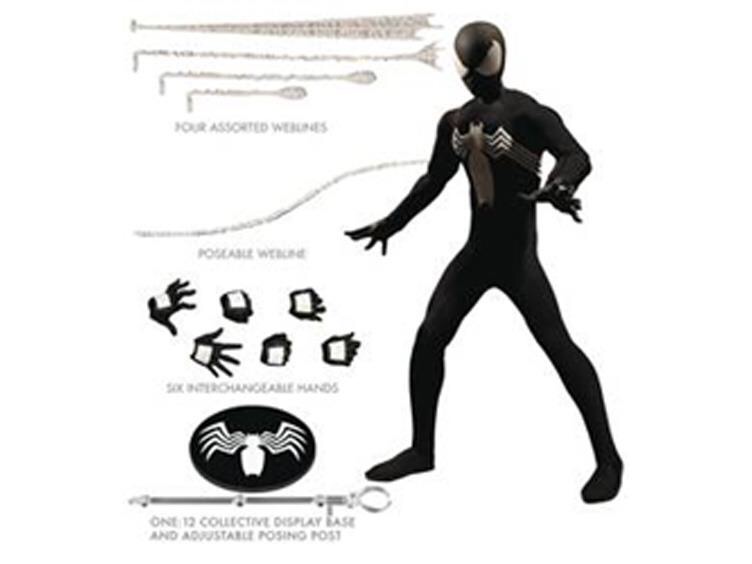 After the complete fiasco with the Classic Punisher figure and feeling unimpressed with the Brown Costume Wolverine, I decided I wasn't going to be a completist with the Marvel ONE:12 Collective figures series after all.
Old Man Logan was a must-have because, well… Old Man Logan… but I really wasn't sure what my next Mezco pre-order was gonna be. And then Mezco had to go and hit me where it hurts–figure variants in black costumes!
Black Costume Spider-Man is one of my Marvel collecting focuses, so I was sold on this figure within a second of seeing it. The Hasbro Marvel Legends Symbiote Spider-Man figure that came out this year is good–but Mezco's has a very "different" flavor to it, looking very slim and athletic, and I'm quite sure I have room for both in my collection.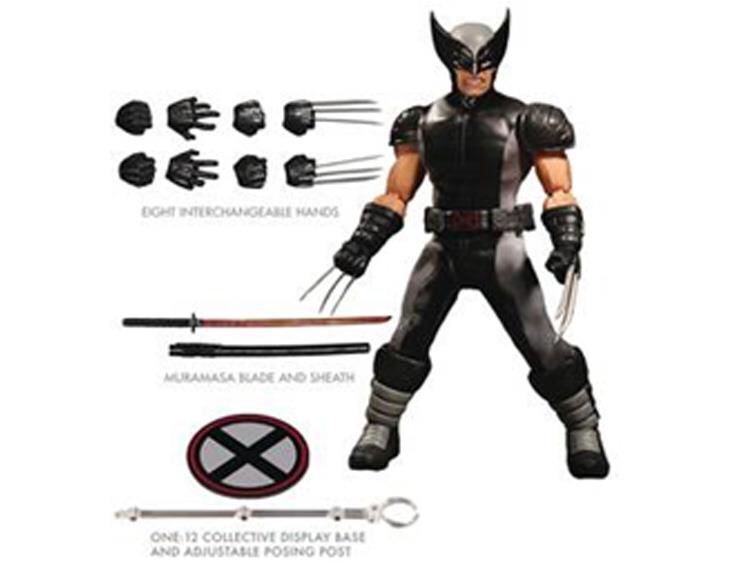 In addition, Mezco announced a pair of no-brainier Uncanny X-Force variants– ONE:12 Collective X-Force Wolverine and X-Force Deadpool.
Not only was "Uncanny X-Force" one of the best Logan series in years, but Wolverine looks vastly better to me in this black and grey costume than the biker shorts-wearing Brown Costume version that went up for order in the winter.
Meanwhile, while the grey Deadpool costume isn't Wade's most popular look (by a longshot), the Deadpool X-Force Variant figure's cloth costume looks a bit better to me than the iconic red, oddly enough. I think perhaps the grey fabric just looks more natural than the red.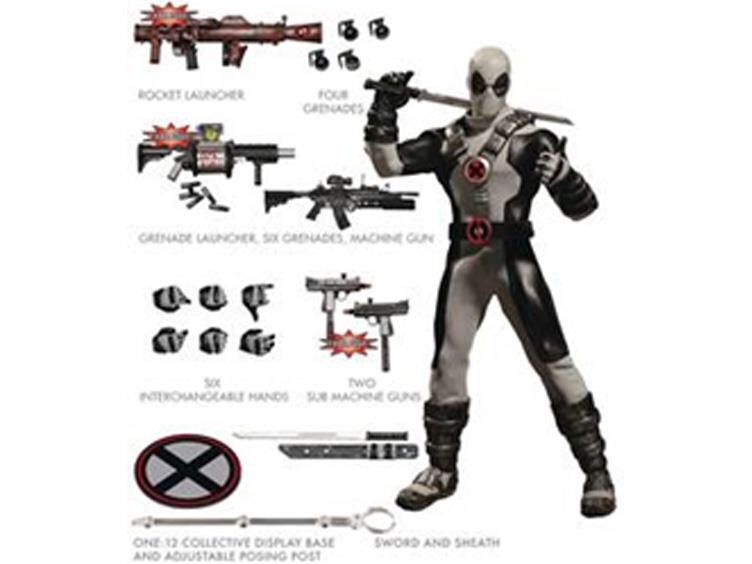 More importantly, though, this exclusive X-Force variant of Deadpool comes with some epic accessories than the regular version–for the same price! Exclusively with this X-Force Deadpool, there's a Rocket Launcher, two Sub Machine Guns and a Grenade Launcher. With all these accessories, I'm honestly wondering if this might not be mispriced right now with a price increase coming up.
The Mezco ONE:12 Collective Marvel Previews Exclusives are now up for order, and are scheduled to be released in September-November 2017. BBTS is the first to open pre-orders for the trio, and is charging a flat $80.00 each for them with a limit of one per person.
What do you think of the latest three Marvel ONE:12 Collective figures, Marvel collectors? Which of these PX Exclusive versions do you prefer to the mass release versions, and are you planning on adding any of these variants to your collection?