Back when the first Guardians of the Galaxy movie came out three years ago, the existence of Dancing Baby Groot in the credits was a closely-kept secret. Consequently, we didn't see any Baby Groot toys for months after the movie hit theaters. But evidently, the same type of thing is not gonna happen with Guardians of the Galaxy Vol. 2! Less than a week after GOTG 2 opened in theaters, an Amazon Exclusive Funko Teenage Groot POP Vinyl is now up for order!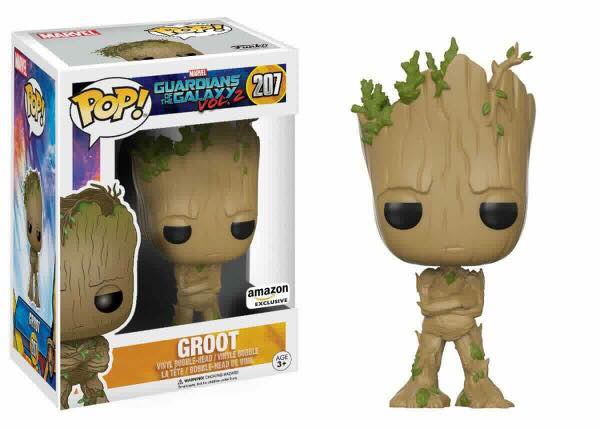 If you haven't seen Guardians of the Galaxy Vol. 2 yet, then you've probably read too far already. Even so, I'll be discussing spoilers throughout the rest of this article, so turn back now if that kind of thing bothers you.
Because there's really no way to talk about the latest release from The King of Exclusives without spoilers, because this character is straight from the 4th post-credits scene in Guardians of the Galaxy 2: Teenage Groot!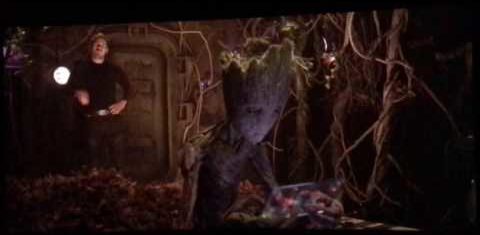 Yes, that's right: not even our dear, sweet little Groot is immune to going through those troublesome years of adolescence! As we see during the end credits of GOTG Vol. 2, Teenage Groot is just as moody, cynical and sarcastic as a normal teenager. I do not envy you having to deal with that, Star-Lord!
There's obviously very little chance of seeing Adolescent Groot released in Marvel Legends or Hot Toys form at this point, but if there's one company I should have known would be all over this version of everyone's favorite anthropomorphic tree, it's Funko!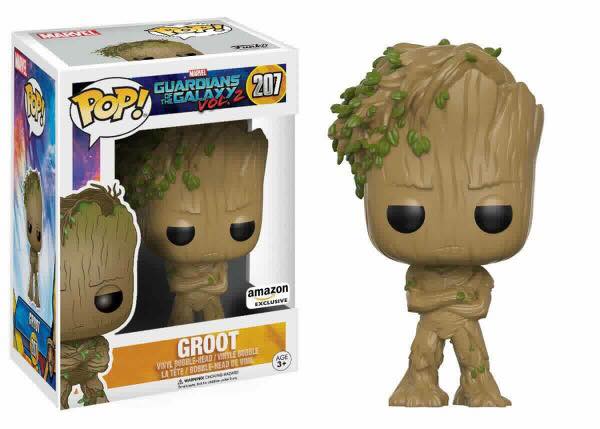 And so, Funko has now revealed their Funko Marvel POP #207, Teenage Groot, and also announced that he'll be exclusive to Amazon and up for order later today. I haven't found a placeholder URL for this figure just yet, but when I do, I'll be sharing ASAP.
But wait… there's more! When Funko dropped the curtain on this release, they initially posted photos of a second version of Teenage Groot #207 with swept-back "emo hair" branches! I've been getting a little Groot-ed out myself with all the merch for the character we've already seen this year, but this variant is just irresistibly adorable. Funko has since pulled the image of this second version of Teen Groot, but this just screams of a future Chase variant release. Hmm…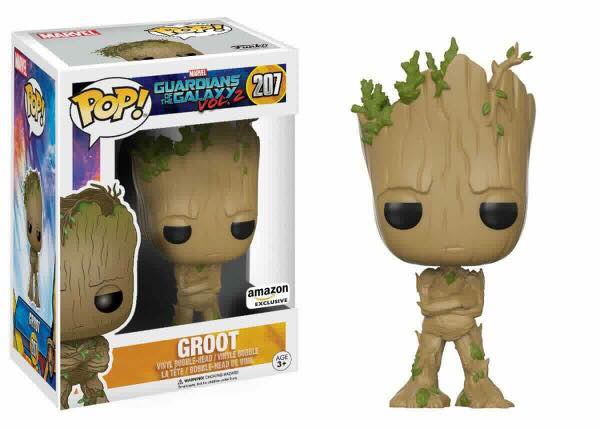 The Amazon Exclusive Teenage Groot Funko POP Vinyl is now up for order. I also sent out alerts via the Marvel Toy News Facebook Page and Marvel Toy News Twitter Feed as soon as he went up for purchase, so be sure to sign up for social media alerts if you haven't already. With Funko mania being at the level it is right now, I would not be surprised at all if this figure sells out within a couple hours (or minutes). In fact, I'd be downright shocked if this Groot figure isn't sold out by the end of the day!
How do you feel about the latest in a growing number of POP Groot figures, Marvel collectors? Which version of Teenage Groot is your favorite, and do you think Funko is jumping the gun revealing this toy so quickly after the film's opening?