When you're the King of Exclusives like Funko is, you don't settle for having merely store exclusives, subscription box exclusives and convention exclusives–sometimes you need to have Disney Park Exclusives as well! The Disney Parks have had the Yeti, Orange Bird, Haunted Mansion Ghost and more in recent history, but now they've got their first Marvel exclusive: the Gold Collector POP Vinyl was released this weekend (and appeared on eBay shortly thereafter)!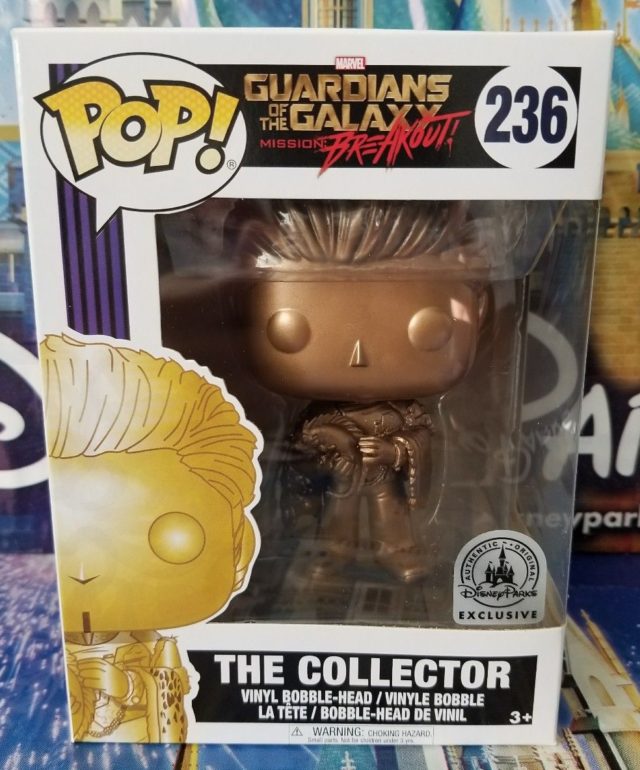 Sad but true: While I'm a major Guardians of the Galaxy fanboy and collector of all things GOTG merch-wise, I shall never ride the Guardians of the Galaxy ride at Disney's California Adventure.
Not because I don't love the parks (I most certainly do), but because I don't want to barf all over everyone else on the ride. Yes, the Guardians of the Galaxy Mission Breakout ride is my greatest weakness as far as rides go: an overlay of the ever-popular Tower of Terror drop ride.
Luckily, not only can I now own a piece of GOTG merch based off the ride, it's actual related to something I can see without having to puke on the ride itself: a Funko POP Vinyl version of the Golden Collector statue seen when entering the queue for the line!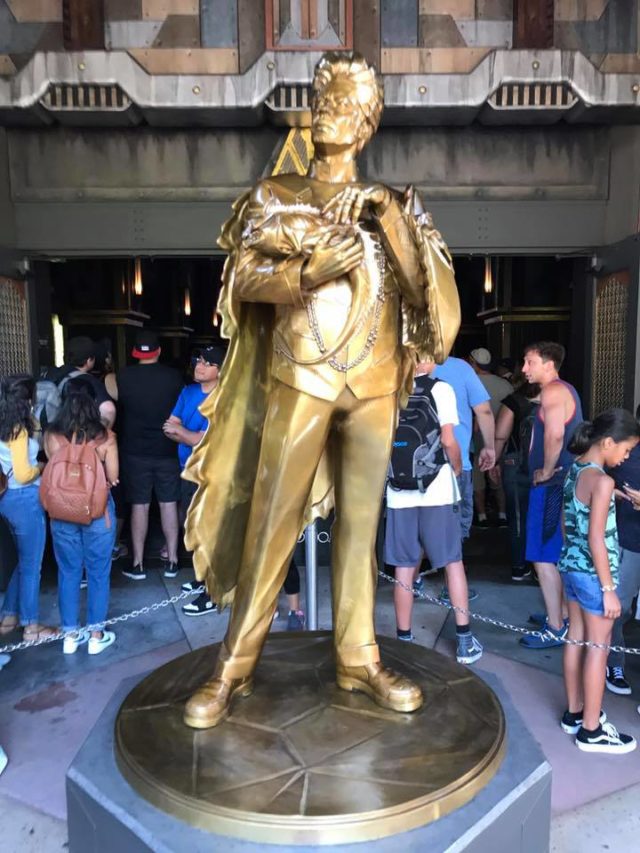 Although we've had a Collector POP Vinyl released years ago as part of the first GOTG movie line, this version actually has an all-new body mold created to replicate the pose of the Collector statue in California Adventure (whereas the original POP is clutching the Orb).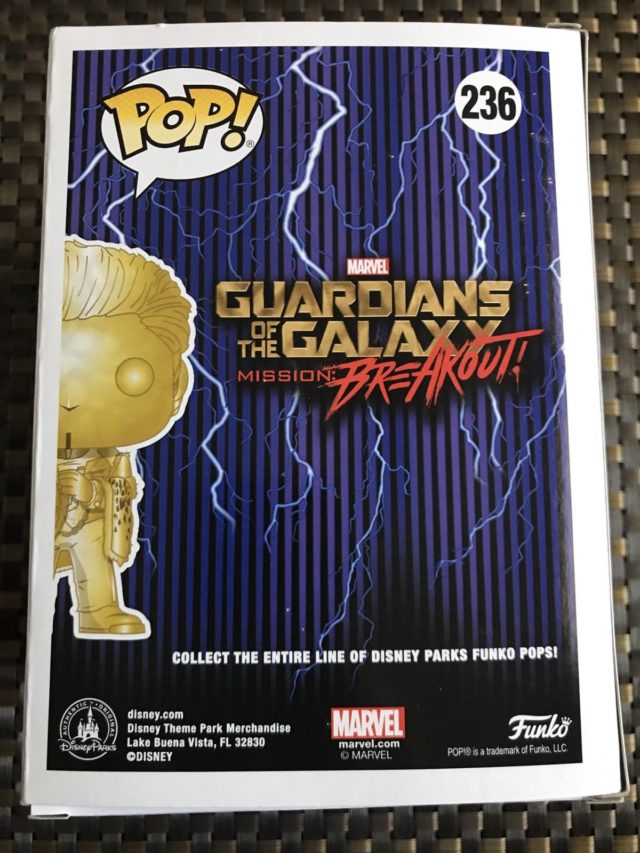 The Funko Gold Collector POP Vinyl went up for sale at The Collector's Warehouse (at Disney California Adventure in Anaheim) and Pin Traders and Superhero Headquarters at Disney Springs (in Orlando) over the weekend, with a "strict" limit of 10 per person (no, that's not a type-o).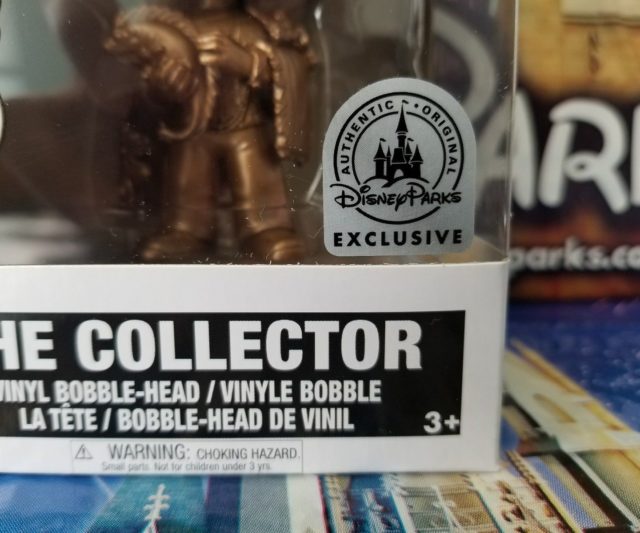 For those wondering why the Golden Collector POP wasn't sold directly within the Disney Parks, it's because of the legalities of the Marvel/Universal theme parks contract in effect in Florida ( but not an issue in California).
Long lines formed on Saturday morning on both coasts, but it looks like the demand actually meets the supply for a change–there were still Collectors readily available even after the lines died down this weekend.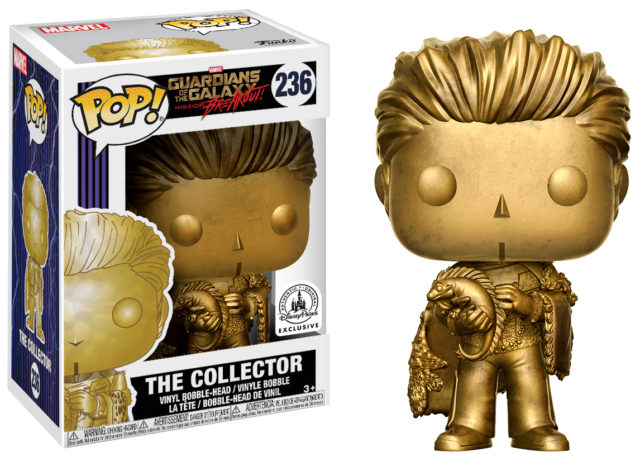 The Funko POP Gold Collector figure is currently available for about 30 bucks shipped on eBay, which is unusually low for a newly-released Disney Parks exclusive. If there's only one run of this figure and it isn't restocked, it's not impossible the "value" on this Gold Collector won't go back up, though.
What do they think of the Guardians of the Galaxy Mission Breakout Collector POP Vinyl, Marvel collectors? Do you feel your Marvel POP collection will or won't be complete without unique numbering designation 236, and is this an exclusive you're in the market for?