I've been to New York Comic Con every year since, well… ever… and I can't recall Toys R Us ever having a booth at the show—much less exclusives. But I suppose there's a first time for everything, and that time is now! With just one week to go to NYCC 2017, Toys R Us has announced an exclusive line of Marvel Fan Girls dolls to accompany their Funko Baby Groot with Button POP Vinyl, Armored Black Panther Tsum Tsum and 12″ Lockjaw Plush to the show!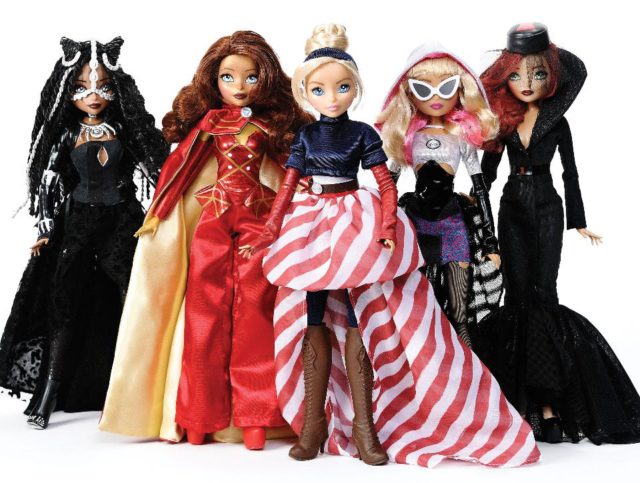 While I'm always sort of talking about dolls on this site (though we call 'em "action figures"), I believe this is going to be a first for me today, as I'm talking about
actual
13.5" Barbie-like dolls. Thanks, Toys R Us…!
There was probably an announcement at some point that I somehow missed (because I wasn't looking for it), but Toys R Us is evidently going to kickstart an all-new line of 13.5" Marvel Fan Girls superhero dolls at New York Comic Con 2017!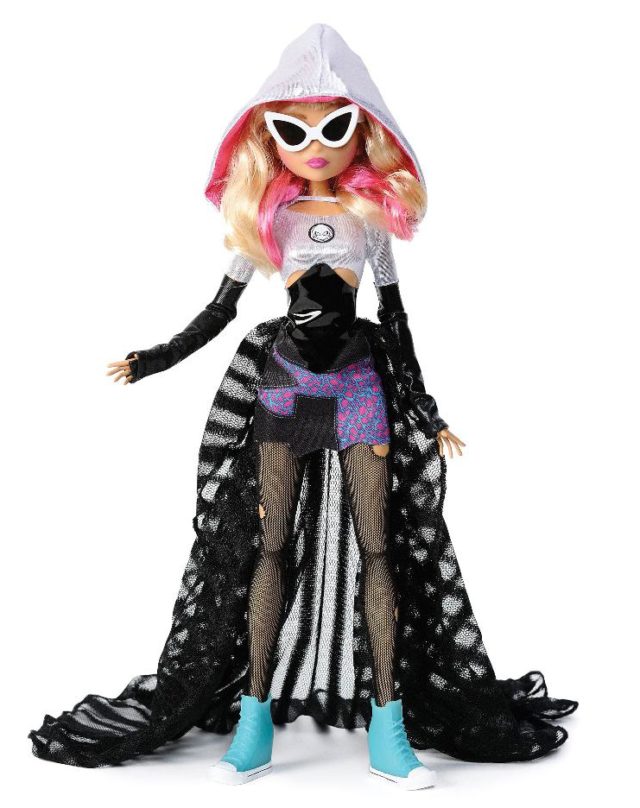 Here's the blurb from the Toys R Us website, which can probably explain the idea here better than I can:
"Flaunt your Fan Girl! Inspired by the fiercest heroes, Madame Alexander and Marvel introduce Fan Girl Iron Man: a stunning 13.5-inch collectible doll resembling a favorite Marvel character and inspiring you to ignite your passion for fashion. Collection includes Black Panther, Black Widow, Captain America, Iron Man and Spider Gwen (each sold separately). "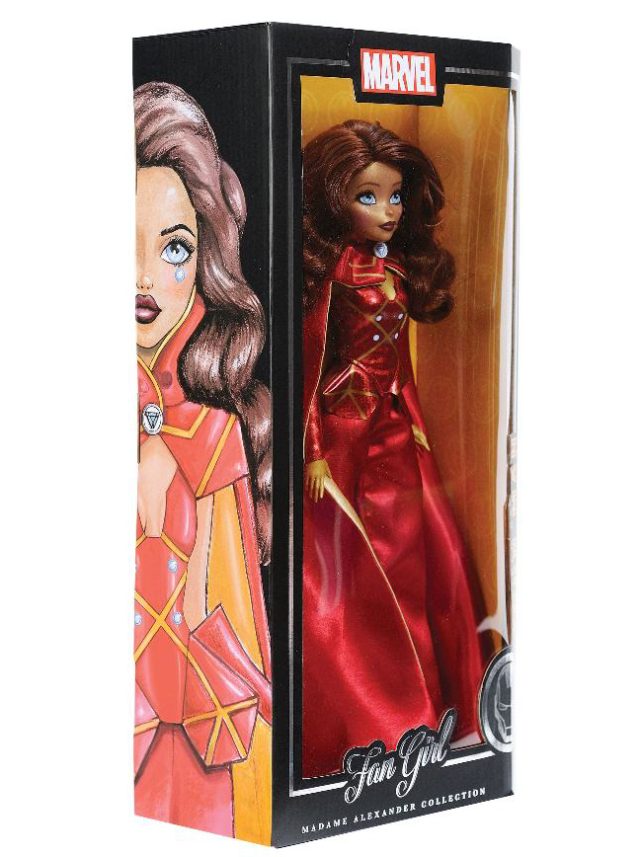 This series seems really weird and niche to me, personally, but I know that Madame Alexander is a big name in the doll world, so they must know what they're doing.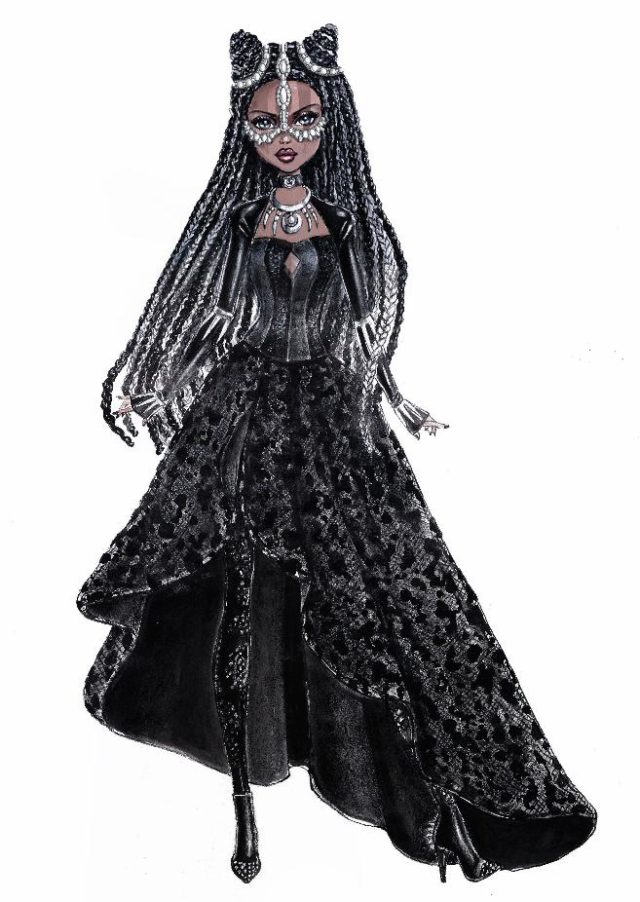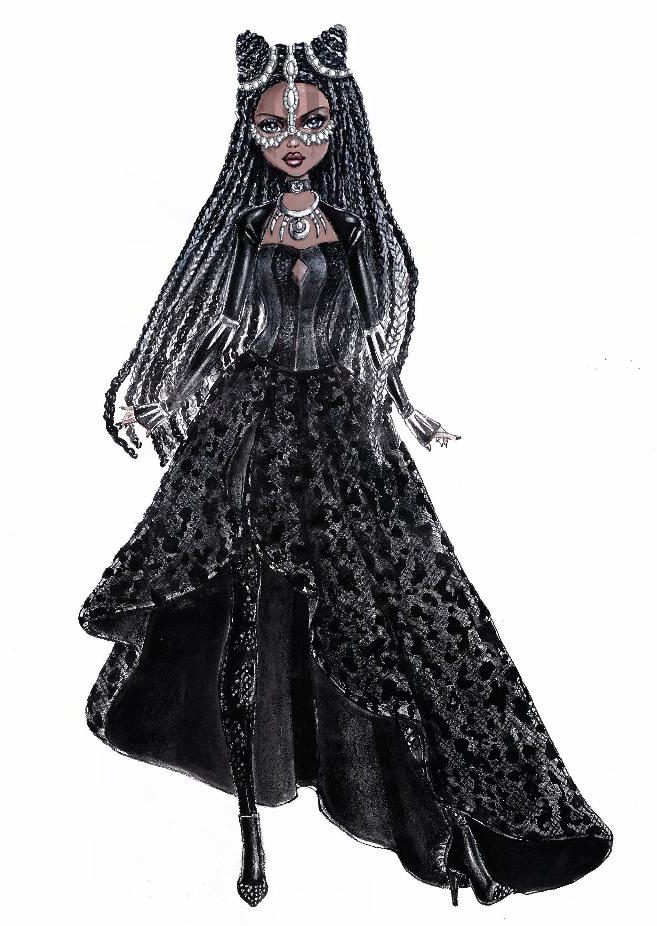 All of the Marvel Fan Girls Dolls are priced at $49.99 except for Black Panther, who carries a $79.99 MSRP. This sort of doll isn't really my thing, but I'm guessing the increased price on the Black Panther Fan Girl has to do with more complicated clothing. She's certainly the most visually interesting-looking of the five dolls.
If anyone is an expert on these sorts of items and wants to chime in in the comments, feel free. (Sorry—this really isn't my thing.)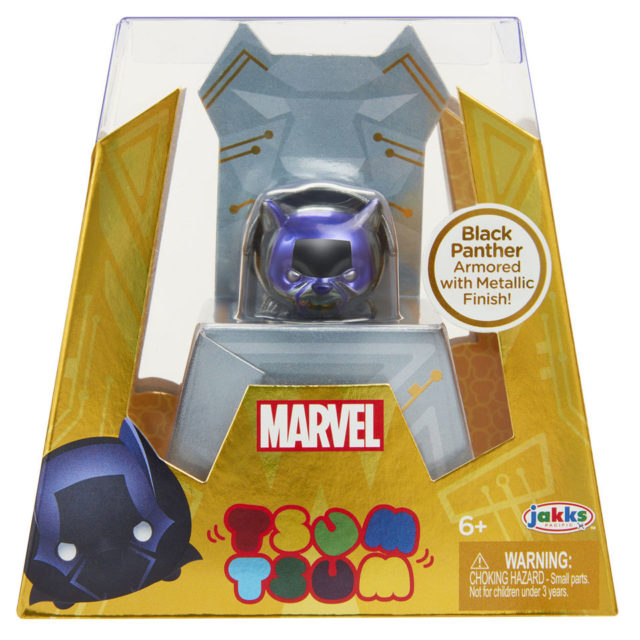 On the non-dolls front, Jakks Pacific is sending a rare exclusive to the show: a $10 Armored Black Panther Tsum Tsum figure! Basically, this is the Tsum Black Panther with a metallic purple finish. This is another line of figures I'm not especially into, but I know some Marvel Tsum Tsum fanatics who are gonna be excited for this.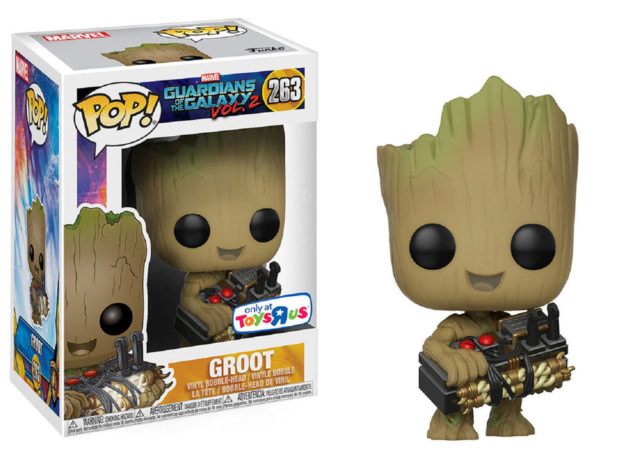 In addition to the Fan Girl Dolls and Black Panther Tsum Tsum, Toys R Us has two more Marvel NYCC 2017 Exclusives coming to the show, from the King of Exclusives itself: Funko!
First, it's the Funko POP Baby Groot with Button from GOTG Vol. 2. This is a figure many collectors were dead-certain would be in the Marvel Collector Corps box, but it's coming to Toys R Us instead. I've got an army of Baby Groot POPs already, but I'll be adding this adorable little rascal to it, no question. This may be the cutest Groot figure ever.
In addition, the previously-announced 12" Lockjaw plush will be at the show for $24.99. Note that this is a TRU exclusive and is much larger than the Lockjaw plush available at Hot Topic and other stores. Inhumans doesn't exactly have a lot of positive buzz, but hopefully Lockjaw's cuteness will help him be successful at the show.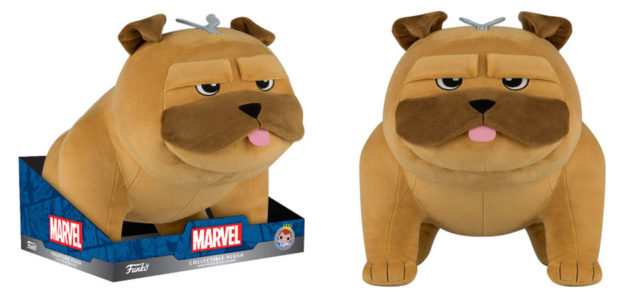 All of these will be available at the Toys R Us Booth (#110) at New York Comic Con 2017 (October 5-8), and will also be available on the Toys R Us website for shipping after the con. The Fan Girls Dolls are available for pre-order right now, in fact, but the pair of Funko toys are not.
So… thoughts on the Marvel Fangirl Dolls, Marvel collectors? Is anyone into this sort of collectible and psyched about these, or is this a line that I can allow to fall off my radar without breaking anyone's heart? Which of these NYCC Toys R Us exclusives—if any—are you excited about?