Even though Hasbro started shipping the 2017 Marvel Legends Guardians of the Galaxy and Doctor Strange two-packs two months ago, I've yet to see one of those 3 3/4″ packs in a single brick-and-mortar store. So with that in mind, I was a bit dubious as to whether or not this year's new Marvel Legends Spider-Man Homecoming two-packs would ever actually appear before me at a retail store, or if I'd have to go shopping online for them. But that question was answered for me today, when both the Vulture and Shocker packs appeared before me!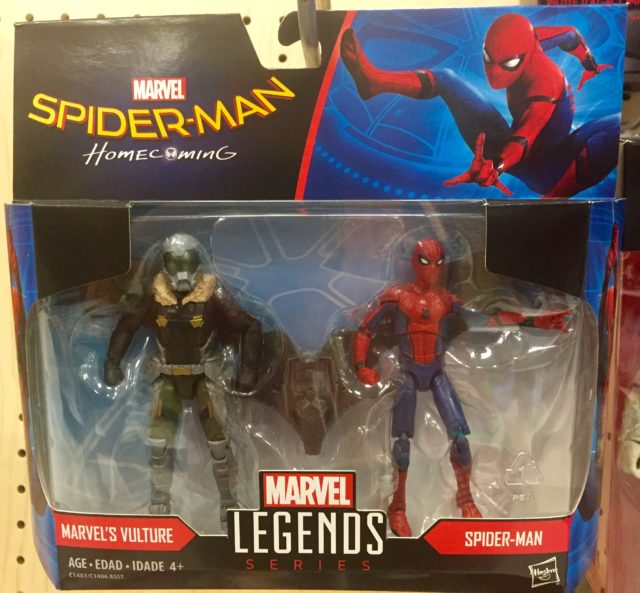 The glory days of the beloved Hasbro Marvel Universe figures series are long past us, with the line being folded into "Marvel Legends" last year and the number of new 3.75″ figures being released each year approaching an all-time low since the inception of Marvel Universe.
But while Hasbro has certainly slowed down with Marvel Universe scale figures, the line isn't dead yet–and we're getting both a Spider-Man Homecoming movie-based set and a comics-based set this spring!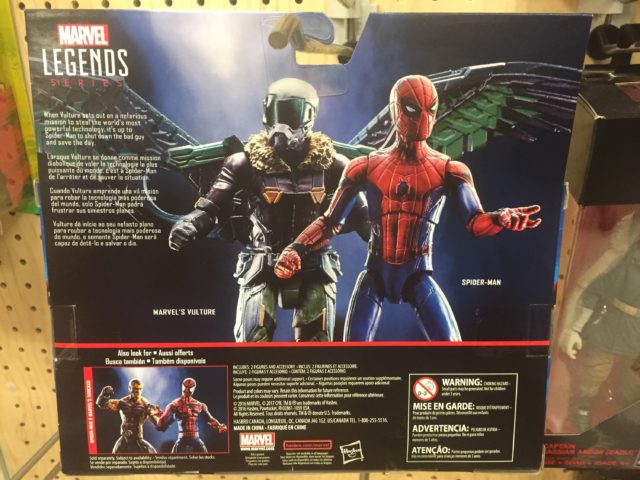 First, the Spider-Man Homecoming Marvel Legends two-pack. To the surprise of absolutely nobody, this set contains the main hero and villain from the movie: Spidey in his normal costume and the movie Vulture.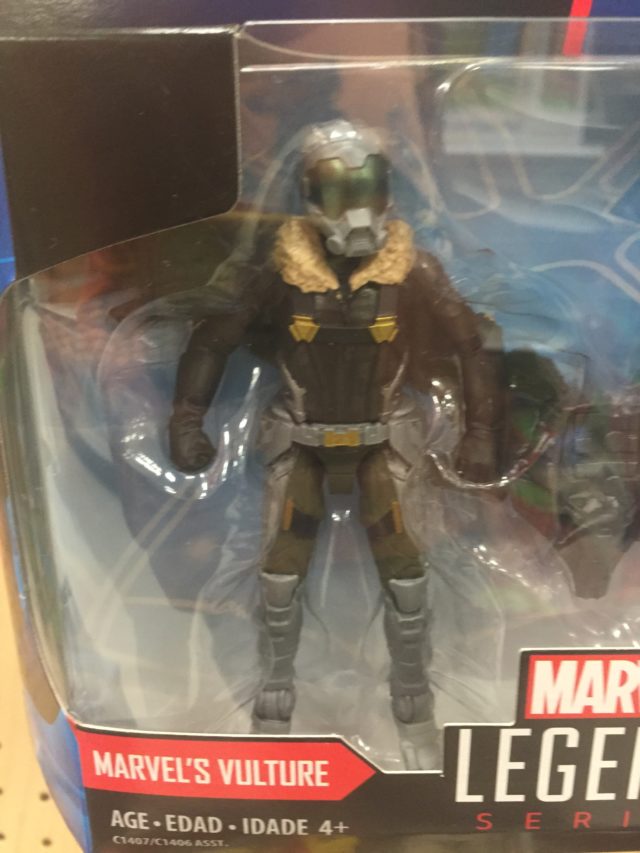 I really appreciate that we can get this 3 3/4″ Vulture figure here–complete with wings–for about 10 bucks, since the 6″ Marvel Legends version requires buying $140 in toys to complete.
The 6″ Vulture figure with two foot long wings is amazing, mind you, but a smaller version with non-poseable wings for 1/14th the price is certainly quite appealing as well.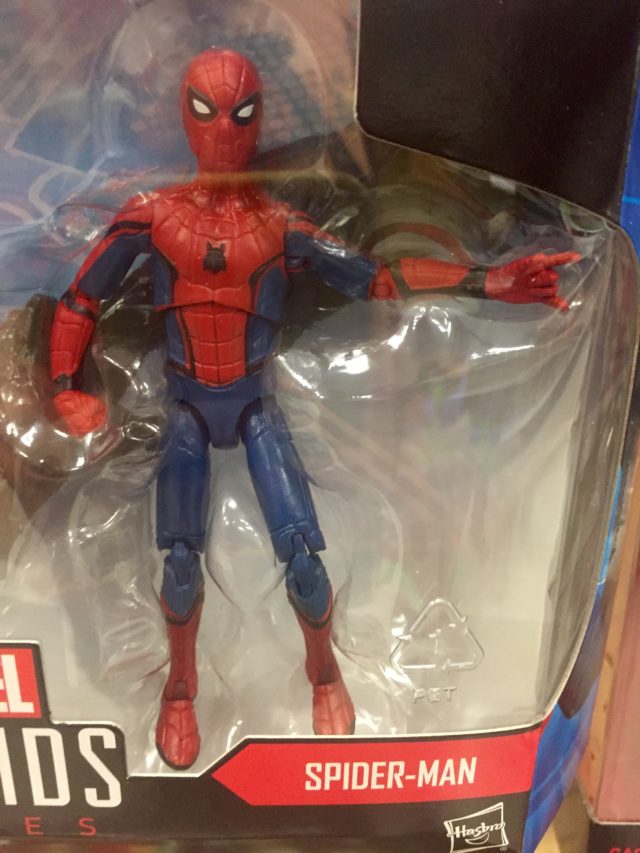 The 4″ Homecoming Spider-Man figure looks decent as well and has a lot of articulation built-in, although a paint wash to fill in some of the lines of the costume would have greatly improved the aesthetic, in my opinion.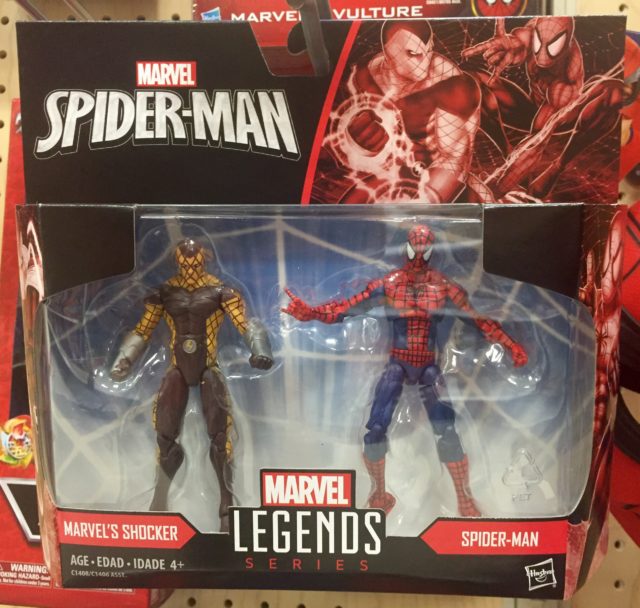 In addition to the Homecoming two-pack, there's also a comic book-based 4″ Marvel Legends Shocker and Spider-Man two-pack. It's actually been a while since a regular Marvel Universe Spidey figure has been released in his plain old costume, so I actually don't mind seeing this super-articulated figure here at all.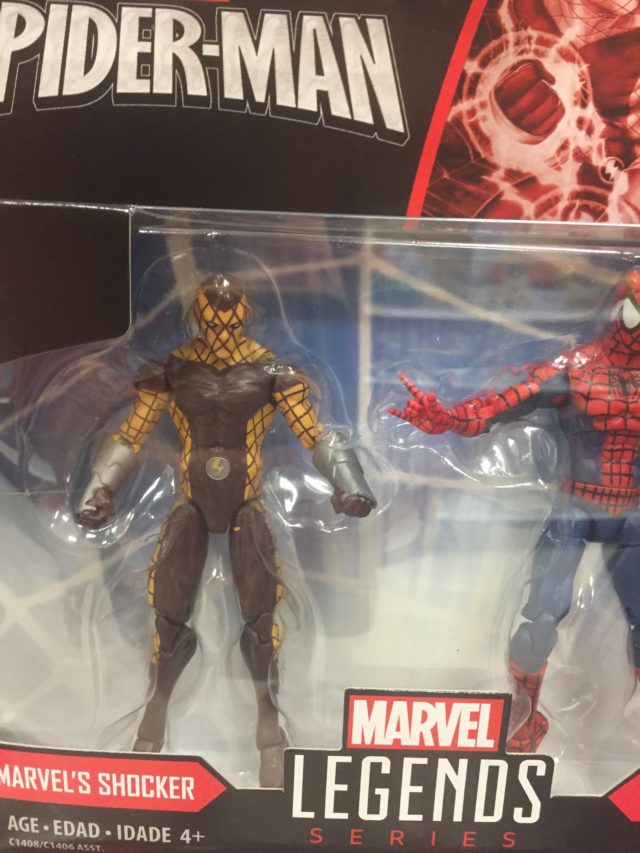 The true star of the pack, though, is (of course) the first 3.75″ Shocker figure ever. Unlike the 6″ version that initially shipped without it, all of the two-pack Shocker figures have the Thunderbolts belt buckle firmly in place.
He doesn't come with any effects pieces, which is a real shame, but I actually might prefer the 4″ Shocker to the 6″ iteration. The head sculpt looks more deadly and less doofy on this figure, and I think his costume design looks better at the smaller scale.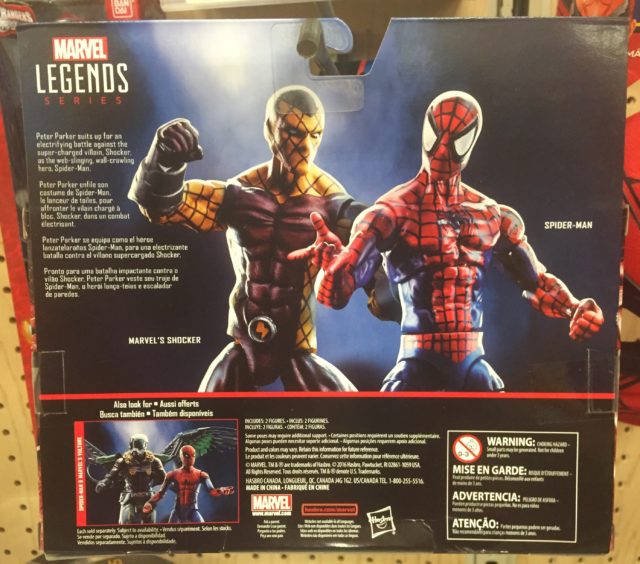 I think this Shocker set may also prove popular as a complement to the Amazon Exclusive Spider-Man vs. The Sinister Six set coming this spring, which includes six of Spidey's greatest villains–but no Shocker.
The Marvel Legends Spider-Man 2-Packs are now turning up in stores across the United States, and I saw a full case of both sets at Target today. If you've spotted the two-packs at a different chain and want to share, feel free to leave a note in the comments to help your fellow collectors track these down.
Now that the last known MU 3.75″ two-packs have hit stores, what do you think of these sets, Marvel collectors? Are you interested in scooping up either (or both) of these sets for your collection?