I've already talked about all the traditional heavy-hitters like Hasbro, Kotobukiya and Diamond Select Toys who revealed new Marvel toys at New York Comic-Con 2016, but there's one more company I wanted to shine the spotlight on. 2016 may be the very first year that Mezco Toyz is releasing Marvel action figures, but their display case full of Marvel ONE:12 Collective figures–including Deadpool and Spider-Man–was a real thing of beauty…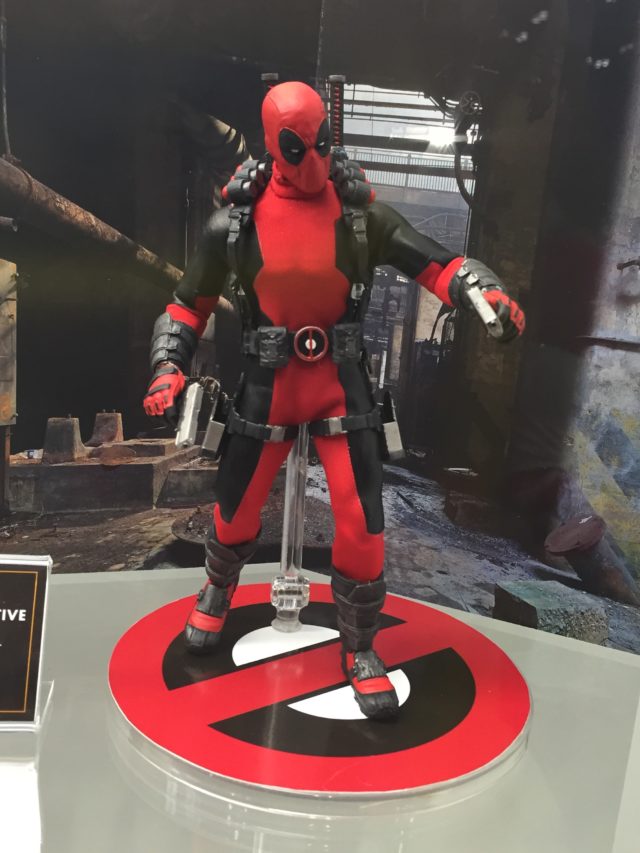 After bringing a multitude of new 6″ ONE:12 Collective Marvel figures to San Diego Comic-Con 2016 in July, I wasn't sure if Mezco Toyz was going to have anything new left to show off at NYCC 2016. And as it turns out, they did not.
But while there was nothing new on display at the show, that's not the same as saying that Mezco didn't have anything great on display, because Mezco brought along each and every single Marvel 6″ figure that they've revealed thus far this year!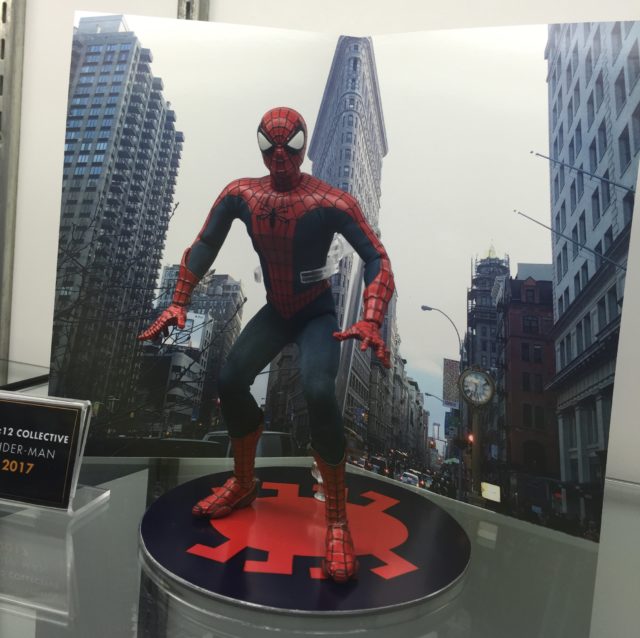 My favorite figure in the display that hasn't been solicited for pre-orders yet is definitely the ONE:12 Collective Spider-Man. Spidey's costume just lends itself incredibly well to being replicated for this style of figure.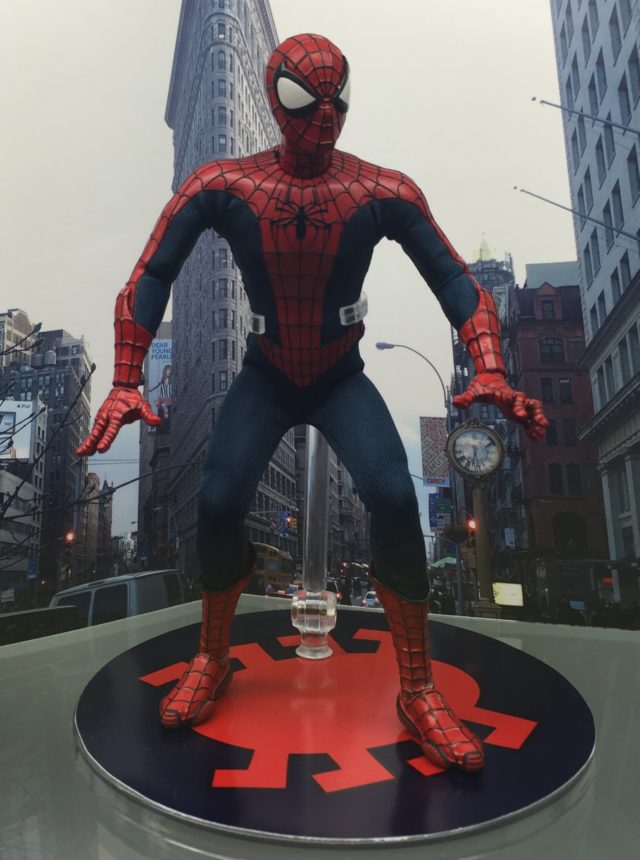 Spider-Man is one of very few characters whose Hot Toys sixth scale figures have disappointed me, so I'm pretty psyched that it looks like Mezco may nail him on the very first try. I can't wait to see the variant costumes!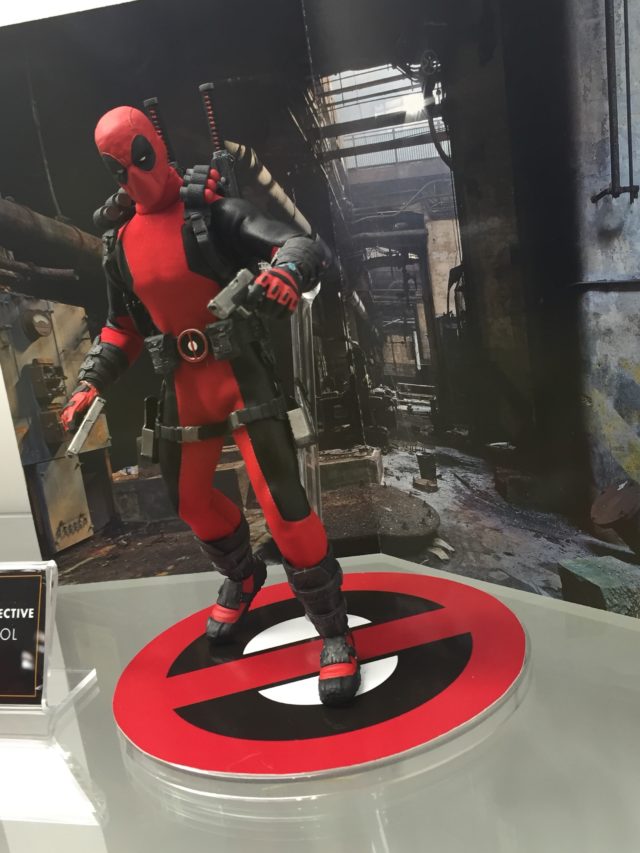 Meanwhile, the Mezco Deadpool ONE:12 Collective figure also made an encore appearance after debuting at SDCC 2016.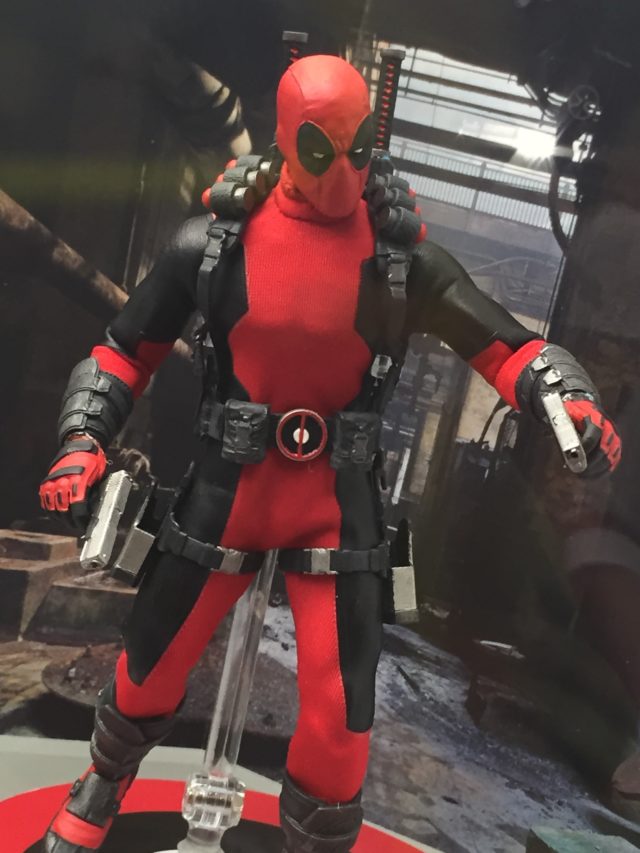 I think Deadpool looks pretty nice all-around, although the red paint on his mask didn't seem to match the fabric on his costume closely enough for my tastes on the display piece. He also might need a little futzing to get his belt positioned properly.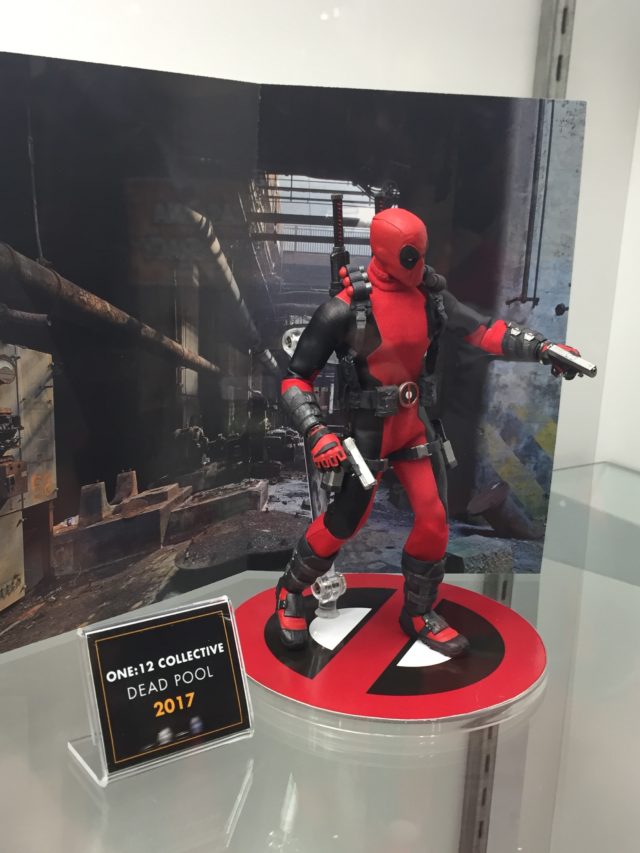 Mezco probably could have gotten Deadpool into a more fun/interesting pose than the simple one that he was in, but you can still see all of the excellent tailoring and paint deco on the figure despite the basic pose.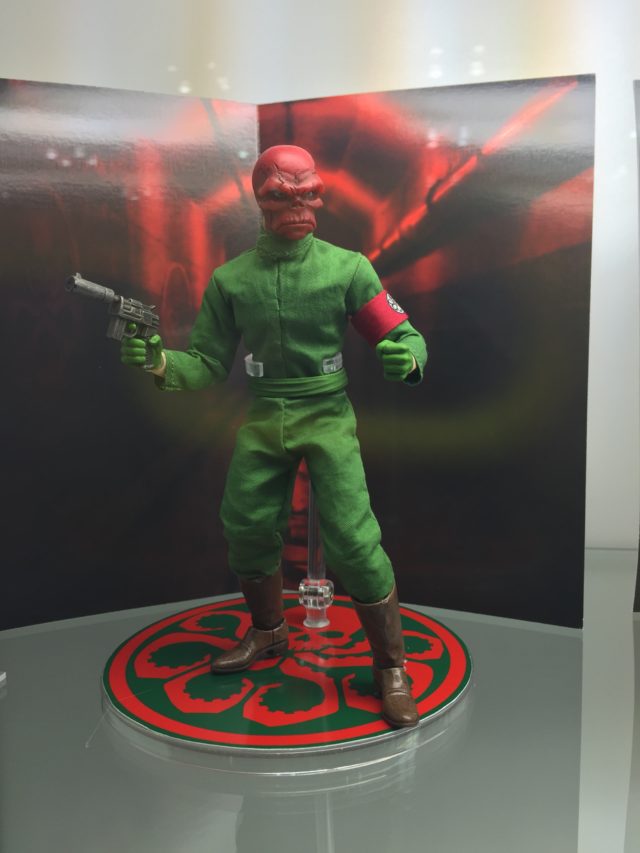 And speaking of basic, the classic Red Skull ONE:12 Collective figure in military jumpsuit also made an appearance at the show (along with every other Mezco Marvel figure revealed to date). I give this particular costume a hard time for being really simplistic, but you can't fault Mezco Toyz for totally nailing the source material.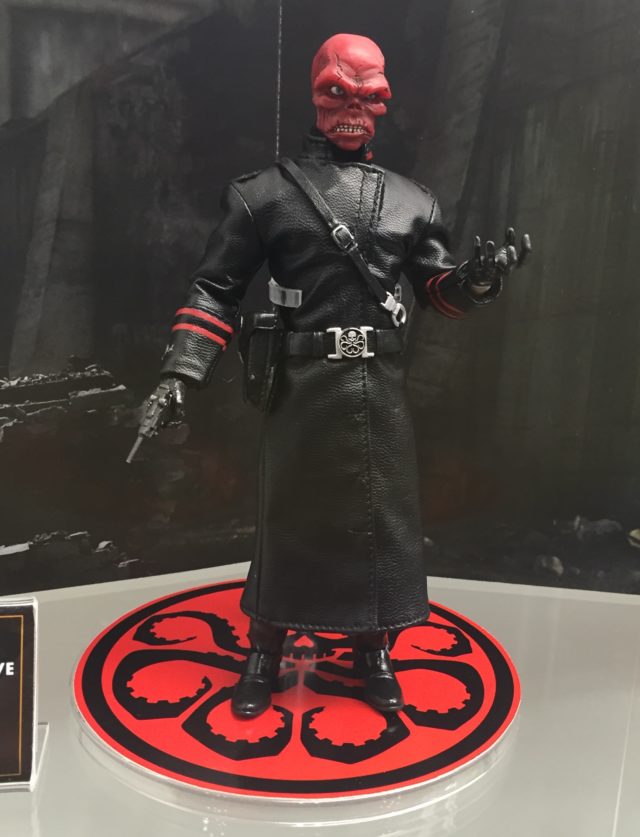 Even so, I'm still sticking with the Modern Red Skull in Trenchcoat figure that went up for order last week. Seeing it in person at the show, I don't have any doubts that I'm making the right choice as far as my personal aesthetic tastes run.
The NYCC 2016 Shadowland Daredevil ONE:12 Collective figure was both on display and being sold at the show, and looking at all three versions of Daredevil up-close again, I think this may genuinely be the best-looking (though most nontraditional) of the DD trio. In fact, it just may be the best-looking figure in the entire line!
The various Mezco Punisher and Captain America figures were also on display at the booth, and I'm liking all of the figures more every single time that I see them (particularly the Punishers). I'm not usually a big Punisher guy, but I just may end up owning all of the versions that get released in this series.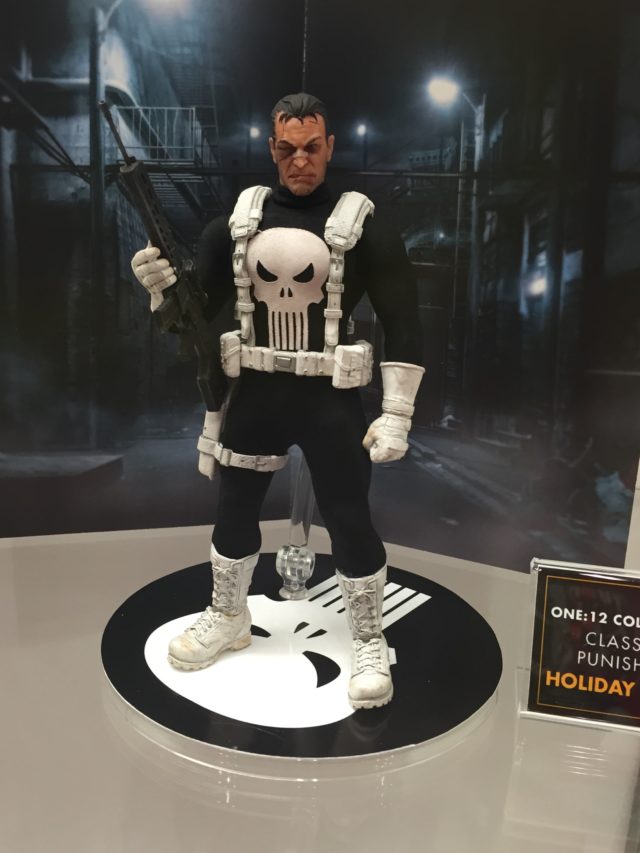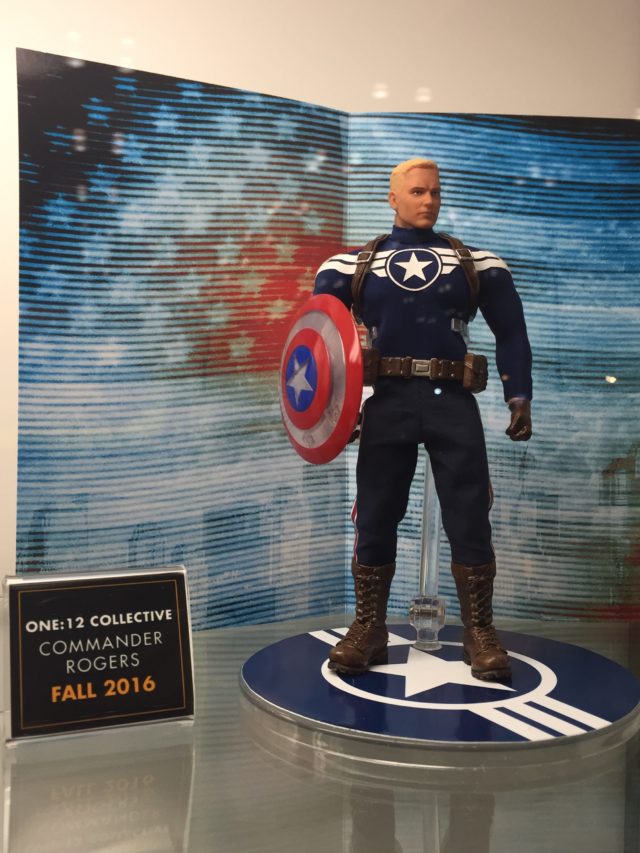 Marvel Mezco ONE:12 Collective figures are available for order online and through comic book/specialty stores, but don't expect to see these awesome mixed media figures at mass retailers like Toys R Us, Walmart or Target anytime soon. To date only classic Captain America and Shadowland Daredevil have actually shipped out, but  Mezco is advertising another half-dozen figures for release around the holidays, so get those orders in if you're planning on snagging any of these as holiday gifts.
What do you think of Mezco's expanding range of Marvel six inch figures, Marvel collectors? Are you satisfied (or beyond satisfied) with their latest efforts such as Deadpool, Red Skull and Spider-Man, or is this line not going in the direction that you were hoping for?