Earlier this week, I had the tremendous honor and privilege of being one of the first collectors in the world to see a half-dozen of next year's 6″ Marvel Legends 2017 figures at the pre-New York Comic Con 2016 Hasbro party (and yes, it was every bit as cool as it sounds). You can check out the dozens and dozens of first-person photos I took at NYCC 2016 here, but if you've been waiting for super hi-res official photos from Hasbro, images of four of the six new Marvel Legends figures have now been posted!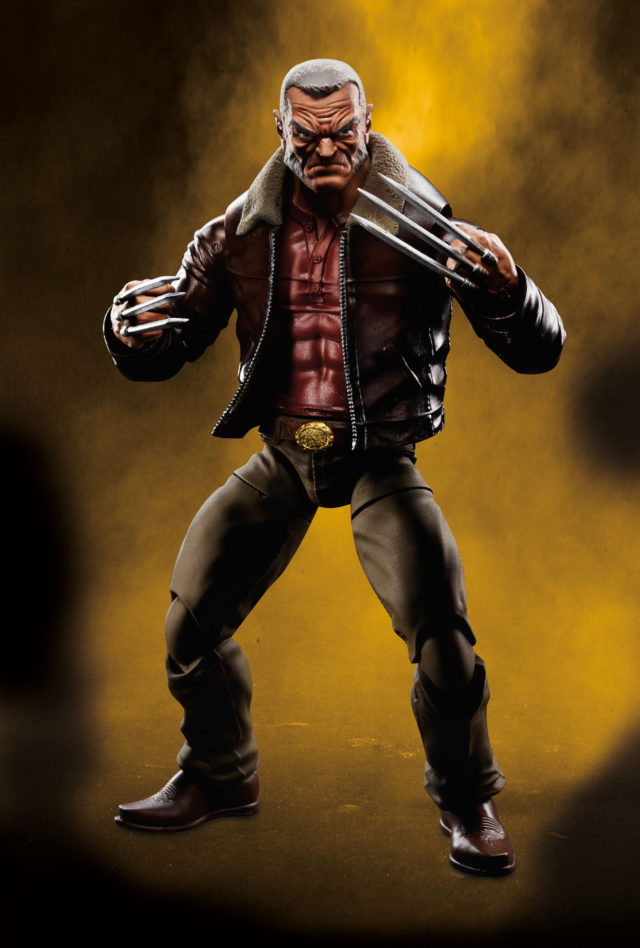 We had heard from leaked Hasbro retailer lists that Old Man Logan and Shatterstar would probably be making their Hasbro Marvel Legends debuts as part of the early 2017 X-Men Legends wave, and the reveals of both characters Wednesday night at the Hasbro media event absolutely did not disappoint!
The Marvel Legends Old Man Logan figure is a 100% new mold that is flat-out awesome. I love the new shirt, jacket and loafers on this figurine (not to mention Old Man Logan's trademark grumpy old man face). I'm hard-pressed to pinpoint what characters this mold could be reused for, though (besides a younger Logan). I bet you have some terrific ideas though, right, readers?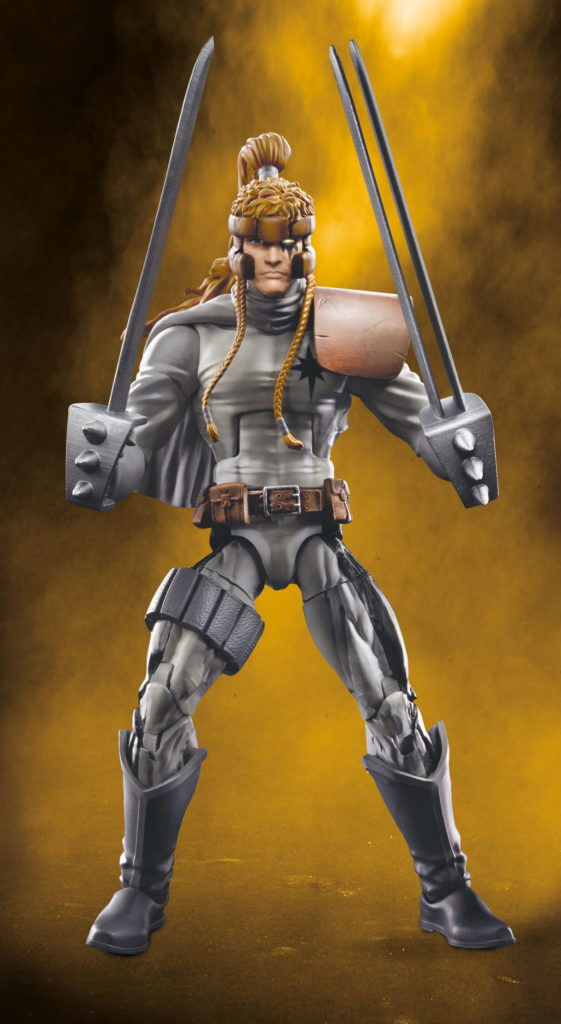 Meanwhile, the Marvel Legends Shatterstar 6″ figure is outfitted in his classic early-90's white and grey costume that he wore in his debut in "New Mutants" and also the early arcs of "X-Force". I know some fans were hoping for the orange and/or purple costumes for 'Star, but this is probably the most iconic and recognizable choices that Hasbro could have made.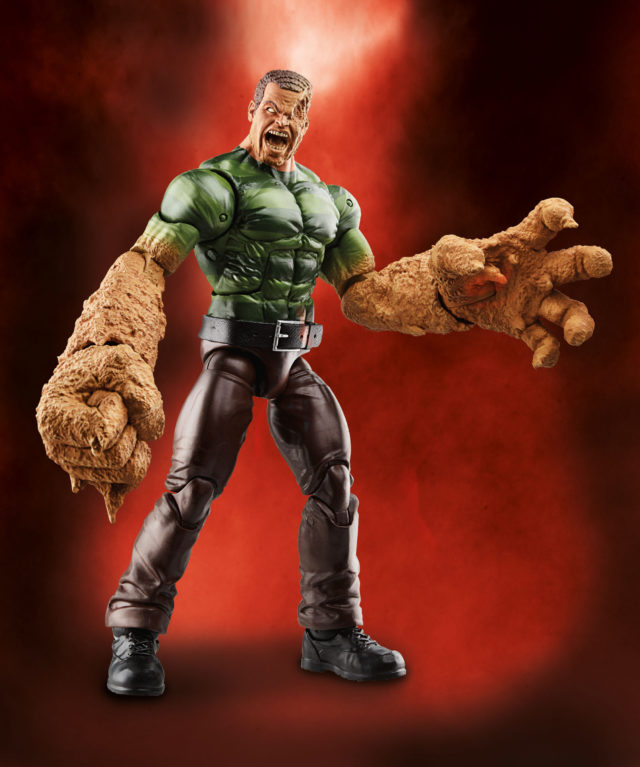 Rounding out the official high-resolution photos are Marvel Legends Spider-Man 2017 Wave 1 Shocker and the Sandman Build-A-Figure. The sand arms and sand face for this Marvel Legends Sandman BAF look simply incredible, with amazingly detailed sculpted textures. I'm
very
concerned that poor SDCC Sandman won't be compatible with the sand arms, though…
I've heard a ton of early complaints about the Shocker's eyes being different sizes, but they look fine to me, honestly. This figure is based off of Herman's appearance in "Superior Foes of Spider-Man" and looks really accurate to that style to me (although the bubbling energy effects piece attachments don't make a whole lot of sense here).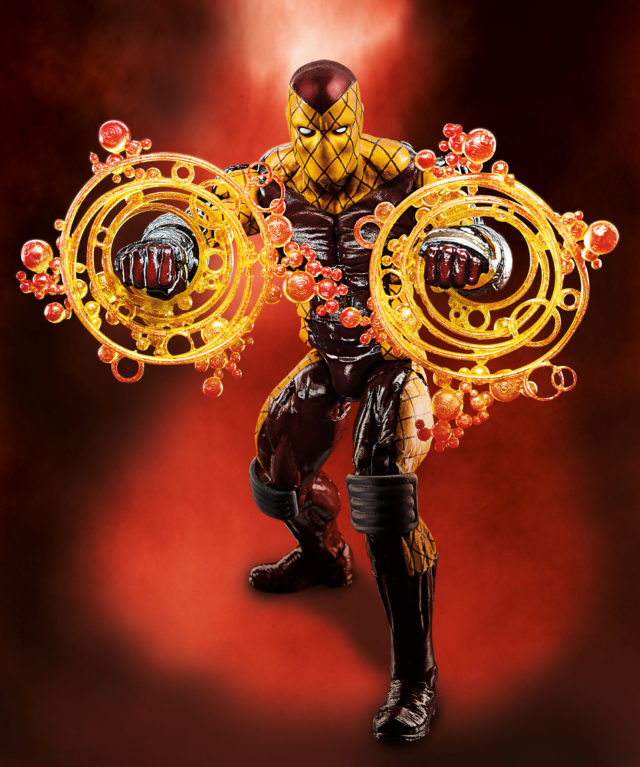 The Marvel Legends Adam Warlock (modern) and Death's Head II figures that were on-hand at the Hasbro NYCC Party were not included in the official photos that were sent out, which lends further evidence to my assertion that these figures are destined to be part of a 2017 Marvel Legends Guardians of the Galaxy wave.
There's some debate as to whether or not Death's Head II will be a Build-A-Figure, but based on what I saw at NYCC, he's way too big to not be a Build-A-Figure in my opinion.
Having seen the hi-res official photos (that will also be used on the back of the packaging for these figures), what are your thoughts on the four figures that complete the first X-Men Legends and Spider-Man Legends 2017 waves? Are all four of these characters on your 2017 Must-Have list?