I probably sound a little bit smug regarding being unsurprised by the four figures I already posted about earlier tonight that Hasbro revealed at their pre-NYCC 2016 event tonight. But I have to admit, I definitely didn't predict every figure Hasbro was going to unveil at New York Comic-Con. In fact, I'm ashamed to say I didn't recognize one of the characters at all–the 2017 Marvel Legends Adam Warlock & Death's Head II figures debuted tonight at NYCC 2016!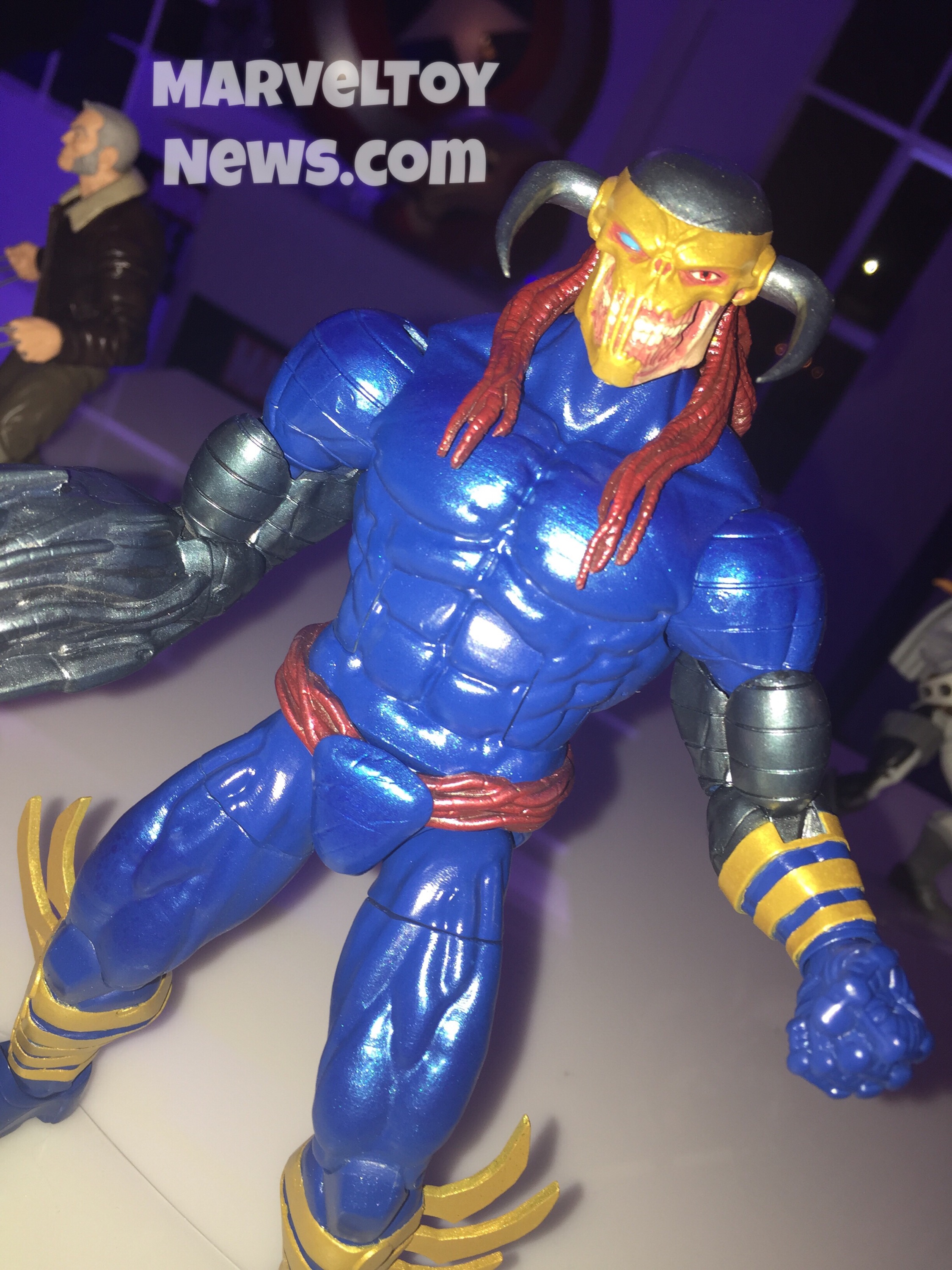 It was probably bound to happen sometime, and I'm ashamed to say that tonight was that night: Hasbro actually showed off a Marvel figure at their New York Comic-Con 2016 'Twas The Night Before Party that I had no idea who the hell they were without posting a photo and posing the question to the MTN Facebook Page.
I know, I know–I really must be losing my touch. I hang my head in shame tonight. Please say a little prayer for me.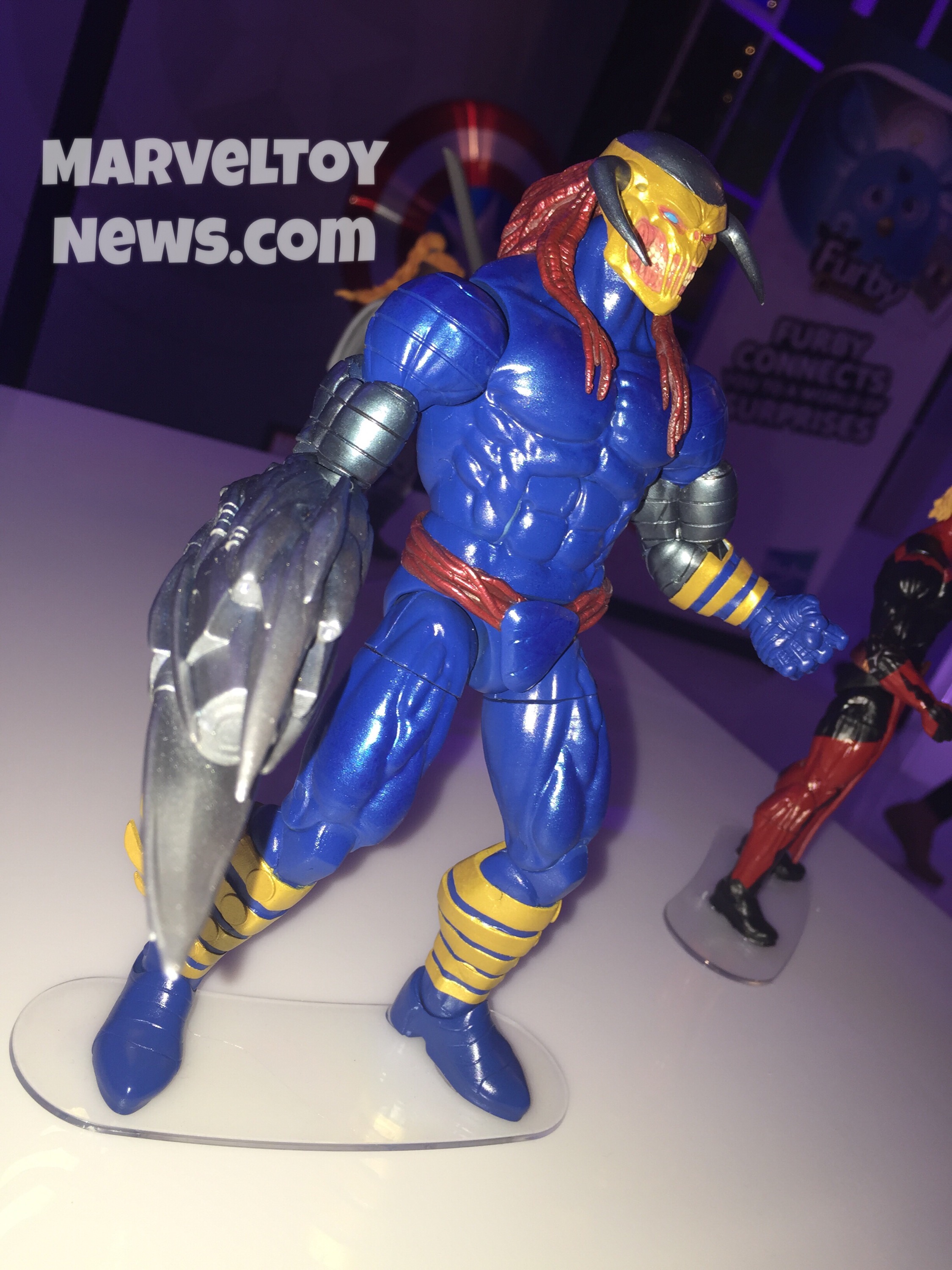 Anyway, though, the Marvel Legends Death's Head II figure appears to use the Sentry/Hyperion body mold in blue with all new arms and (obviously) an all new head.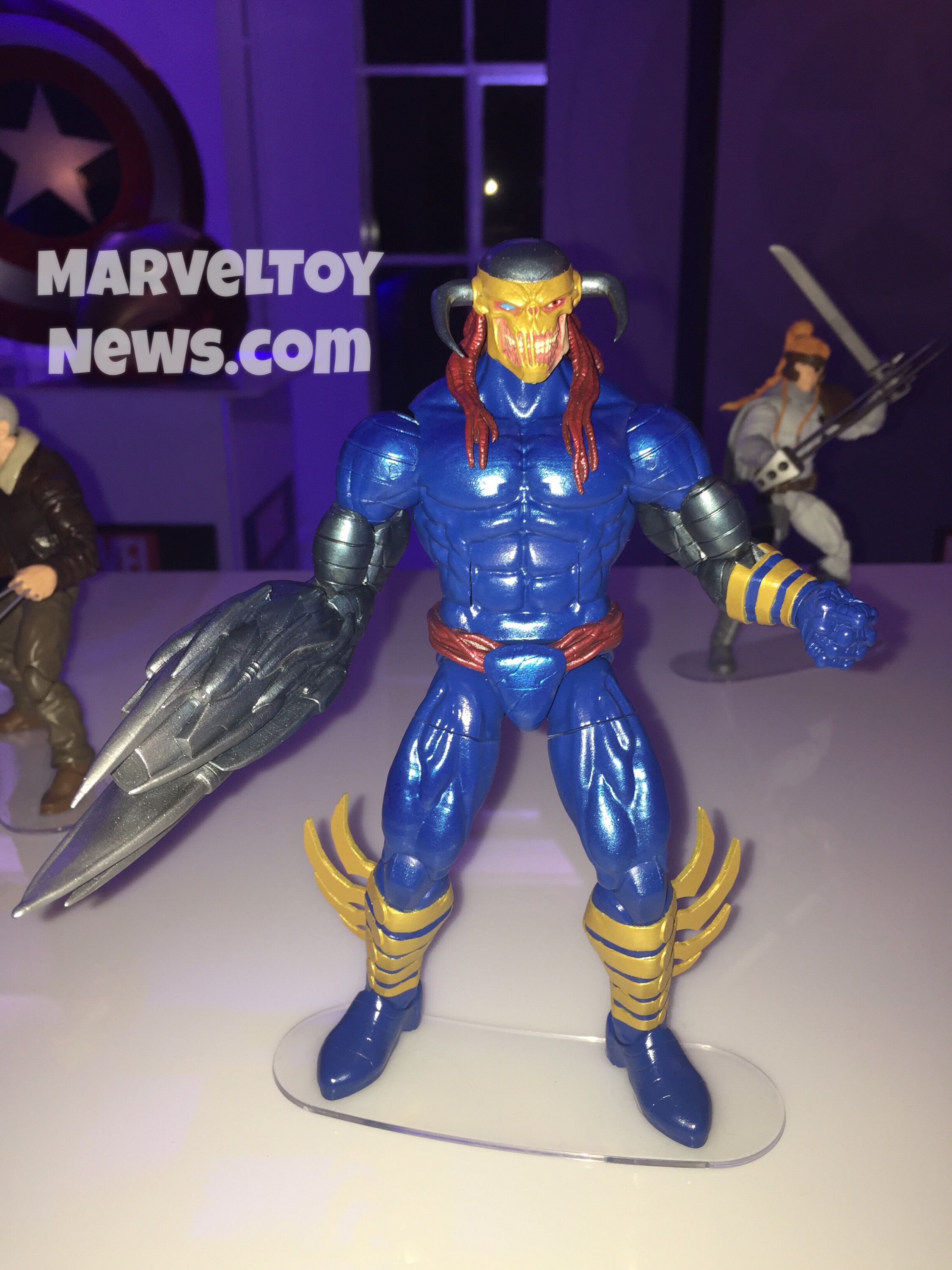 Hasbro's reps weren't in a confirming mood regarding this figure tonight, but it seems like a pretty fair bet that this is going to be the Marvel Legends 2017 Guardians of the Galaxy Wave 2 Build-A-Figure.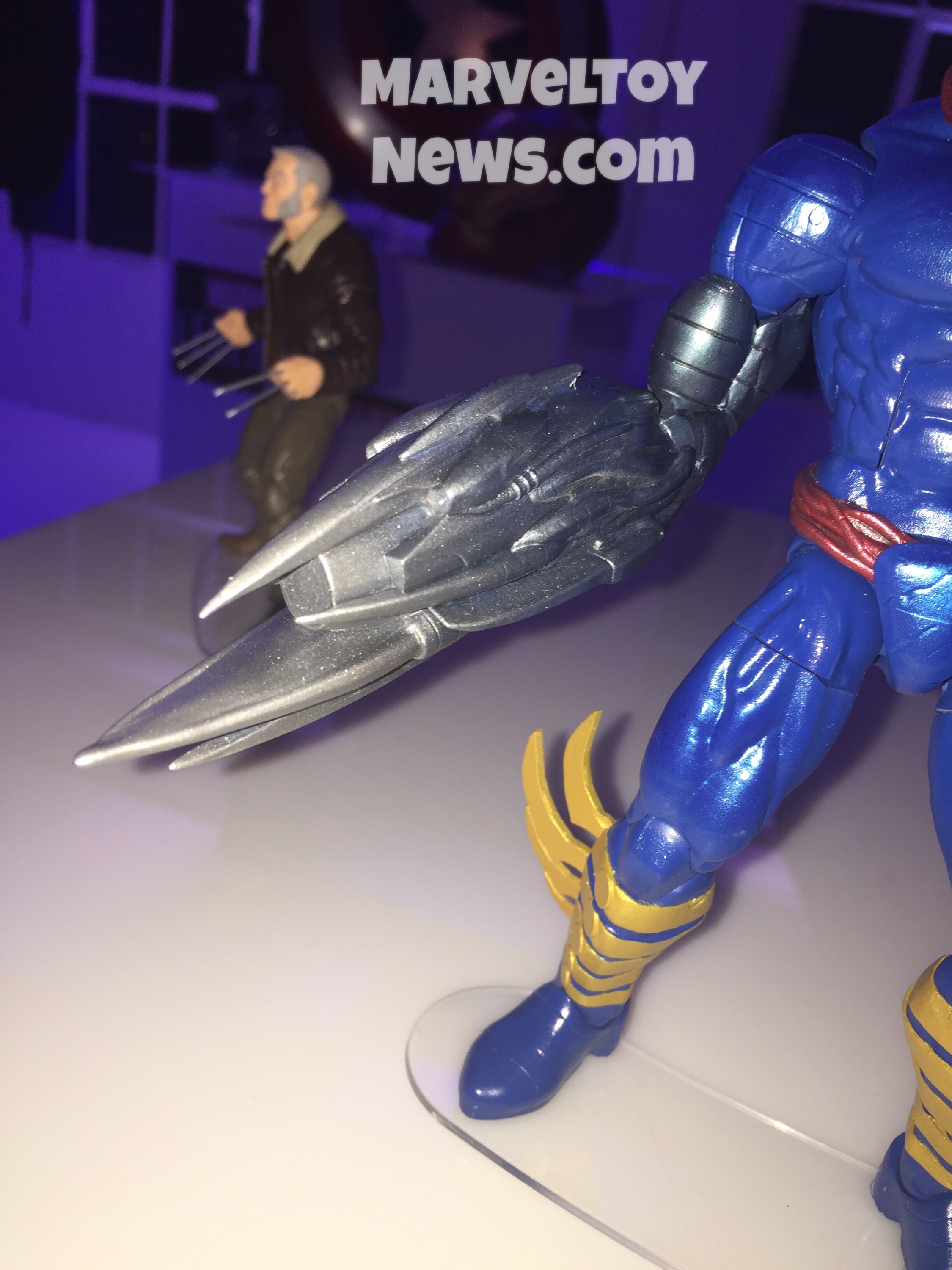 Death's Head II is certainly a very neat-looking toy, mind you, but I'm honestly not sure how many non-hardcore collectors are going to be chomping at the bit to build this guy. I guess we'll have to wait and see…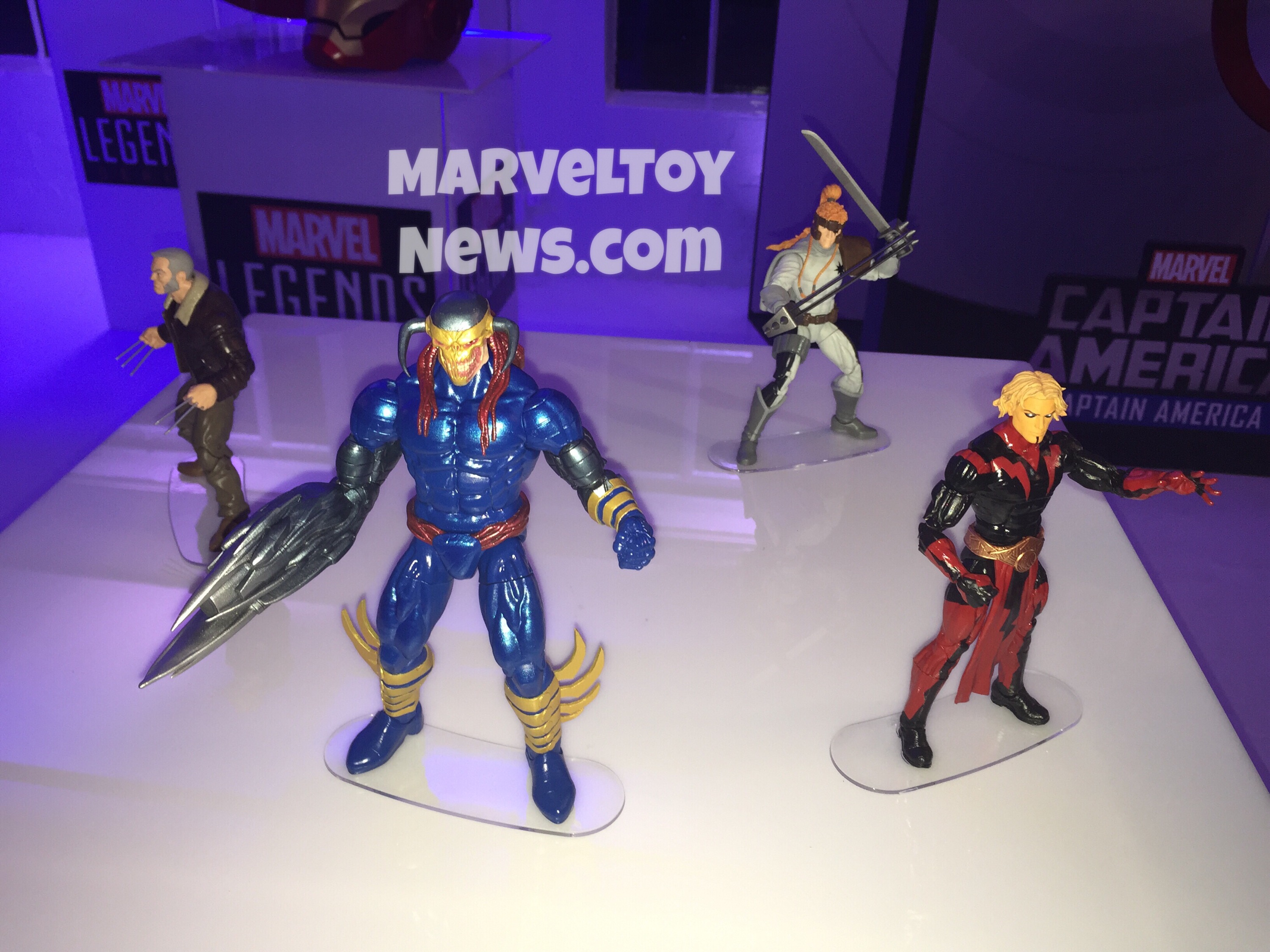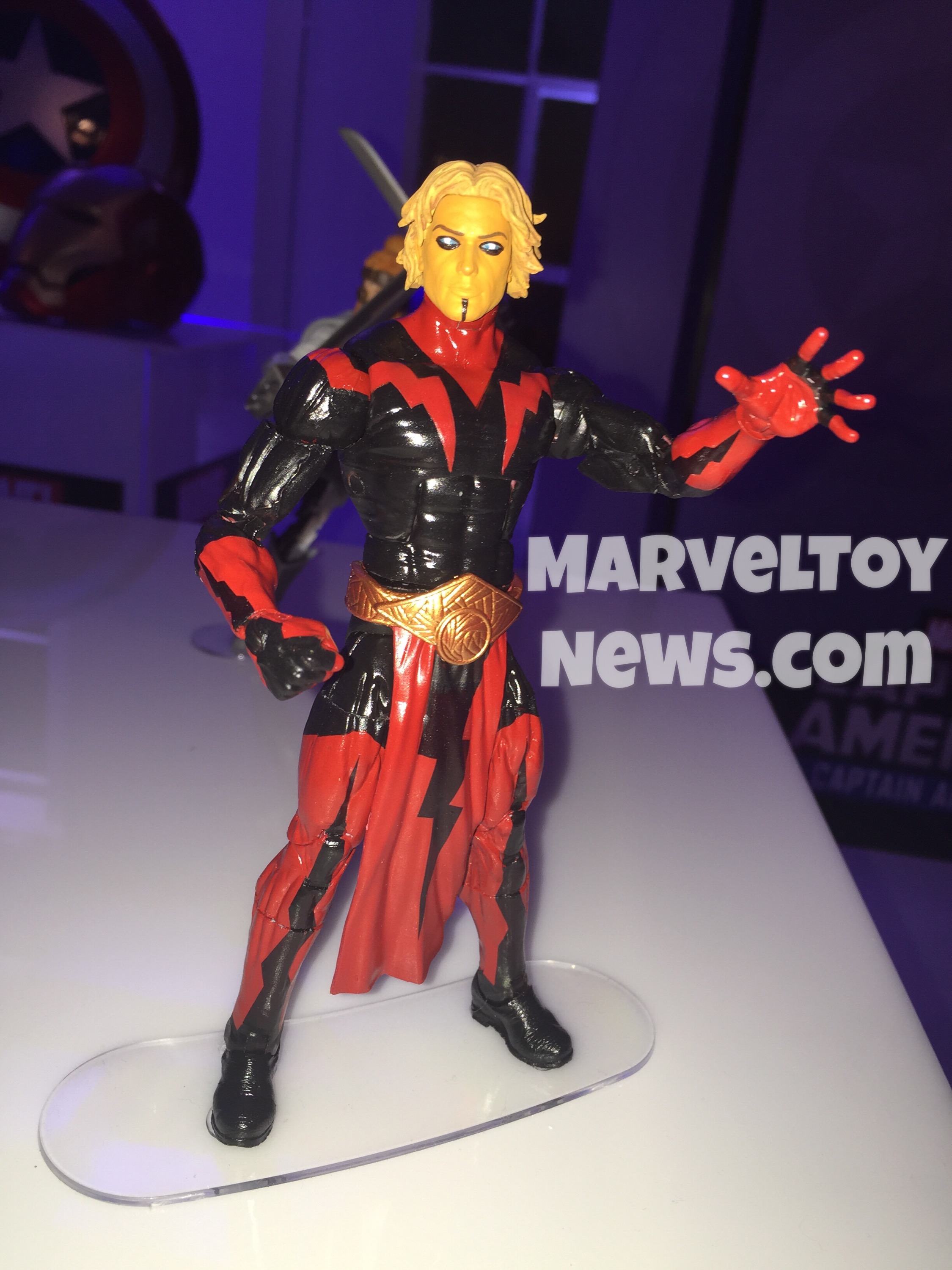 But Death's Heas II also brought a "friend" with him: an all-new Marvel Legends Adam Warlock figure!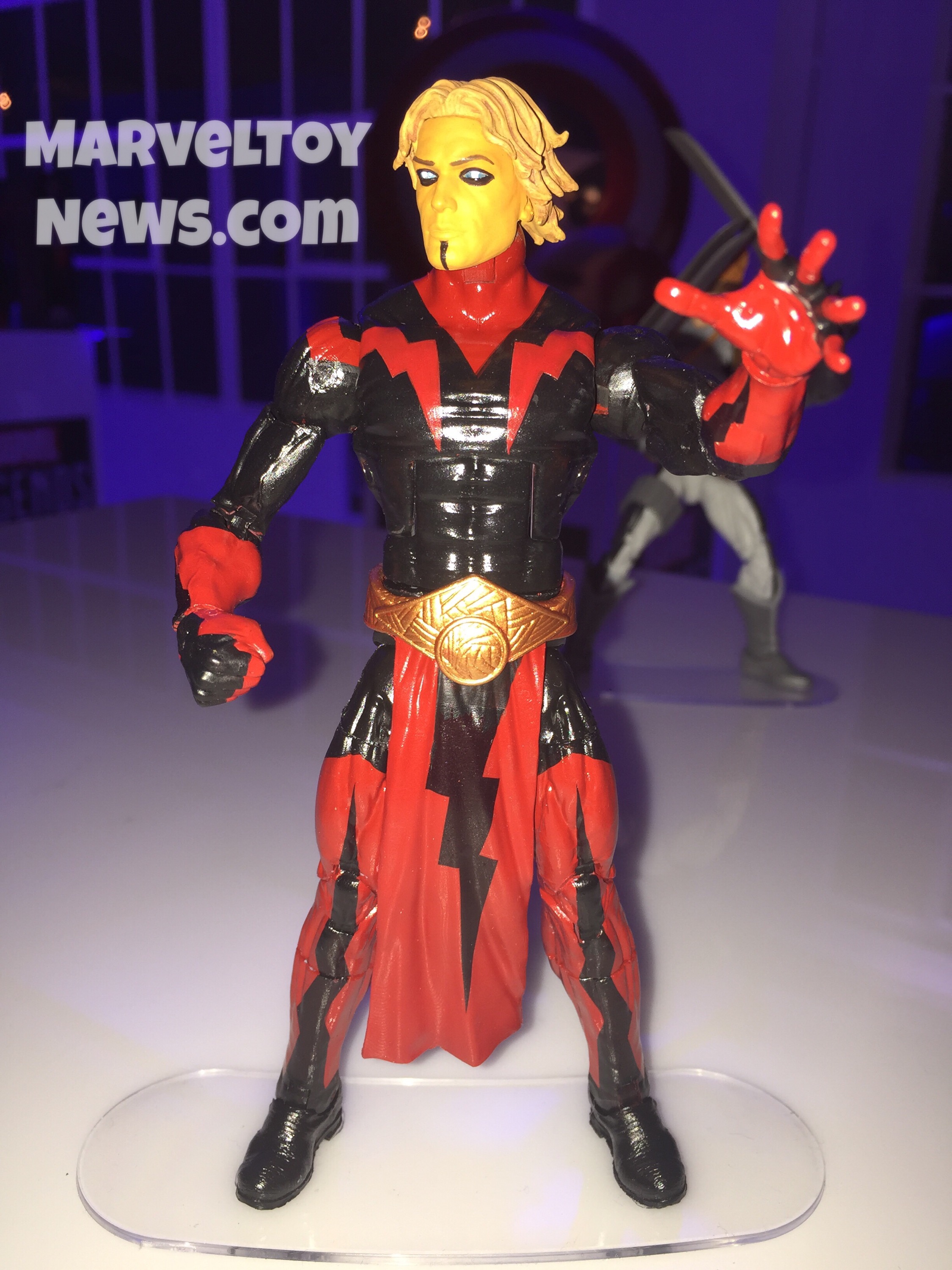 While the 90's Infinity Gauntlet Adam Warlock is "my" Adam Warlock, I'm happy for all the fans out there who were pining away for a new version of this cult favorite character.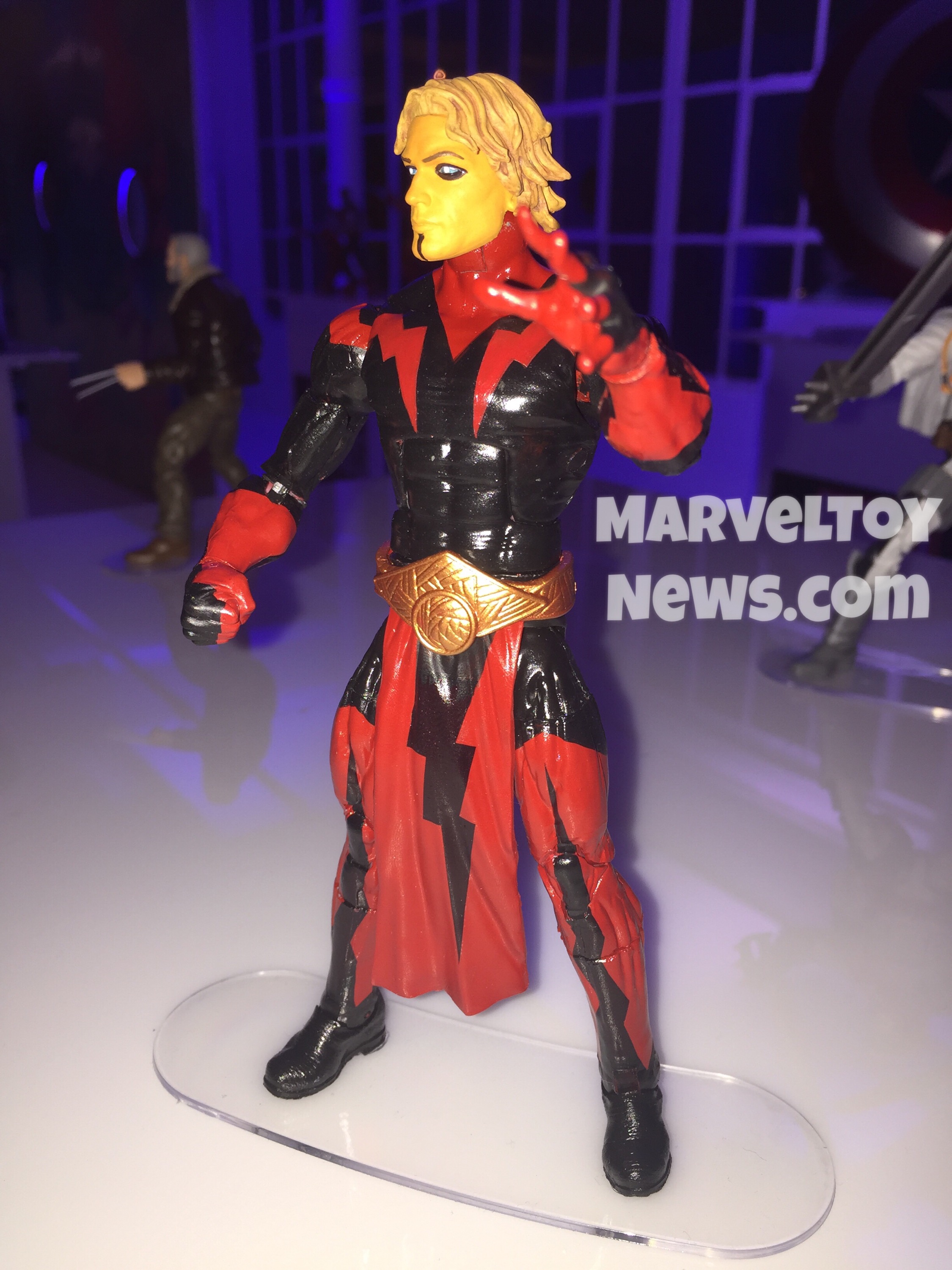 I know some folks were disappointed to learn that the Warlock in the 2017 X-Men wave wasn't this guy (though I don't know why it would be), but it turns out Hasbro is spoiling us with both of Marvel's beloved "Warlock" characters next year. Thanks, Hasbro!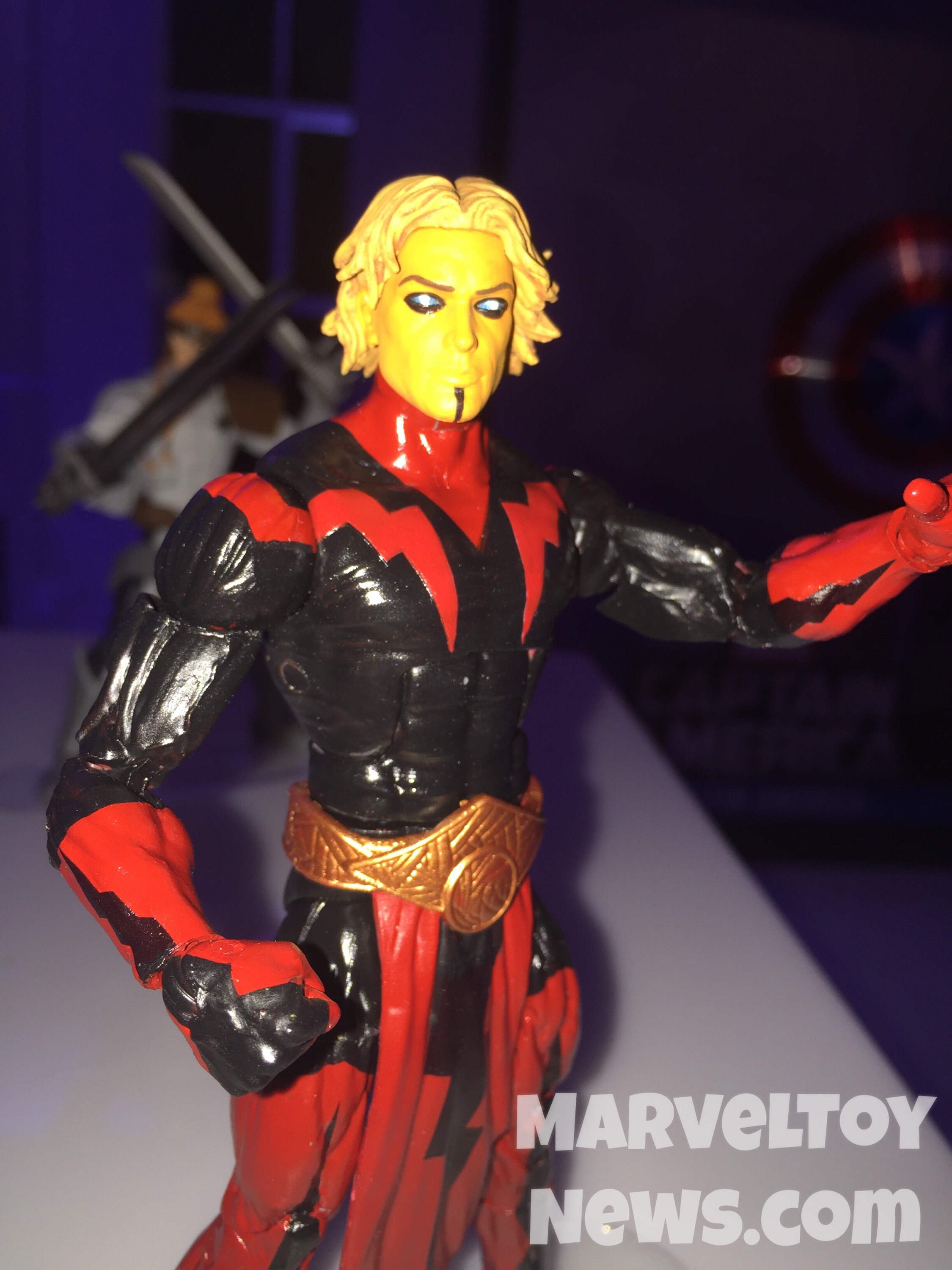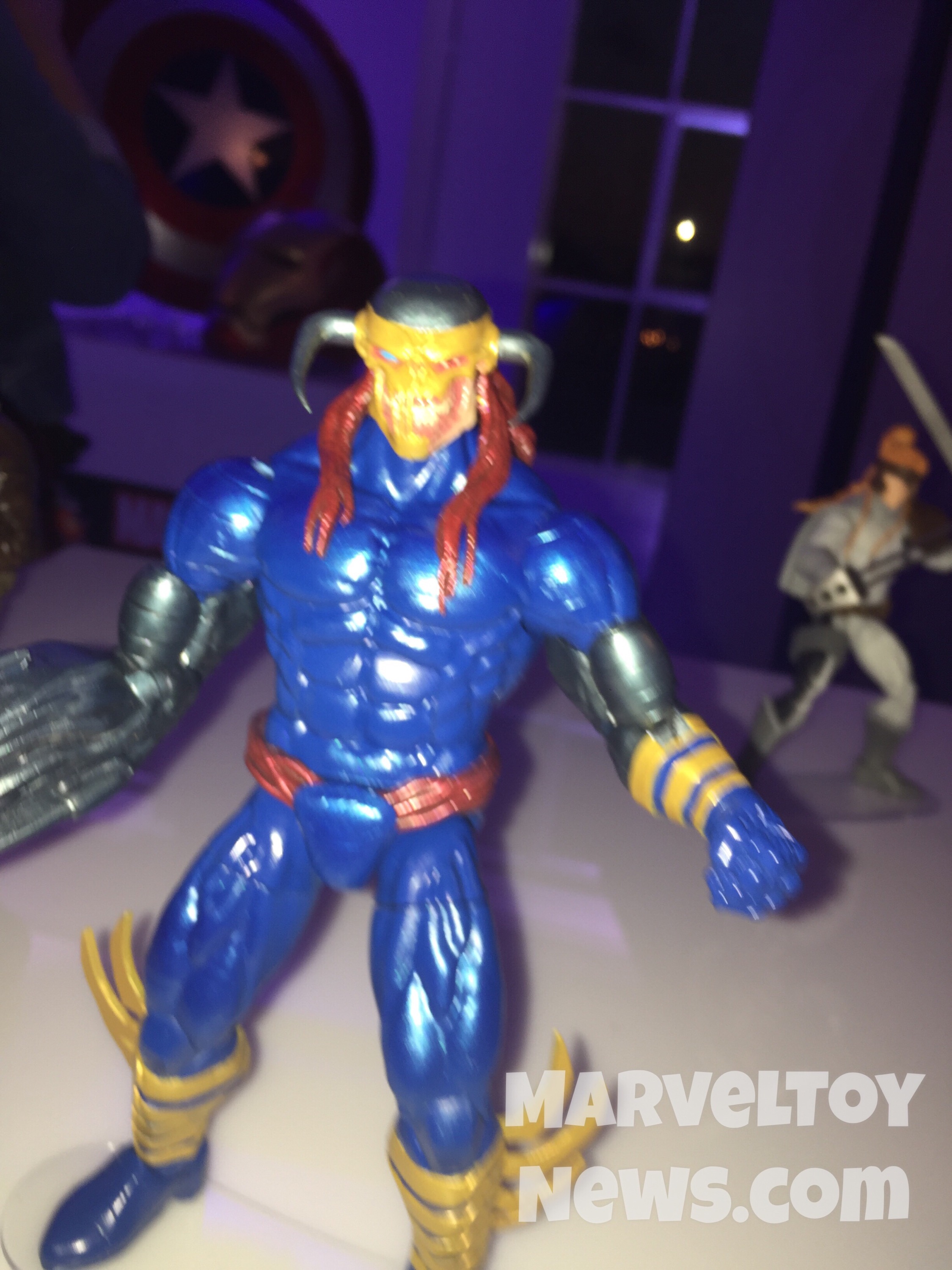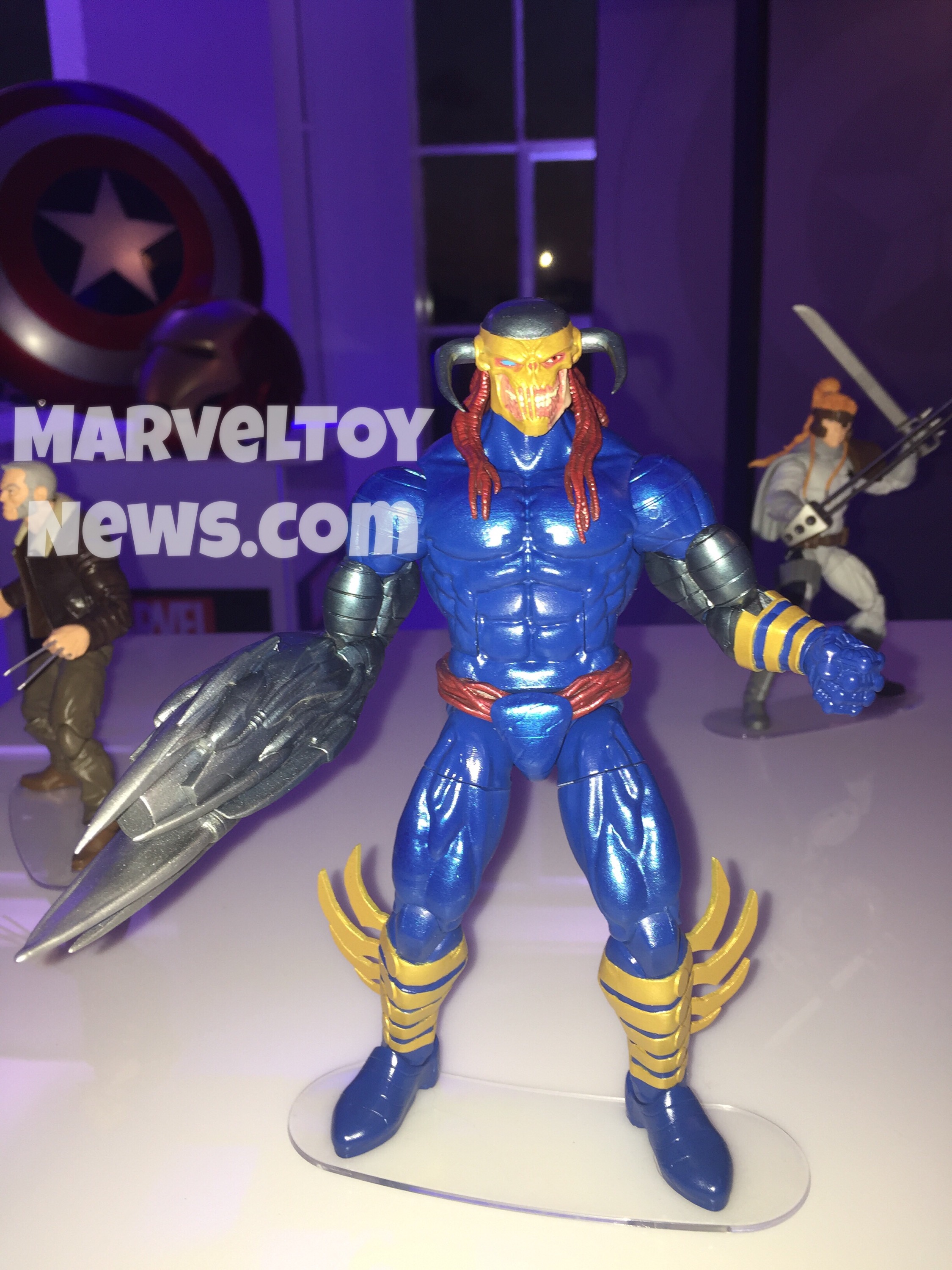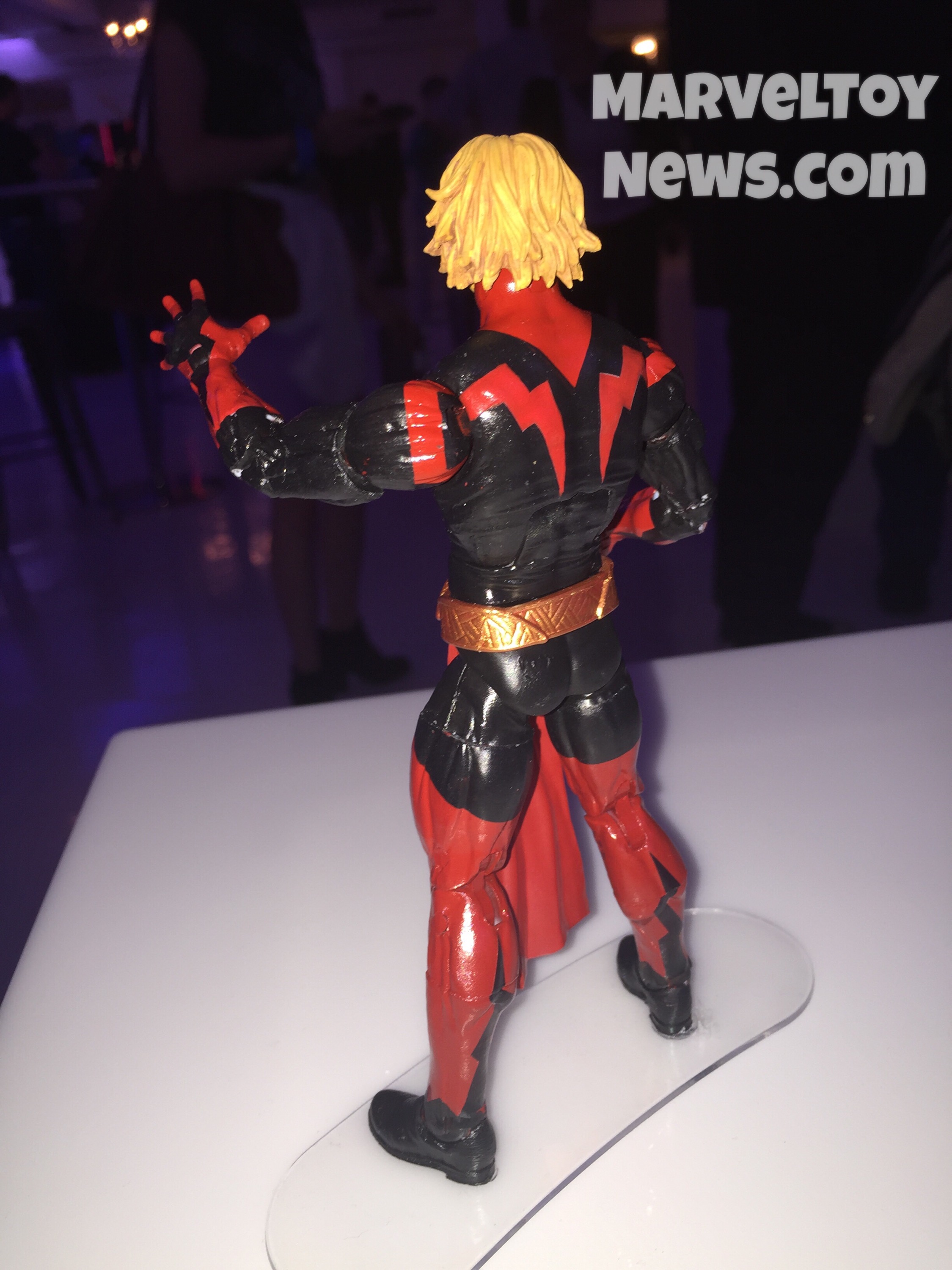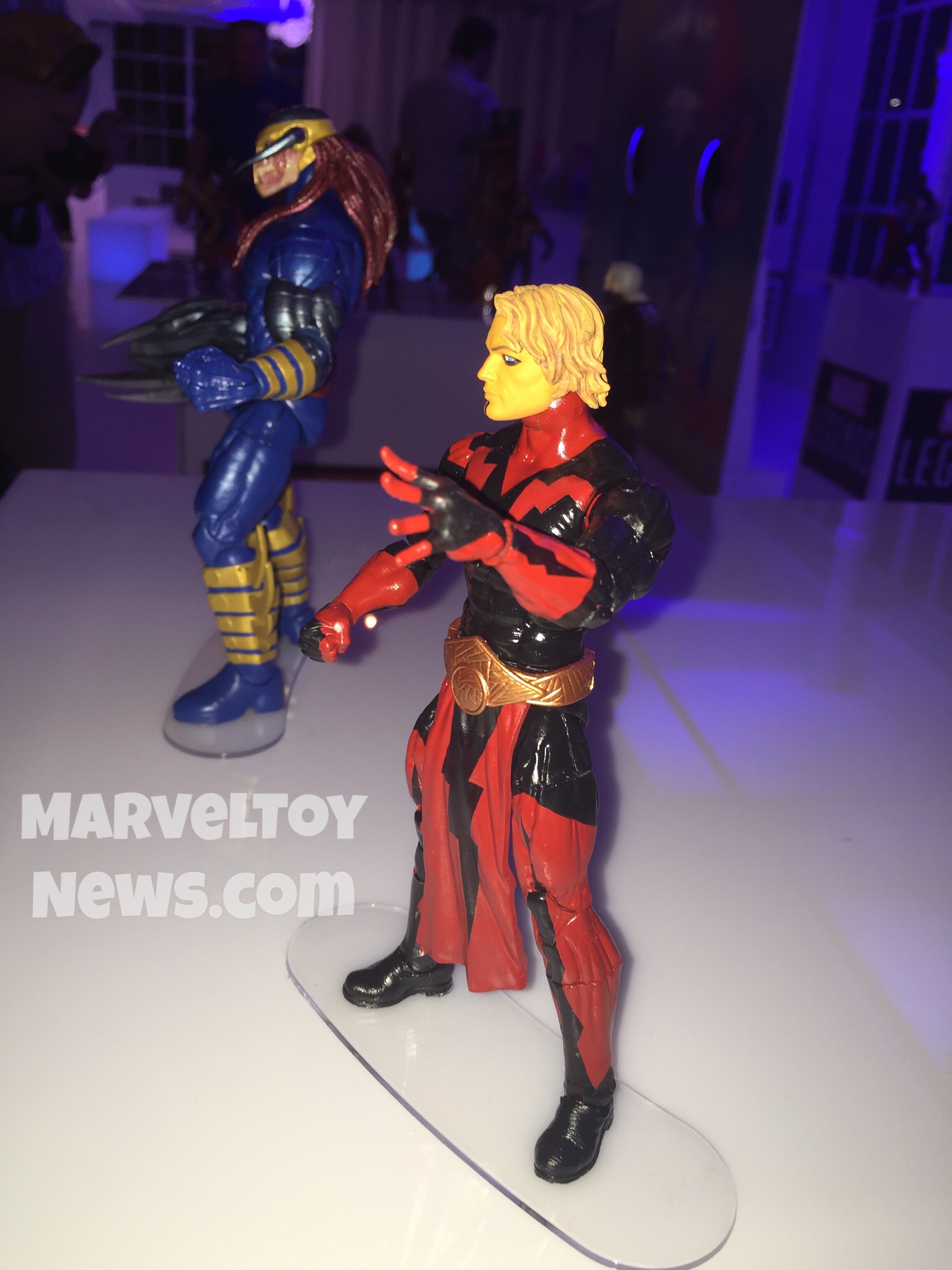 I'll continue posting news and photos throughout NYCC 2016 this week, and you can follow the Marvel Toy News Twitter Feed and Facebook Page to have instant updates beamed right to your social media timeline!
Thoughts on the two latest 6″ Marvel Legends 2017 Guardians of the Galaxy figures to be revealed, Marvel collectors? Will you buy a wave of figures just to build Death's Head II, or is this one BAF that's just too obscure for you?