I'm not one to put any stock in leaked UPC lists, but when the Hasbro Marvel Legends Ex Nihilo figure was announced last night, that pretty much sealed the deal that the list of 2017 Marvel Legends Guardians of the Galaxy Wave 2 figures that had been circulating for weeks was the real deal and not just a rumor. And at the Hasbro Brand Toy Fair 2017 event today, we got official confirmation and also our first look at the rest of GOTG Marvel Legends Wave 2–including Nebula, Baby Groot and the Mantis Build-A-Figure!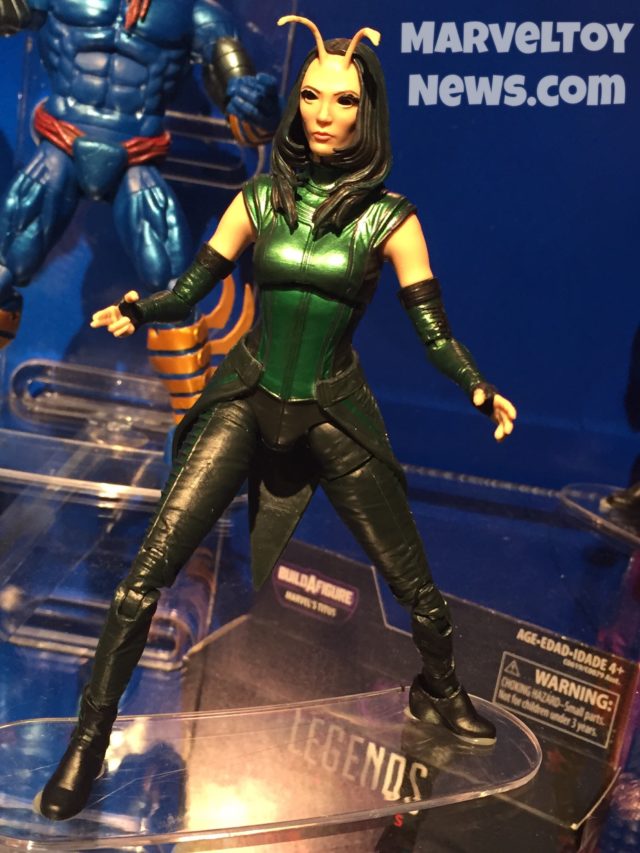 Earlier today we got the big reveal of
the Kurt Russell Ego Marvel Legends figure that's now up for order
, and at the Hasbro Media event this afternoon we got to see the rest of the known Guardians of the Galaxy goodness lined up for the rest of 2017!
As expected (especially after Ex Nihilo's reveal last night), the complete list of Guardians of the Galaxy Marvel Legends Wave 2 figures is as follows:
GOTG 2 Rocket Raccoon with Baby Groot
GOTG 2 Gamora
GOTG 2 Nebula
GOTG 2 Star-Lord with Long Jacket
Ex Nihilo
Death's Head II
Adam Warlock / The Magus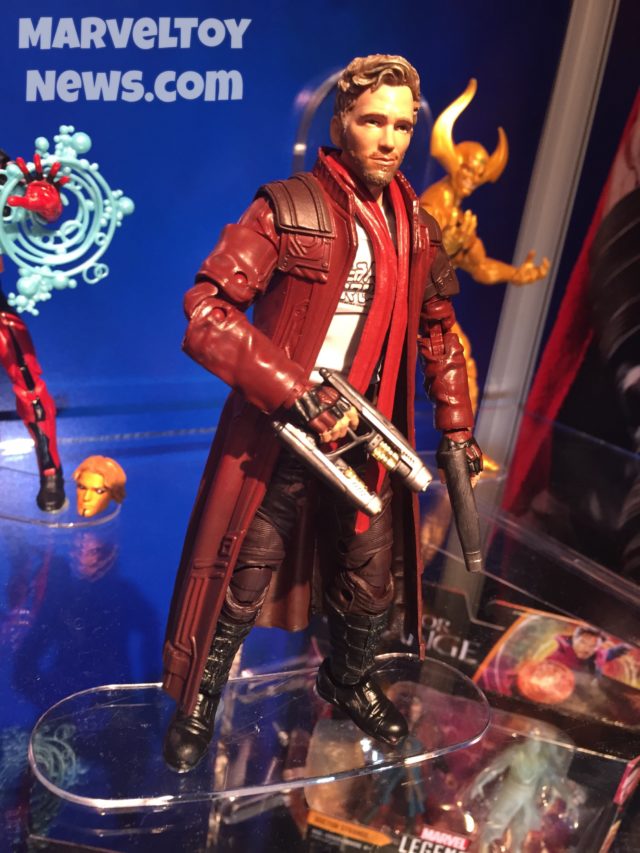 While it was originally speculated that the Star-Lord in this wave would be comics-based, it's actually a Guardians of the Galaxy Vol. 2 Star-Lord with brand new Chris Pratt head and long coat.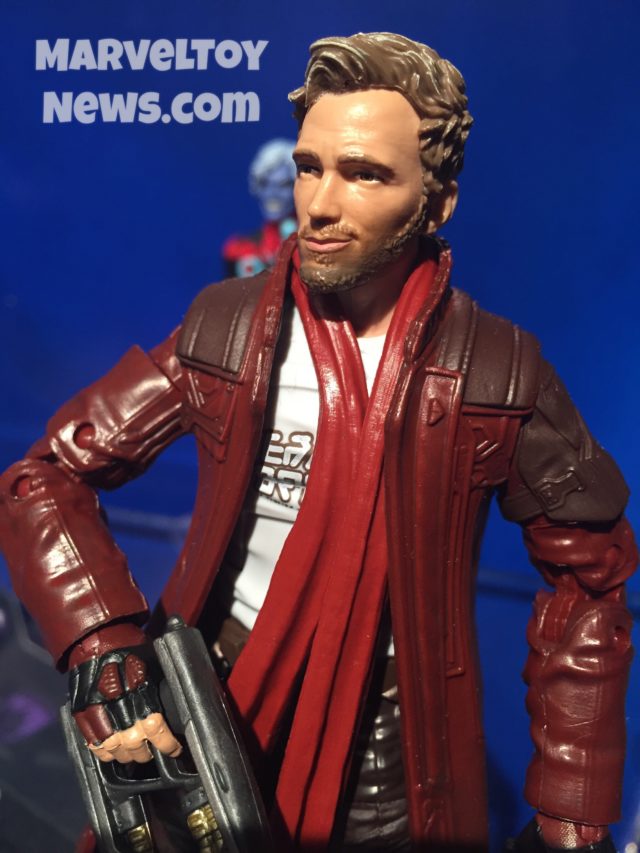 I'm not sure if the new head looks more or less like Chris Pratt as Peter Quill than the Wave 1 head, honestly… thoughts?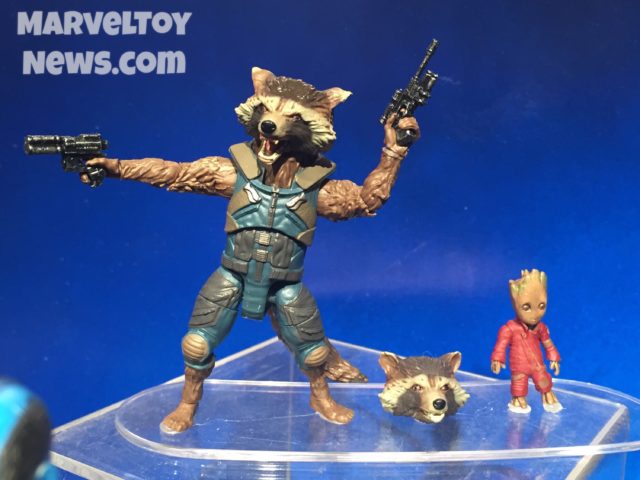 As expected, Guardians of the Galaxy 2 Rocket Raccoon and Baby Groot figures come as a two-pack. But this time, Rocket is anything but a rip-off! Not only does he come with twin pistols and the pack-in Baby Groot figure, but he's also super-articulated with ankle rockers, torso pivot and more! This will easily be the best Hasbro Rocket Raccoon action figure ever.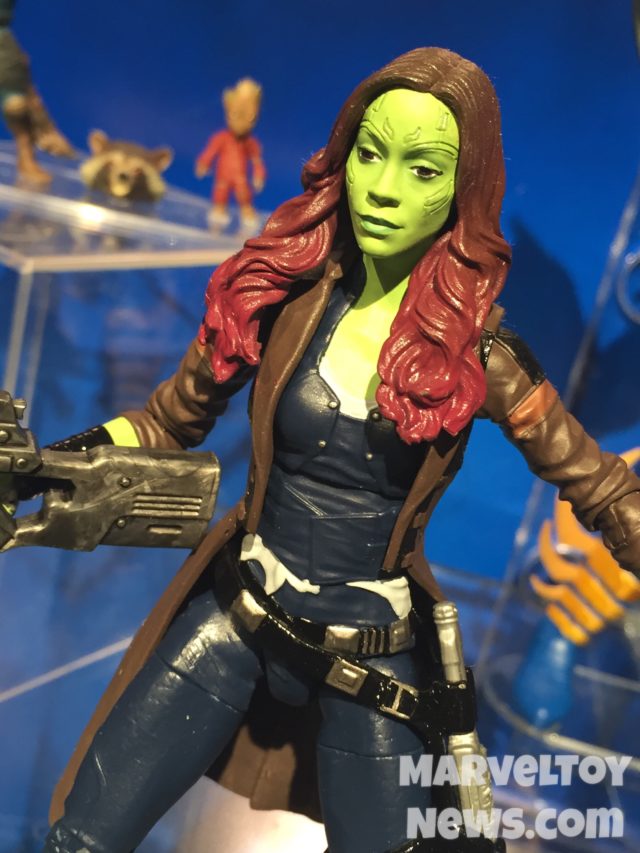 Meanwhile, there's no need to start a new #WheresGamora campaign or any ridiculousness like that–Gamora's right here, the first of three female characters in this wave!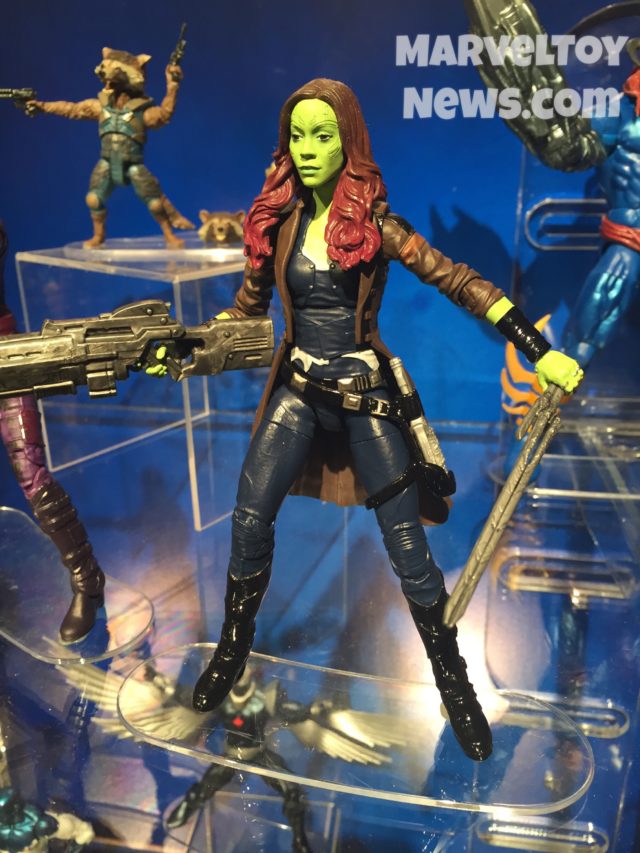 This Marvel Legends Gamora movie figure looks much improved from the previous version, and will include multiple swords and her new awesome trenchcoat. Love it!
Marvel Legends Nebula is a movie character that fans really have been demanding–and here she is! The sculpt and paint deco on Nebula look fantastic.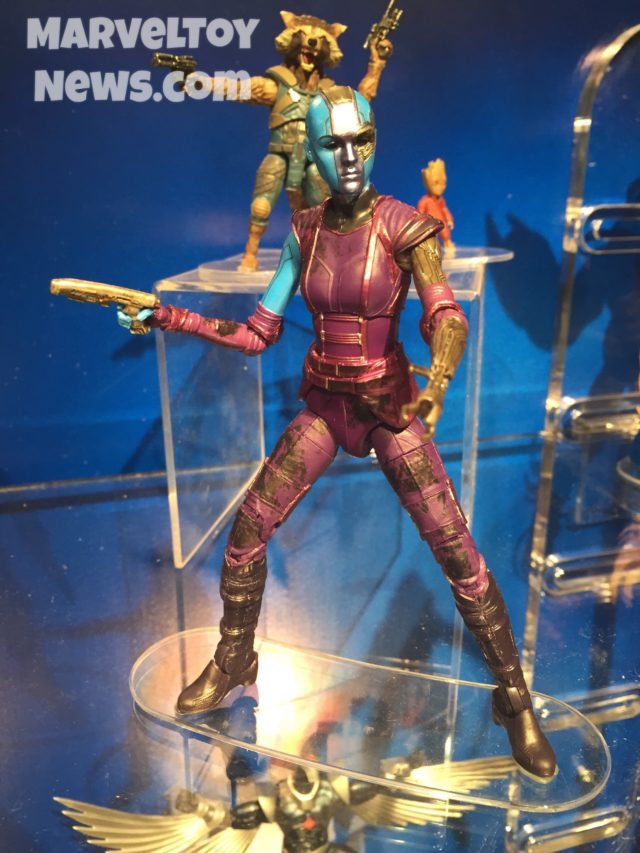 With all of the major characters except the supposed villain–Ayesha–present in these two waves of Guardians of the Galaxy Legends, things certainly look bleak for a Wave 3, don't they…?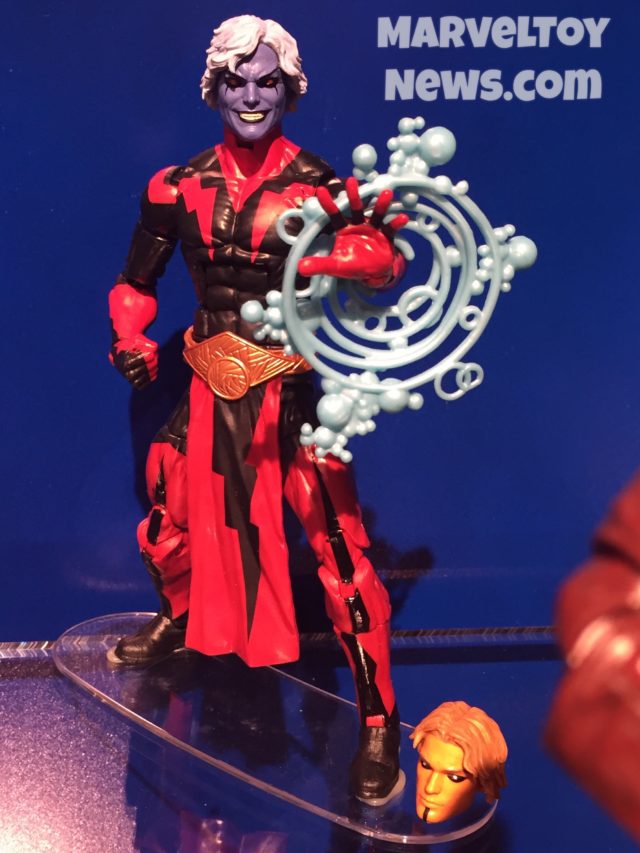 At NYCC 2016 we saw the Marvel Legends Adam Warlock figure debut–but today we found out that Adam Warlock has an interchangeable head to be transformed into a Marvel Legends Magus with! Yes, please!!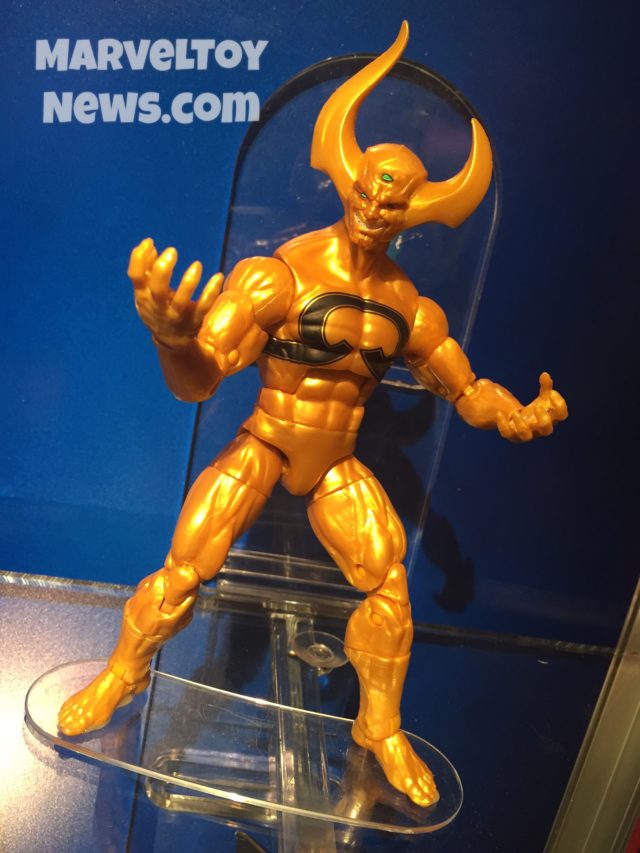 Ex Nihilo is a character that wasn't anywhere in my Top 500 wish list, but his 6″ figure does look pretty snazzy in person.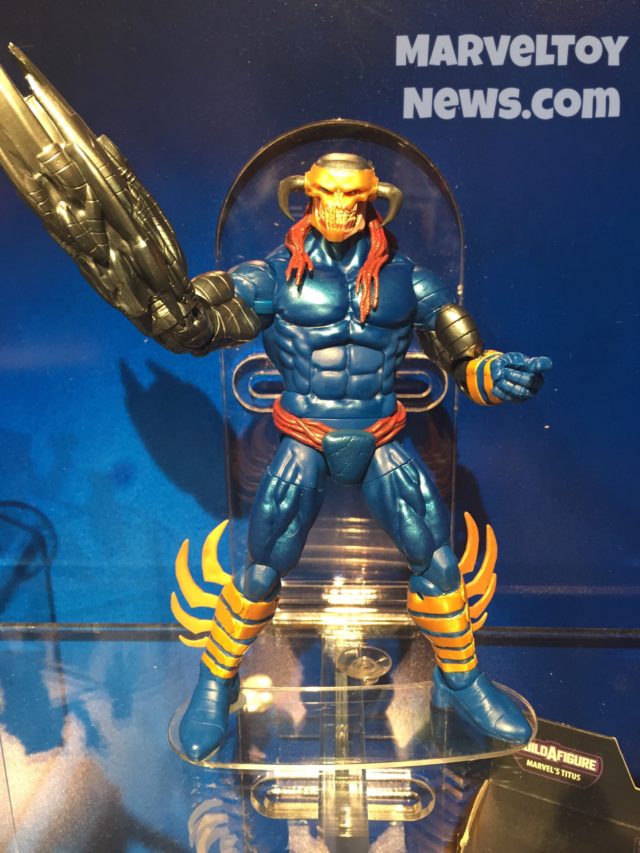 Death's Head II is a cool figure as well, though not one I imagine most collectors would pick up if not for the included Build-A-Figure part. And speaking of which…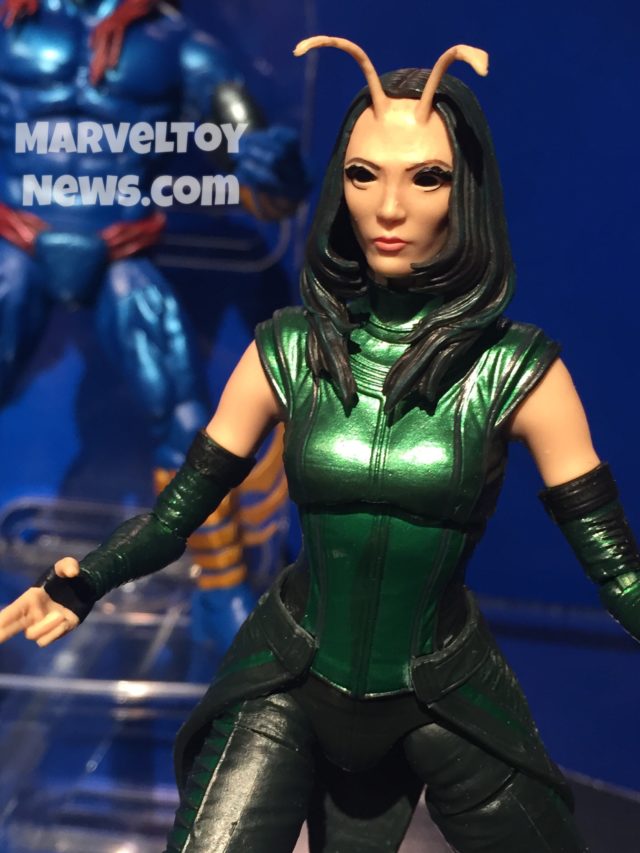 As rumored, the Build-A-Figure of this wave is in fact a Guardians of the Galaxy Vol. 2 movie Mantis BAF. So if you want to complete your movie roster team, you'll be buying Ex Nihilo and Death's Head II, like it or not!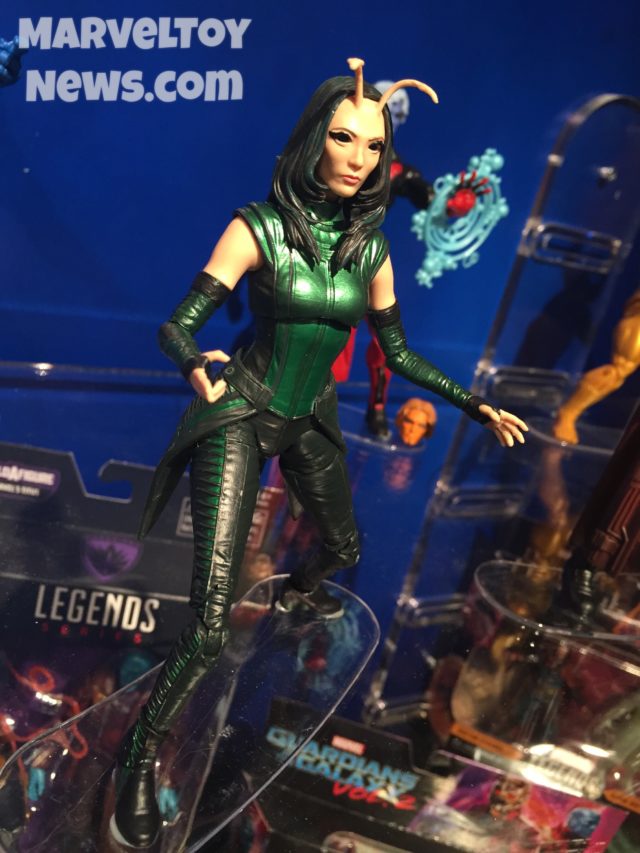 What do you think of this year's second wave of Guardians of the Galaxy Legends, Marvel collectors? Are you buying the whole wave to build Mantis, picking and choosing, or skipping this wave altogether?