Last night we got our first Marvel Legends reveal of New York Toy Fair 2016 when the Hasbro Guardians of the Galaxy Ex Nihilo figure was revealed. And today, while I'm presently on my way over to the Hasbro Brand Presentation where we'll be learning about the remainder of their spring/summer 6″ figures, we've got another surprise reveal! Coming at least a month early exclusively to Entertainment Earth, the Marvel Legends Ego the Living Planet and Star-Lord two-pack is now up for order!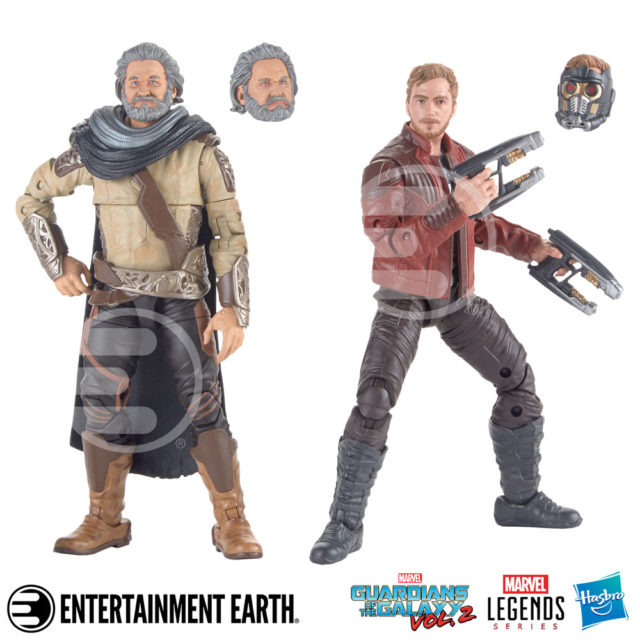 If there's one character slated for the Guardians of the Galaxy Vol. 2 movie that's been absolutely surrounded by secrecy, it's Ego the Living Planet. How can Ego (Kurt Russell) be both a planet and a humanoid with a half-human son (Peter Quill, Star-Lord)…? That's a big mystery we'll find out the answer to when GOTG 2 hits theaters in a few months time.
But in the meantime, one mystery we won't have to wonder about is whether or not we're going to get an Ego Marvel Legends figure–because now we know for absolute certain that we are!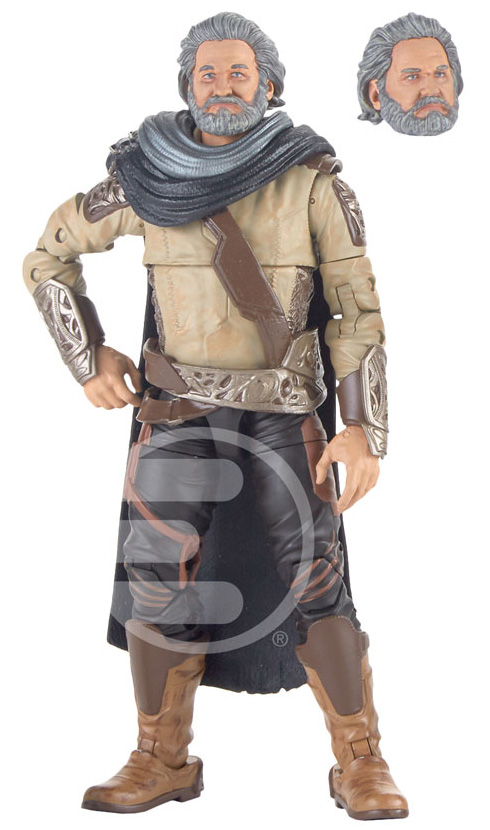 Based on the few images available of the Hasbro Ego The Living Planet figure, none of the tooling looks familiar to me at all. I think that Ego may actually be a 100% new mold, which would help explain why he's only being sold in a two-pack. (It's also possible that he needs to be in this multipack for Sony/Marvel licensing reasons, as was the case with Civil War Spider-Man last year.)
The Marvel Legends Ego 6″ figure comes with a removable cape and two interchangeable heads: a jolly head and a stern head (just like Santa!).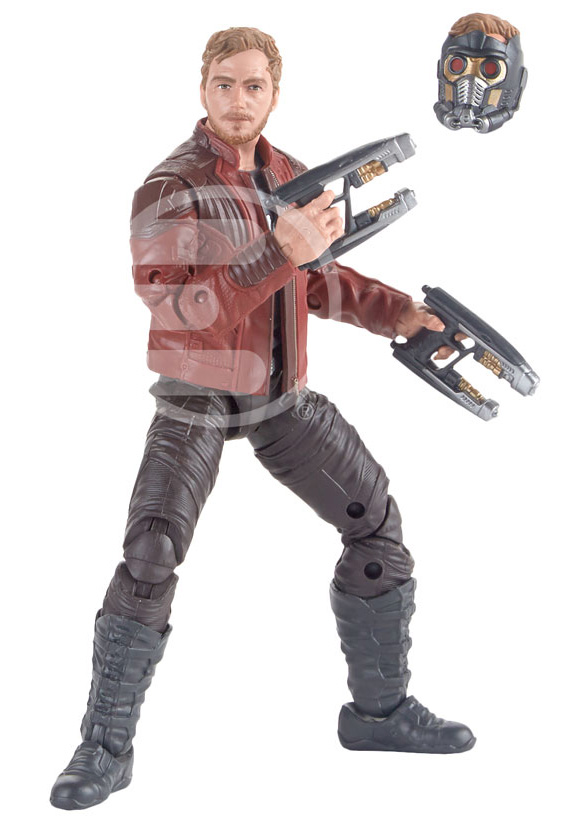 If you want Ego, though, you may want to hold off on buying the Marvel Legends Star-Lord figure that began hitting shelves earlier this month. Though I don't have that 6″ Star-Lord with me in New York, comparing this figure to the just-released one I took review photos of this week makes me fairly confident that both are the same figure with no differences.
That seems sort of weird and not the kind of thing that we usually see in the Hasbro Marvel Legends 6″ series at all, but perhaps the tooling was just so expensive for Ego that Hasbro needed a complete repack to offset the costs.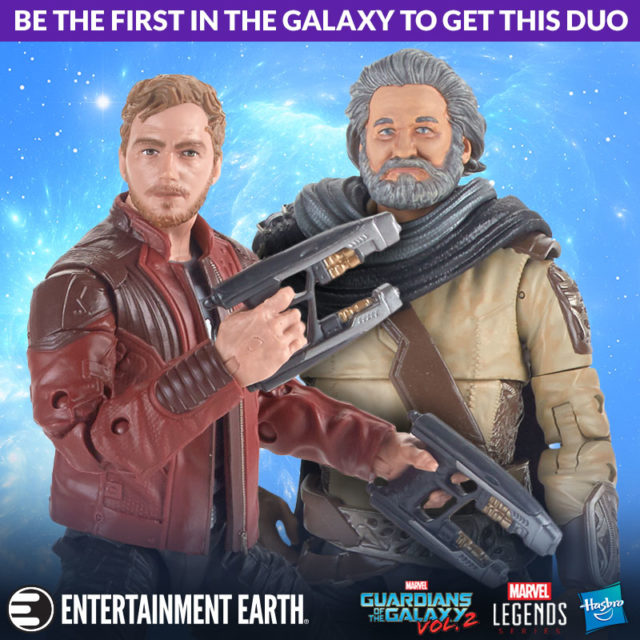 The Marvel Legends Ego & Star-Lord two-pack is now available exclusively from EE, who will have the pack in stock at least a month before any other retail store gets it. If you're the type of collector (like me!) who can't stand getting new figures after everyone else already has them, you're going to want to order the $39.99 two-pack from EE now (and return your single-packed Star-Lord figure ASAP).
What do you think of this year's Marvel Legends Guardians of the Galaxy Vol. 2 two-pack, collectors? Is this the Kurt Russell action figure your collection has been screaming out for? And for those of you who already have the new Chris Pratt Star-Lord figure, is Ego enough of an incentive to get you to buy him again?