The October 2017 Marvel Collector Corps Thor Ragnarok Box was easily the most controversial MCC Box Funko has shipped to date, so there was definitely a lot of pressure on this month's box to be a runaway hit. I'm happy to say that Funko came out swinging with the Marvel Collector Corps Hulk Box, which is clearly a terrific value and an excellent box all-around. Read on for my full review, spoilers and unboxing photos…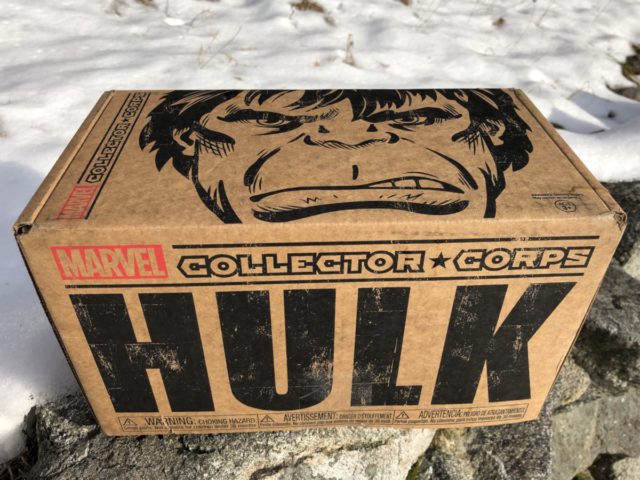 While I really dug the two POP Vinyls and the magnets in the Funko Collector Corps Thor Ragnarok Box, there were a lot of fans who complained about the playing cards, beanie hat and fidget spinner (
especially
the fidget spinner) in that box.
Many collectors said that if they didn't see a big improvement in this month's Hulk Funko box, they were cancelling their subscriptions. Thankfully, I think this box really delivers. Let's dive in…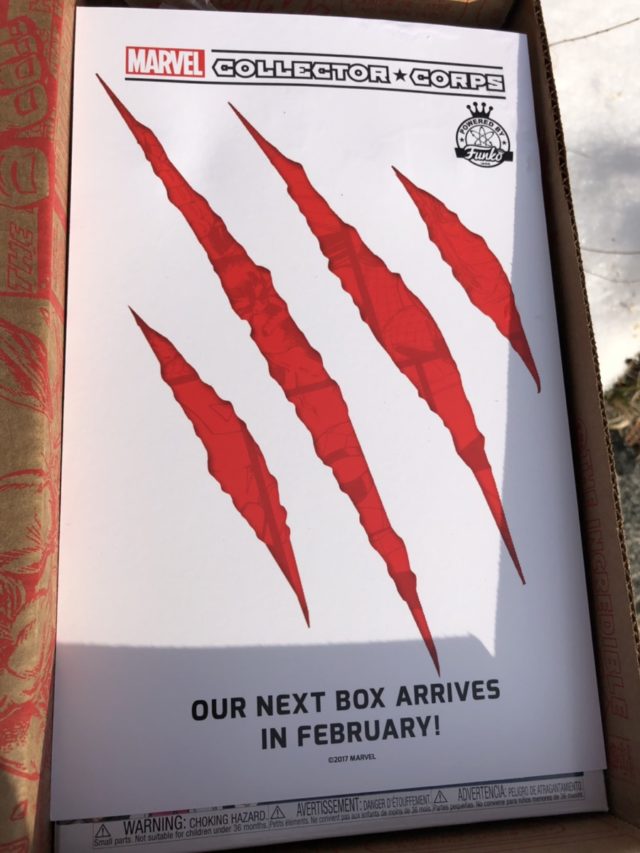 The long-running tradition of opening a Marvel Collector Corps Box to find the monthly pin and patch on the inside flap seems to be no more. Alas. Instead, inside this month's box the first thing we're greeted with is an ad for the February 2018 Collector Corps Box.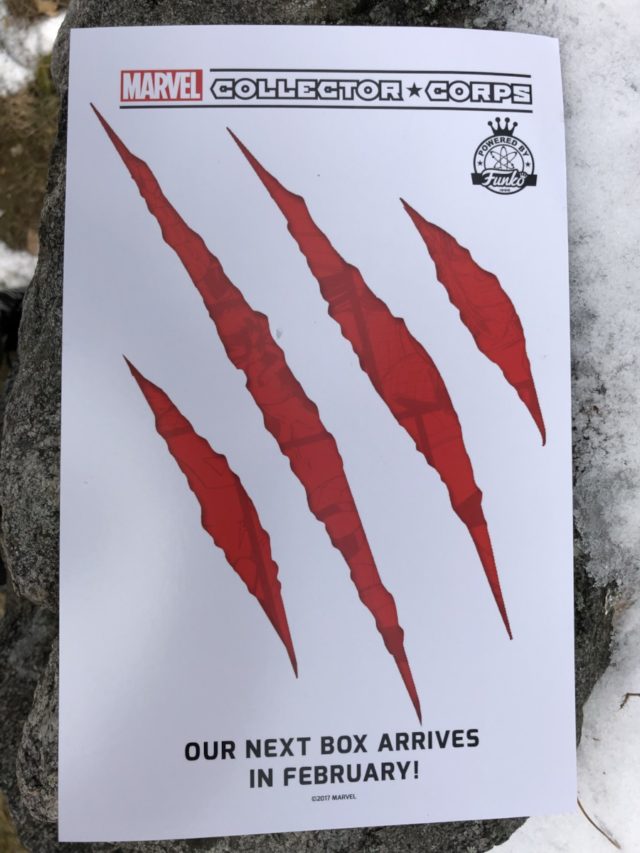 Logically, it makes sense for the February 2018 box to be a Black Panther movie box, but that's not been overtly stated on the insert card or on the MCC website (which currently shows a weird "Do Not Feed Wild Animals" image). Odd. Hopefully we'll get clarification on the next box theme soon.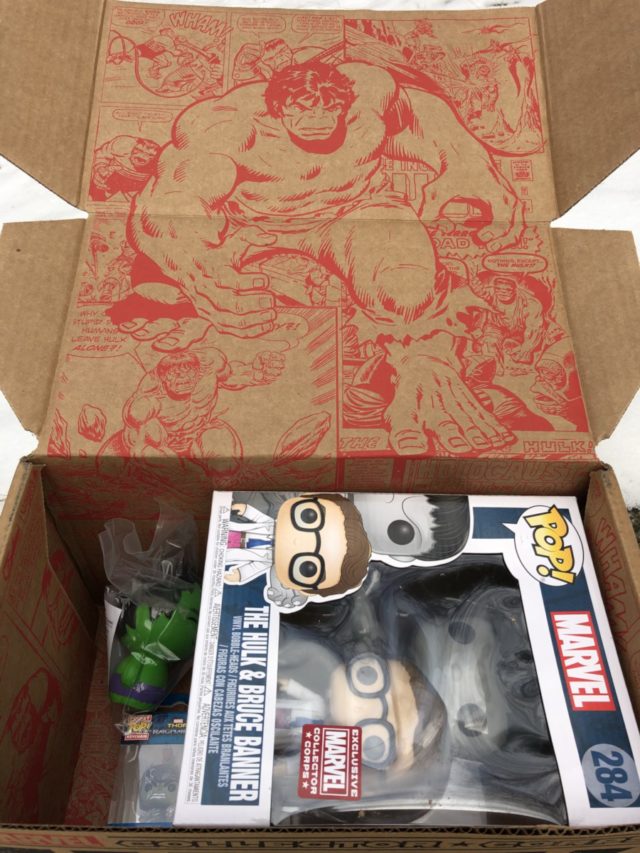 Underneath the insert, we can immediately see pretty much the whole contents of this month's box (I moved the shirt out of the way)—and it's clearly items with a total value of way more than the cost of the box.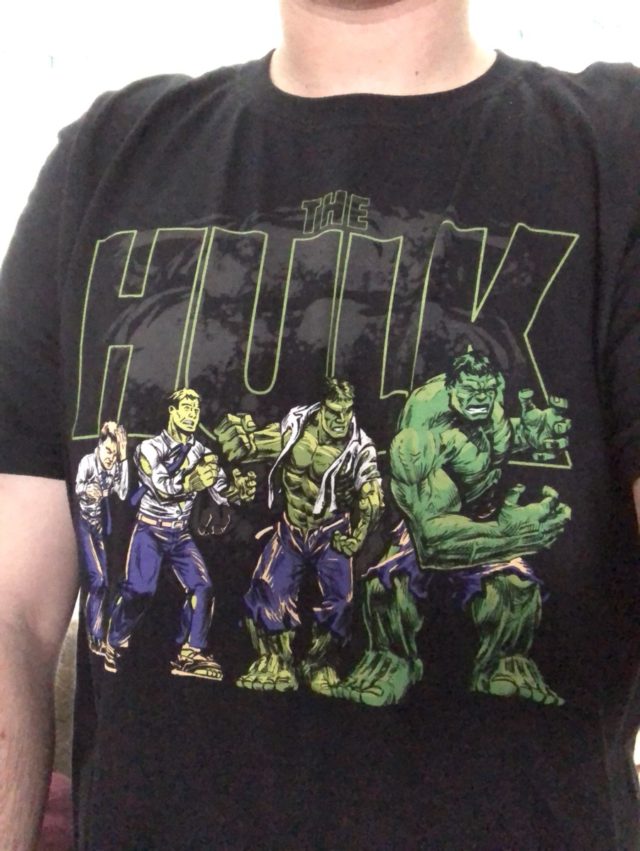 The much-loved T-Shirts return with a Banner-transforming-into-Hulk shirt that I honestly think is pretty cool. The shirt fits well and feels comfy. Score.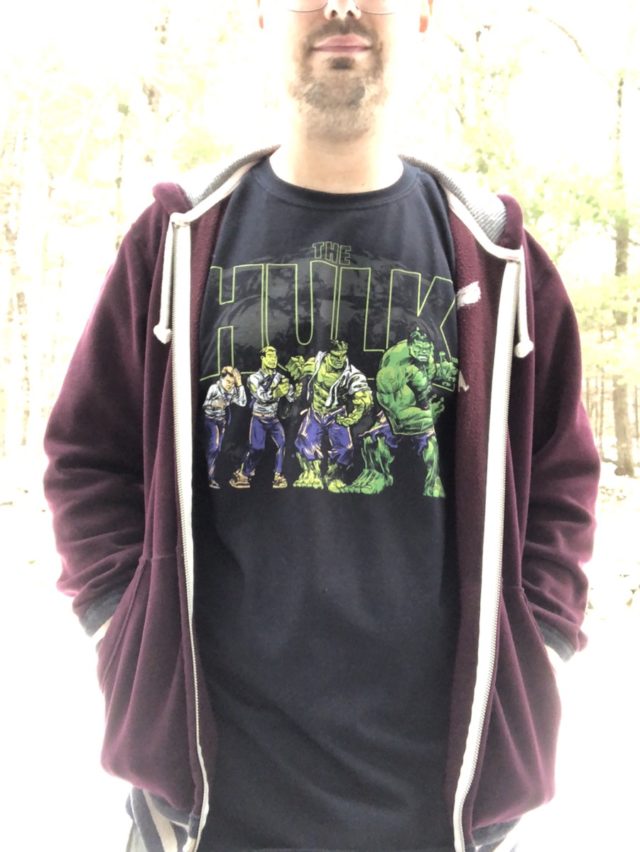 We already got a POP Tees Hulk shirt a few months back, so I don't mind a more comic book based shirt here, even if it doesn't have any Funko spin to it.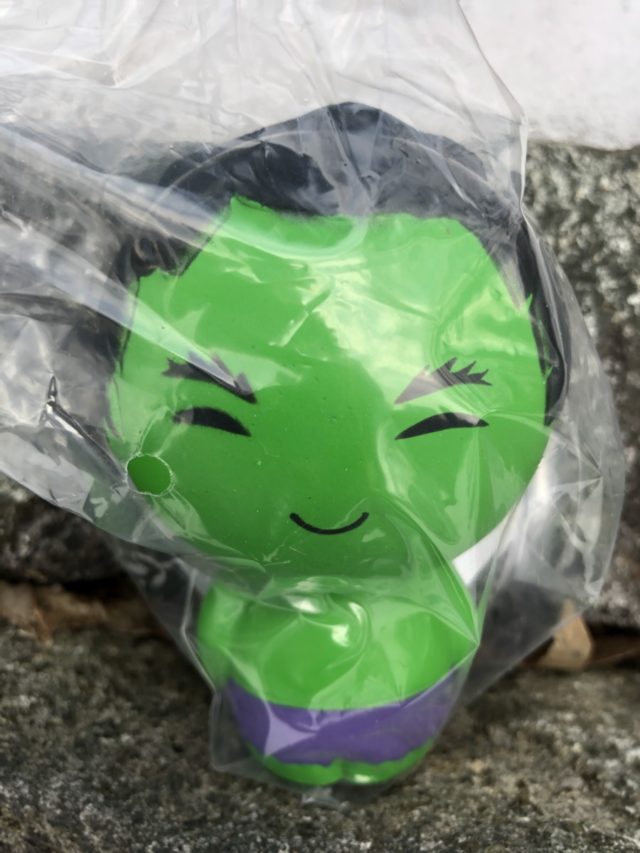 Underneath the shirt was a bagged Hulk that I initially thought was a Dorbz figure, but is actually a foam Hulk stress "ball" in the shape of the Dorbz Hulk!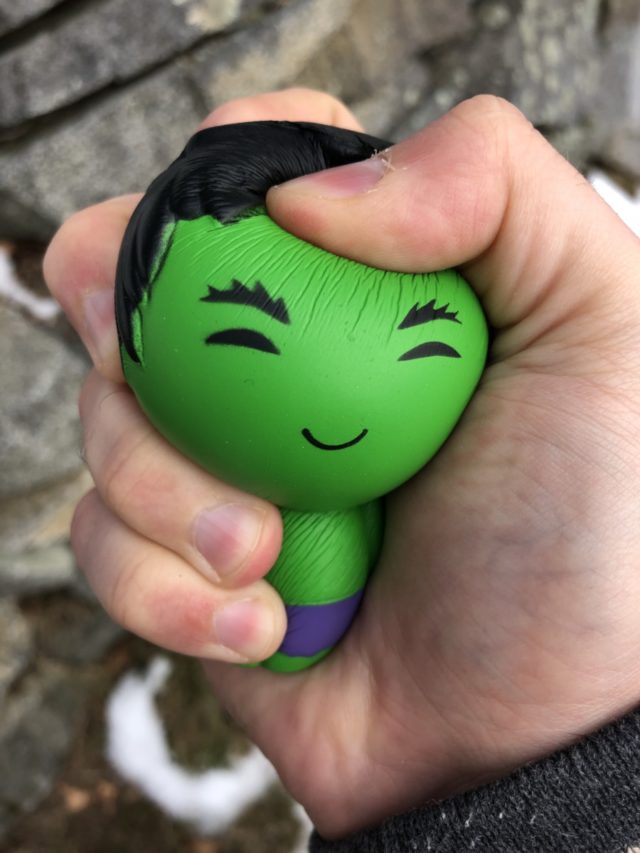 I know some people might call this "filler", but I think this is an ingenious little inclusion, given the nature of Bruce Banner's plight. I wouldn't want a stress ball with every Marvel Collector Corps Box, but this is the one time when it's creative and makes sense. Thumbs up.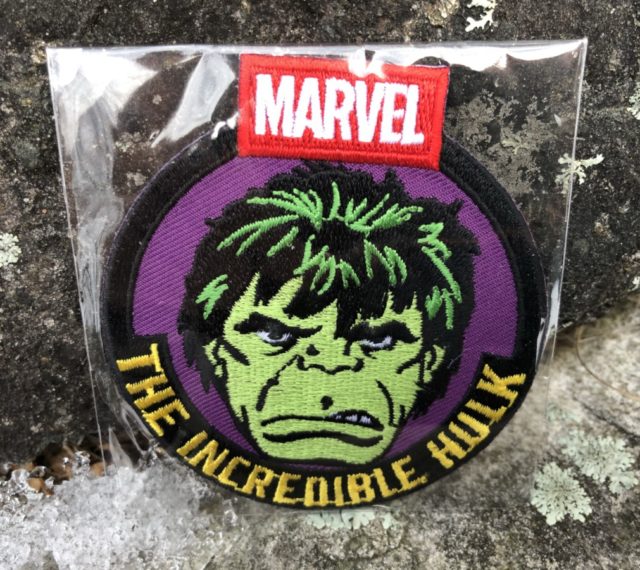 The ever-popular MCC patches return this month with a classic comic-based Hulk patch. Looks great—love it. I miss the little metal pins, but at least the patches are back, and I adore classic look of this one.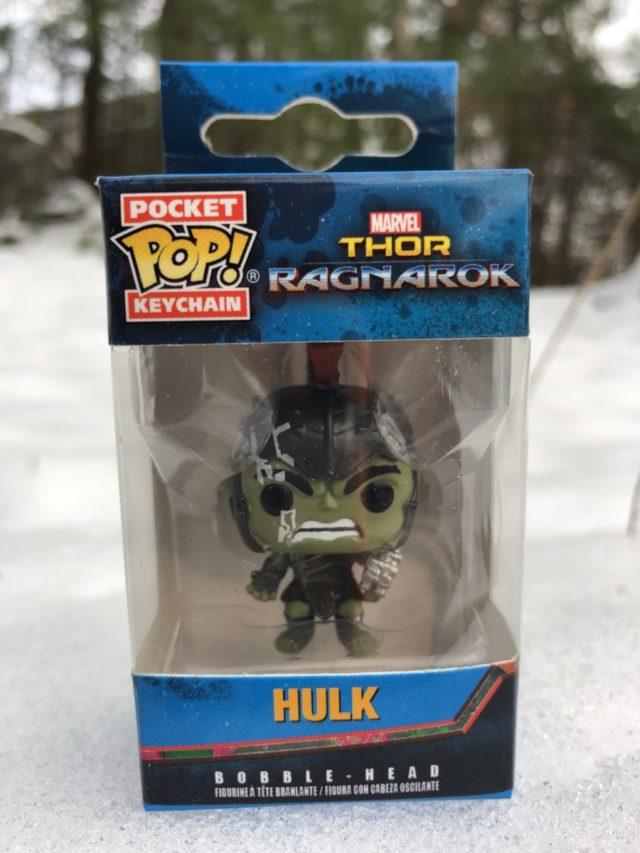 On the vinyl figure front, we've actually got three this month! First up, it's a Thor Ragnarok Pocket POP Gladiator Hulk keychain! This is really weird, as we've never had a movie-based item in a non-movie box before. I wonder if this wasn't ready in time for the October box and was meant for it…?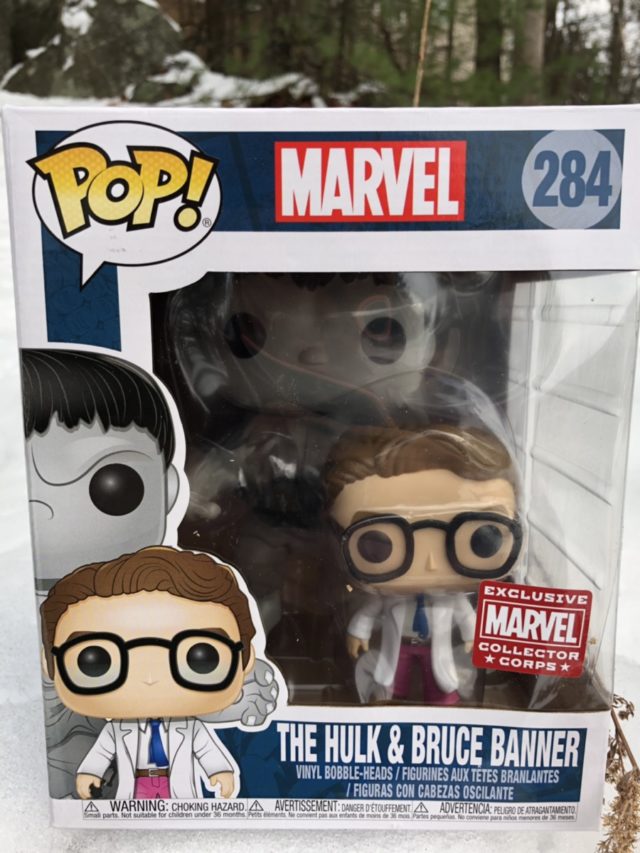 Finally, we've got the "big daddy" of this box: the First Appearance 6" Hulk and Bruce Banner two-pack!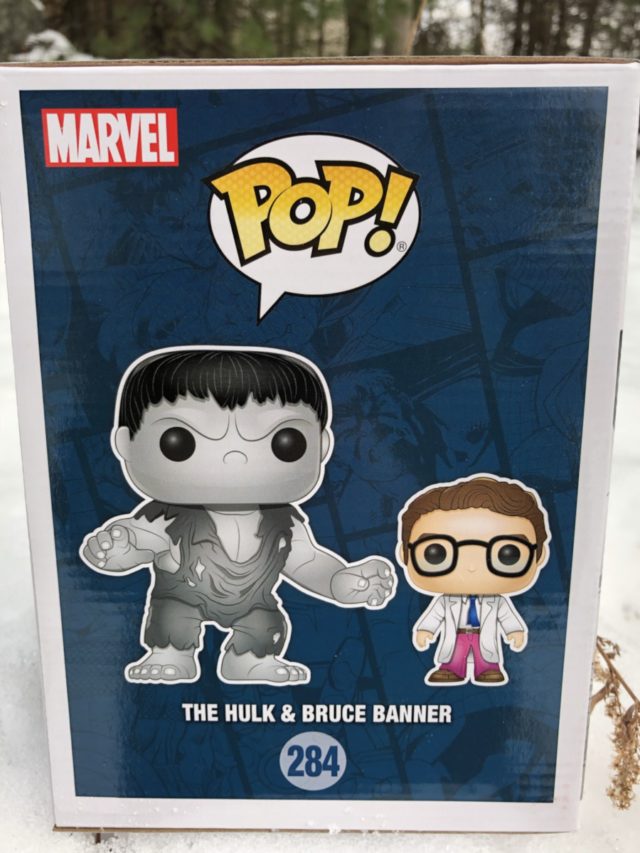 I really liked the POP Tees First Appearance Hulk shirt from the summer First Appearance Avengers Box, and getting actual POPs to match that shirt is a major treat.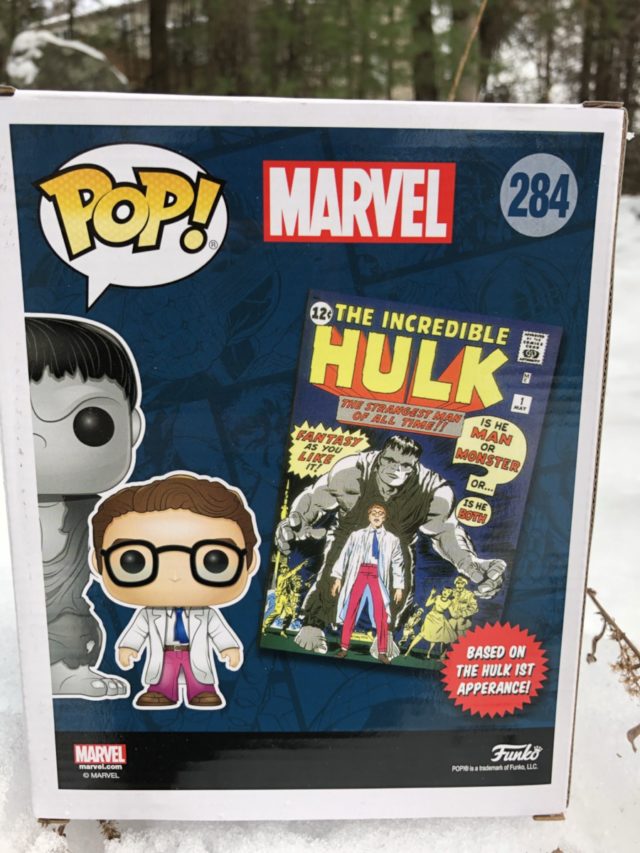 This two-pack contains a 6" POP and a regular sized POP, which usually retail for $15 and $10 respectively, so just this box set basically covers the whole cost of this month's Hulk Box. Everything else is just gravy.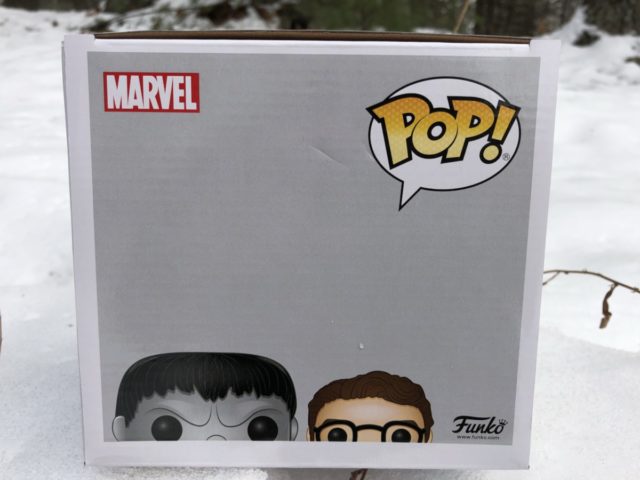 Funko mentions on the contents card that 6" Hulk is one of the most-requested POP Vinyls ever, and they're not kidding! I've heard so many requests for this over the years, and I think it's great that Funko put the Hulk 6" POP into a Marvel Collector Corps Box.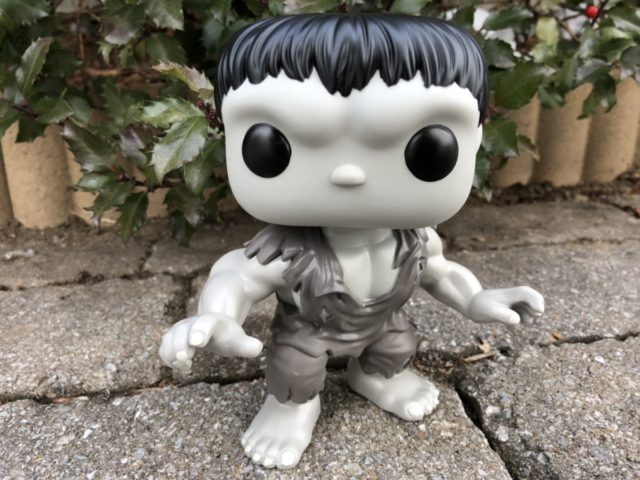 Hulk looks suitably retro, and I love it. He's heavy and stands up without a base with no problems at all. His out-of-style haircut is also this cutest. Well worth the wait.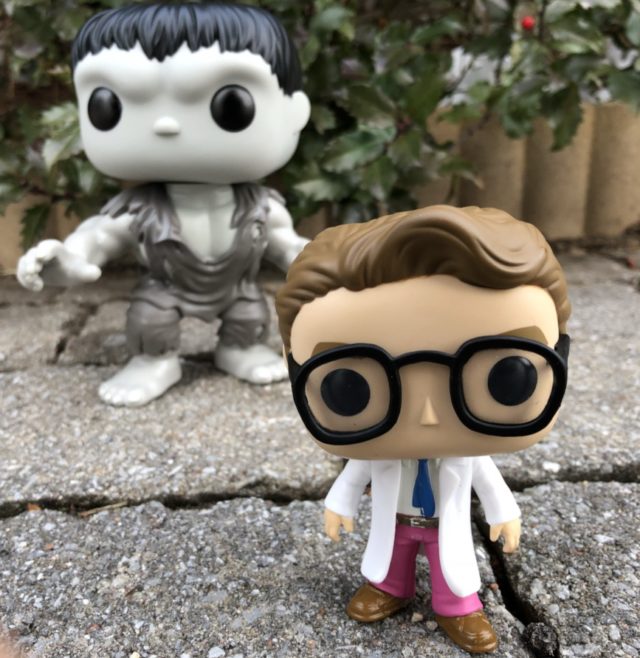 I think the Funko Bruce Banner POP Vinyl figure included in this two-pack is also flat-out awesome. I love his retro pink pants—hysterical, yet oh-so-accurate!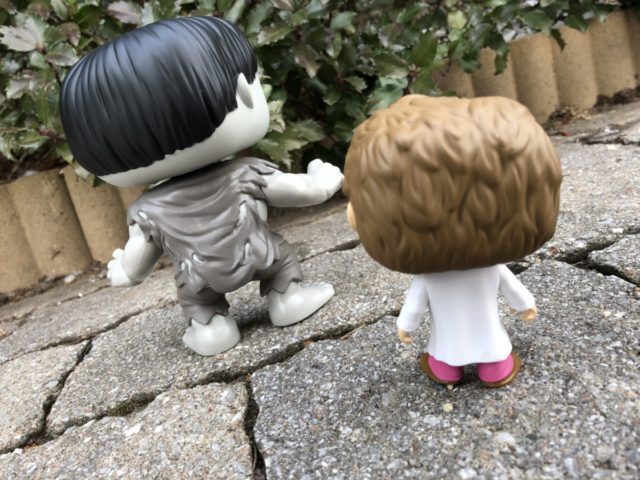 The scale between Grey Hulk and Banner adds to the coolness factor. This duo is legitimately at or near the top of the list for Best POPs ever in one Powered by Funko Subscription Box.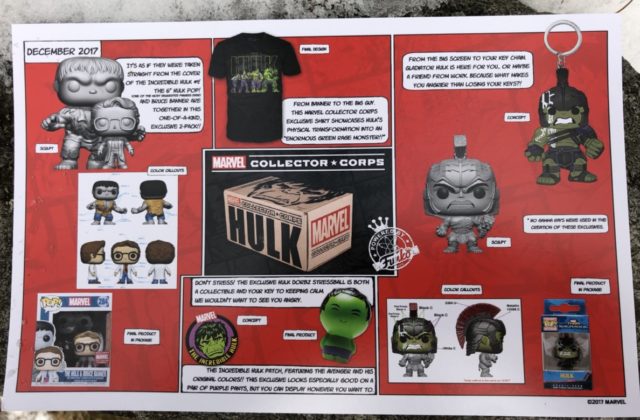 Overall: While I still miss the metal pin and comic books we got in earlier boxes, there's not a single item in the Hulk Collector Corps Box that I don't like. When you're getting  a well-designed shirt, patch, and stress ball on top of an exclusive keychain on top of an exclusive POP Vinyl character on top of one of the most requested 6" super-sized POPs ever, it's tough to complain. A wonderful assortment of quality items worth well more than the cost of the box. Well done, Funko!
GRADE: A+