As the weeks on the calendar tick down toward the last major convention of the year, more and more New York Comic Con 2017 exclusives have been revealed. And today, the King of Exclusives themselves staked their claim to the top spot at the con by announcing their own half-dozen Marvel exclusives: the NYCC 2017 Exclusive Funko POP Old Man Logan, Grandmaster, James Gunn (?!!) and more have now been revealed!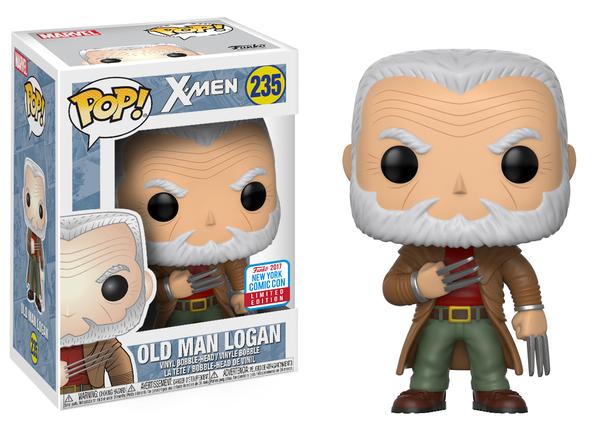 It's only been a question of when–certainly not "if"–Funko would announce their multitude of New York Comic Con 2017 Marvel exclusives, so it wasn't the slightest surprise today when Funko dropped the curtain on the six exclusives that they would be bringing to the show.
The most hype-worthy and thrilling release is beyond a doubt the comic-based Funko Old Man Logan POP Vinyl. This has been spotted in Hot Topic/Box Lunch warehouses, so we knew it was on the way to one of those stores, but it's nice to get concrete confirmation.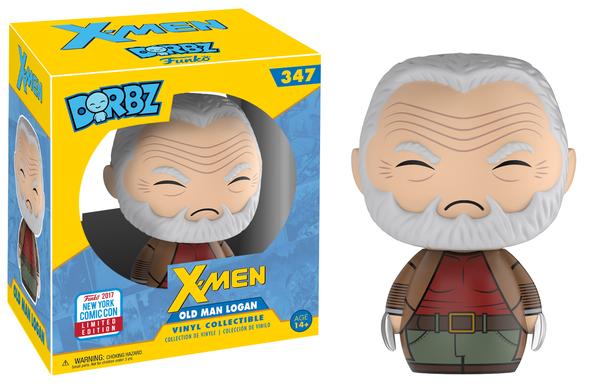 We haven't gotten many Dorbz exclusives lately, but the Old Man Logan Dorbz is a pretty major one that I think will sell strongly at the convention.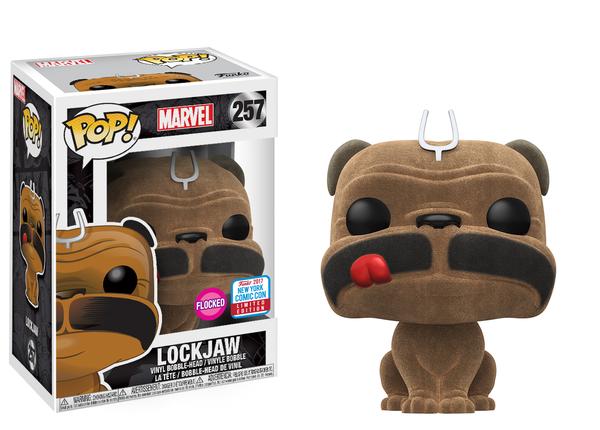 The other comic book-based POP Vinyl exclusive for New York Comic Con is a Flocked Lockjaw. The Inhumans theatrical release didn't exactly set the world ablaze, and Lockjaw is far from a household name, so I don't think it will be too tough to snag a Flocked Lockjaw POP from whatever partner retailer he's shared with.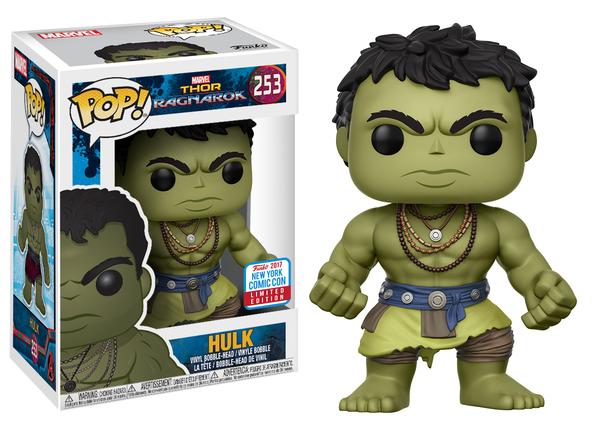 On to the MCU movie side of things, for which Funko has a pair of Thor Ragnarok exclusives–neither of which Thor himself. A post-Gladiator Casual Hulk POP in loincloth and necklaces is the first of the two. It's not a particularly exciting Hulk, which probably makes it a good choice for a limited release.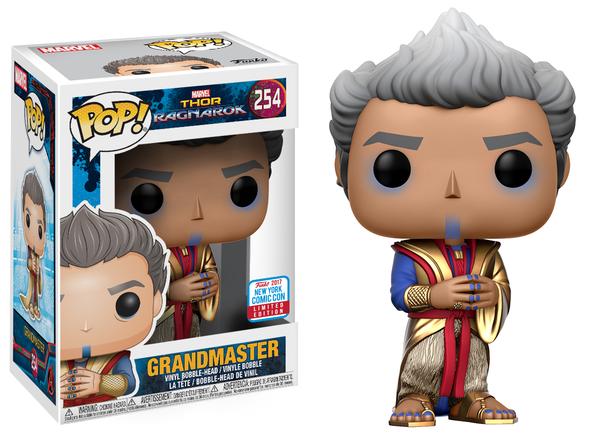 In addition, the Funko Grandmaster POP Vinyl figure revealed in a video a few months ago will finally be for sale during NYCC as well! Thankfully, he doesn't have a numbered edition size, so this unique character will be available at another major retail store as a shared exclusive.
I think Grandmaster being a NYCC release also just about confirms that a Gladiator Thor POP Vinyl will be in the October-shipping Ragnarok Collector Corps box.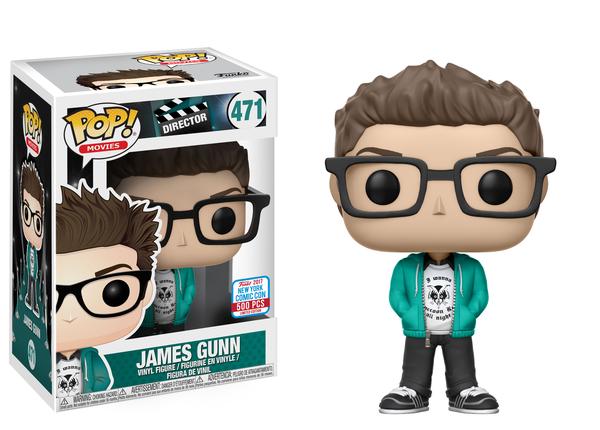 I saved the craziest of the reveals for last: Funko James Gunn.
Now, note that technically the James Gunn POP Vinyl figure isn't part of the Marvel series–he's part of the "Movies" branch. That said, it's pretty clear based off the fact that he's being revealed alongside the Marvel exclusives that James Gunn is getting this figure because of his role as director of the Guardians of the Galaxy movies.
Also, make sure to take notice of the sticker on James Gunn's box: "500 pieces". Unlike the vast majority of Funko NYCC 2017 exclusives, the James Gunn POP won't be shared with any other retailer chain and is likely to be astronomical on the aftermarket and out of the financial reach of many collectors. Alas.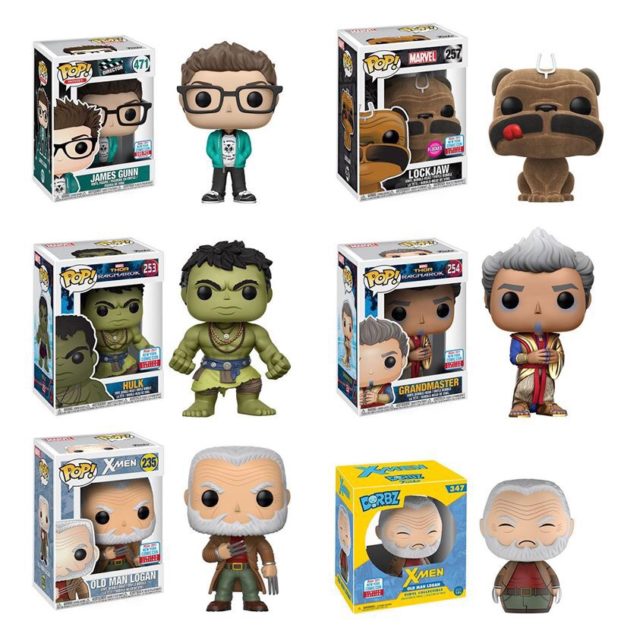 With the exception of the POP Vinyl James Gunn, all of these figures will also be available at another retailer as a "shared exclusive" during New York Comic Con 2017 next month. I'll post updates here and to the Marvel Toy News Facebook and Twitter Pages once we know where each of the exclusives is going to end up.
What do you think of this year's batch of New York Comic Con exclusive Funko POPs, Marvel collectors? Has Funko done good with significant characters like Old Man Logan and the Grandmaster as exclusives, or were you hoping for something different for the convention this year?