Diamond Select Toys has been spoiling us rotten opening up pre-orders for a multitude of new Marvel statues each month during the summer, but we're going to have to make do with just a singular new statue in the latest round of solicitations. Luckily, this is one that I think is going to be on a lot of collector's wish lists, even if it's not exactly an under-merchandised character: the resin 12″ DST Marvel Premier Collection Deadpool statue is now up for order!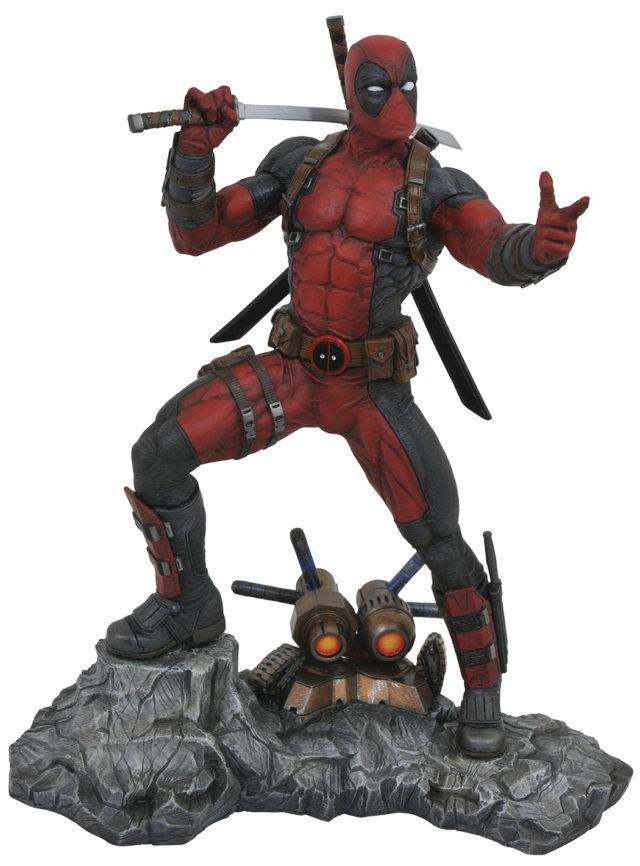 Believe it or not, there was a time when I didn't own a triple-digit number of statues. Crazy, right? But my very first statue (not mini-bust) also happened to be the very first Deadpool statue ever: the Bowen Designs Deadpool statue by Erick Sosa.
To this day that's my favorite statue of the Merc with a Mouth (though Sideshow's is awesome), but it looks like my Bowen Designs DP may have some serious competition from the latest 1/6 Deadpool statue coming from Diamond Select Toys!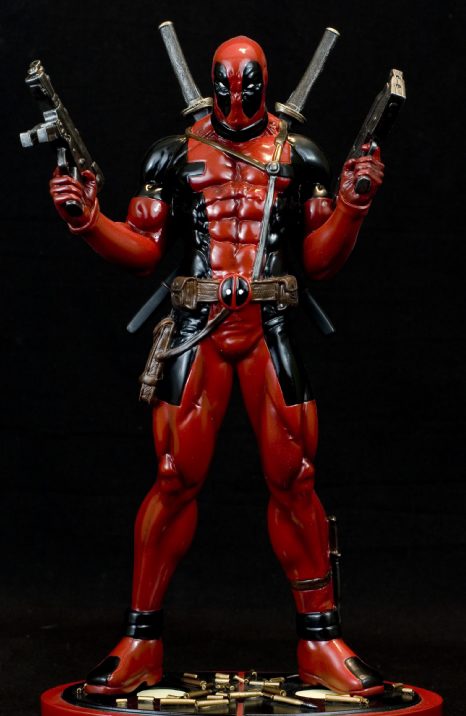 Though this DST Deadpool (sculpted by Jean St. Jean) is in a different pose, wielding different weapons, and with a different style of paint shading, looking at this Marvel Premier Collection Deadpool statue really reminds me of the original Bowen Designs version, which is a good thing.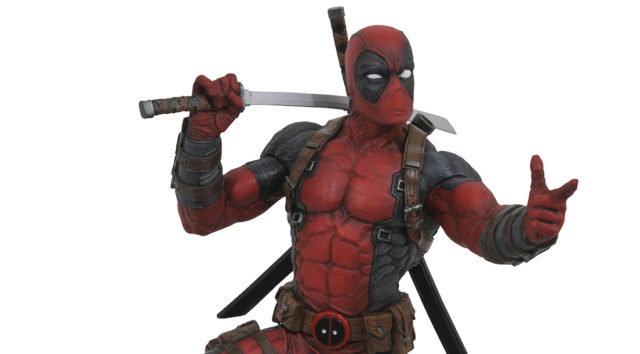 I like that this is just a figure of Deadpool being Deadpool, standing around with a comedic finger gun on one hand, and a lethal katana in the other. The trademark asymmetrical eyes are also present, but not to an over-exaggerated extent that makes them distracting.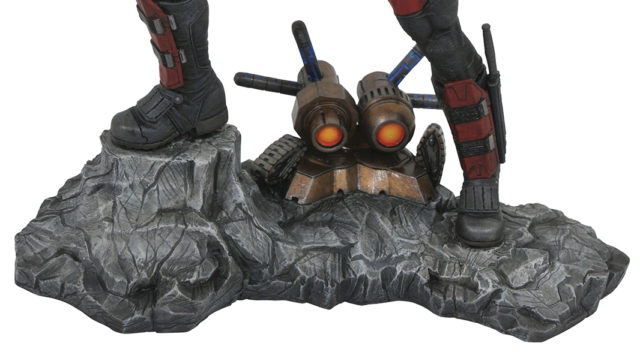 Perhaps most exciting for collectors isn't even the reveal of this piece itself, but the announcement that Marvel Premier Collection Cable and
Domino
 statues are also on the way! Cable is a perennially popular seller in statue form, and this will be the first high-end Domino statue (the Bowen mini bust doesn't count)
ever
.
I'm not entirely sure what the tech on Deadpool's rocky terrain base is supposed to be, but the base looks nice regardless and I'm glad to hear it will interlock with the bases for the Domino and Cable statues.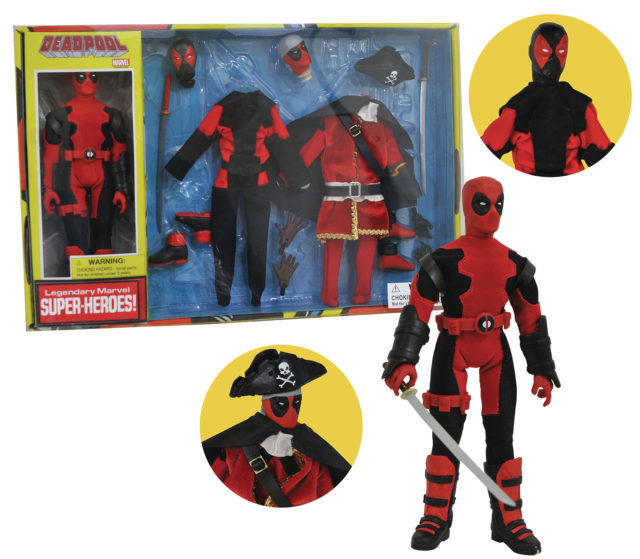 But hold your horses, Wade Wilson fans–that's not all Diamond Select Toys has in store for you in this month's batch of solicitations! A second Retro Deadpool set has been making the round at conventions throughout 2017, and it's finally going up for order this month as well!
This time out, collectors can snag a 1970s styled action figure of Deadpool in three new interchangeable outfits: Marvel NOW!, Weapon X/Inverse, and, uh… Pirate Deadpool. It's wacky, it's ridiculous… and it seems totally appropriate for the character. Thumbs up on this release, DST.
I'm not into the Retro line myself, but I know many collectors who will be thrilled to see it continuing. The set is available for pre-order now for $10 off MSRP.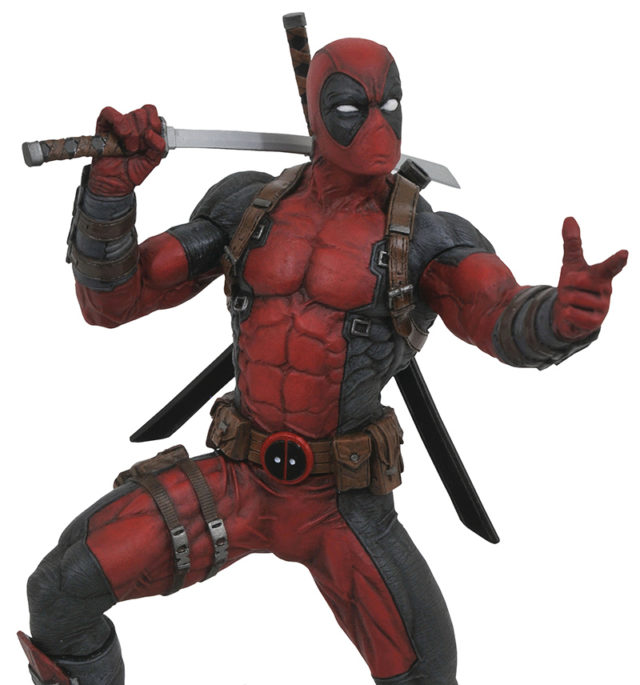 The Deadpool Marvel Premier a Collection statue is now up for order, and is scheduled to be released in March 2018. EE has the statue marked down by $15 and with free shipping, making theirs the best deal around. As usual, this resin Marvel Premier statue is limited to 3000 pieces produced.
Thoughts on the latest of a never-ending parade of Deadpool statues arriving in the marketplace, Marvel collectors? Is DST earning your dollars with their super-low price and great design on this statue, or are you all Deadpool-ed out at this point?