While the recently-revealed Planet Hulk figure is drawing most of the Marvel Select headlines, that's not the only figure in that line heading for a release next month! The long-awaited Marvel Select Netflix Daredevil figure that went up for sale over the summer (the first Netflix-based Marvel Select action figure ever) will finally be hitting stores in October, and Diamond Select Toys shared photos online of the production Daredevil figure and packaging this week!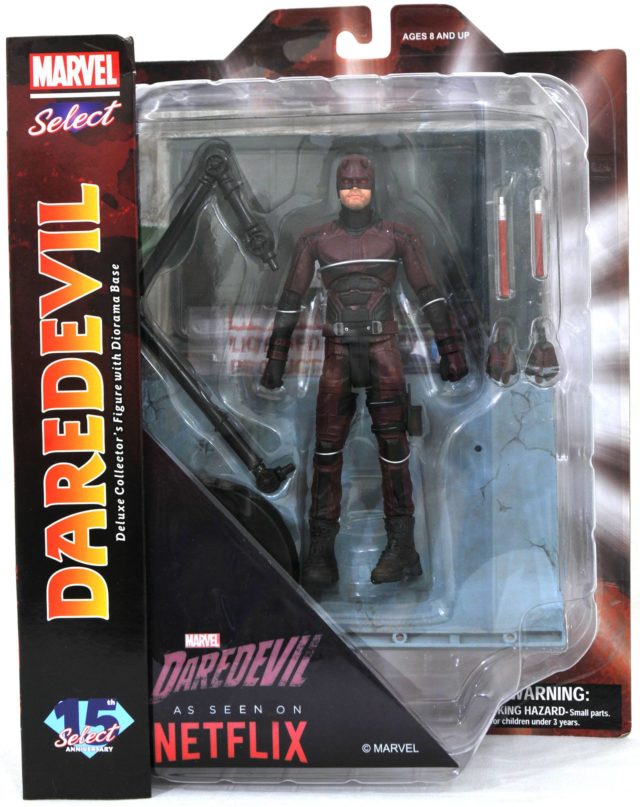 I apologize for the dearth of updates this week, but I've been under the weather and operating at quarter-speed all week long (but hey, better now than in two weeks at New York Comic Con 2017, right?).
Luckily, it hasn't been a plentiful news week for the most part, so I didn't miss much. But DST did post a gem for Netflix Marvel fans: final production photos of their live-action Daredevil 7″ figure!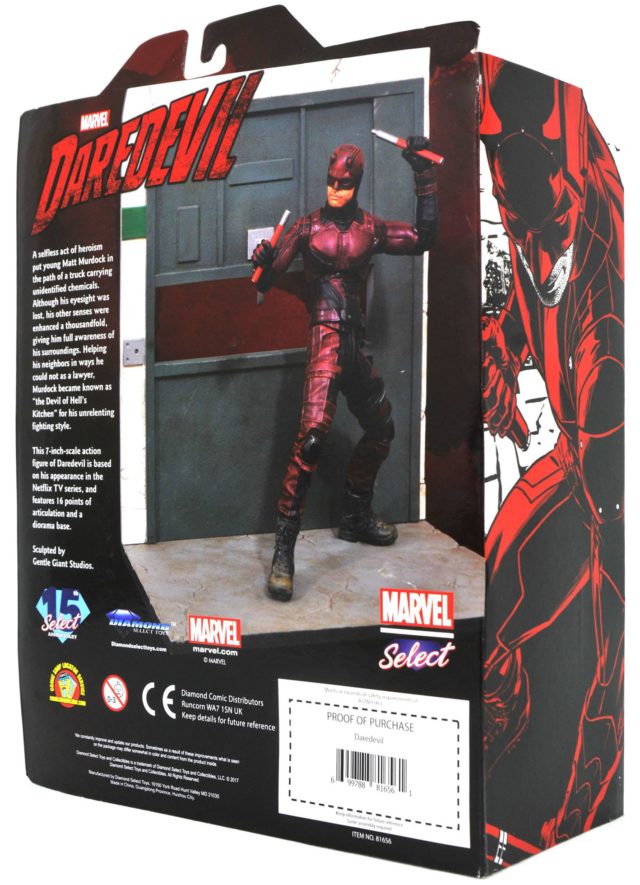 Sharp-eyed readers will notice that this figure has had this mask updated to the more recent version since the prototype was first shown last winter. As this is the only version of Netflix Daredevil that DST has planned at this time, it makes sense to include the more up-to-date version of the DD mask. Good move.
There's also a surprise accessory addition: a dynamic pole for figure posing! I wasn't expecting this inclusion, but I'm definitely glad to see it there. It'll plug into the base, as you can see the hole added to the base in the packaged photo. Along with the pole, accessories include the detailed environment display base, interchangeable hands and billy clubs.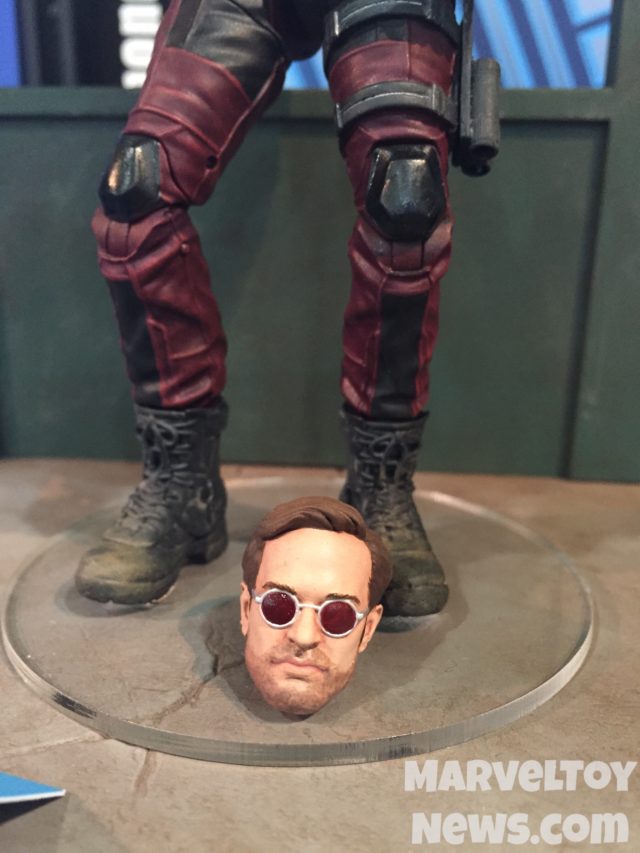 Just about the only thing that I've seen collectors complain about about this figure is something that it
doesn't
come with, as unfortunately doesn't include
the Charlie Cox Matt Murdock head that was displayed at New York Toy Fair 2017
.
The unmasked Daredevil head was never listed as being included in the solicitation information for this figure when it first went up for order, so it's not a huge shocker that the Matt Murdock head isn't here. Even so, it's a real shame–DST absolutely nailed that Charlie Cox portrait likeness from what I saw at the 2017 Toy Fair.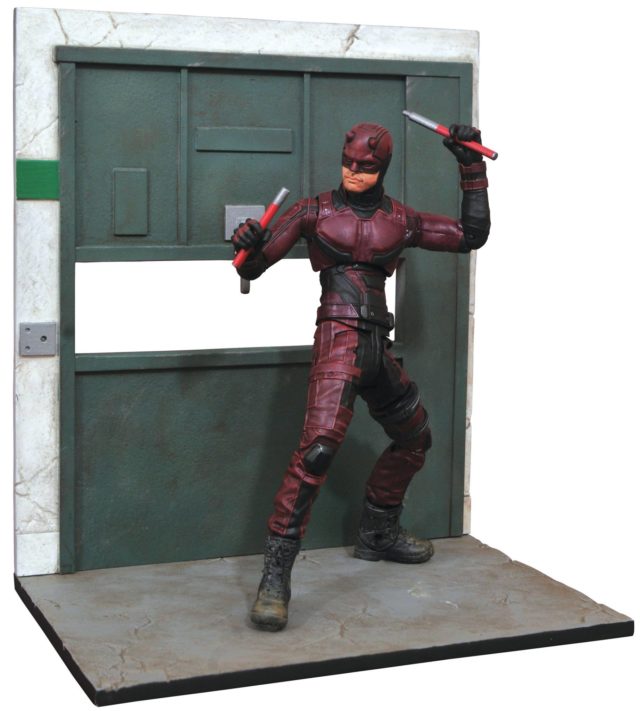 The Netflix Daredevil Select figure is still available for pre-order online, and is scheduled to be released in October 2017. Even with the Netflix Marvel Legends Daredevil figure released last month starting to appear in stores more frequently, I think DST is going to have a real hit on their hands with their version of DD.
Now that you've seen the finished product, how do you think Diamond Select Toys did, Marvel collectors? Did DST do justice by Marvel's most famous lawyer, or is there some aspect of this action figure that you're unsatisfied with?