"He who knows fear burns at the Man-Thing's touch"—and I've got plenty of fear to go around, because I've got under two weeks to fill in the gaps and complete my Marvel Legends 2017 figure reviews! So let's get right to it and take a look at the final Build-A-Figure I'll be reviewing this year. This is a rare instance where the BAF is likely to be the least-enticing character in the wave for most collectors, but that doesn't mean he's not a winner! Is the Marvel Legends Man-Thing BAF worth the 35 bucks he's selling for online?
The Right:
Let me begin by saying that I'm a huge Man-Thing fan. The Bowen Designs Man-Thing Full-Size Statue was one of the very first statues I ever owned, and I still wear my official Bowen shirt that has "I <3 My Full-Size Man-Thing" on it. (No, really—that exists and I wear it.)
Toybiz did what I've always thought was a really great Marvel Legends Man-Thing figure in their Series 8, and I've never expected or asked to see the character revisited. But now that I've seen the Hasbro Man-Thing Build-A-Figure, there's no going back…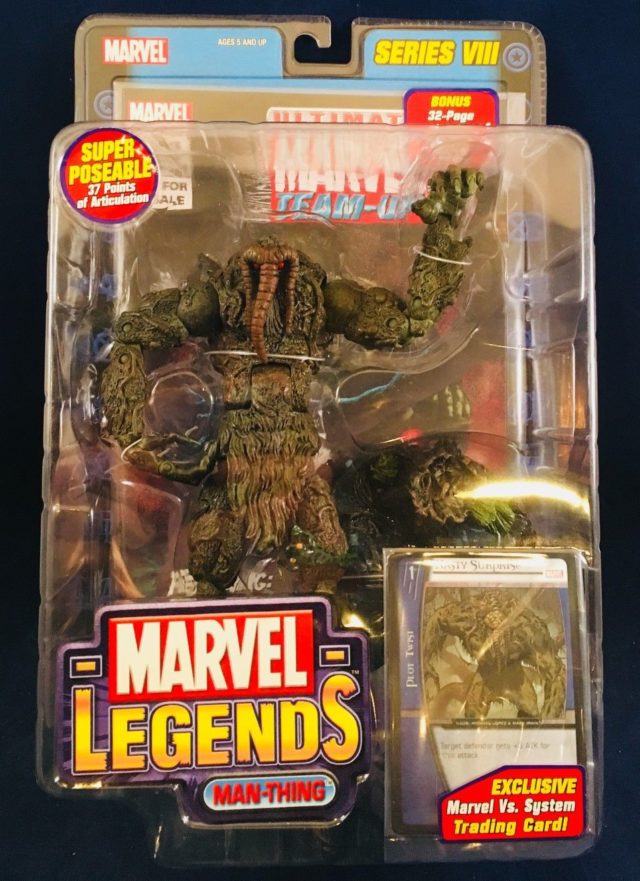 As much as I loved the Toybiz Man-Thing action figure, he was sort of, well… small. And thin. The sculpting is still top-notch even by today's standards, but I never realized just how lanky that Man-Thing was until I saw the new Hasbro version.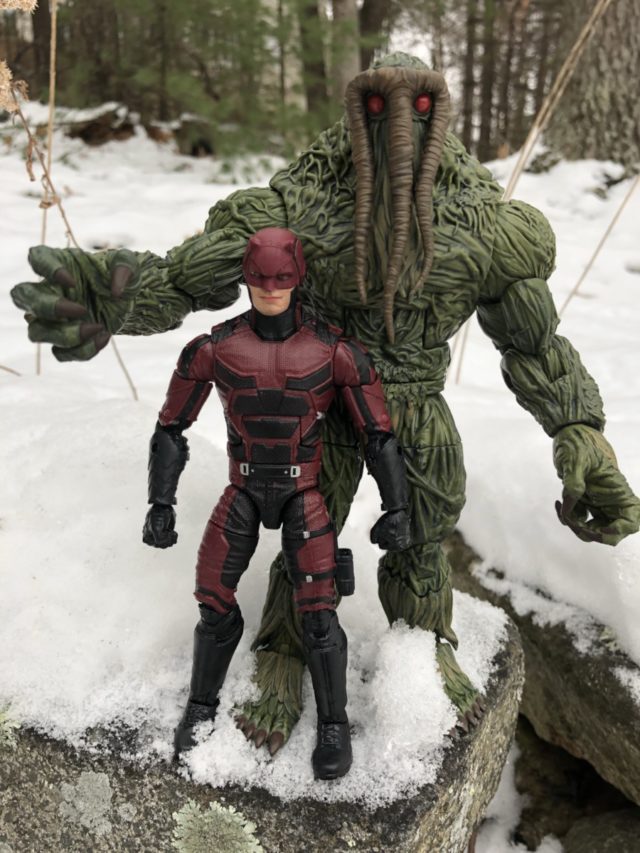 In contrast, just as he appears in the modern Marvel comics, this Man-Thing Build-A-Figure is bulky and noticeably larger than your usual ML 6" figure. Standing almost exactly 8" tall, this is the Man-Thing you want displayed with your Luke Cage Thunderbolts squad.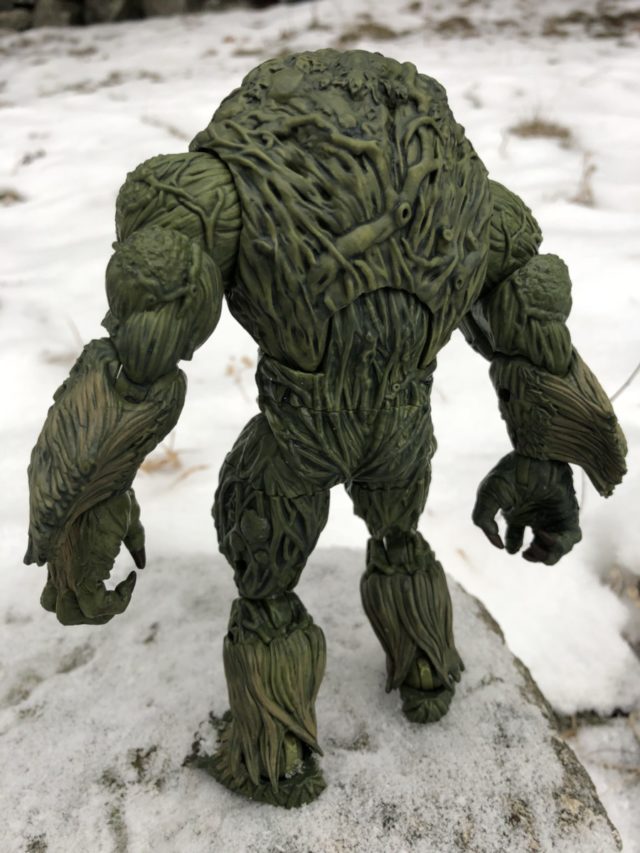 And not only is he hefty and large, but every inch of that largeness is covered in sculpting detail. The whole sculpt looks to be a plastic overlay over an underlying base body that will be used for other figures like Sasquatch, but that doesn't undercut how good the detailing is on this walking pile of swamp muck.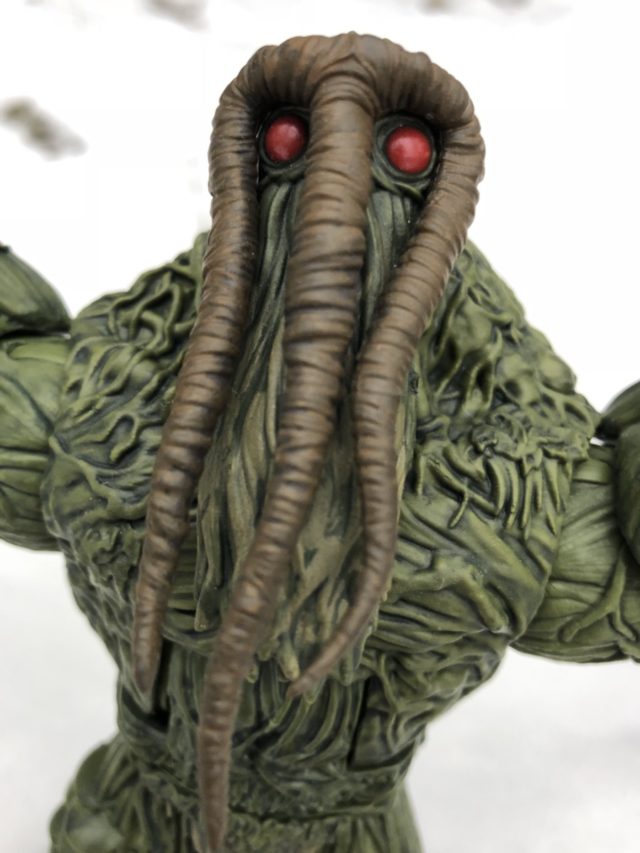 There's not a ton of paint required for a character that's completely green except for his eyes and "face", but Hasbro wisely threw on a paint wash to emphasize the sculpting. The paintwork here is simple—but in this case, less is more. The colors on this Build-A-Figure Man-Thing look dead-on.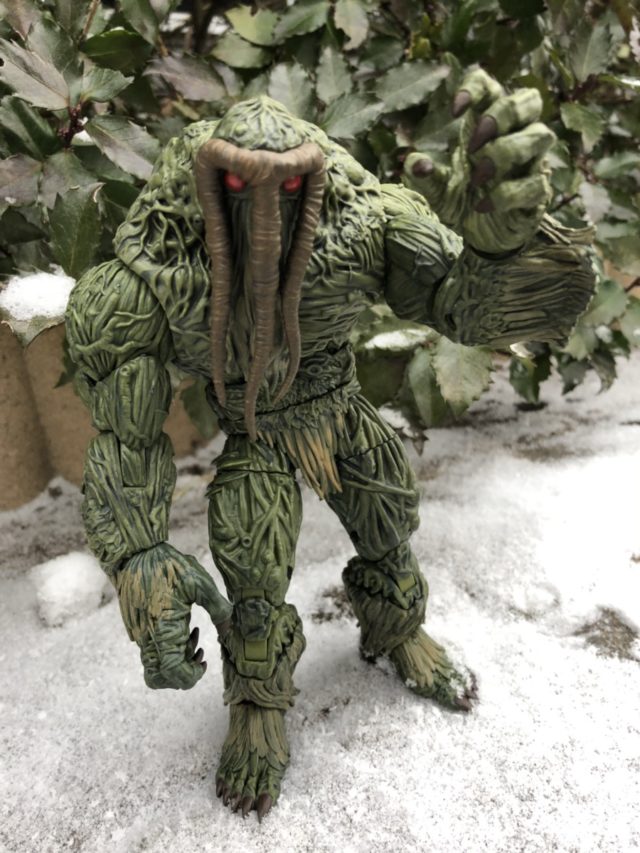 Now, let's be blunt here: the Man-Thing is not a character who needs a million points of articulation. All he really does is shamble along and sometime raise an arm. But he is a Marvel Legends figure, and that means he's got copious amounts of articulation nonetheless.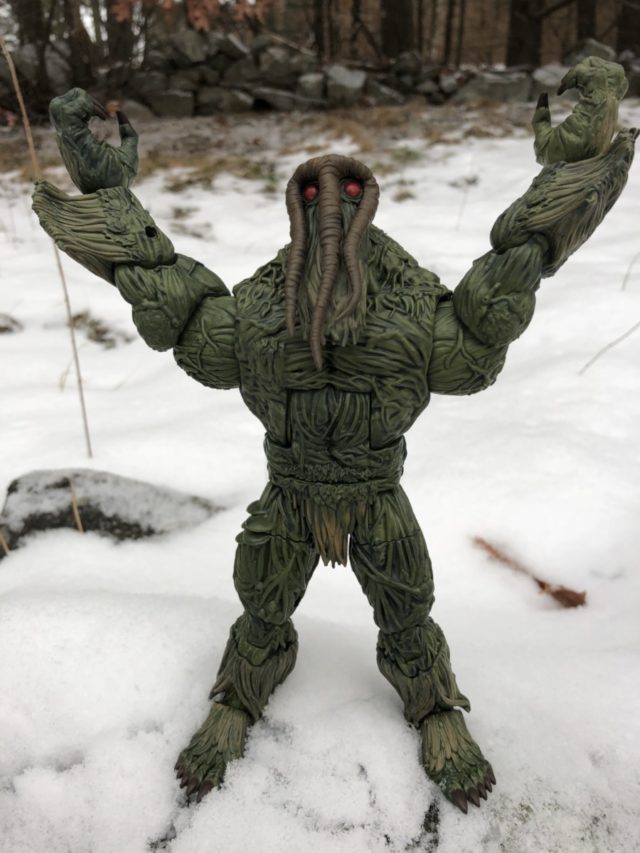 The big guy has got a ball-jointed heck and hips; swivel biceps/thighs/waist; upper torso ab crunch; double-hinge knees; hinges ankles with rockers; hinge elbows; swivel-hinge wrists and an upper torso ab crunch.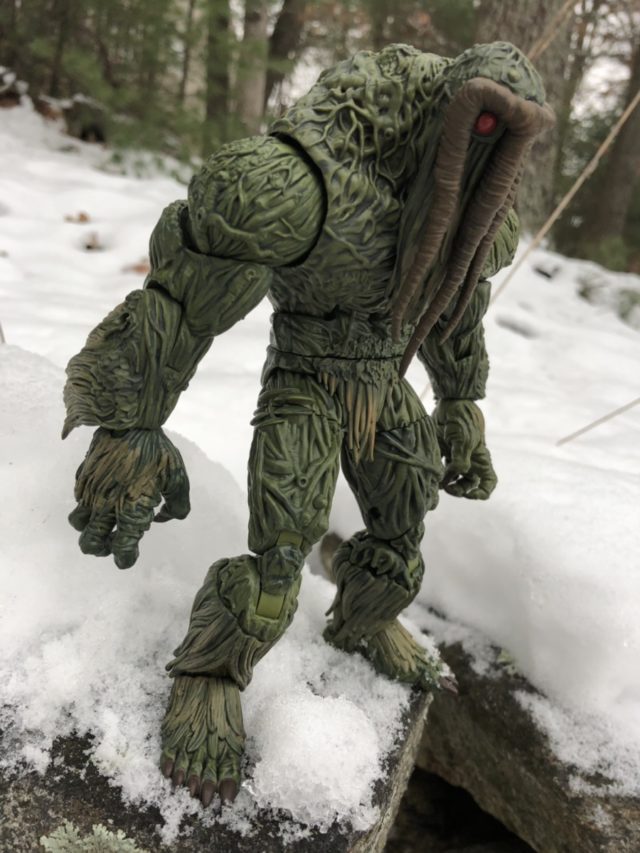 The ab crunch is crucial for achieving his hunched over look and works great, and he can achieve pretty much whatever suitably awkward clumsy swamp monster pose that your heart may desire.
The Wrong:
While the Guardian of the Nexus of All Realities isn't exactly the most popular character in the Marvel Universe, his latest figure is pretty spectacular. I really only have minor gripes with this figure, which have to do with the articulation.
While I love his puppy dog-like face (with tentacles on it), Man-Thing loses some potential expressiveness because of the neck being a simple ball-joint. With the plain old ball-joint neck, Man-Thing's Head sculpt gets in the way and he can't really look upward or side to side at all. Adding a hinge or a swivel would have added a lot more possibilities.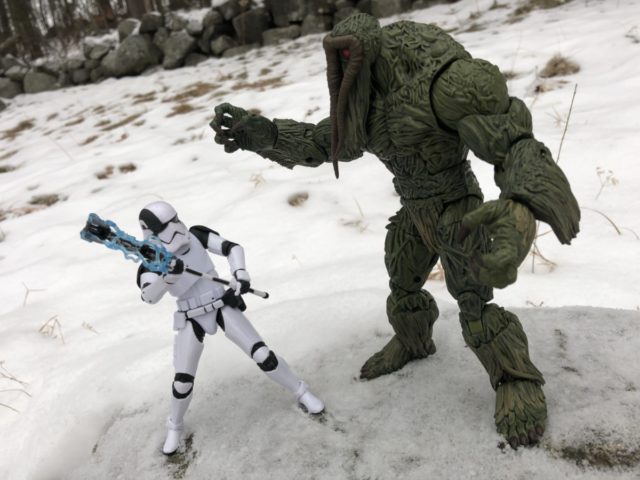 I also don't love the single-hinge elbows here, although I admit that this isn't necessarily a character who needs an extravagant articulation scheme for his arms.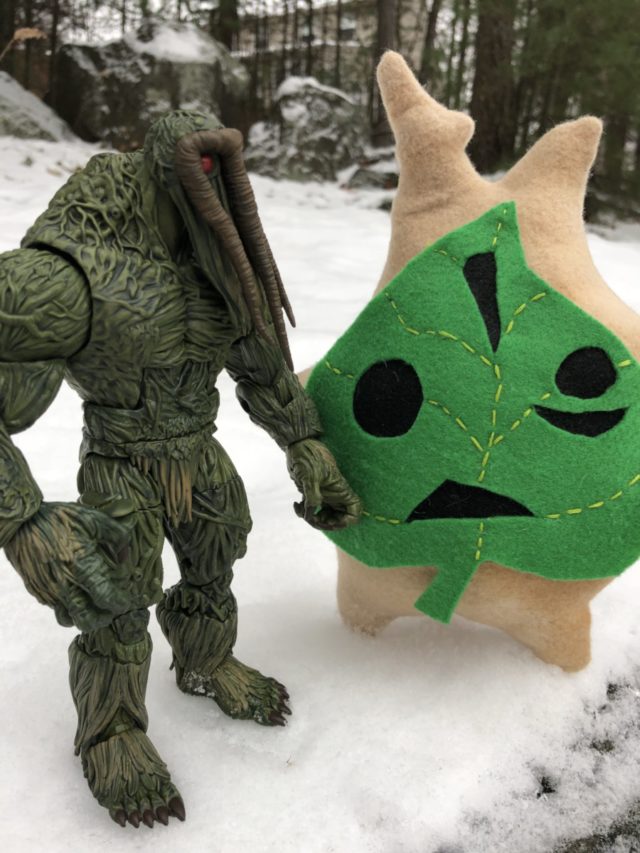 Overall: Whether or not the Toybiz Man-Thing figure needed to be updated or not at all may be up in the air, but there's no discounting that this is an excellent Marvel Legends Man-Thing figure. The BAF size suits him well, the swamp detritus sculpting is on the mark, and his sad Man-Thing eyes are just the sweetest. I wish there had been a workaround for the neck joint so his head could look up and side-to-side in a more natural way, but otherwise, there's nothing to complain about here. Excellent work.
GRADE: A