I'm pretty sure that the UPS guy hates my guts for making him walk up the steep hill to our doorstep to deliver packages to me basically every single day of his working life, so I typically pretend I'm not home to avoid him. But today was a bit different, as I knew he had my October 2015 Marvel Collector Corps Villains box, so I literally ran down to get the box myself! Wondering what's inside? Read on for the unboxing photos and spoilers, along with my review of this Funko Collector Corps box…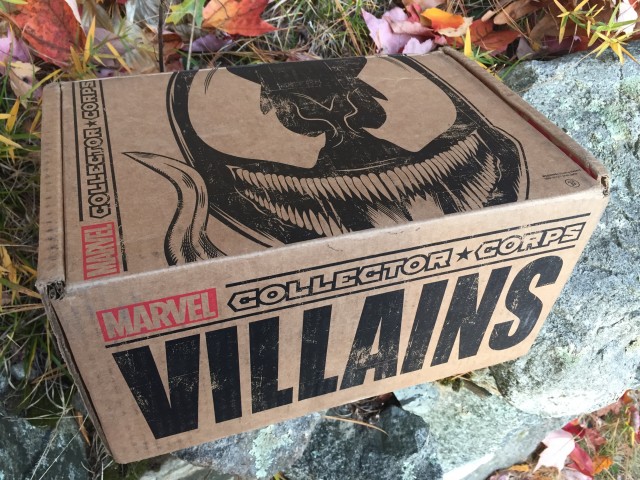 I did my best to remain spoiler-free for this month's Funko Marvel Collectors Corps Villains Box, something that I haven't accomplished with any subscription mystery box since, well… ever. And to my surprise, I actually succeeded in opening my box and being surprised today! Shocker!!
I had heard some grumbling about this box and feared the worst, but as far as I'm concerned, this box is downright killer…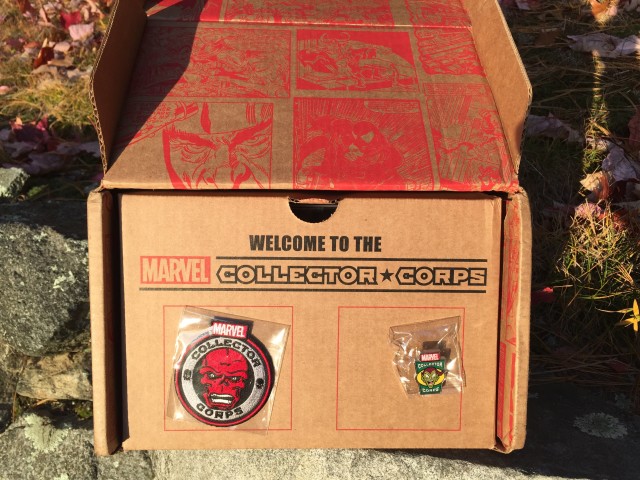 The exclusive Red Skull patch and Green Goblin pin are neat enough, but they'll be going into the box of other unloved pins/patches that I have from these boxes.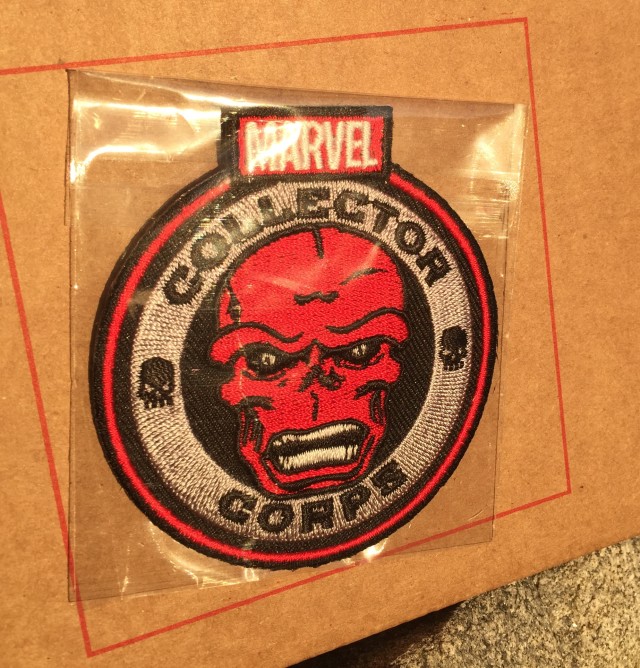 Maybe I'll cover a messenger bag in them someday or something, but for now I've got no real use for them (though that Green Goblin pin does look really snazzy).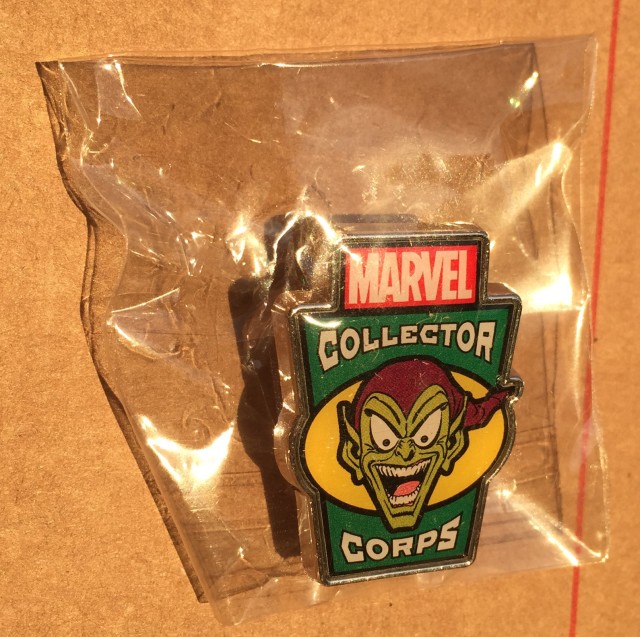 The free comic book with month is a variant cover for Invincible Iron Man #1 by Brian Michael Bendis. I spend $100+ on comics each month, so I'm also pleased when this subscription box includes a rare comic book I hadn't already bought myself.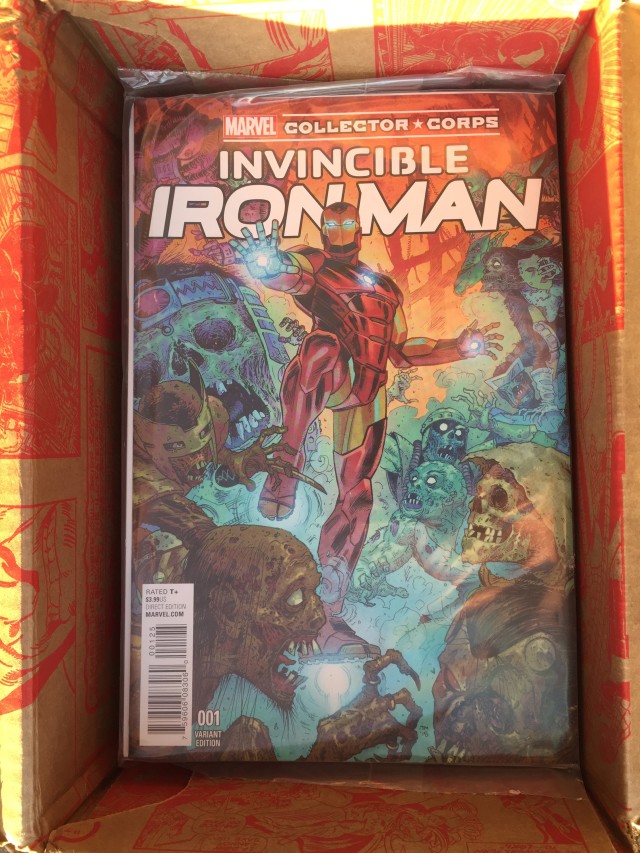 I think the exclusive cover with Iron Man vs. Villains Zombies is rather eye-grabbing, too, though I suspect the actual comic won't have any relation to this cover.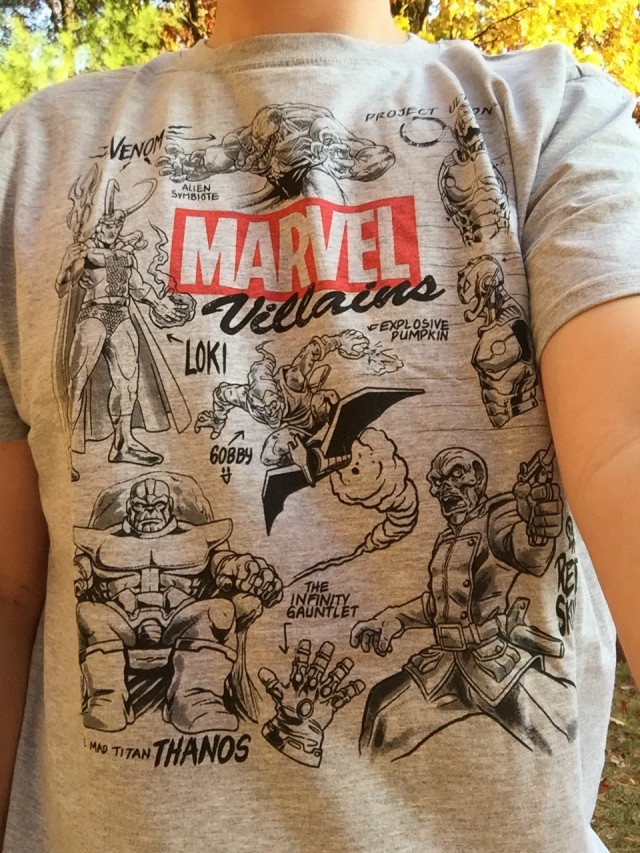 The T-Shirt is another grey shirt with limited colors on it, just like the one from the April 2015 Marvel Collector Corps Avengers box. In guess the villains on this are okay, but I'd love a more colorful shirt in green or orange or something someday soon. Grey and black is getting a little boring.
Oh, but that's right–no one buys these MCC boxes for the shirts, pins, patches or comics anyway–it's all about the exclusive vinyls! And this month's batch is outstanding, in my opinion!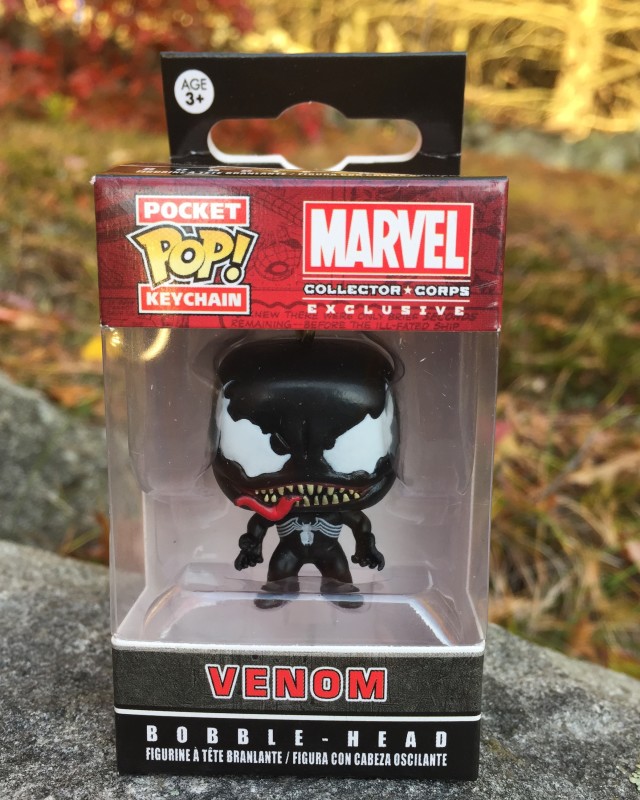 First up, there's a mini Pocket POP Venom keychain. I was curious how Venom would be included with this box, seeing as he's been the main character in the promotional materials for it but has already had a major POP! Vinyl released.
I thought we might get a Dorbz Venom instead, but I think this mini Venom vinyl figure is cute in its own right and a good alternative to rehashing a regular Venom POP Vinyls figure. Especially since it left the Dorbz slot free for…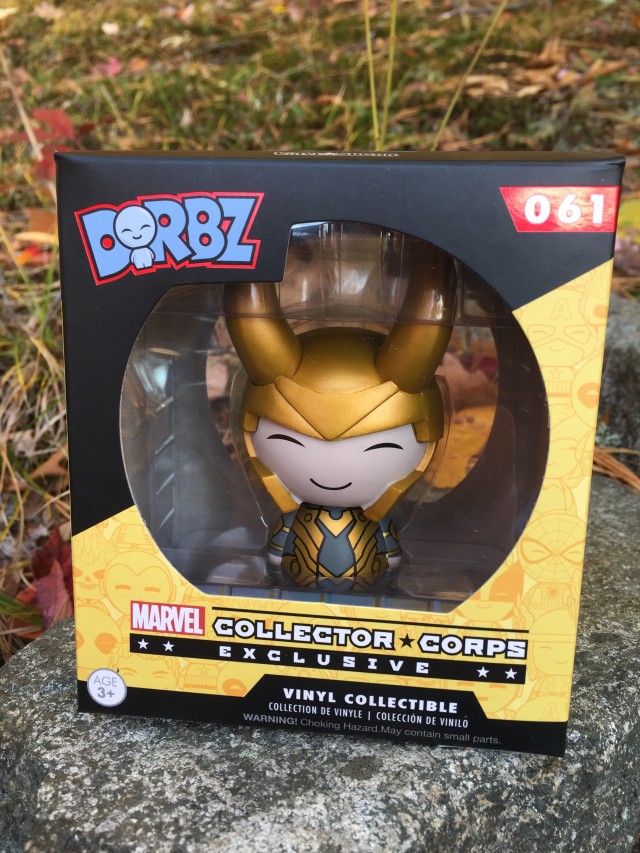 DORBZ LOKI!!! *heart*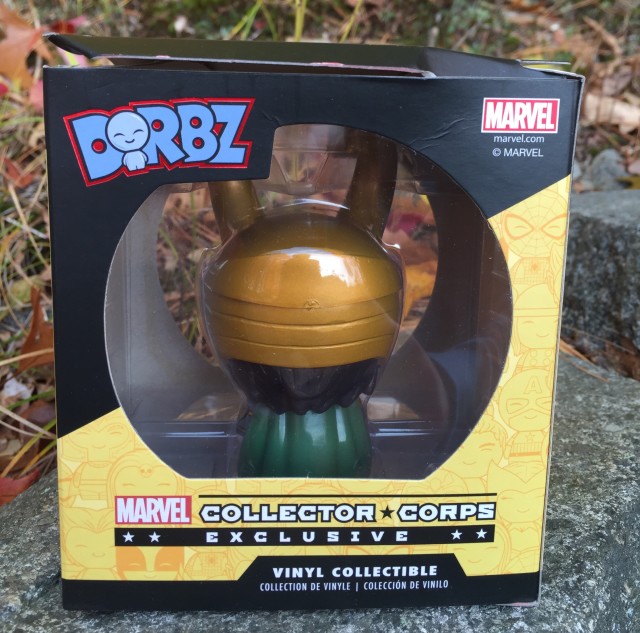 I love me some Loki, and the thought had honestly not crossed my mind we might get a Loki Dorbz with this box. With his gold helmet and green cape, this exclusive Dorbz looks fantastic.
And as cute as that smile is, I suspect Loki is plotting something diabolical!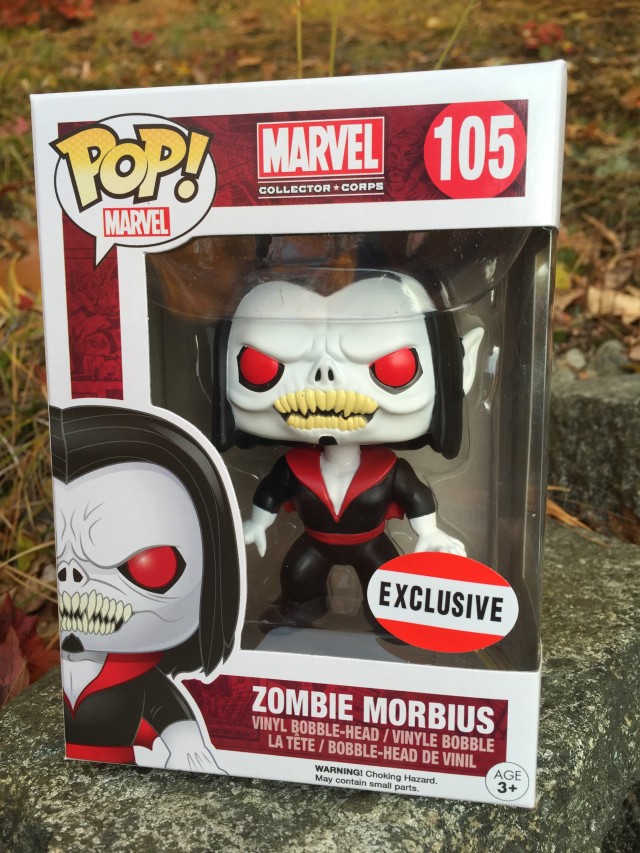 Finally, we come to the main attraction of the Villains Collector Corps October box: the exclusive Funko POP! Vinyl Morbius figure! To spice things up a bit, every box contained one of two types of Morbius: regular or Zombie Morbius (with extra teeth!).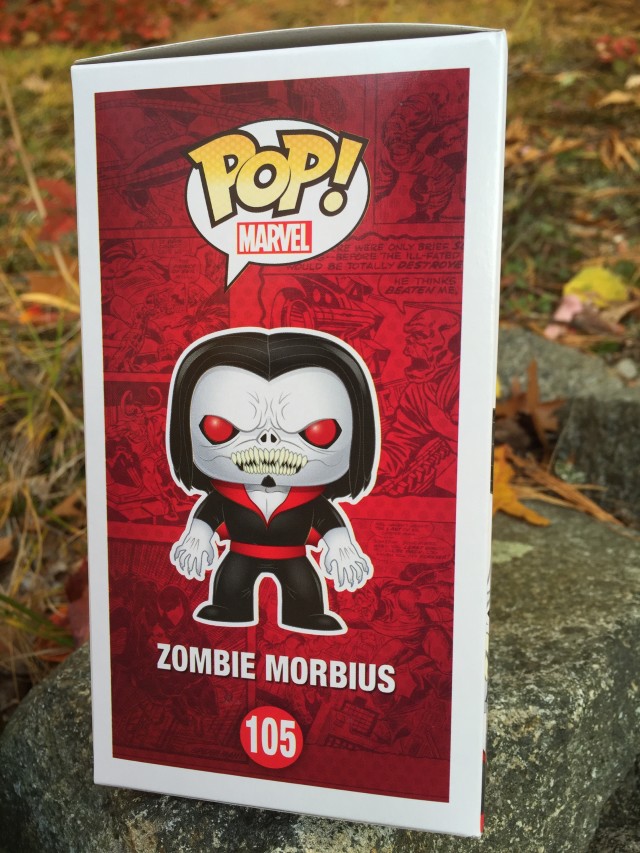 I'm usually not one for zombies, but a zombie vampire is pretty novel–and this Zombie Morbius POP Vinyls figure isn't gross–so I'm actually really happy I pulled this version (though I'll be buying the regular Morbius online as well).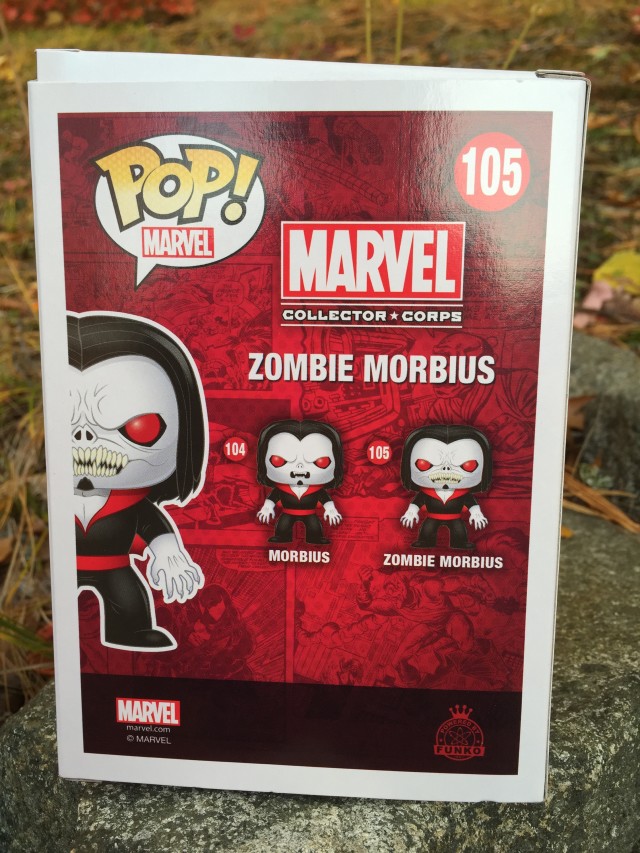 Overall, I am totally satisfied with this month's Funko Marvel Collectors Corps Villains box. I know some folks who aren't big Marvel fans may be unhappy with Morbius, but he's one of Spidey's most classic villains and a fine exclusive release.
I'm also the type of collector who was willing to fight the insane mob to get at the Funko booth at New York Comic-Con a few weeks back just to buy exclusive Dorbz, so I imagine that I'm the ideal target for that Loki Dorbz exclusive as well. Either way, I loved it and this box. Thumbs way up!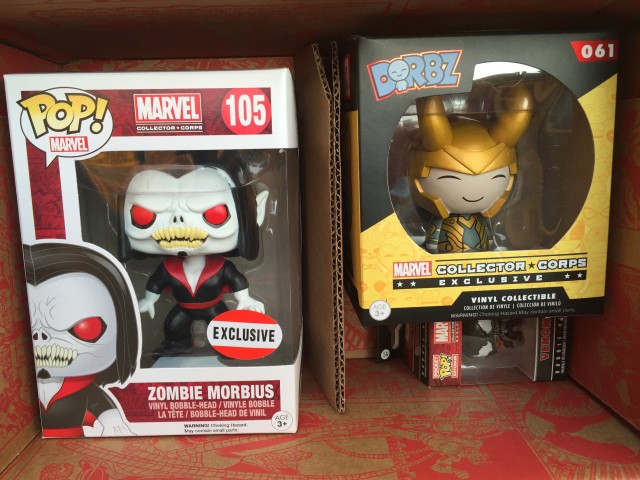 What do you think of the greatly-anticipated Villains Collector Corps box now that it's been totally revealed, Marvel collectors? Are you glad that you ordered this box now or wish that you had, or was this box of exclusive Marvel collectibles not to your liking?