When Gentle Giant Ltd. revealed their line of 1:8 scale Marvel Collector Gallery statues two years back, many collectors rejoiced at the notion of not only saving space with these smaller resin statues, but also money, as they've kept to around a $160 price-point. At least, until now—the Gentle Giant Collector's Gallery Gladiator Hulk Statue is now up for order, and it's both the biggest and most expensive piece in the line (by a lot!). But that's not all! GG has Punisher bookends and an Animated Squirrel Girl on the way now as well…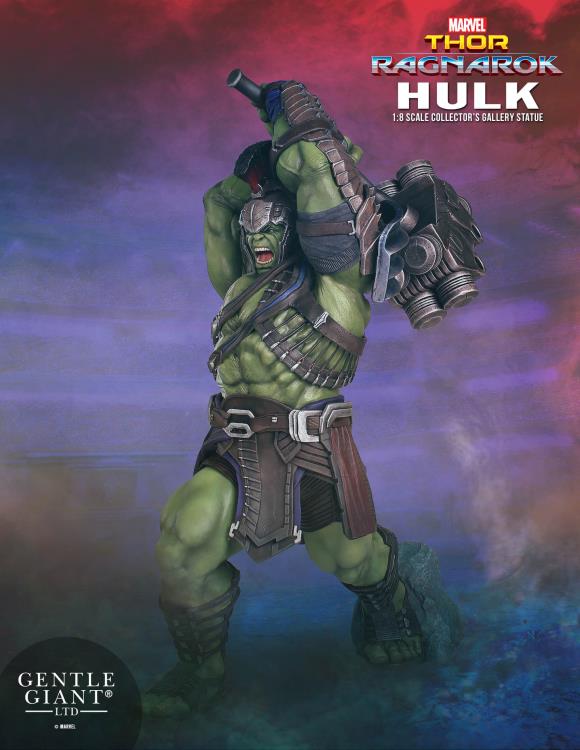 Gentle Giant has done an admirable job of keeping their Marvel Collector's Gallery statues priced at a price-point that makes them accessible to collectors who don't have $500-$700 to plunk down for the average 1/4 statue these days, but sometimes you've just gotta up your price-tag.
And when your newest item is an 18.5" tall Gladiator Hulk licensed from Thor Ragnarok that's heavy, big and super-detailed… that's the time to do it. And so, even though the Gentle Giant Hulk Collector's Gallery Statue is 50 bucks higher than the next most expensive item in the line, I'm not complaining (and you shouldn't either).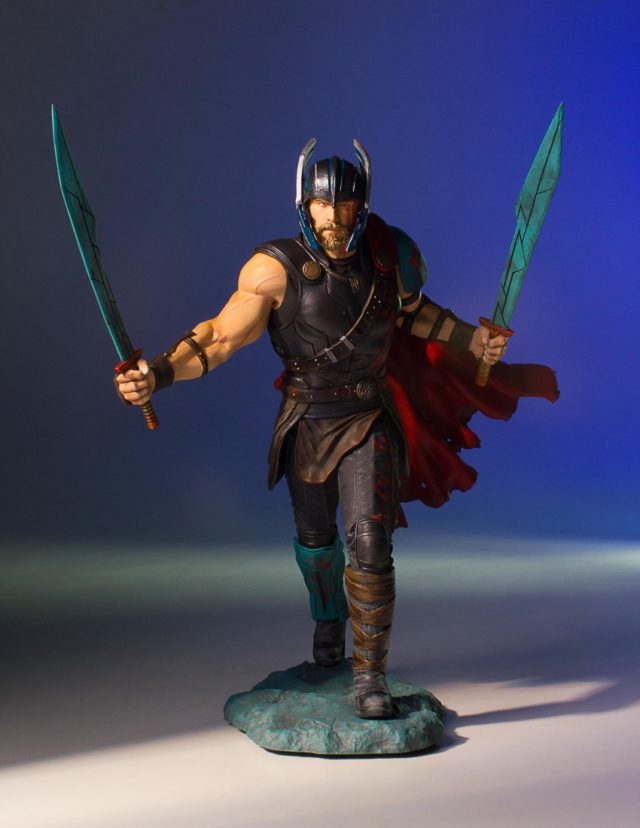 I wasn't particularly infatuated with the Gladiator Thor Gentle Giant Statue that went up for order earlier in the fall, but this Gladiator Hulk is on another level altogether. While unmasked human actor likenesses aren't Gentle Giant's strong point, monsters like Hulk are—and he looks superb.
I think the sculpt on this enraged Gladiator Hulk portrait supplants even Hot Toys as the best likeness of the character from Thor Ragnarok, and pretty much kills the likeness on any of the smaller action figures.
The paint shading on Hulk's skin, war hammer and gladiator armor is also the best I've seen from any company making a figure or statue of this character.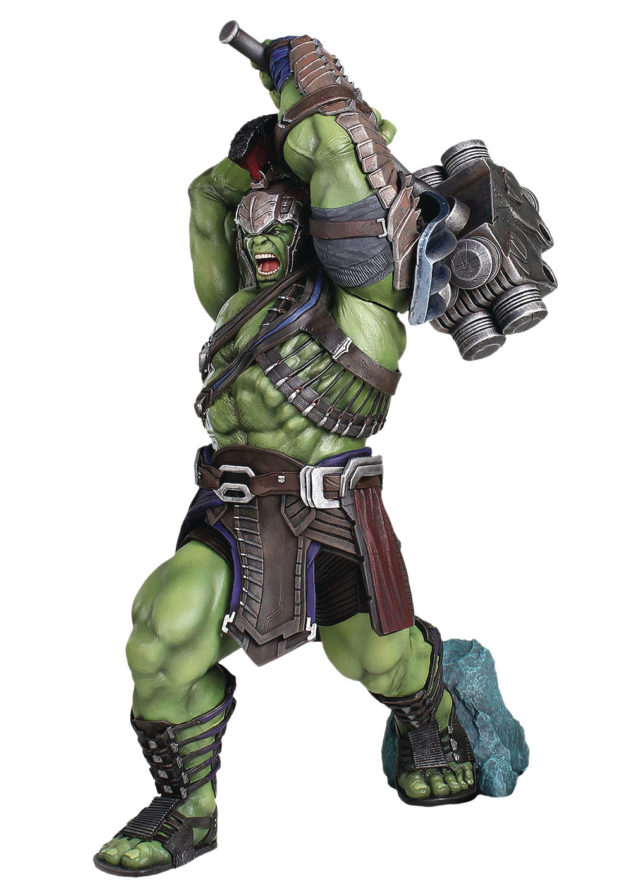 Other than 1/8 scale not being a widely-collected size, there's really nothing going against this piece. It's gorgeous, and perhaps my favorite collectible being made for Thor Ragnarok by any company out there.
It's a rare month when Gentle Giant has a new Marvel Animated Statue that's not my favorite item they've solicited that month, but that's the case with this latest round. The Marvel Animated Squirrel Girl Statue that we saw premiere at SDCC 2017 is also going up for sale this month.
While I ordinarily adore quirky, offbeat characters from any franchise, I… don't like Squirrel Girl. Don't hurt me. *hides*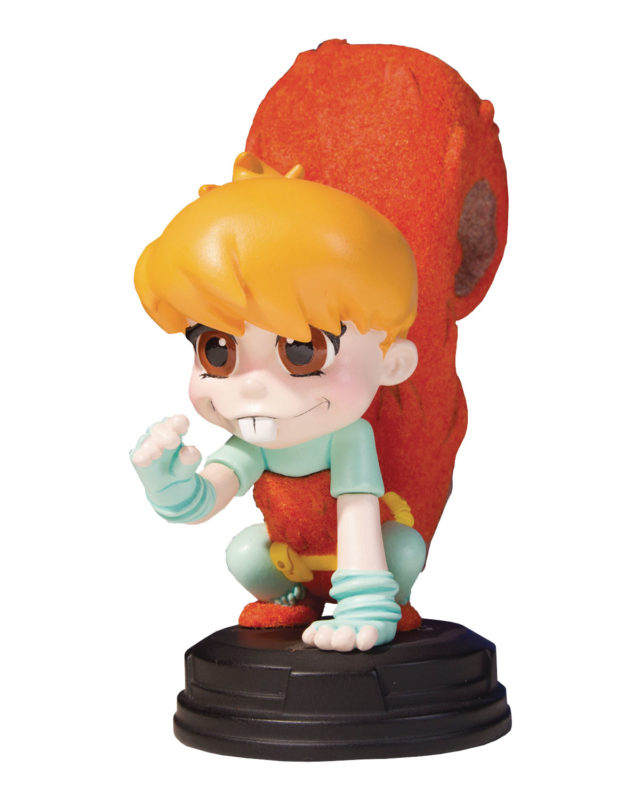 This is actually a wonderful interpretation of the cover art from the Skottie Young Unbeatable Squirrel Girl #1 variant cover, brought to life in physical figure form, and I'm sure Squirrel Girl's legions of fans will be delighted to have her. (And I will as well, as I'm all in for the Gentle Giant Marvel Animated statues line, and I'm not giving up my set's completeness because of Squirrel Girl).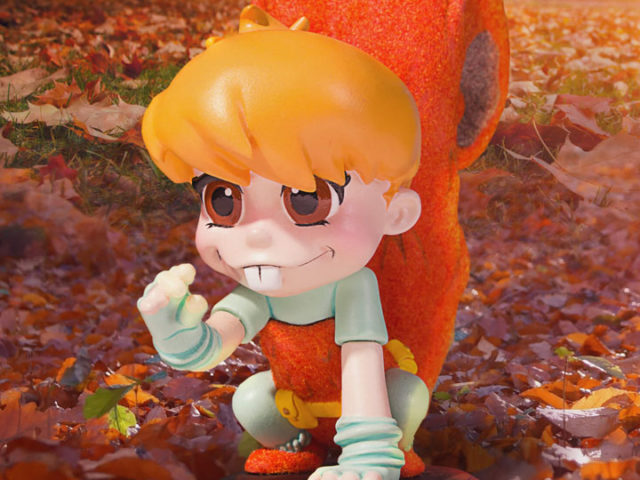 And hey—she's flocked! A flocked polystone resin statue! That's pretty neat, right?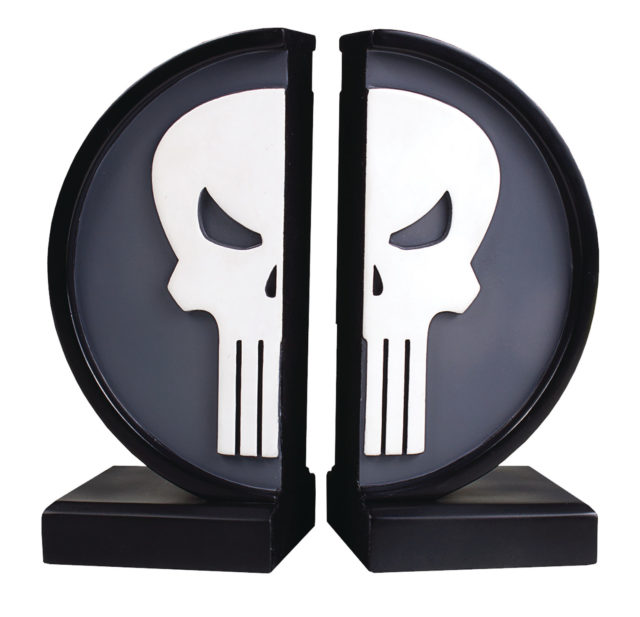 This is an extra-big month for Gentle Giant Ltd. Marvel statues, as there's actually a
third
new item this month—an addition to the ever-expanding series of Marvel bookends! This time out, we're getting bookends with the Punisher logo on them.
The thought had never crossed my mind to put the Punisher's skull logo on a pair of 6″ polystone bookends (with felt on the bottoms), but the subtle black and white color scheme on these actually looks really nice. They won't be replacing my wild bright yellow and red Mandalorian bookends, but I suspect many fans are gonna really dig these.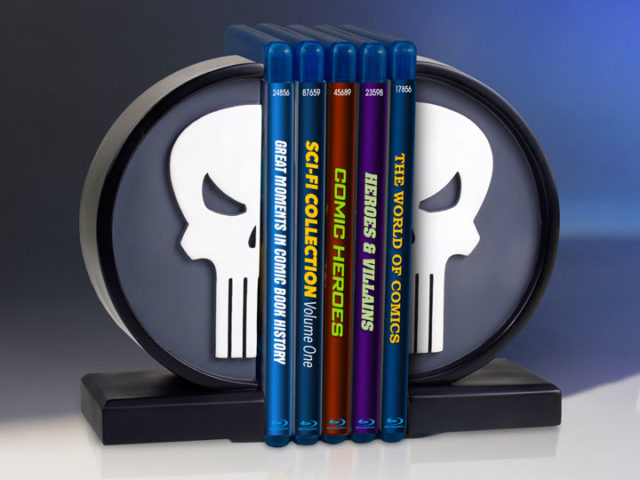 The Gentle Giant Hulk Statue, Animated Squirrel Girl and Punisher bookends are all now up for order. BBTS has the Gladiator Hulk statue marked down to $207 (from $230), making theirs the best price around for it. The bookends and Animated Squirrel Girl Statue are also 10% off for pre-orders. All three items are scheduled to be released in June 2018.
A Marvel Babies Squirrel Girl, a movie Hulk in Gladiator gear, and bookends with a vigilante symbol: Yup, that's a pretty eclectic mix! What do you think of this batch of Gentle Giant Ltd. solicitations, Marvel collectors? Will you be picking up Ragnarok Hulk, Skottie Young Squirrel Girl, or the Frank Castle book ends?