Hot Toys is almost indisputably the most popular high-end Marvel licensor, so there's not a whole lot that they manage to put up for order that still goes under the radar. But I think it's rather fitting that one item that has snuck out is a rather incognito, shrunken superhero and his faithful ant: the Hot Toys Ant-Man on Flying Ant miniature figure is now up for order! And as you'd expect from Marvel's smallest hero, it's the cheapest non-Cosbaby Hot Toys Marvel figure ever released!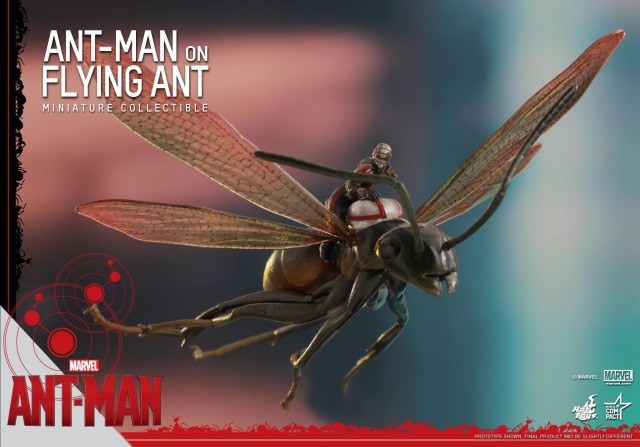 I didn't pay much attention to the mini Antony and Ant-Man figure when Hot Toys debuted it at the 2015 ACGHK (Ani-Com and Games Hong Kong) event last week, as I really thought that this miniature was another item like the Hot Toys Helicarrier from last year which would be shown and then never actually released.
Evidently not, as less than a week after revealing it to the world for the very first time, this Hot Toys Ant-Man miniature can already be ordered!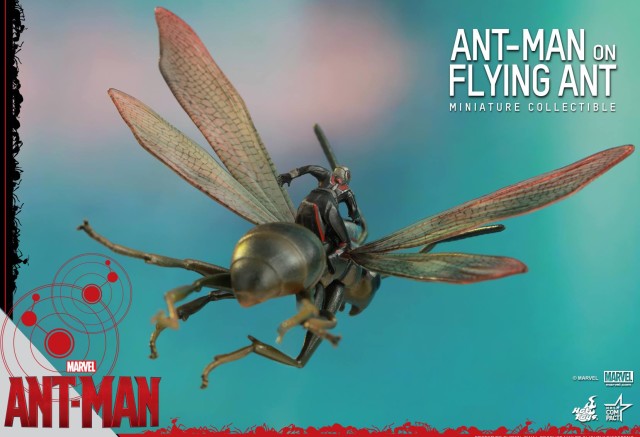 Antony turned out to be the breakout character of the Ant-Man movie for many viewers, and as a result, I've seen quite a few people calling for a sixth scale Antony scaled for the Movie Masterpiece Series. Well, that's not happening (at least–not right now), but we are getting an Antony the Flying Ant that's to scale with the mini Ant-Man and Yellowjacket figures Hot Toys is releasing.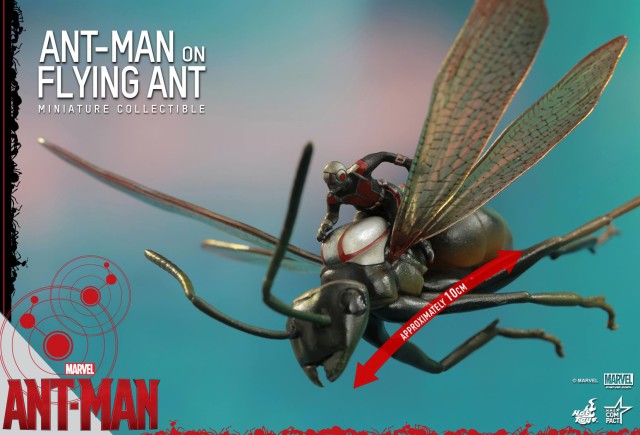 As a whole, the Hot Toys Flying Ant figure is 10 cm (about 3.9″) long. That's obviously way too big to be life-sized, but small enough to fit tidily on an office desk or to hang next to a display of Hot Toys Avengers figures.
I think a full-on sixth scale Flying Ant would have been a blast, but I can definitely understand why Hot Toys felt wary of investing in a huge item like that for an unproven franchise. Perhaps if this does well, we'll get a 1/6 Antony solicited around the time of Civil War next year!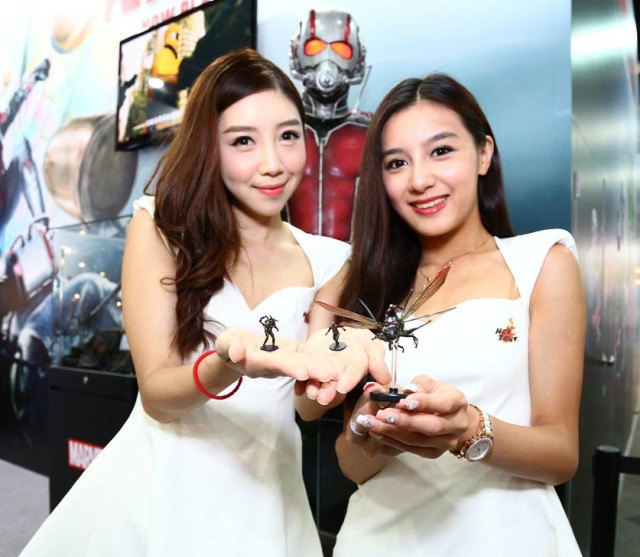 Priced at under $40, this is the cheapest Marvel figure that Hot Toys has ever released other than the Cosbaby line (the 1/4 Little Groot figure released was $44.99). Now, $39.99 is still a lot for a 4″ figure, mind you–but at least we can be confident that the quality on this version of the Flying Ant will be superior to that of the disappointingly flimsy Hasbro iteration.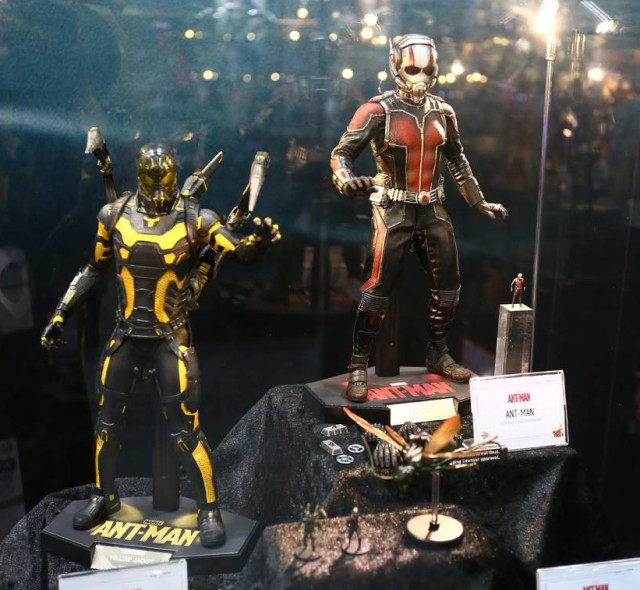 There are some downsides to this Hot Toys Antony, however–the handlebars on Antony's saddle are missing, and the standing mini Yellowjacket and Ant-Man figures shown on display with Ant-ony at ACGHK 2015 are
not
packed in with this miniature–if you want a Hot Toys Mini Yellowjacket figure, then you're going to have to buy the 1/6 Hot Toys Yellowjacket MMS to get it once that Yellowjacket goes up for sale (which will be
very
soon).
I think it's a real bummer that we don't get the minis free with purchase of the Mini Ant-Man on Flying Ant, but at least we get the sitting Ant-Man figurine. And it is nice to see the clear display pole base that will be used to keep the Flying Ant aloft in our future displays.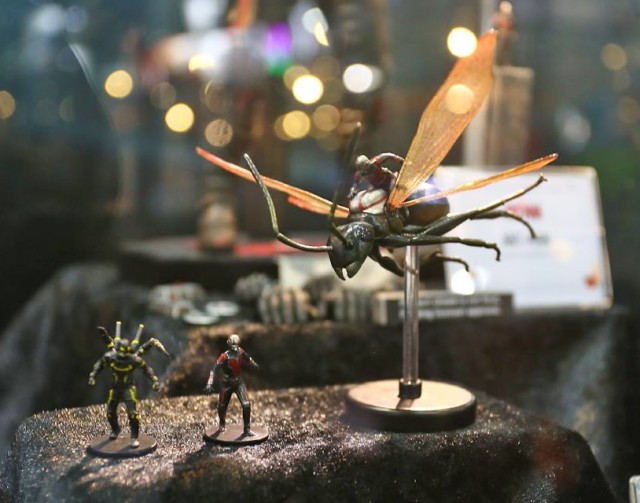 The Hot Toys Antman Flying Ant miniature is now available for order, and is scheduled to be released in October 2015. I almost always order my Hot Toys figures direct from Sideshow, but with no exclusive edition and cheaper shipping options, BBTS earned my purchase this time out.
What do you think of the Hot Toys Mini Ant-Man on Flying Ant figure, collectors? Are you interested in smaller-scale Hot Toys items like this one, or is this mini a pass for you?