Diamond Select Toys is fast becoming the premiere manufacturer of low-priced, high-quality Marvel statues, and their newest solicitations will add a new pair of statues of two Marvel icons into their various series. For the PVC crowd waiting for a non-Netflix version, the Marvel Gallery Daredevil statue is now up for order! And for those who love their 1/6 resin (like me!), there's also a new Premier Collection Captain America statue on the way…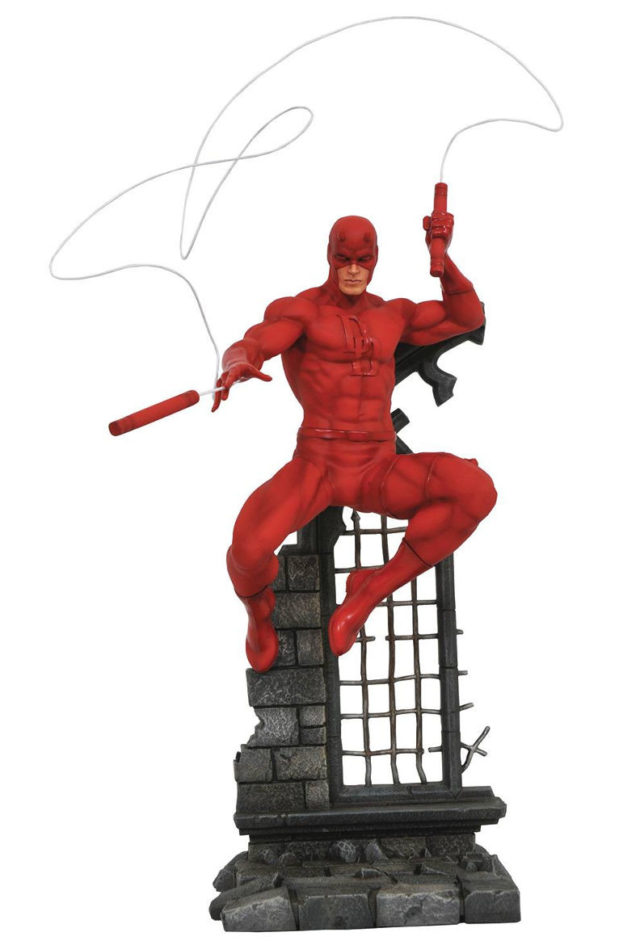 Diamond Select Toys won my "Best in the Show" award at New York Toy Fair 2017 for their overwhelmingly wide range of Marvel statues in different styles and sizes–and even with all the pieces they showed off at that show, now they're starting to roll out pre-orders statues that have never been previously revealed!
First up, we've got an comic book-based 11″ Marvel Gallery Daredevil statue. We haven't gotten a good comic-styled Daredevil statue from any company in a while, so it's really nice to see a classic-styled Man Without Fear statue available again at a low price-point.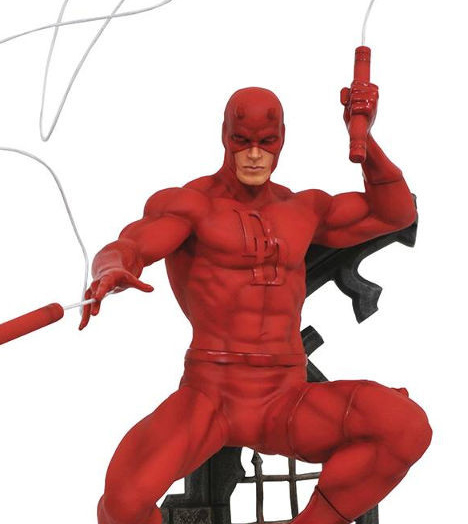 I appreciate that DST opted to put this DD statue into an action pose where he's leaping off of a building, as having a second Daredevil Gallery statue where he's just standing around (like the Netflix version is) would be a wee bit boring. I'm not crazy about some of the positioning on Daredevil here, but I do like the concept and the dynamic look of the billy club.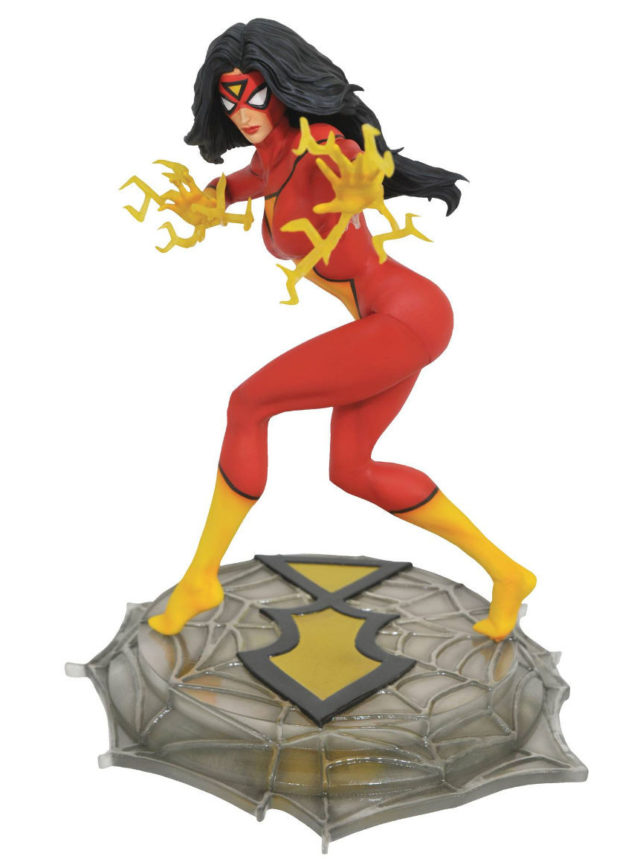 This is actually the second Marvel Gallery statue that's gone up for order without being first debuted at a major event, as a Marvel Gallery Spider-Woman went up for order last month.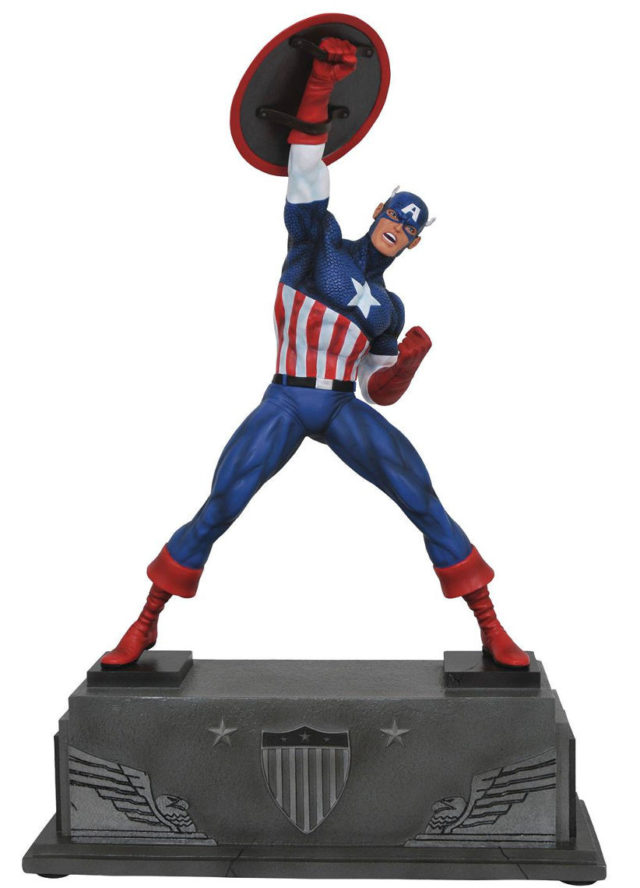 But for those who prefer their statues be a little bit bigger and made of resin instead of PVC, DST hasn't forgotten you (or me!) either, as the Marvel Premier Collection Captain America statue that debuted at New York Toy Fair 2017 is also on the way for late fall.
Based off the cover to Captain America #111 (the last issue where Cap ever smokes!), this Clayburn Moore-sculpted statue has a really authentic classic feel to it. While Kotobukiya is looking to update classic costumes into a modern style with their Modern Myth line of statues, this is purely classic Cap all the way–and I love it!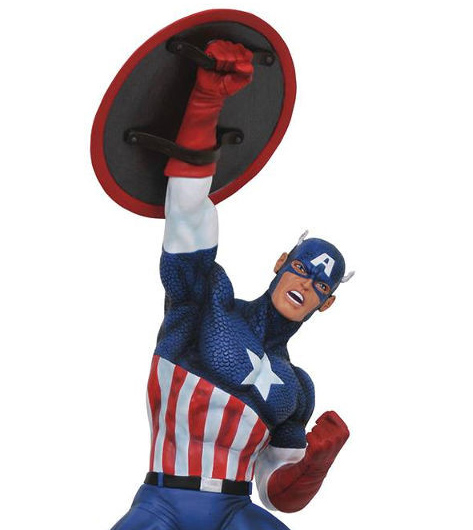 The Marvel Premier Collection Captain America statue and Marvel Gallery Daredevil statue are now up for order, and both are scheduled to be released in November 2017 (Christmas presents, anyone?).
The resin Captain America statue is fairly priced at $149.99 (but available discounted to $134.99 and free shipping for pre-orders from Woozy Moo), and limited to 3000 pieces produced (which should be plenty to go around for a while). Daredevil is at the standard $44.99 MSRP for Marvel Gallery, although he's discounted to $39.99 for pre-orders.
With the official photos of both pieces now available and pre-orders open (with a discount!), are you planning on picking up either of these upcoming DST Marvel statues? With all of Diamond Select's Marvel statues shown at New York Toy Fair now up for order, what are you hoping to see debut next from these two series?