We are truly living in a golden age of Marvel toys and collectibles, with more figures, statues and assorted merch coming out each year than I ever would have dreamed of a decade ago. However, there's one gaping void in my collecting life right now: the lack of a true, regularly released Bowen Designs styled classic 1/6 statue line. But Kotobukiya is taking a step to fill that gap with the first release in a new series: the Kotobukiya Captain America Modern Myth ARTFX Statue is now up for order!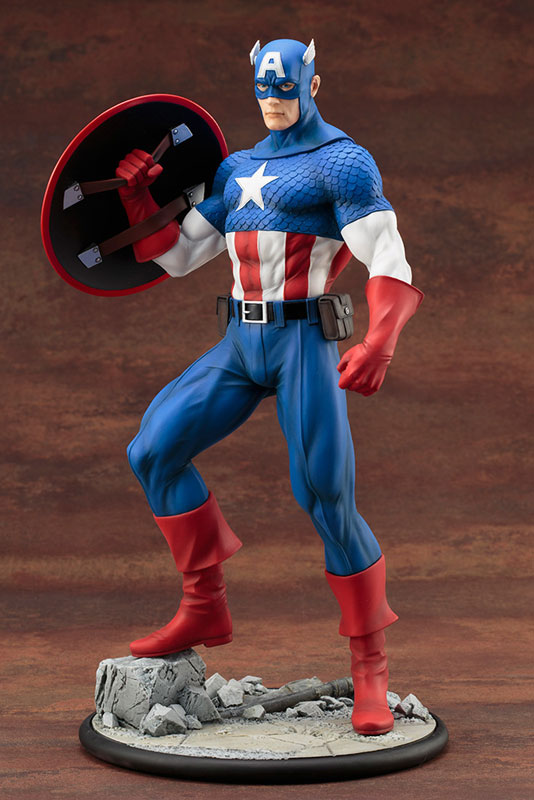 Bowen Designs mini busts (and later statues) were the first great love of my adult collecting life, so when Randy Bowen had to go on hiatus a few years back, I was (and still am) crushed. The Bowen Designs style of 1/6 characters that look like they just walked off a classic comic book cover is unmatched, IMO.
But while it's impossible to match Bowen's classic style, Kotobukiya is putting together a brand new series of 1/6 "Modern Myth" ARTFX statues that bring us characters' classic designs with a modern spin (which appears to be just a touch more sculpting detail).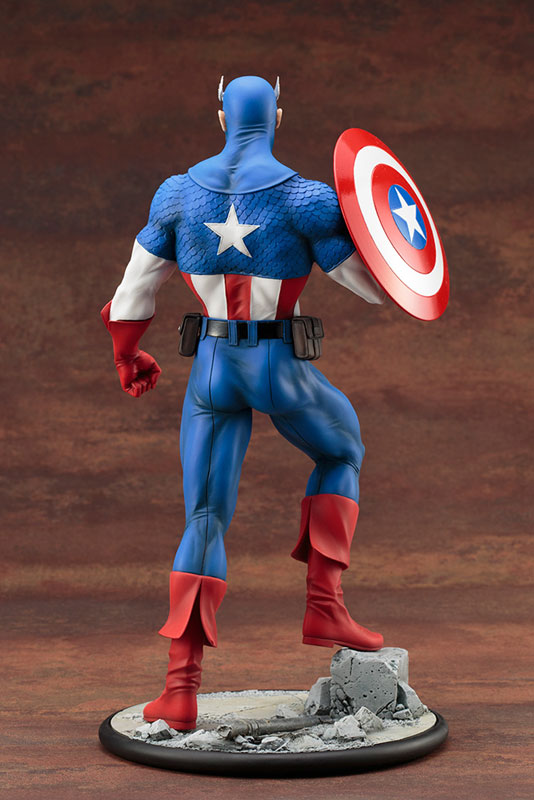 There's nothing flashy or innovative here–just a nice-looking, more detailed version of an iconic Captain America costume (at one-third the price of the new Sideshow Avengers Assemble 1/5 statues). Yes, Cap is wearing a mark–with wings!–and not a helmet. Hallelujah!! This costume may be a wee bit "old-fashioned", but it's also how I prefer my comic book Captain America toys.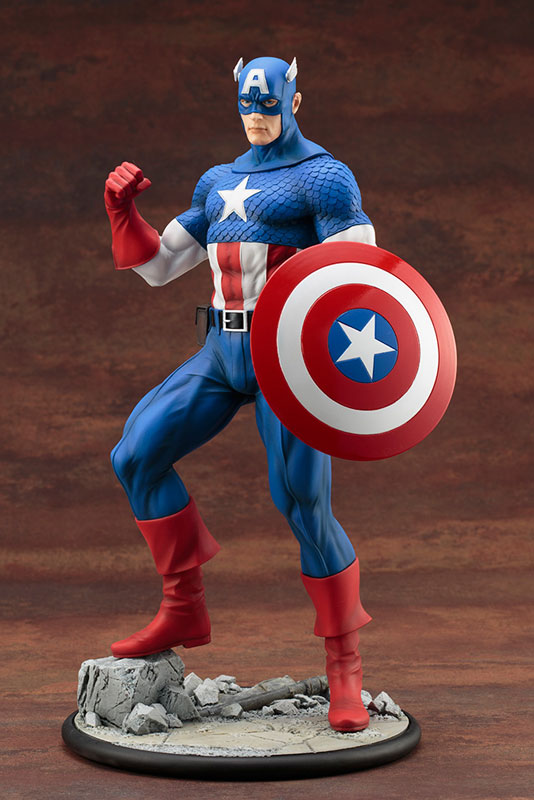 If Cap having his shield on his right arm (like in most of Koto's official photos) is setting off your OCD (like me), fear not: the Captain America shield is a separate piece that can be placed onto either of Cap's arms. The base for this statue–some rubble–is also simple and non-distracting, while adding just a little bit to the overall aesthetic. Great choice.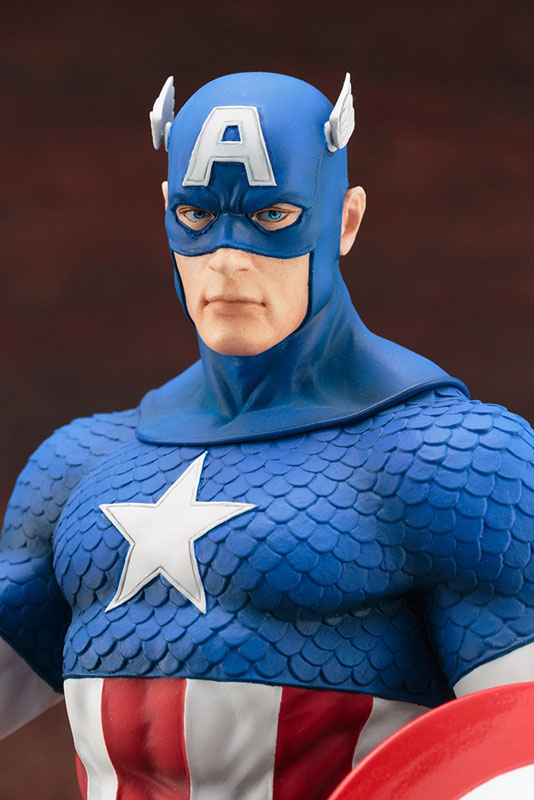 As I mentioned earlier, one huge advantage that this new ARTFX Modern Myth series will have over the Koto Fine Arts series of statues and Hot Toys statues is the price-tag. Because these 1/6 statues are made of PVC, they cost around half of what typical resin statues and MMS figures for.
As such, the Modern Myth Captain America is carrying an MSRP of just $130. At that low-ish price-point, I can see a lot of old Bowen Designs collectors coming in for this line–along with many ARTFX+ collectors who want something more classic and a bit bigger.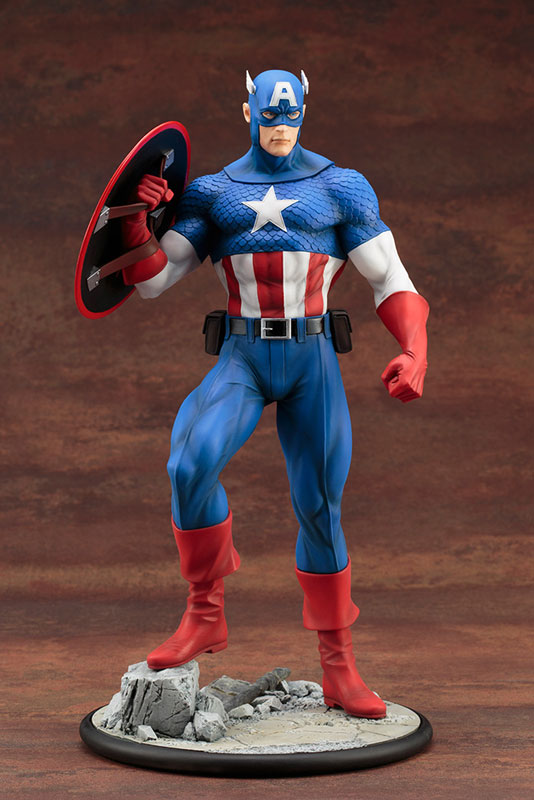 The Kotobukiya ARTFX Captain America Modern Myth statue is now up for order, and is expected to be released in November 2017. BBTS is the first U.S. retailer I've seen selling the statue (and with a $10 discount), so that's where I've got my pre-order for Cap locked in for the moment. If I see a better deal elsewhere, I'll update this article and post a link later on. (UPDATE: EE and Woozy Moo are both offering this statue with free shipping now, but no other discount.)
Sound off, Marvel collectors! What do you think of the new Marvel Modern Myth line that brings a modern twist to classic designs? Will you be scooping up this Classic Captain America 1/6 statue, and what characters (if any) would you like to see Koto continue this Modern Myth series with?