While I thought that the Hasbro Marvel Legends 12″ Spider-Man, Captain America and Iron Man figures last year were all excellent toys at a solid price, their retail sales didn't exactly set the world on fire. I had high hopes that this year's 12″ Deadpool Marvel Legends figure would be a huge hit in stores and revitalize the line's health, but it doesn't look like that's the case–the Deadpool 12″ figure is already appearing on clearance at Target stores…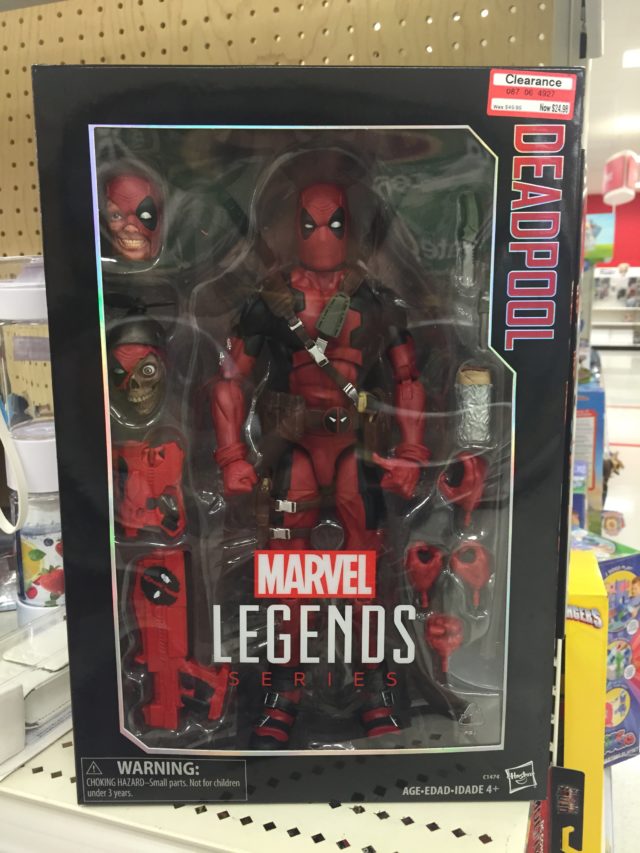 Last week, I started having readers write in that they were seeing the recently-released, long-in-development 12″ Marvel Legends Deadpool figure being put on clearance at their local Target stores for 30% off (about $35).
I figured it had to be a few fluke occurrences, seeing as how the figure only arrived at Target stores at all about one month ago. But my curiousity was piqued, so I decided to hit up my three closest Targets today to see what I could turn up.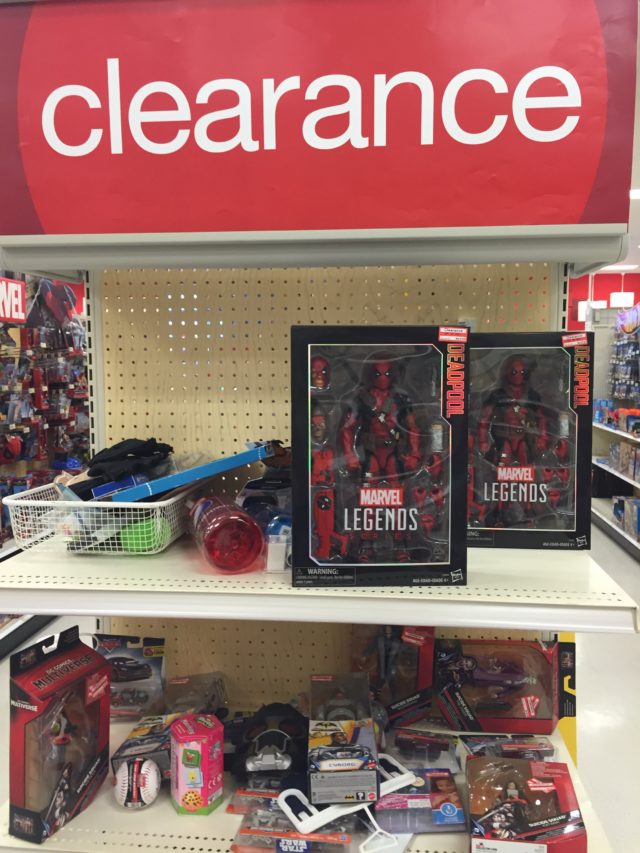 Lo and behold, the Hasbro Deadpool sixth scale figure wasn't 30% off at my Target stores… he was 50% off! At $24 and change, I decided to scoop up a clearance Deadpool (and I'll return the unopened one I bought previously at full price and hadn't gotten around to reviewing yet).
Now, the good news is that many Marvel collectors are going to have a shot to nab this figure at an incredible price–less than five bucks more than the 6″ Deadpool sells for at retail. Craziness!
The bad news is: this does not bode well for the health of the Marvel Legends 12″ series. I've really dug all four figures in the line so far, and am anticipating Hulk and Thor this summer, so I'm not as excited as I could be to see one of Marvel's hottest and most popular characters being cleared out at hugely-slashed prices just a few weeks after hitting stores.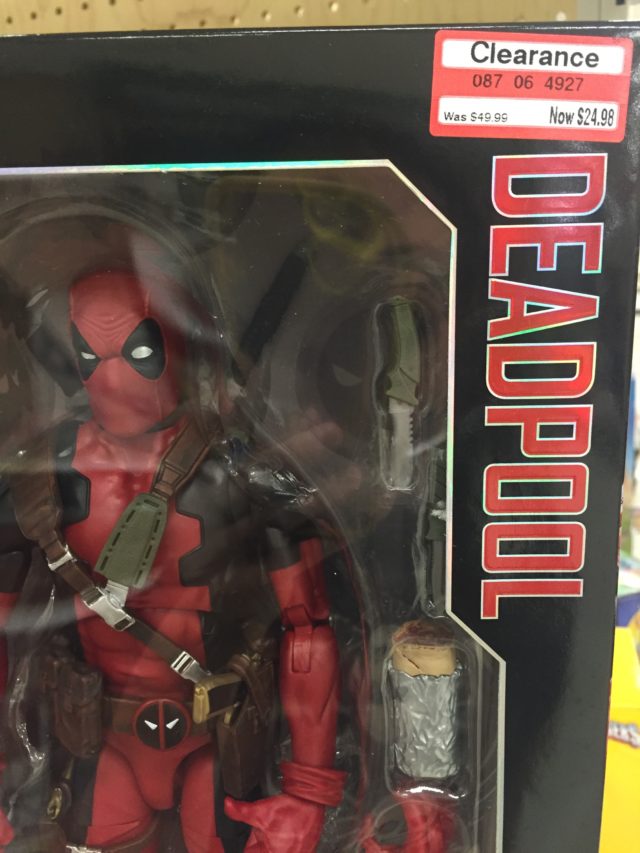 Regardless, 12″ Deadpool is in the house, and if you want to have a good chance of getting one at a crazy low price, hit your nearest Target store soon. Stay tuned for my review of the figure, which should be posted here on Marvel Toy News in the next 1-2 days (spoiler: I think it's pretty rockin').
Have you spotted the 1/6 Deadpool Marvel Legends figure at a greatly reduced price yet? If so, are you planning to pick him up for a low cost while you have the chance, or is the 12″ ML line just not up your alley?