Diamond Select Toys has been teasing Marvel collectors for many months now regarding an all-new, never-before-done comics-based Marvel female figure, and I've heard tons of guesses ranging from Rogue to Carol Danvers Captain Marvel to Kamala Khan Ms. Marvel to Psylocke and more. But the truth was uncovered today on PreviewsWorld, and the actuality is a figure I don't remember seeing anyone guess: the Marvel Select Lady Deadpool figure has now been revealed!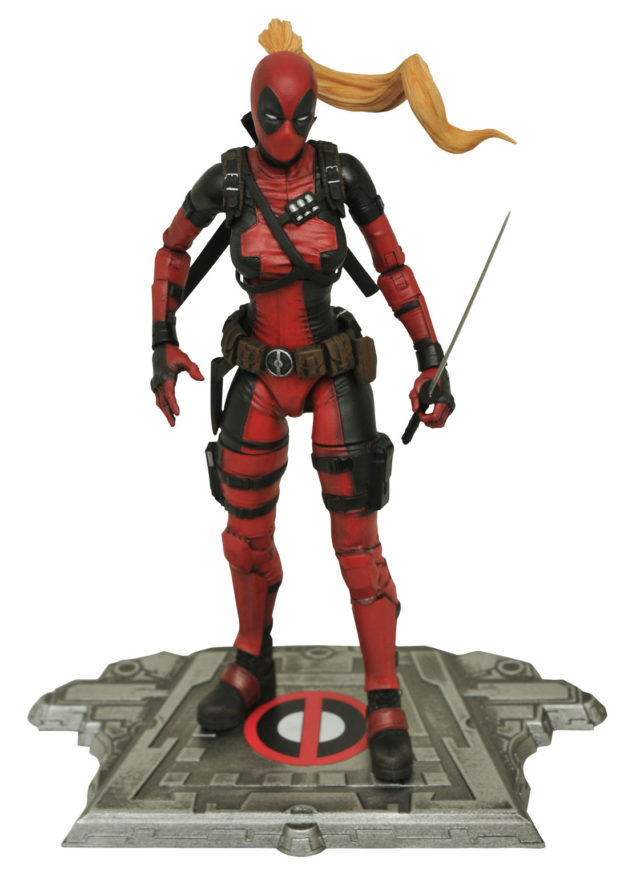 While the amount of interest that I have in Lady Deadpool as a character is so low that it's literally off the charts, there's no denying the mass appeal and popularity of the female version of Deadpool! And so, though no one predicted it (as far as I saw), DST has wisely chosen to cash in on the current hype surrounding Deadpool with the first-ever 6″-7″ figure of Lady Deadpool released by any company!
That's right–sorry, Hasbro, but Diamond Select has beaten you to the punch this time out! Standing at 6.5″ tall, the Marvel Select Lady Deadpool figure may slightly out of scale with 6″ Marvel Legends, but with the right pose and angle, I think collectors can fudge it. And hey, better a slightly-big Wanda Wilson to stick with your Marvel Legends figures than no Wanda Wilson at all, right…?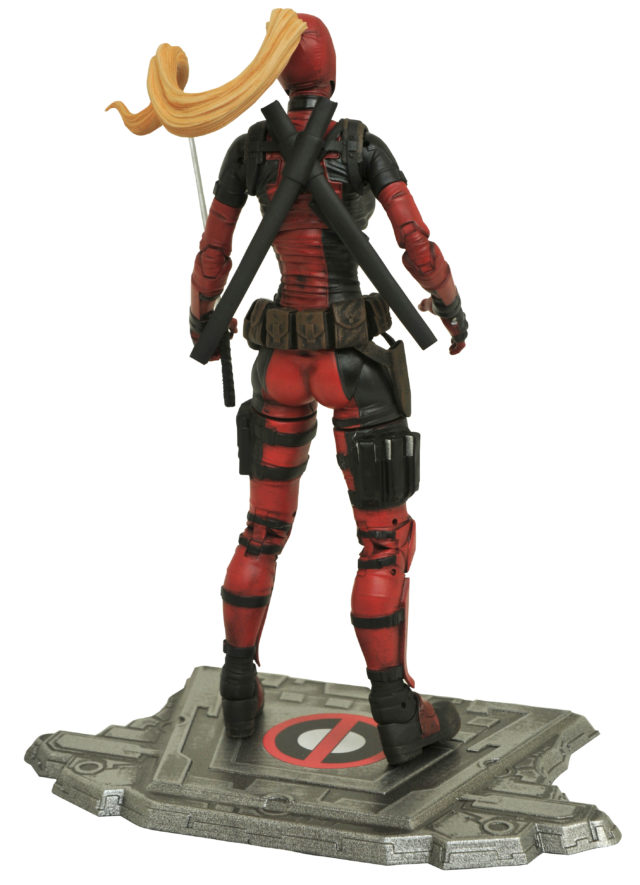 Here's the official solicitation write-up:
Marvel Select Lady Deadpool Action Figure (SRP: $24.99)
A Diamond Select Toys release! The Marvel Select line just got a lot more lethal! The Deadpool from parallel Earth-3010, Wanda Wilson is a part of the rebellion against a fascistic US government, but she's just as deadly as her 616 counterpart!
This approximately 6.5" action figure features 16 points of articulation, as well as a diorama base and accessories including swords, a bazooka and Headpool!
So while we don't see them in the photos, the solicitation details confirm that Wanda will come with both a second katana sword and also a bazooka.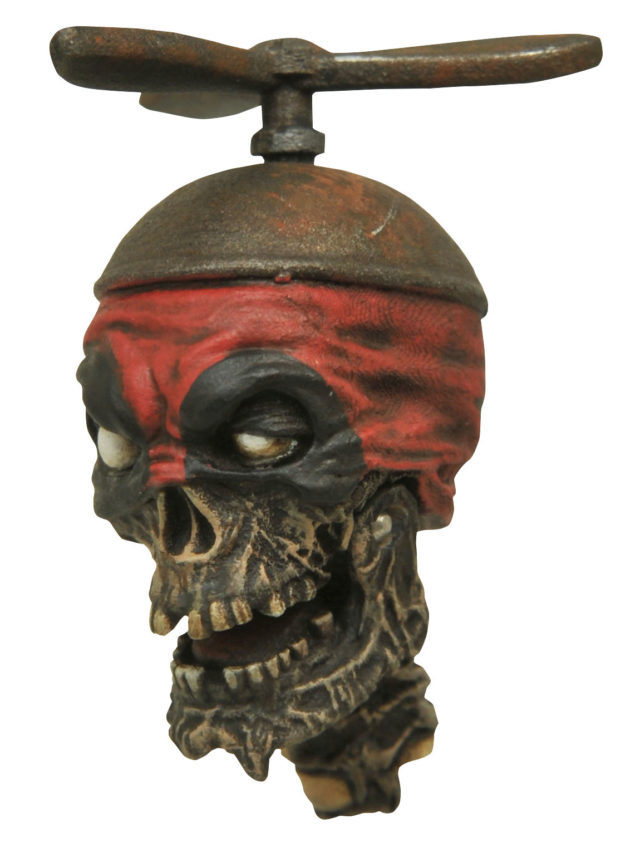 Of course, while she's arguably the most popular member of the Deadpool Corps other than Wade Wilson himself, it's not much of a Corps if it solely consists of Wade and Wanda, now is it? And so, packed in with the Lady Deadpool Select figure will be the first-ever Marvel Select Headpool figure!
Now, Disney put their foot down a few years ago, prohibiting Marvel Zombies heroes being released on merchandise, but Headpool is, of course, a special case. He looks to have a hinged jaw and amazingly good sculpting and paint details. If Sideshow hadn't released that phenomenal sixth scale Headpool, this would easily be the best version of him ever released!
Even so, this iteration is far more obtainable and ought to be sized appropriately to be compatible with Hasbro Marvel Legends figures. Score!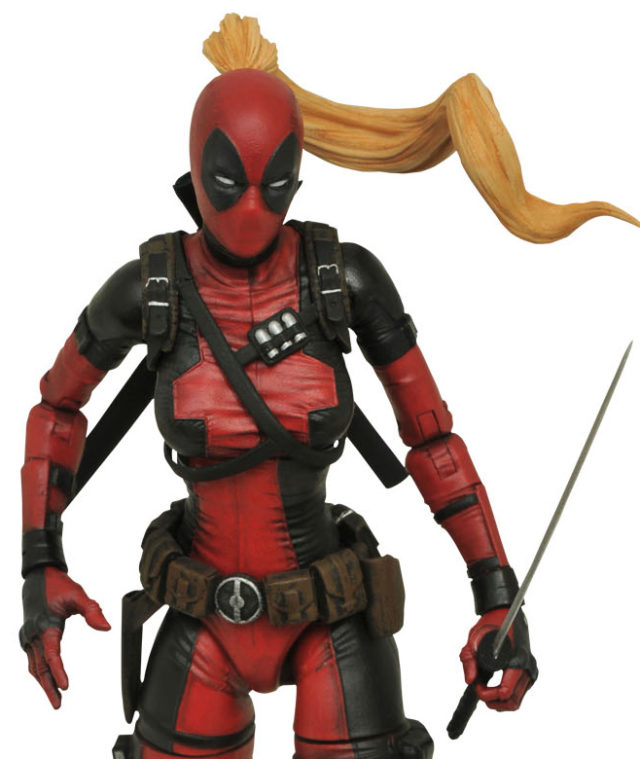 The Lady Deadpool Marvel Select figure should be up for order later this month when the new Previews Magazine hits stores, and will be released sometime in mid-2017. The Kotobukiya Lady Deadpool Bishoujo statue sold out way faster than I ever would have imagined, so I'm definitely intrigued to see how the Diamond Select Wanda Wilson figure ends up faring in the action figure marketplace.
What do you think of the Diamond Select Toys Lady Deadpool Marvel Select figure, Marvel collectors? Will you be buying the Deadpool of Earth-3010? Is this is the comics-based female character that you were hoping for, or did your top pick get passed over for Wanda Wilson?