Diamond Select Toys really brought the Marvel goods to New York Comic Con (well, provided you're a Minimates collector and not a Marvel Select guy). Not only was the next series of Animated Marvel Minimates shown–plus Spider-Gwen–but an all-new series also debuted: Marvel Minimates Series 65 is all Deadpool, all the time! And hey–it's the first action figure of X-Force's Siryn ever!!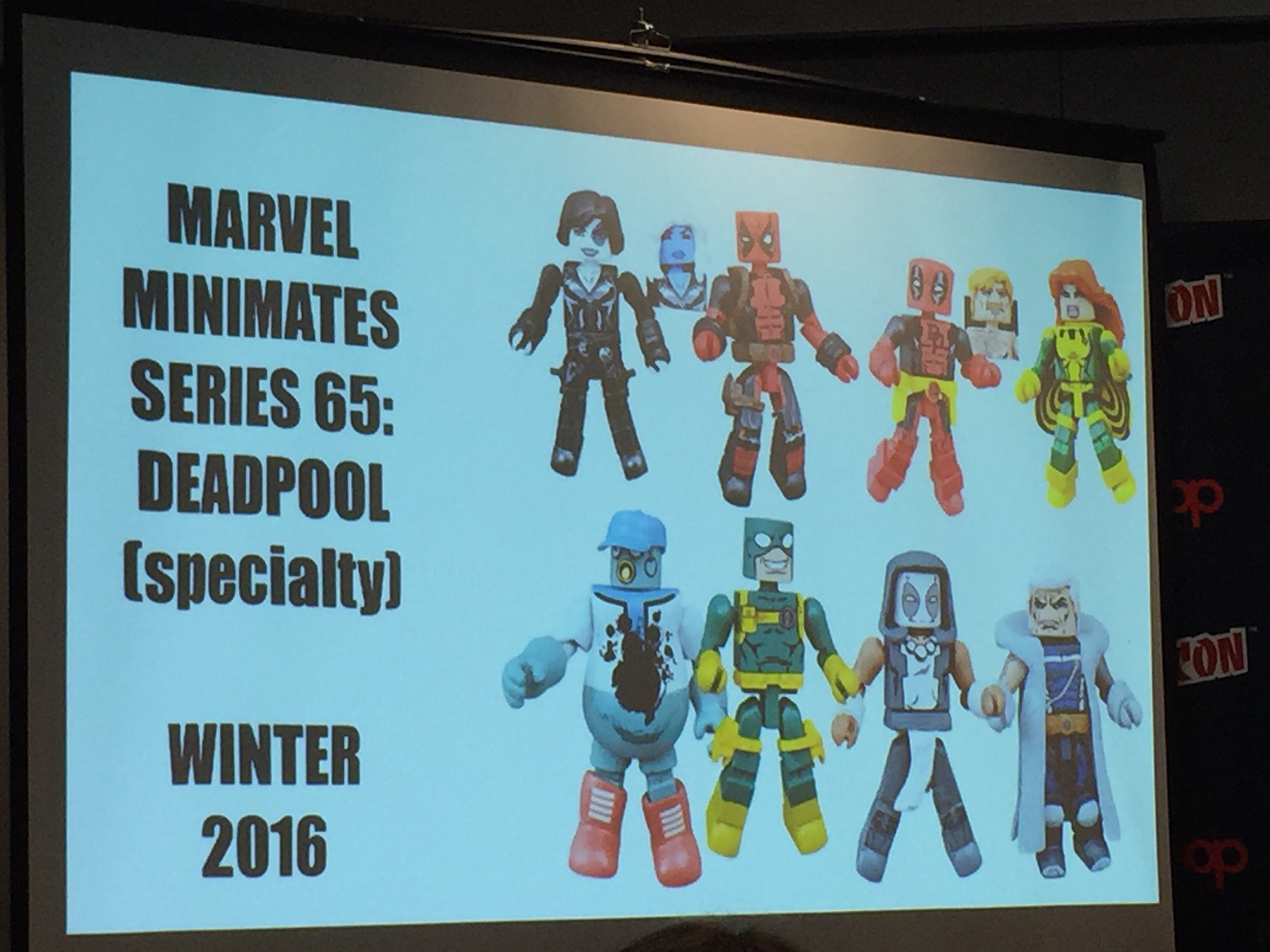 We've had Minimates waves dedicated to the X-Men, the Avengers, Thor, the Fantastic Four and Spider-Man, but we've never had an entire series dedicated entirely to Deadpool–
until now!
The lineup for Marvel Minimates Series 65 is as follows:
Classic Deadpool & Copycat (with alternate Domino head)
Mascot Deadpool & Bob Agent of Hydra
Zen Pool & Messiah War Cable with Baby Hope (in Deadpool costume)
Secret Wars Deadpool & Siryn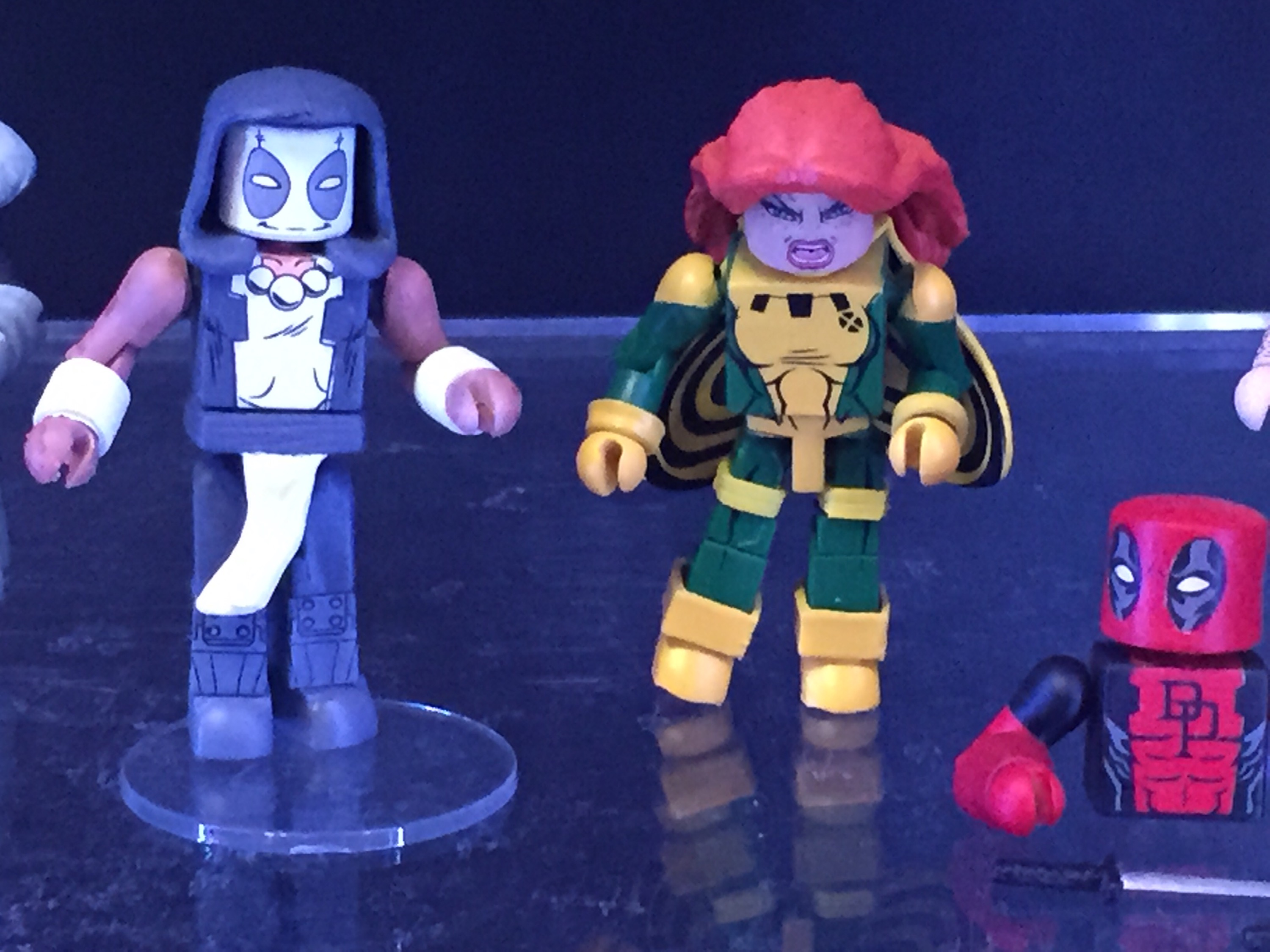 The big winner in this series for many fans is going to be Siryn, Banshee's daughter. Collectors have been asking for Theresa Cassidy to finish off X-Force for years, and now she has finally arrived!!
According to Zach at the Minimates panel, Siryn will include the sonic scream effects piece that Banshee came with (of course!).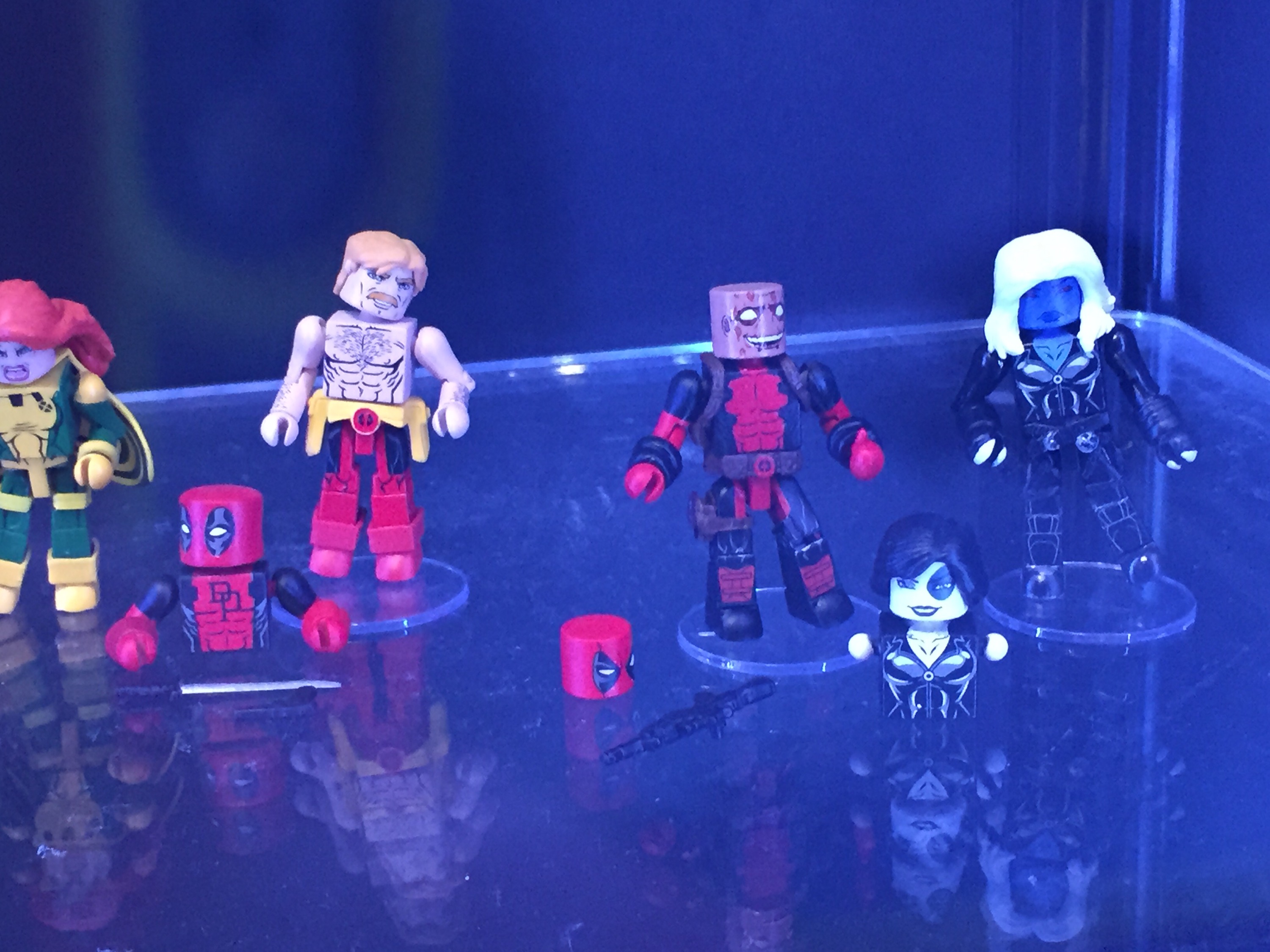 I also totally dig the number of extra torsos and heads included with this wave! The Deadpool's Secret Wars Minimates with mustachioed, bare-chested Wade Wilson is hilarious, and it's a treat for collectors who missed Domino that Copycat comes with a bonus Domino head.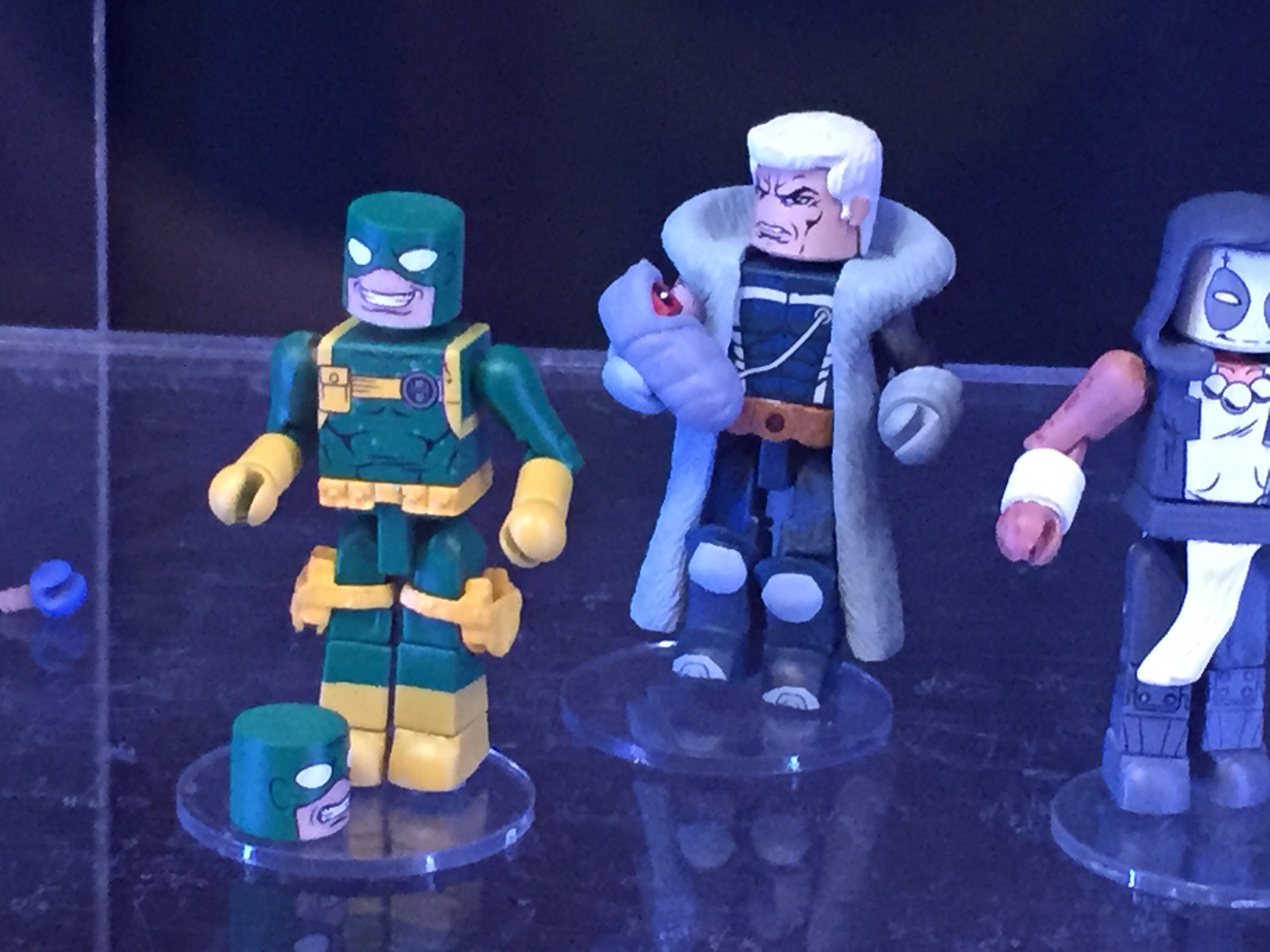 And hey–who would have thought that Bob, Agent of Hydra would ever get his own action figure?! He comes with an interchangeable terrified head.
Finally, I could have lived without another modern Cable Minimates figure–if he didn't come with that "Baby Deadpool" accessory. Amazingly fun, clever stuff here from DST. In my opinion, there's not a bad figure in this whole bunch.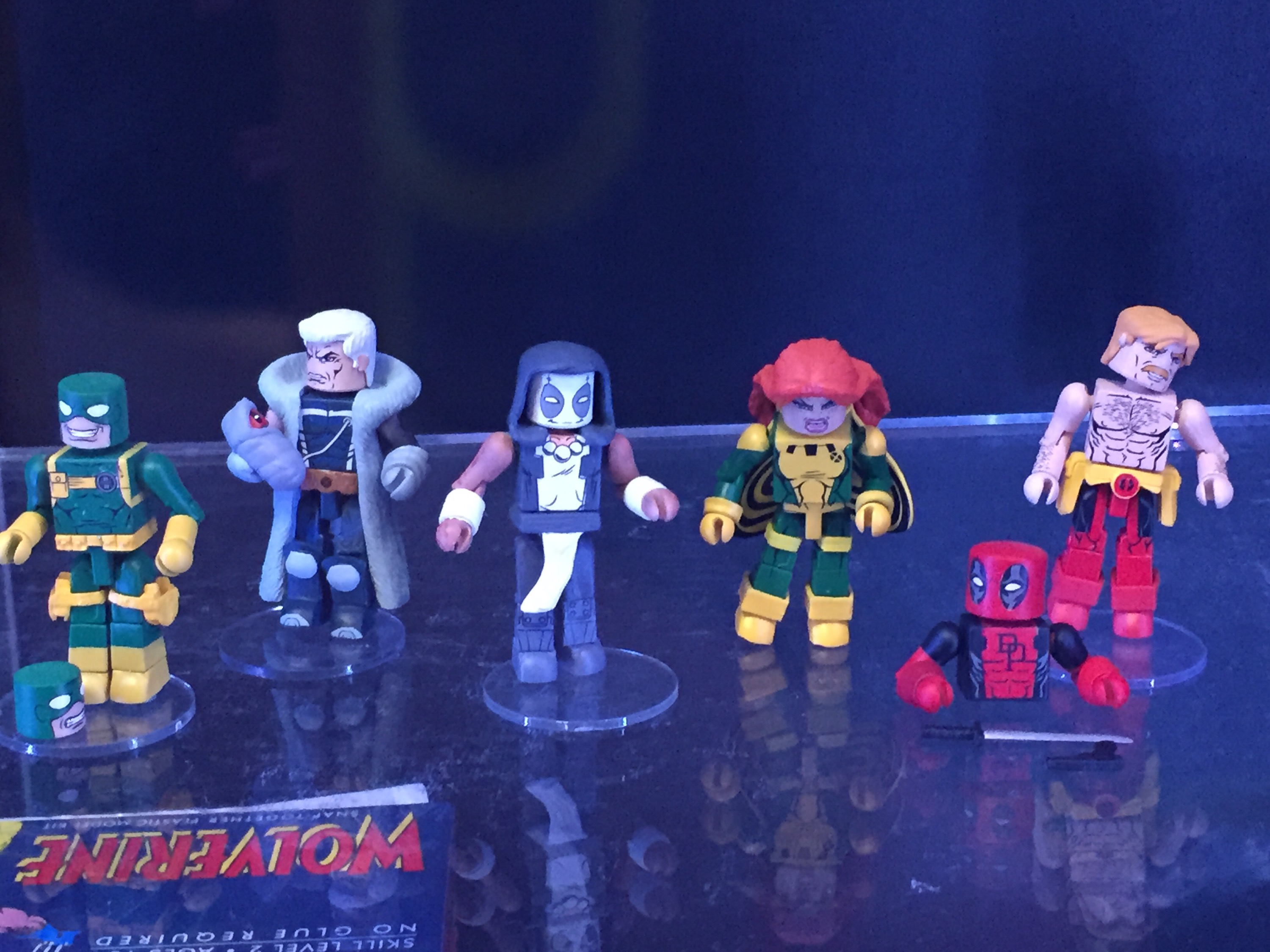 The Deadpool Marvel Minimates Series 65 figures are scheduled to be released in winter 2016 (Q1 2016), and should be up for pre-order later this month. I'll post an update here and to the Marvel Toy News Facebook/Twitter once this stellar lineup goes up for sale.
What do you think of the 65th wave of Marvel Minimates, collectors? Does this all-Deadpool themed wave totally blow you away, or would you have preferred this had been a "no-Deadpool" themed wave instead?