Though I was progressively getting sicker as the day went on yesterday, there was no way I was leaving the Javits Center before the Minimates panel from 6:45-7:45 last night. And a good thing I didn't, because Diamond Select Toys showed some great stuff at that panel–including the Toys R Us Minimates Series 21 exclusive Spider-Gwen & Iron Spider two-pack!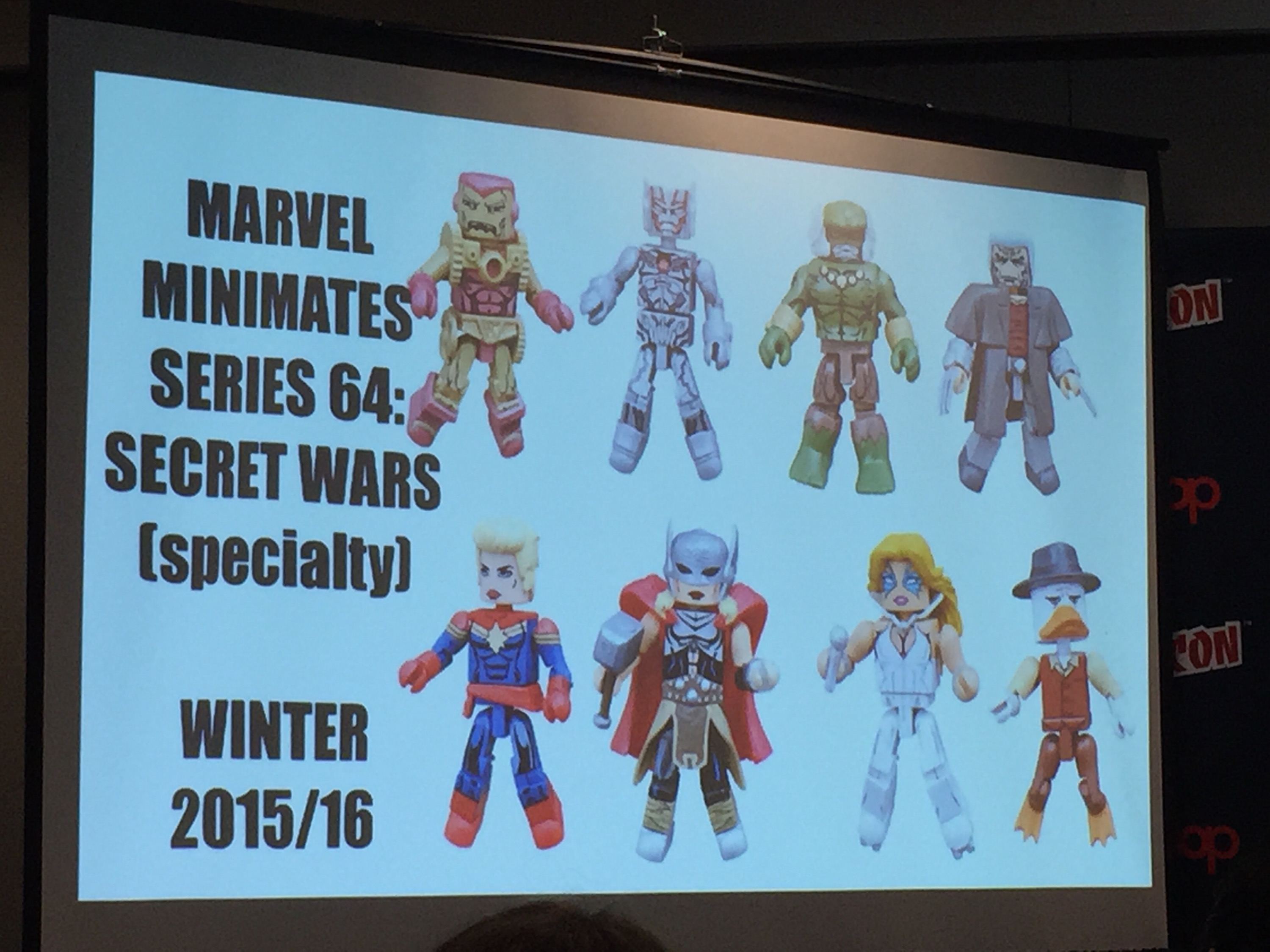 We've known since summer that DST is releasing a specialty-store Minimates Secret Wars set at the end of 2015/start of 2016. What we didn't know for sure–until last night–is that Toys R Us will be getting their own remixed version of that set!
Poor Dazzler/Howard the Duck and Lady Thor/Captain Marvel are out for the Toys R Us wave, and an exclusive two-pack of Minimates Iron Spider-Man and Spider-Gwen figures is in!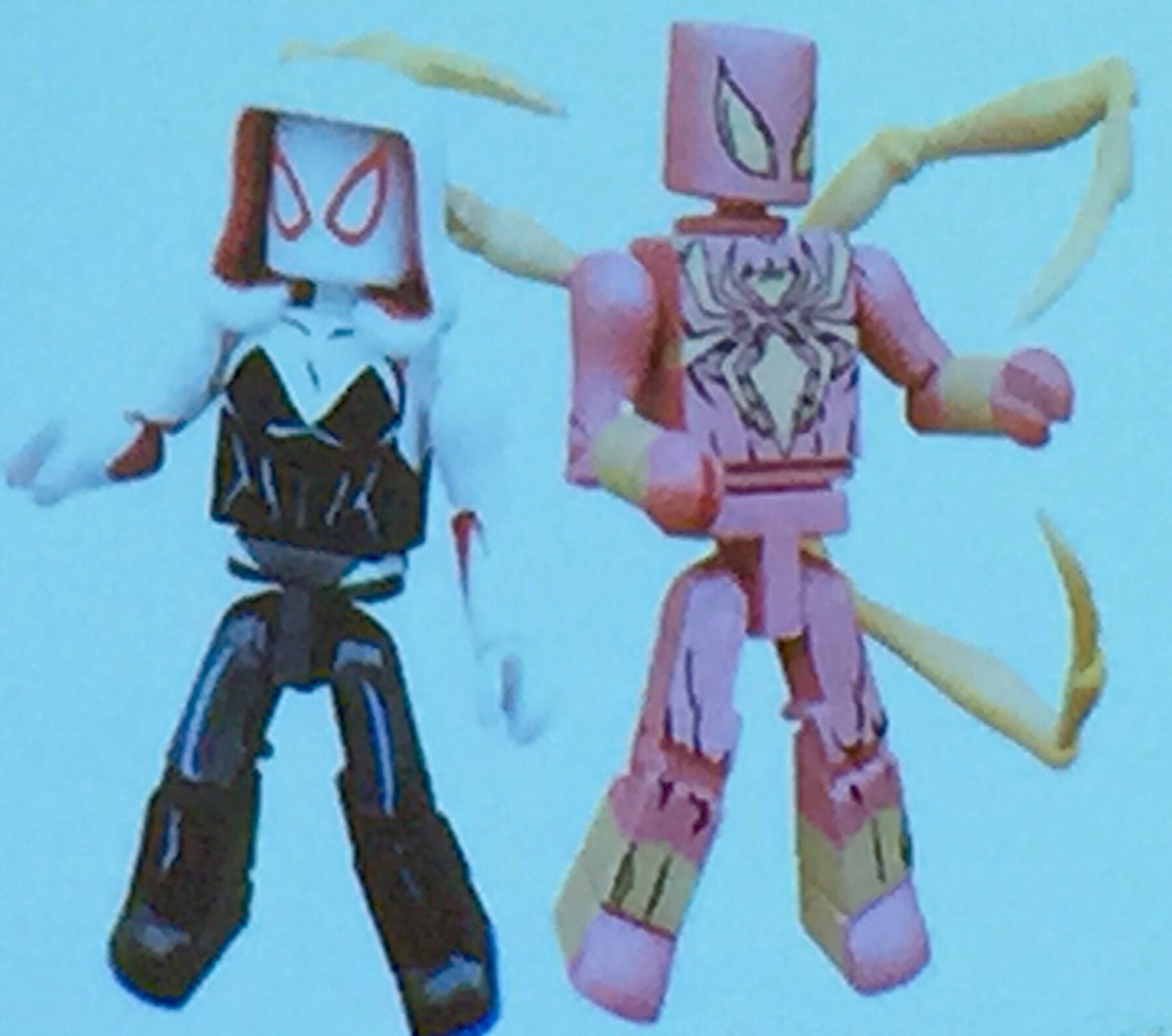 Now, I think it might be blasphemy that Toys R Us doesn't think Howard the Duck belongs on their store shelves as a mass release figure, but I can't fault them for the killer two-pack replacing the Howard (and Lady Thor) packs in their lineup.
The Iron Spider-Man Minimates will be a comics-based repaint of an upcoming Walgreens Exclusive Animated Iron Spider (which I'll be talking about later). I actually think I prefer the bright colors on the cartoon version, but I know many fans will want the comic Iron Spider-Man.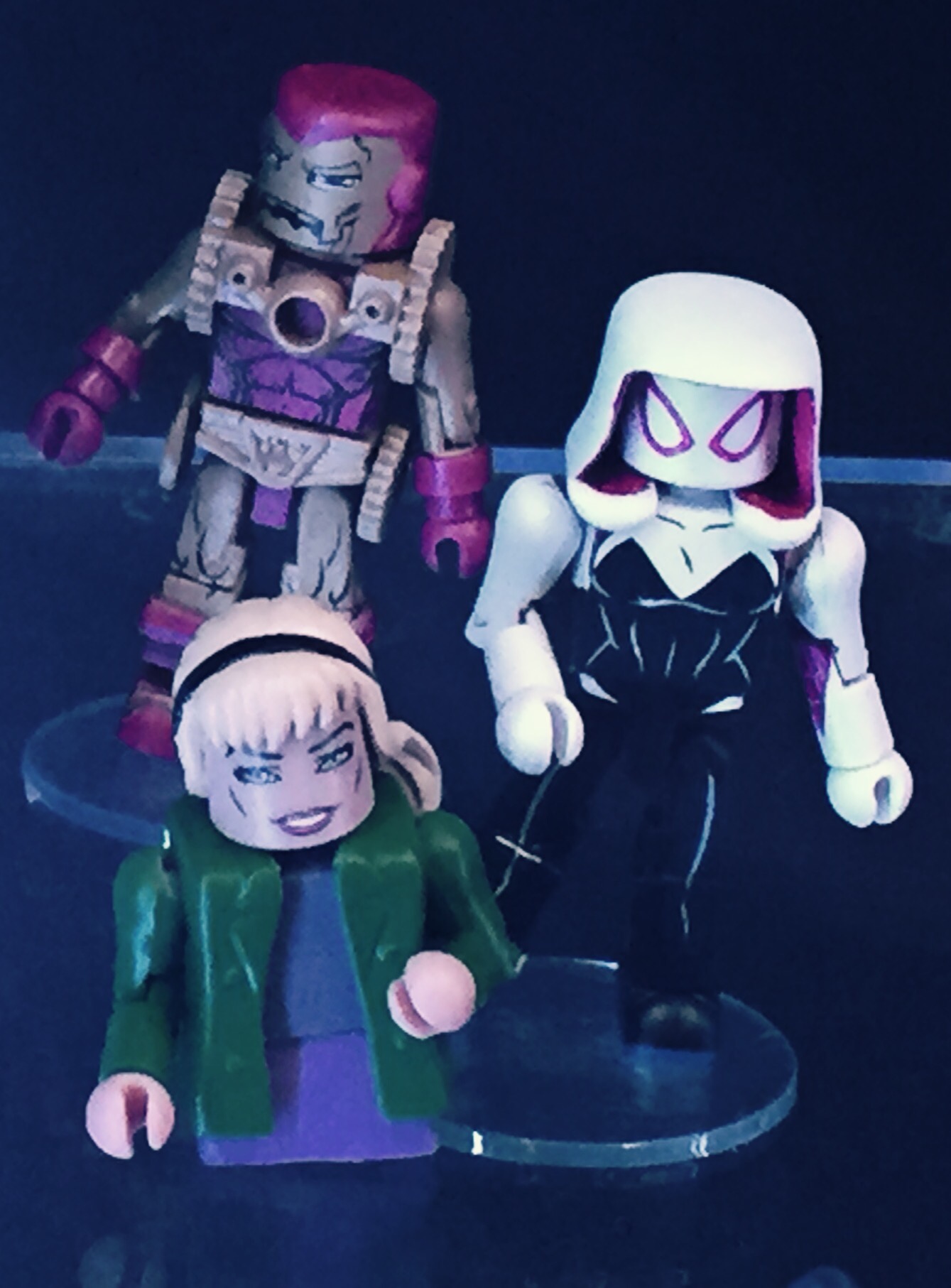 Meanwhile, Spider-Gwen will come with not only an extra unmasked Gwen Stacy head–but also a whole other interchangeable torso for a civilian Gwe Stacy! So this exclusive set is like getting two Gwens in one!
I really thought that Hasbro had the race to produce the first Spider-Gwen action figure won when they debuted the Marvel Legends Spider-Gwen at SDCC 2015, but Diamond Select Toys may pull off the surprise upset if they can get this Spider-Gwen out on-time in late 2015/early 2016.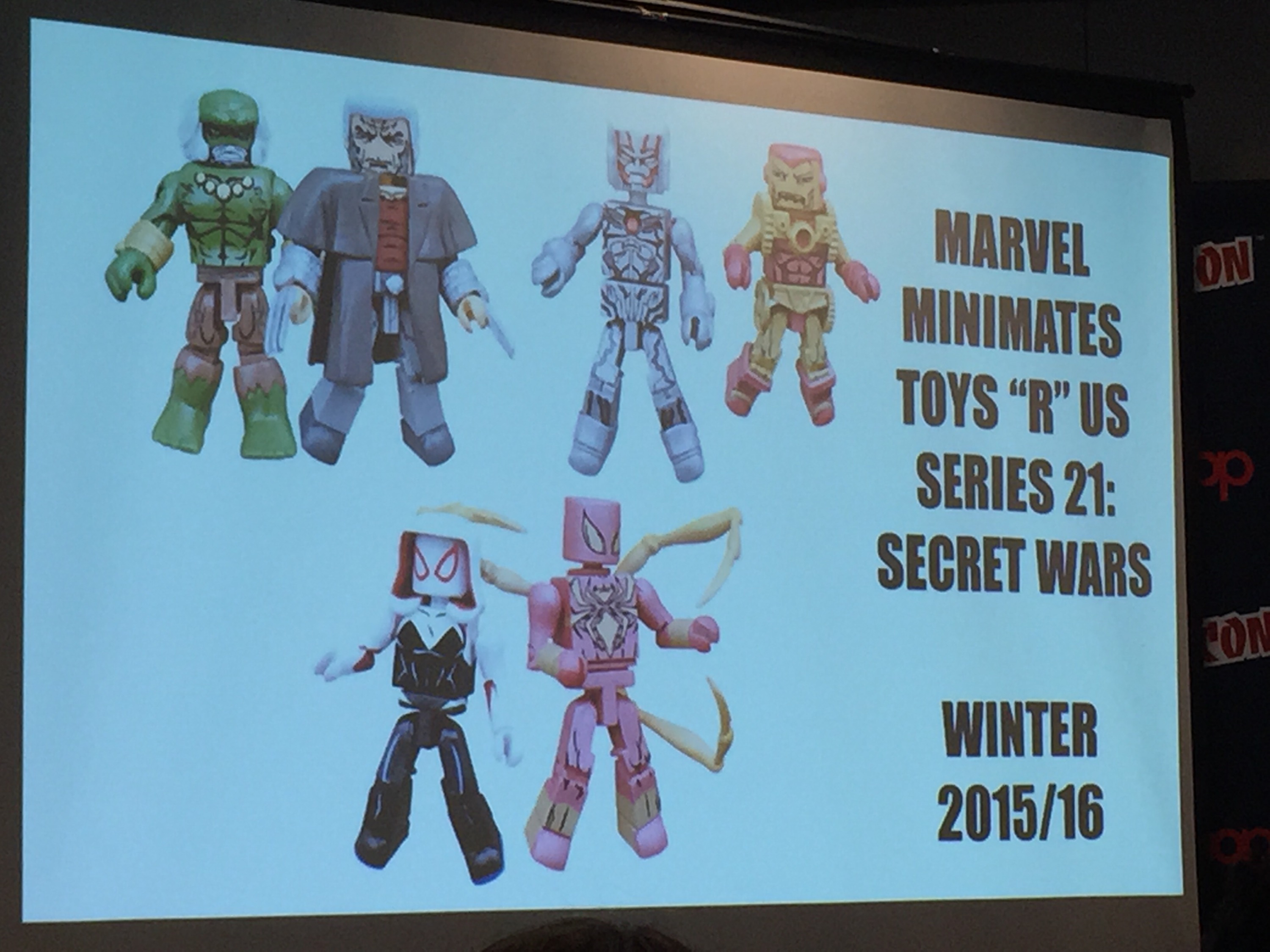 Joining the Gwen/Iron Spider pack in Toys R Us Minimates Series 21 will be the specialty-store packs of Maestro/Old Man Logan and Iron Man 2020/Ultron. I suspect that Ultron pack will shelf-warm like crazy, but it is what it is. Always nice to see the Maestro at retail, though!
Who else is planning to stalk Toys R Us for their chance to buy one (or two) of their exclusive Marvel Minimates Spider-Gwen and Iron Spider-Man pack this winter?