Sharp-eyed collectors noticed something a little bit peculiar at the San Diego Comic-Con 2015 Hasbro Marvel panel–the "Marvel Legends" logo on every slide that showed 3 3/4″ Marvel Infinite Series figures. At the time, we thought it might be an oversight, but at the Pre-NYCC Hasbro Party last night, it was confirmed that Marvel Universe/Infinite Series will be rebranded as a "Marvel Legends" 3 3/4″ line in 2016!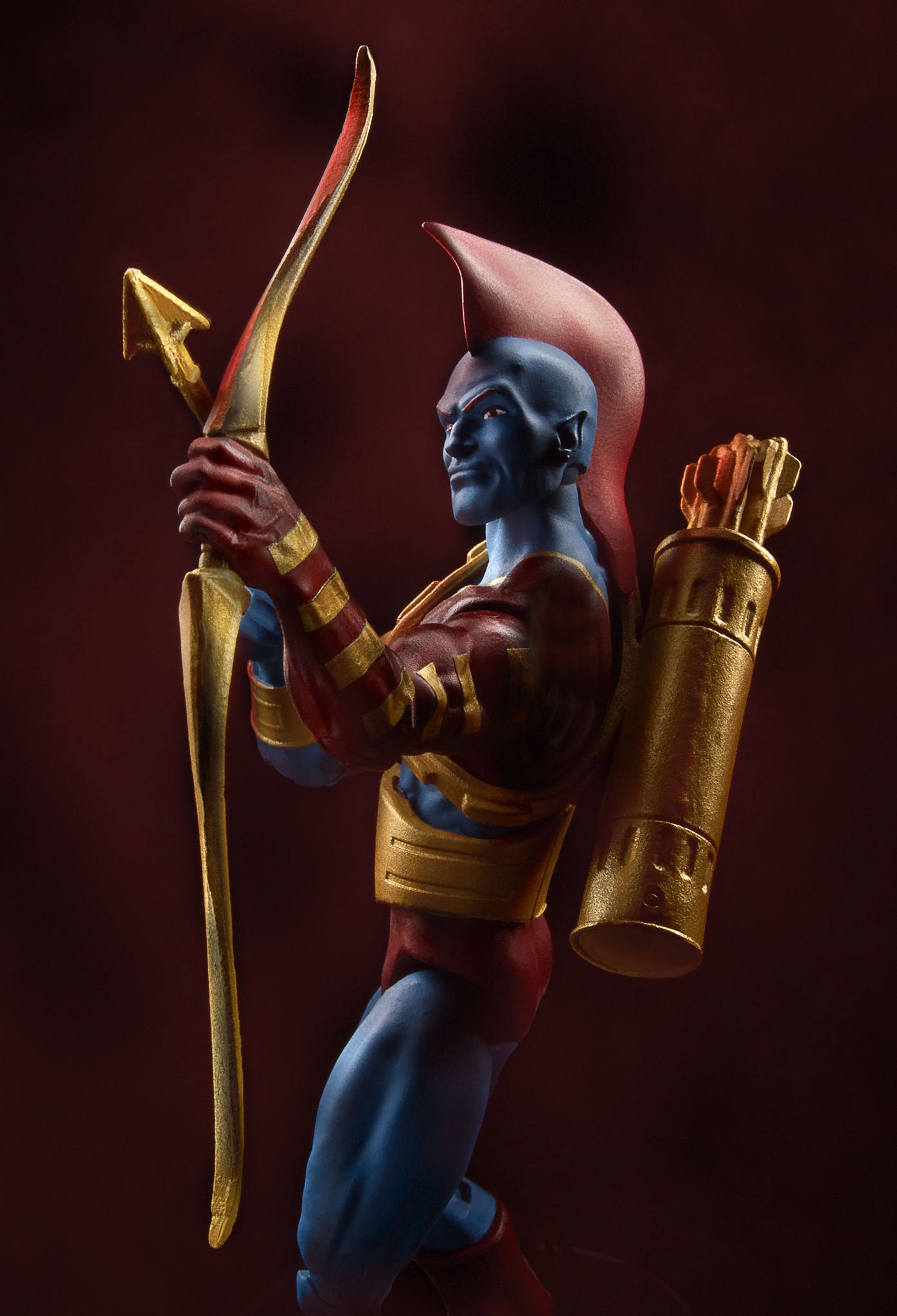 While Hasbro brought exactly zero new 4″ Marvel figures to their New York Comic Con party last night, they did bring a surprising bit of news: just two years after "Marvel Universe" was rebranded to "Marvel Infinite Series", the line is being rebranded again… to "Marvel Legends"!
Yes, in a move that's sure to create tons of confusion in future news headlines and with images taken out of context, Marvel Legends is going the same way as the Star Wars Black Series–two different scales with the exact same name. Yay?
The first six figures that will come under the 3 3/4″ Marvel Legends banner are the 2016 Wave 1 figures that we first saw at SDCC 2015 in July:
Captain Marvel (Carol Danvers)
Spider-Man Noir
Ulik
Triton (of the Inhumans)
Iron Man (Original Grey)
Yondu (Classic Guardians of the Galaxy)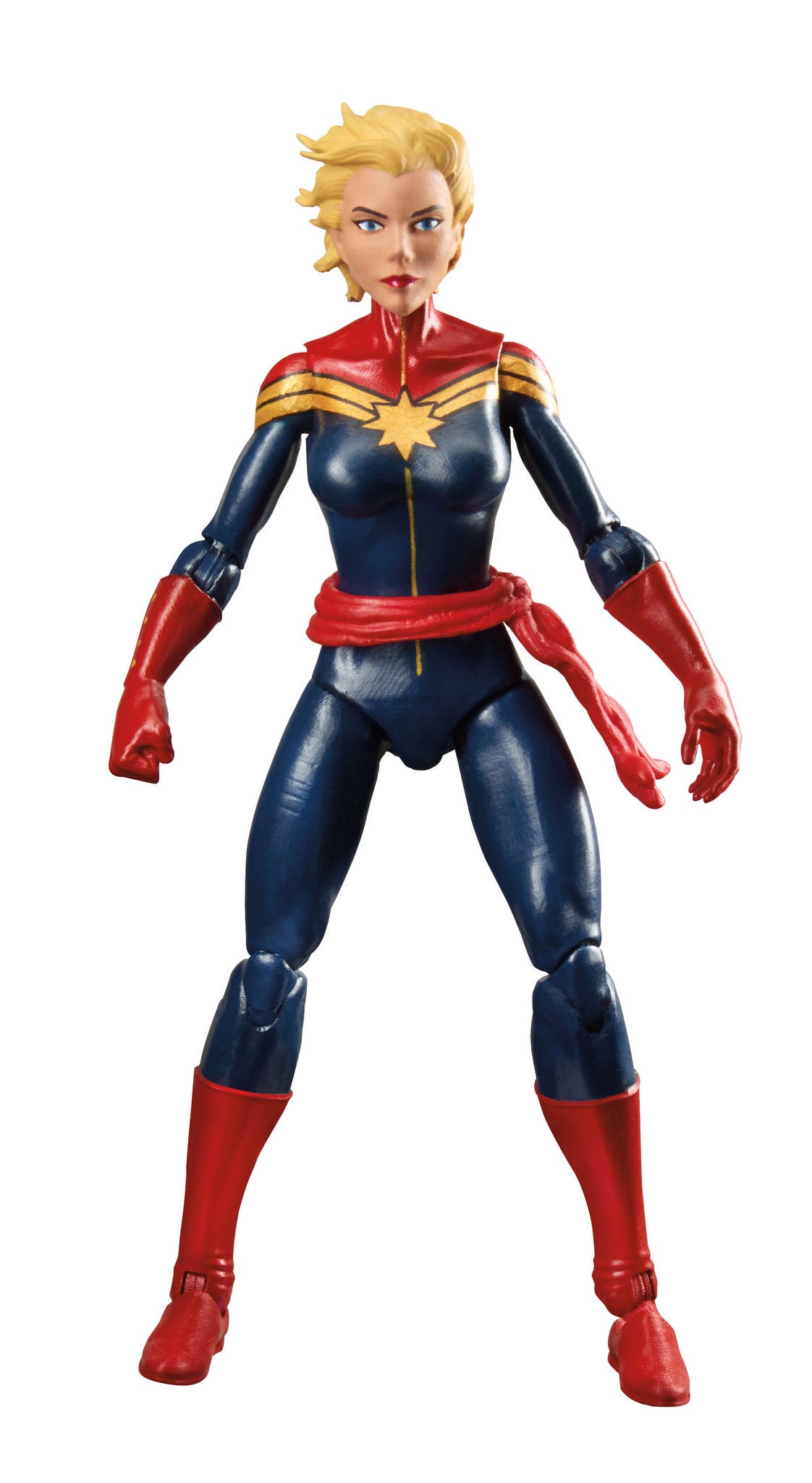 These figures all appear to be unchanged from how they look in the summer, but the official photos do give us a better look at them.
The 3 3/4″ Carol Danvers Captain Marvel remains the "headliner" of this series and an excellent figure. Finally, Carol gets the figure in this scale that she deserves!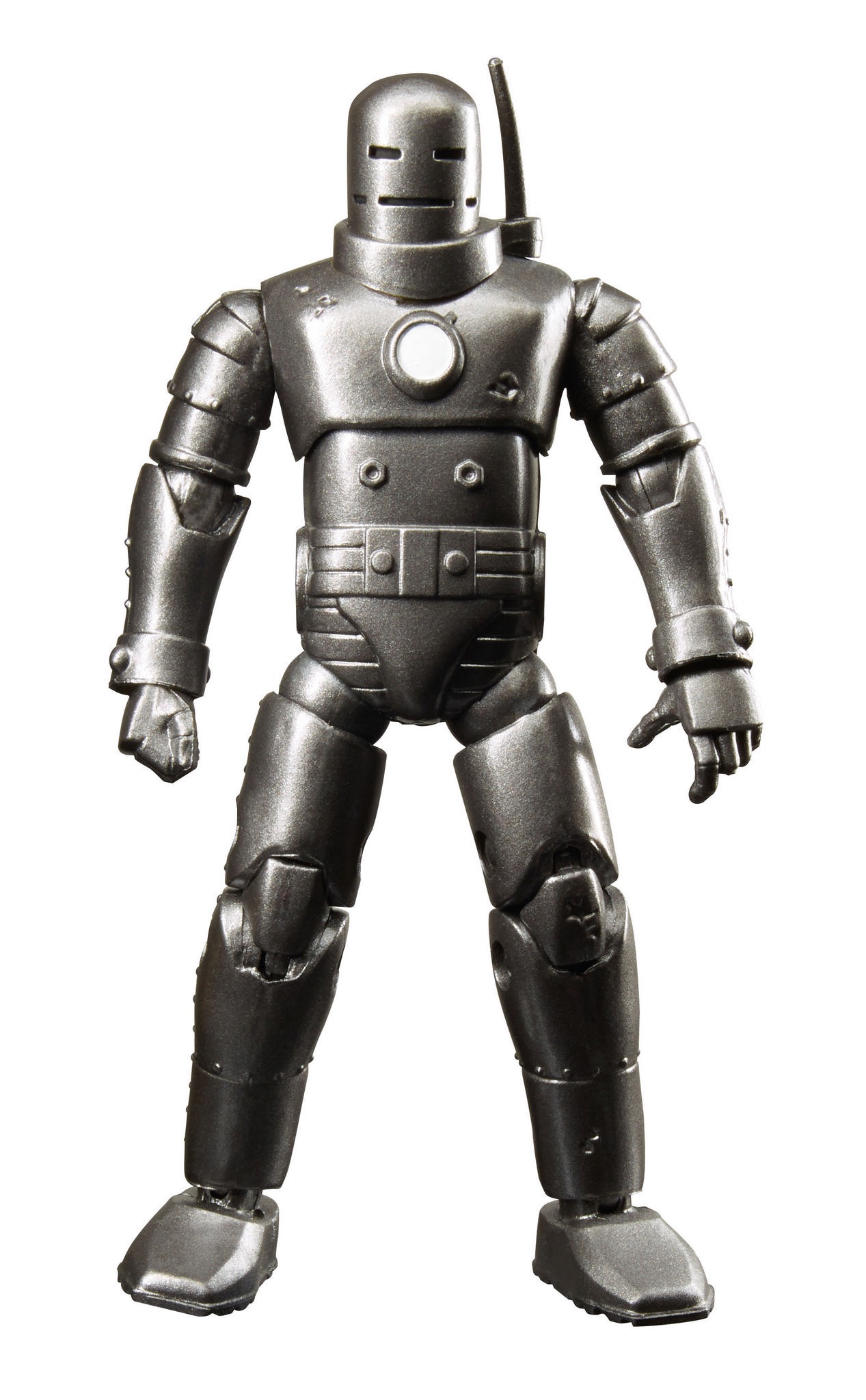 Honestly, I don't think that there's a bad figure in this wave at all. Getting that Original Iron Man mold released for a third time is rather dull, but it's a decent enough figure.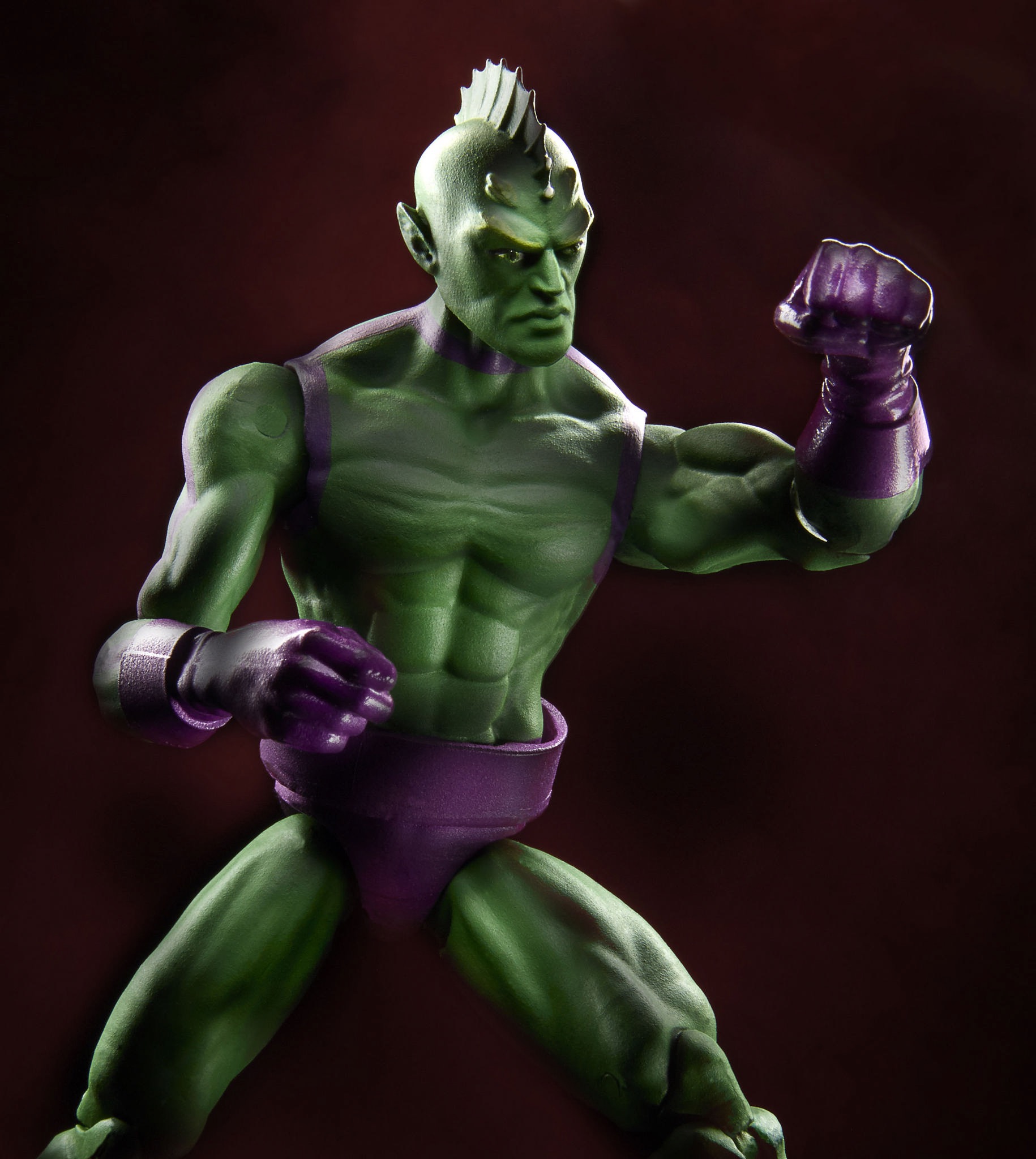 While I prefer the modern, cooler-looking Triton design on the recent "Inhuman" comic book series, Triton really should be sporting his classic look to match all of the MU Inhumans–and he is. Not the most visually exciting character out there, but very authentic to Triton's classic look.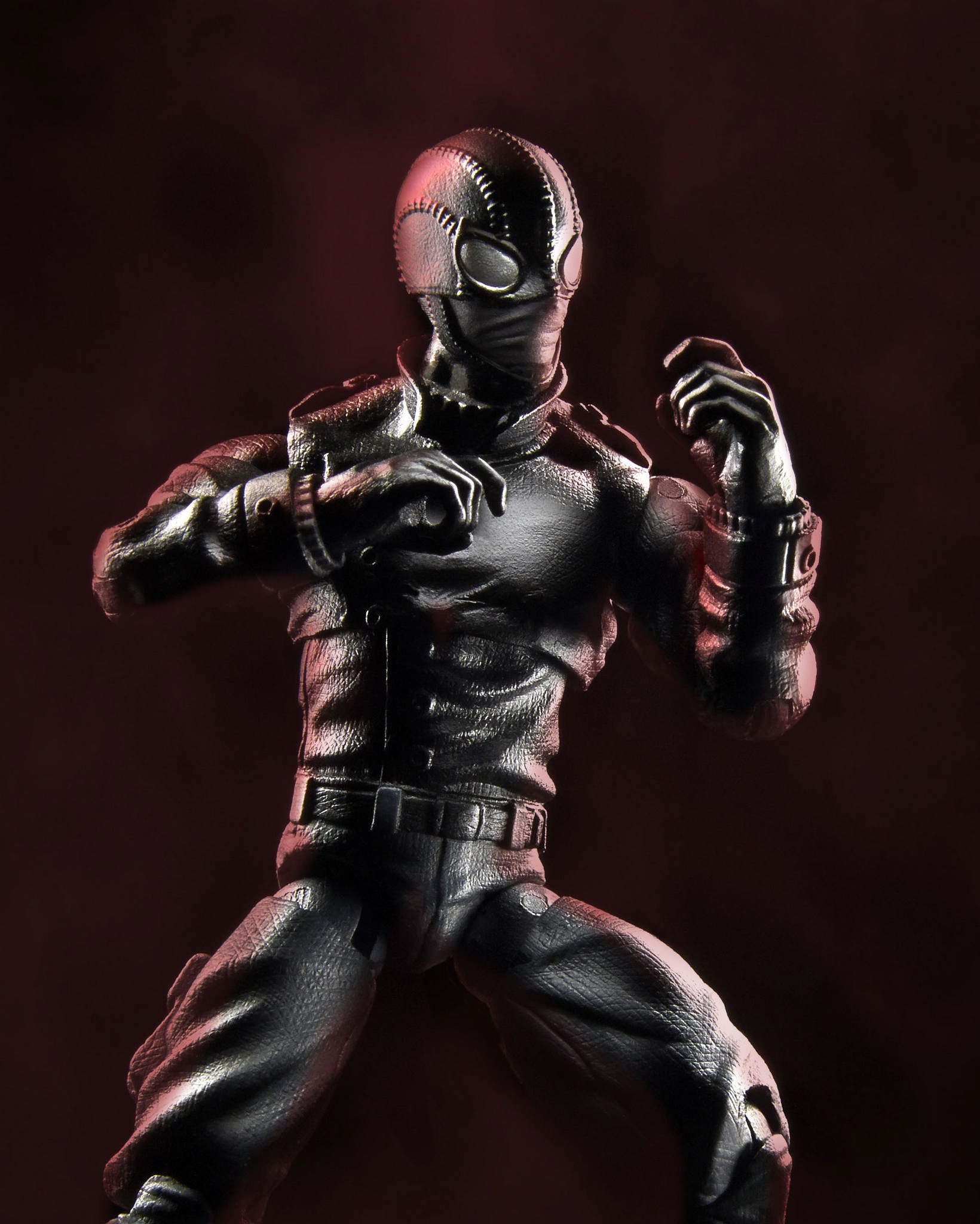 The 4″ Marvel Legends Wave 1 figures are expected to be released this winter, and will hopefully hit stores before the end of 2015. I'll post an update once the official cases go up for pre-order (which will be packed with two of each character with any luck).
How do you feel about the Hasbro 3 3/4″ line sharing the name of Marvel Legends, collectors? Do you think that this will increase sales of the line (or your interest in it)? Or would you prefer for the sake of ease and clarity that the two scales of figures continued to have different names?