Last week, Mezco Toyz showed off a teaser of some of their New York Toy Fair 2018 ONE:12 Collective figure reveals. Of the darkened silhouettes on that teaser, there was one Marvel figure so obvious that it didn't take a Spider-Sense to pick him out, and today it's official: the Mezco ONE:12 Collective Homemade Suit Spider-Man figure has now been revealed!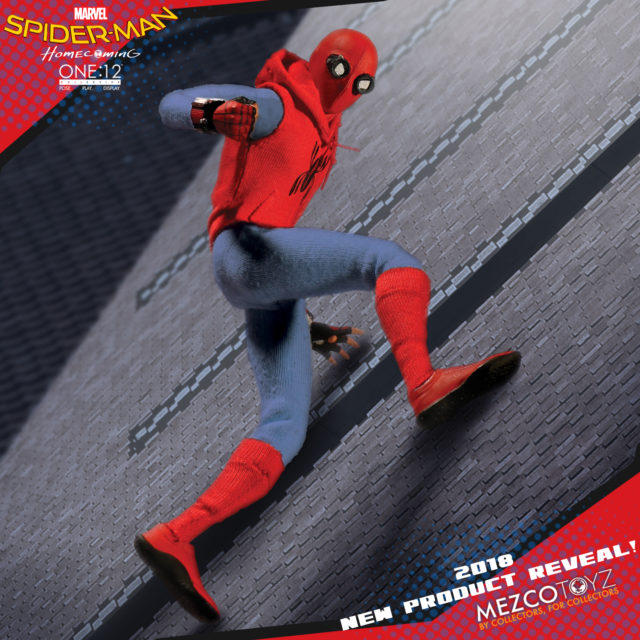 We're only three weeks and a couple days out from the 2018 Toy Fair event, where I'm extremely excited to attend Mezco Toyz' press event. But hey, what better way to build up anticipation than with a quick first look at some of the figures fully debuting at Toy Fair, right?
This is another figure where it's bordering on the impossible that there will be variants, so this looks like a one-and-done. And since Mezco is going to the expense and effort of developing an all-new body for this Homemade Suit Spidey figure, it will almost beyond any shadow of a doubt be a mass-release (or at least as close as ONE:12 Collective gets to that) instead of a retailer exclusive.
As expected from the ONE12 Collective figures, Homemade Suit Spidey will feature super-articulation (over 30+ points of articulation) and an all-soft goods costume (which this particular costume is perhaps better suited for than anything else Mezco has ever made for Marvel).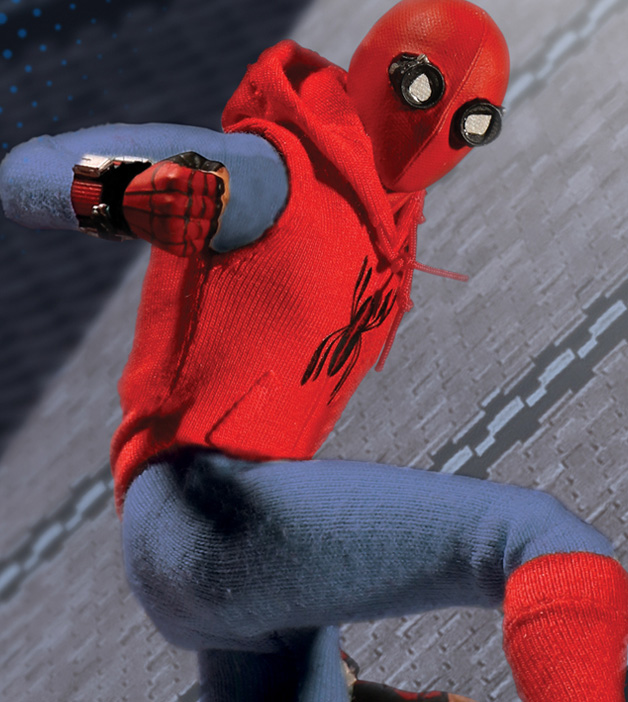 The figure will stand around 16 cm (6.3″), which seems slightly oversized for a Homecoming Spider-Man, but probably still perfectly fine to pose with other Marvel Legends and ONE:12 Collective MCU figures.
While we can't see any of them just yet, Mezco confirmed the accessories coming with this figure in the announcement:
2 assorted weblines
1 poseable webline
7 interchangeable hands
Unmasked Peter Parker Tom Holland Portrait Head Sculpt
That Tom Holland Spider-Man Head sculpt is going to be a big selling-point for this figure! Can't wait to see it next month!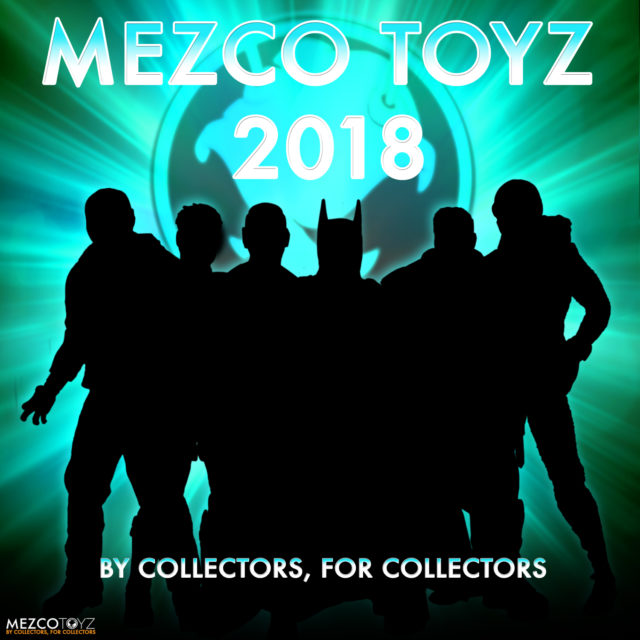 Mezco Toyz is going to be making an additional reveal each week leading up to Toy Fair, but obviously they're not all going to be Marvel ones. Stay tuned!
I'll be posting tons of hi-res photos to our social media pages throughout Toy Fair 2018 next month, and you can follow the Marvel Toy News Facebook, Twitter Page or even the MTN Instagram to have coverage sent straight to your favorite social media!
What do you think of the Mezco Homemade Suit Spider-Man ONE:12 Collective figure, Marvel collectors? And who are you hoping is hidden within those additional silhouettes from the teaser image?