With the 4th of July falling on a Tuesday this year, most domestic Marvel merchandisers are taking a well-deserved long weekend, so it's been a little slow on the Marvel toy news front. But one company that's not taking the day off is Sideshow Collectibles, who are rolling along with their month-long Online a Comic-Con event! We're all used to seeing Hulk bust some heads, but now we can see a bust of Hulk's head: the Sideshow Hulk Life-Size Bust is now up for order!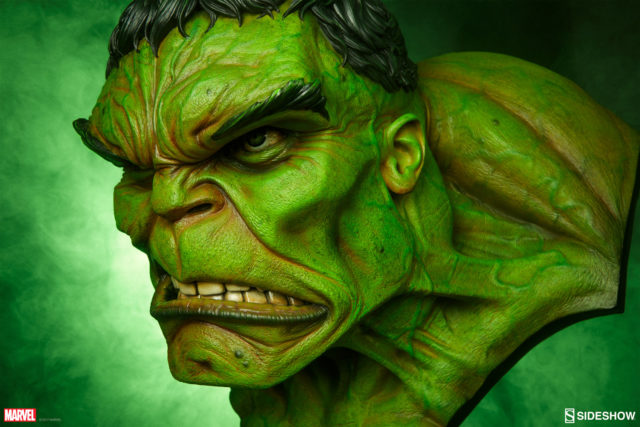 Busts were my gateway into high-end collectibles, so I've got a real soft spot for them and have always got my eyes peeled for additions to the increasingly rare number of Marvel busts released each year.
So, even though I prefer mini-busts to humongous full-size busts, when I heard that Sideshow Collectibles had a new Life-Size Hulk bust in development, I was pretty intrigued. Unfortunately, now that it's actually up for order and fully revealed, I'm feeling… a little bit less so (okay, a whole lot less so).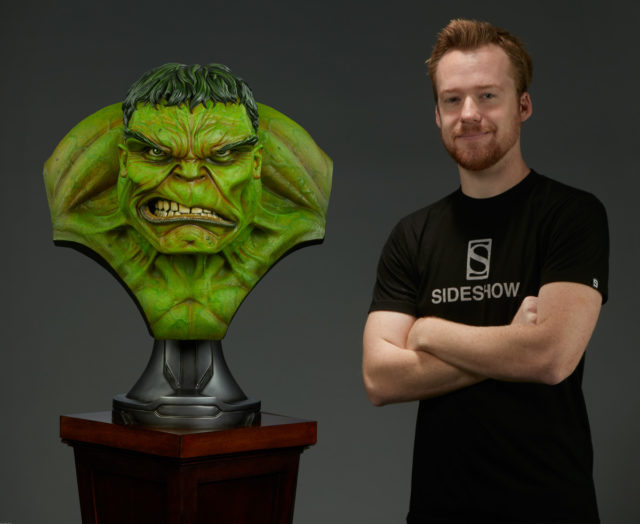 On the bright side, this Hulk head is enormous. Sideshow definitely didn't cut any corners here in the size department–this is a genuine life-sized piece.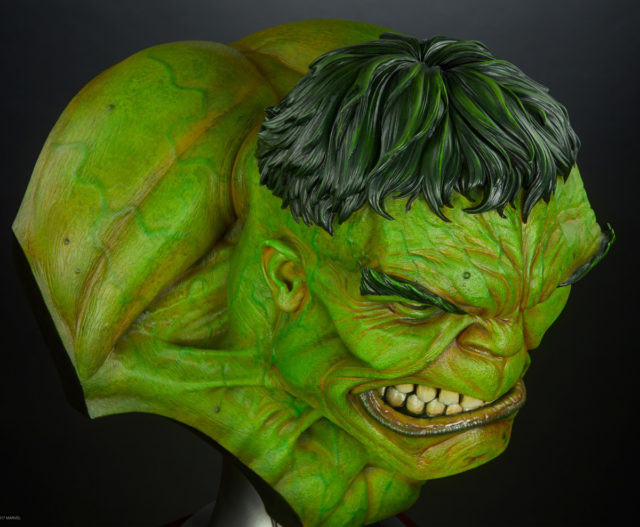 I also think that Sideshow Collectibles did a fantastic job of capturing Hulk's distinctive hairdo, which is full of win.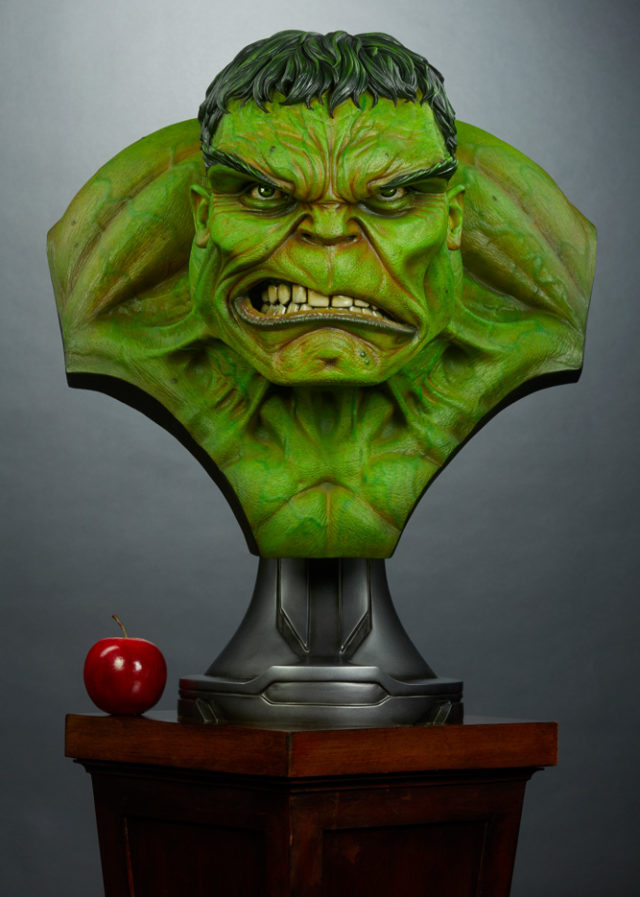 But while any life-size bust will make a real statement in your collection just by virtue of its size and presence, I'm pretty disappointed in the finer details of this 26″ tall Hulk LSB. The brown shading on the green looks really odd to me, Hulk's skin looks all saggy, and the squinty-eyed asymmetrical expression just does not look right for the Jade Giant.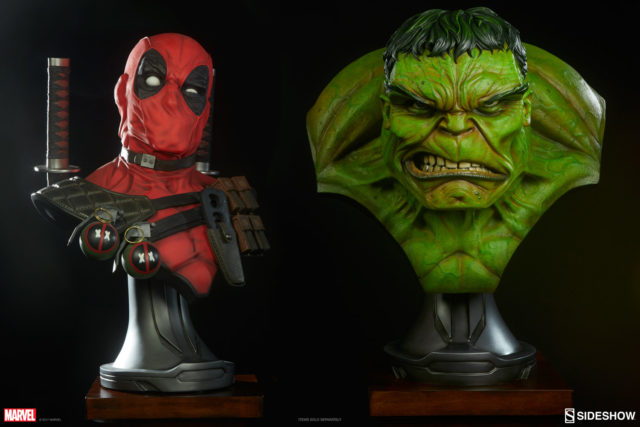 Perhaps most surprising is the heft–or lack thereof–of this statue. Whereas last year's Deadpool Life-Size Bust weighed in at 35 pounds, this life-size Hulk is a mere 20 pounds.
Considering the Hulk life size bust is a decent amount wider and longer than the Deadpool one (and costs a dollar more), it's shocking that it weighs only a bit more than half as much as ol' Deadpool. I have a real concern about this Hulk bust being very hollow if the specs for it are true, which I think will be a let-down to many collectors who care about the heft of their high-end pieces.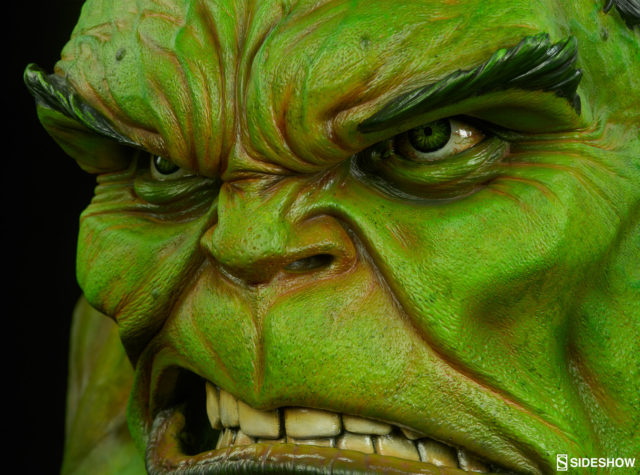 The Sideshow Collectibles Hulk Life-Size Bust is now up for order, and is scheduled to be released in December 2017. This is an easy pass for me, as space is a major issue for me right now and this sculpture is far from knocking my socks off. That said, I've seen some fans say they love this piece, so it seems like opinions are split on this beast of a bust.
What do you think of the first Sideshow Marvel Life-Size Bust we've seen in quite a while, Marvel collectors? Did Sideshow nail this Hulk LSB, or are you disappointed with the results? What Marvel character–if any–would you like to see captured in this format next?