In an Online Comic Con already full of surprises, Sideshow Collectibles has managed to surprise me again with this newly-announced White Storm Premium Format Figure statue. This is a repaint of a prior statue, but it's kind of big deal because: A) It's in-stock now and ready to ship!; and B) It's a limited edition of just 150, making it among the most limited Premium Format Figures ever released by Sideshow!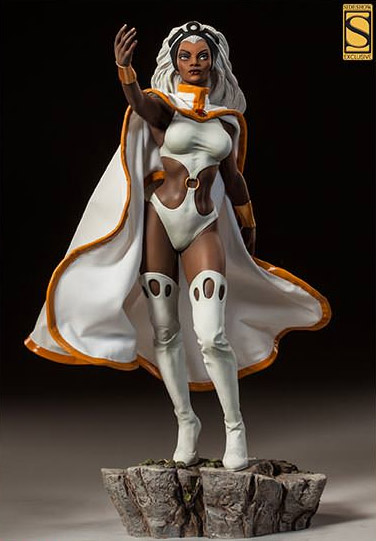 I'm a comic book guy, but make no mistake–I'm a Marvel Comics guy way before I'm a DC guy. But within Marvel, my big thing is the X-Men. And that means that I'm blind to the flaws of the 1990's X-Men animated cartoon series, which just may be the greatest cartoon ever made (so long as you don't rewatch it today). And that means that not only do I love Storm, but it also means I favor her white costume. So I am most definitely thrilled to see this white costume Storm make an unexpected appearance, even if it is incredibly limited to just 150 pieces produced!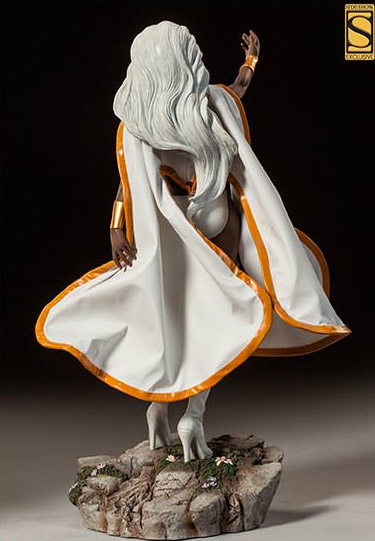 $349.99 is a steep price to pay for a repaint of a previously released Premium Format Storm statue, but with a limited edition size of just 150, I don't foresee the value of this particular statue going anywhere but up (and perhaps "way up" if more 90's X-Men cartoon fans like me pine away for it). This is obviously not the exact costume that Storm wore during the Jim Lee X-Men comics days, but it's most likely the closest that we're ever going to get in Premium Figure Format form (until Sideshow revisits storm in another half-decade or so).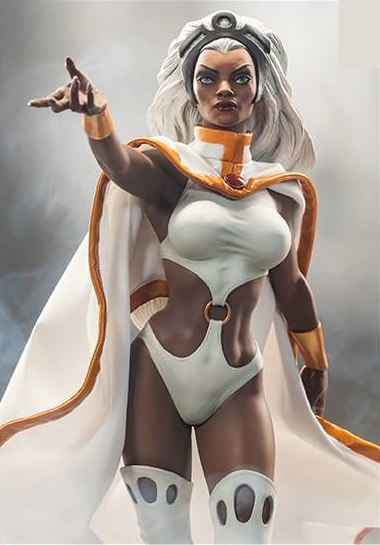 UPDATE: White Storm predictably sold out in under an hour on the Sideshow Collectibles website. You can still get on the Wait List even though the Sideshow Exclusive White Storm Premium Format Figure from the Sideshow website is marked as "Sold Out" right now. Ordinarily you can get most items sold through Sideshow using the Wait List, although since Storm is incredibly limited, in this case that may not occur. There's nothing to lose by trying, though, so if you want White Storm, the Wait List is likely your only chance to get her without paying insane aftermarket ebay prices.