One thing that I absolutely love about Bowen Designs as opposed to a lot of other companies that make high-end Marvel products is that Bowen's estimated release dates tend to be fairly accurate, and items usually go up for order within about six months (sometimes less) of a product's release. Unfortunately, delays do happen, and some statues slip through the cracks. But though they're running about half a year behind, the Bowen Designs Modular Iron Man and Beast statues are finally shipping out this month!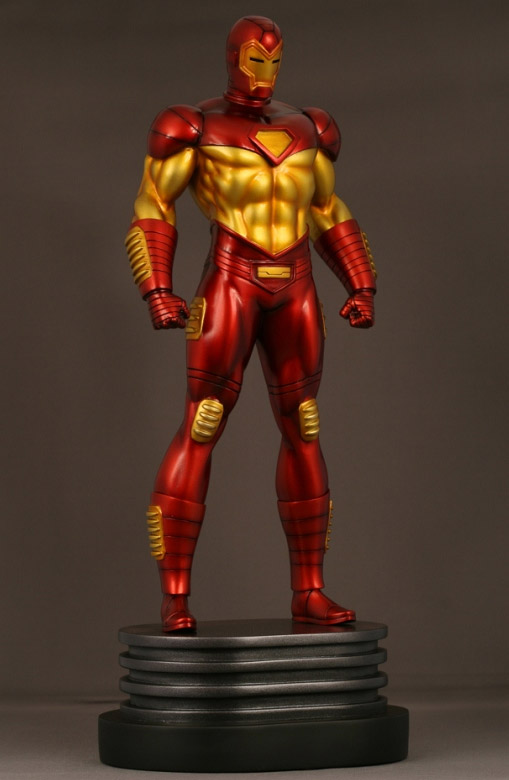 July 2013 is going to be
quite
an expensive month for Bowen Designs Marvel collectors, as a whole ton of products are scheduled to arrive at the Bowen Designs warehouse and ship out this month. The Bowen Doc Samson statue shipped last week, and seven busts are scheduled to arrive in the next two weeks: the Groot mini bust, the Clear Iceman bust, and the X-Men Variant Mini Bust five-pack. But none of those are the items I'm most excited about from Bowen Designs this month.
Originally scheduled to ship in December 2012, the Bowen Original X-Men Beast Statue has been delayed longer than I can remember any Bowen statue in recent memory. But finally, seven months late, the Bowen Original Beast statue is shipping out this week!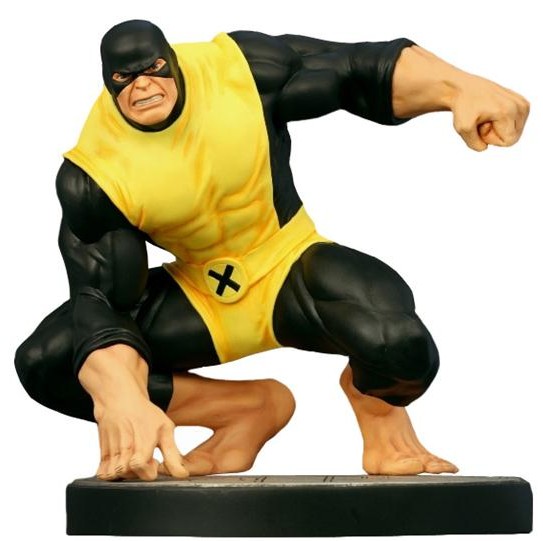 When the first sneak peek photos of the Original Beast Bowen statue hit the Internet, I was like "I don't need that. I wasn't even alive when Beast was human." Then a crazy thing happened and Brian Michael Bendis' "All-New X-Men" comic book series came out, and I became determined to own the whole Original X-Men team in statue form.
Yes, Bowen is bringing out a set of Original X-Men statues at the exact first time in my life when I'd ever consider purchasing them. That's serendipity right there! The Bowen Designs Original Beast statue is sold out through Bowen Designs and BigBadToyStore, but Sideshow Collectibles is still taking orders for Original Beast right now.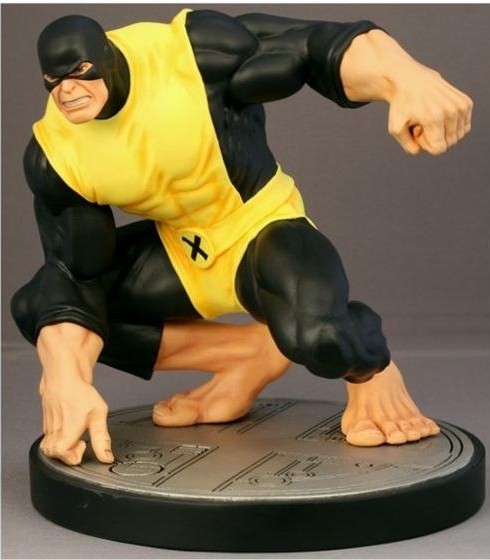 The other Bowen full-size statue coming out this month that's going to put a dent in my available balance on my credit card is their Modular Iron Man statue. At this point I've seen so much Iron Man merch this year that I could probably be happy not seeing another new Iron Man figure or statue until 2014–with the exception of this one.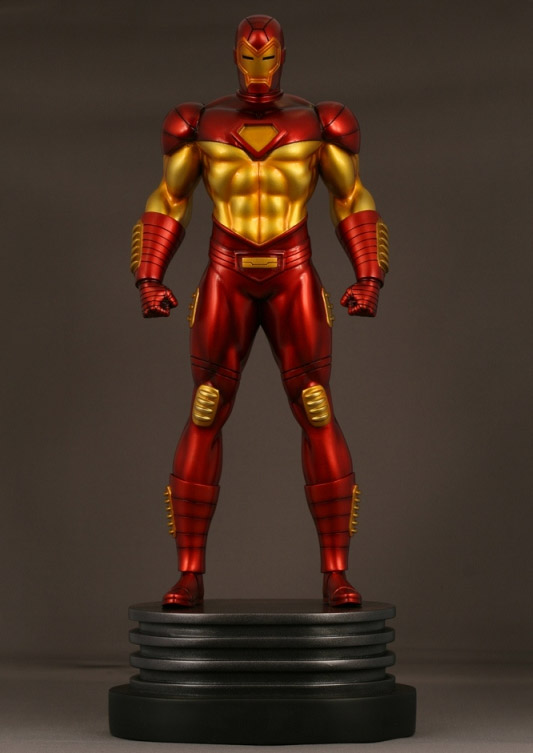 See, The first time I ever really connected with Iron Man was in the under-appreciated 1990's "Iron Man" animated cartoon, in which Iron Man wore the modular armor (and yes, I also love the much-maligned Avengers character Century because of that cartoon). Moreover, the Modular Armor is what Iron Man wore in Marvel vs. Capcom 2, one of the defining video games of my life! So yeah–I can live without seeing another Iron Man product this year, just as soon as I finish getting this Bowen Iron Man Modular Armor statue.
The Modular Iron Man statue is also sold out through Bowen Designs now (and has been for about 5 months), and Sideshow is also sold out already. However, BigBadToyStore still has some Iron Man Modular Armor pre-orders available for $199.99. I think a lot of 90's Marvel fans are pretty pumped up for the Modular Armor Iron Man statue's release, so I'd expect this to be one of the Bowen Designs statues that's totally sold out by the time it reaches retail.