Just because Bowen Designs hasn't put a single new statue up for order in 2014 (and may never put another new Marvel statue up for order period if a new licensing contract isn't signed) doesn't mean that the sneak peeks of what could be have to cease! Today, Randy Bowen gave sculptor Jason Smith permission to share images of another spec piece the release of which is contingent upon a new Marvel contract being signed–and it's a good one! Coming from Bowen Designs in 2014 (maybe)–the Bowen Spiral Statue!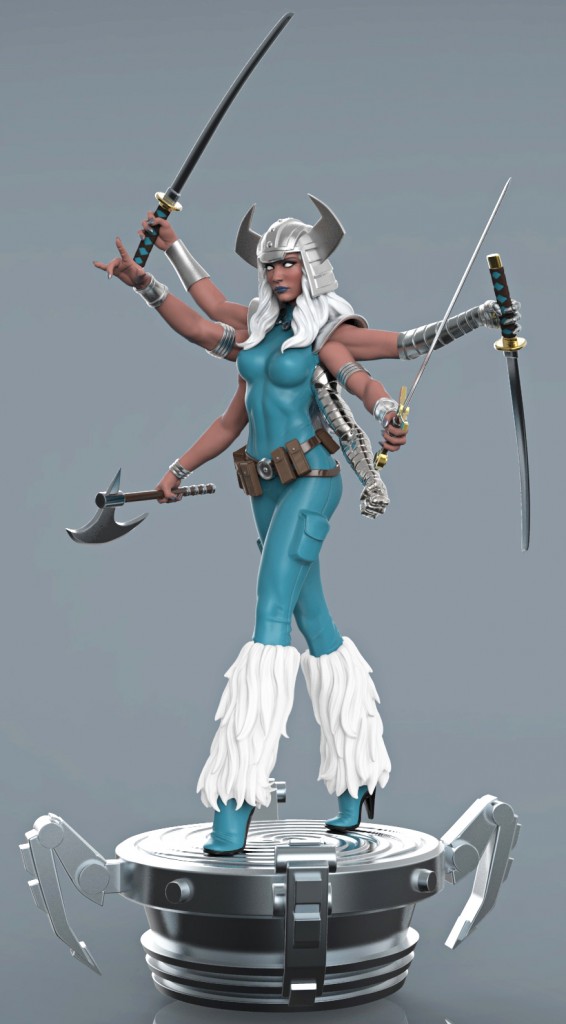 Despite the fact that we're now in the "dead zone" between the end of the Bowen Designs Marvel Phase V contract and the beginning of the hopefully soon-to-be-signed Bowen Phase VI contract, some of Bowen's best sculptors like Jason Smith are still hard at work.
We saw Jason Smith's spec Bowen Wonder Man statue sneak peek images a few weeks ago, and now he's got some new photos of his work-in-progress Spiral!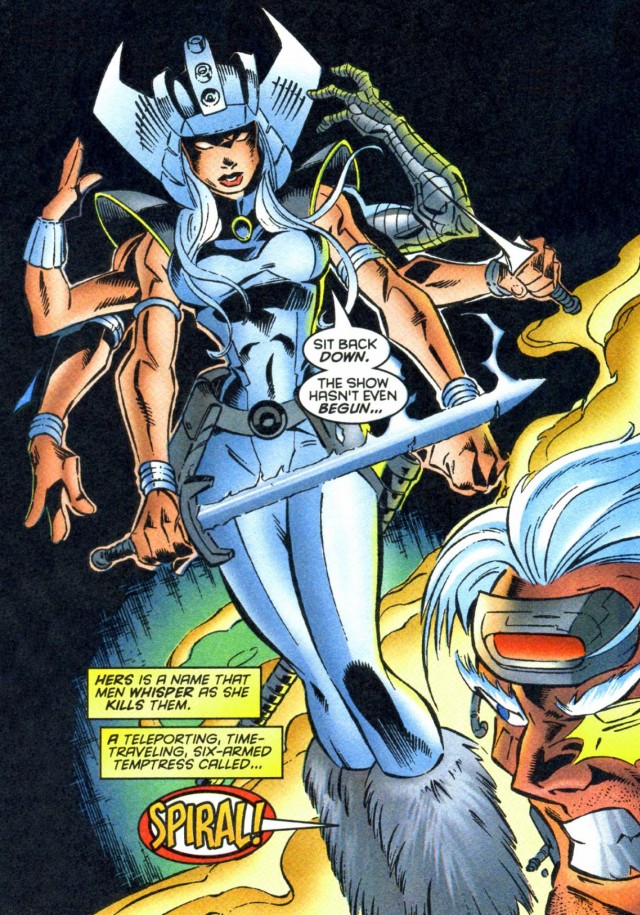 As a longtime fan of the X-Men comics and a Marvel vs. Capcom 2 video gamer, Spiral is a character I never thought I'd see in high-end statue form. I promise you Sideshow Collectibles and Gentle Giant Ltd. are not lining up to give us a statue of the teleporting, six-armed sword-fighter from the Mojoverse. Luckily, Spiral is exactly the kind of secondary character that Bowen Designs revels in creating, and I couldn't be happier about it!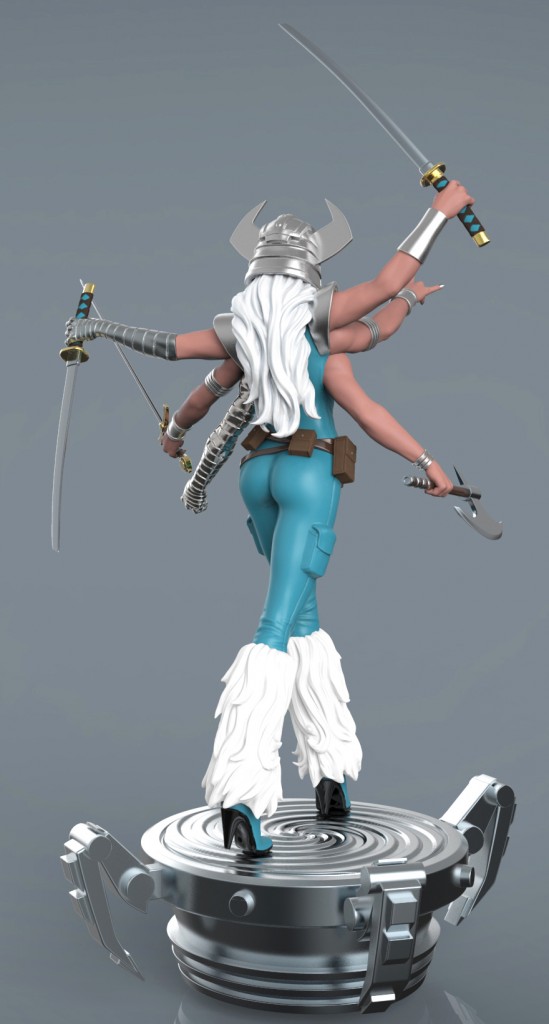 Obviously these are only early renders of what the Spiral Bowen Statue would look like, but for our first sneak peeks, these are loving quite lovely (though that may be the first time Spiral has ever been associated with "lovely").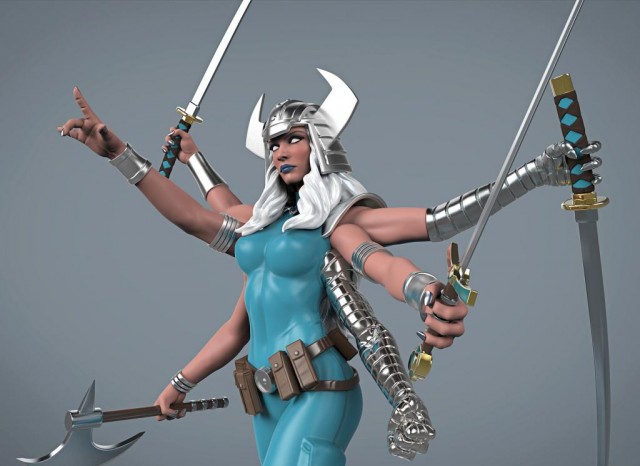 Thankfully, this statue will capture Spiral's "classic" X-Men appearance and not her costume from the short-lived (and honestly not very good) Uncanny X-Force appearances of Spiral.
Spiral's metal arms do look quite shiny in these early images, but I'm fairly certain they would be painted in shiny metallic silver paint and not chromed. Bowen Designs has had too many problems with chroming in the past, and as a result chrome Bowen statues and busts come out very rarely these days (which is a shame, as the Bowen Stryfe statue that came out this winter would have looked magnificent chromed). I think Spiral's metal arms will look great regardless–just don't expect chrome.
Obviously this Bowen Spiral full-size statue would be meant as a companion piece to the super-limited and perfectly-disgusting Mojo statue that went up for order last year. Spiral and Mojo will look amazing together (at least, assuming the Spiral Bowen Designs statue is actually produced). While Bowen Designs and even BBTS have been sold out of pre-orders for the Bowen Mojo statue for months, EE still has a few Bowen Designs Mojo statue pre-orders available with free shipping (for now).
How do you like our first glimpses at the long-demanded Bowen Designs Spiral statue, Marvel fans? Are you hoping that Marvel's hottest six-armed babe sees production so you can add her to your collection, or does a high-end statue version of Mojo's right-hand hench-woman just not catch your attention?