Despite the fact that no new contract has been signed yet with Marvel, Bowen Designs had a highly unexpected ace left up their sleeve: one more Marvel Phase V state that previously had not been solicited! We didn't know it was coming for certain at all, but tonight the Rocky's Vault Exclusive Bowen Designs Classic Beast Statue was put up for order… with an insanely low edition size of just 75 pieces produced! If you blinked, you missed one of the shortest-run Bowen sculptures ever!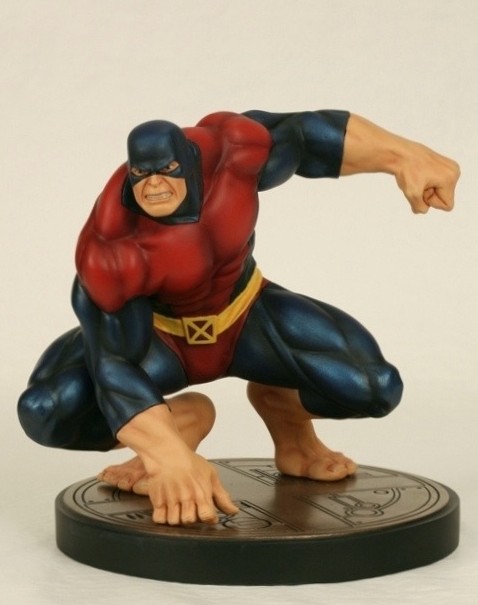 We've been hearing about a Bowen Classic Beast full-size statue variant in Beast's blue and red costume for ages, but I had legitimate concerns that such a statue would never be released (what with the Bowen Designs contract that the piece was meant to be a part of being expired at the end of 2013 and all).
I was skeptical that this Neal Adams Beast statue would ever be put up for pre-order at all… And it turns out I was right! There will be no pre-order… because the Classic Beast Bowen statue (sculpted by the legendary Kucharek Brothers) was in-stock and ready to be ordered immediately tonight.
Not only that, but the piece has an insane limited edition size of just 75 pieces (that's right–seventy-five). While this isn't the single most-limited Bowen statue ever released (a light blue Spider-Man Action statue with LE 50 came out a few years ago), it's certainly among the most limited.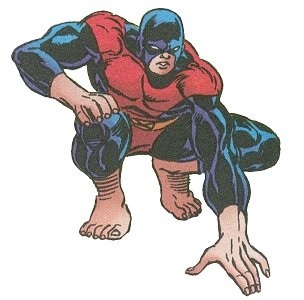 The Bowen Designs Classic Beast statue was available briefly earlier tonight through the Rocky's Vault website, but as you might imagine, with only 75 pieces of this statue produced, this Blue and Red Beast statue sold out very quickly (in about an hour and a half after being posted).
Luckily, I ordered a Bowen Classic Beast full-size statue instantly as soon as I saw he was posted for sale. The Neal Adams era of Uncanny X-Men isn't my favorite, but there's no way I wanted to miss out on what's going to be among the shortest-run Bowen Designs statues ever made!
Anyone else get on board for what it is one of the most-limited Bowen Marvel statues ever released?