I literally just got my Bowen Human Torch statue in the mail today and was preparing to review and discuss that tonight, but I guess you just can't stop the wheels of progress from turning–the next Marvel Bowen Designs statue has now been released (the fifth in the past month)! Bowen Designs is known for tackling the second-tier characters that no other company will, and the perfect example of this is their latest release: the Bowen Stryfe statue–limited to just 400 pieces produced!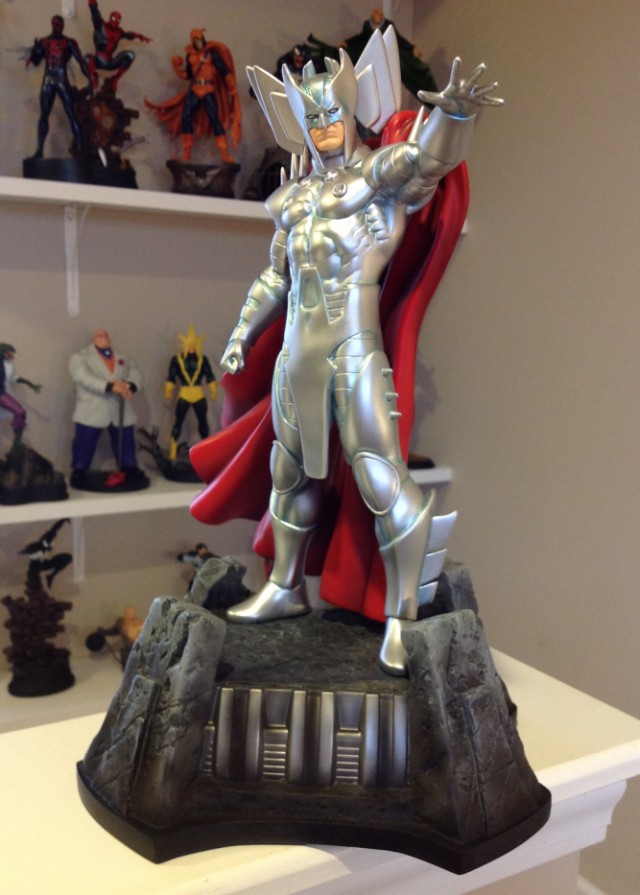 Bowen Designs is known for treading where no other Marvel high-end collectibles licensee will dare, releasing characters like Strong Guy, Eternity, Sauron, Mangog and more. And for their latest treat to fans, Bowen is presenting collectors with one of the greatest 90's X-Men villains–Cable's evil doppelganger and arch-nemesis, Stryfe!
While he's best known for his appearances in the 1990's Marvel comic books, Stryfe has made his presence known in recent years in Marvel comics story arcs like "Messiah War" and "Vendetta".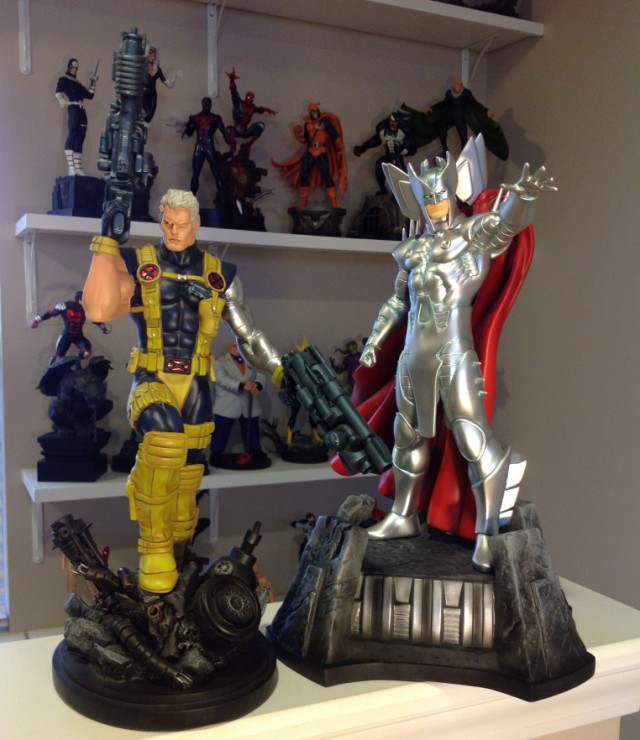 When Stryfe was announced for production by Bowen Designs, I was pretty startled. Stryfe is one of those fan-favorite villains you always hear collectors request, but most companies don't seem to take strike seriously–in fact, Hasbro has seemingly scrapped the Marvel Legends Stryfe figure that they showed concept art for way back in 2012! So I was not expecting any high-end company to tackle Stryfe, but Bowen Designs came through for fans once more.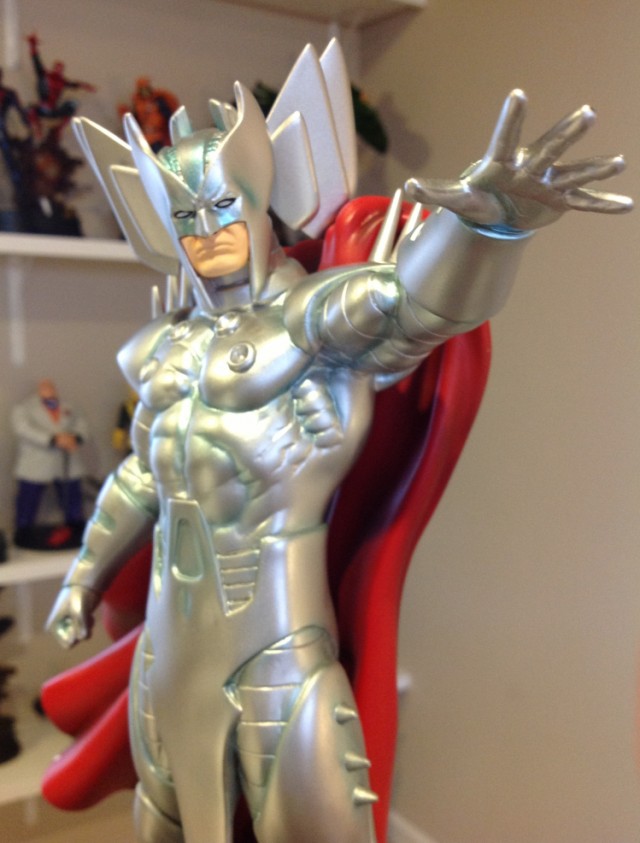 At just 400 total pieces produced, Stryfe is a really limited edition. Not quite as limited as the LE 217 Original Iceman statue that was released this winter, but definitely up there with some of the rarest Marvel Bowen Designs statues ever!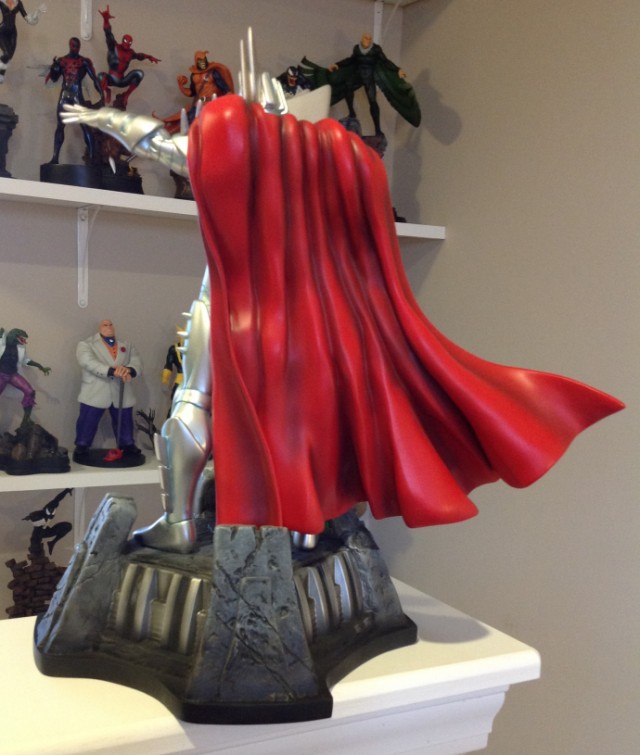 I would have really liked it if Bowen could have chromed the Stryfe statue's armor, but with the size of the Stryfe full-size statue and the quality control issues with chroming, that would have probably led to this statue carrying a $400 price-tag instead of $240. I can live with Stryfe's armor not being super-shiny, personally (although there are customizers out there who will chrome this statue for you if you so choose).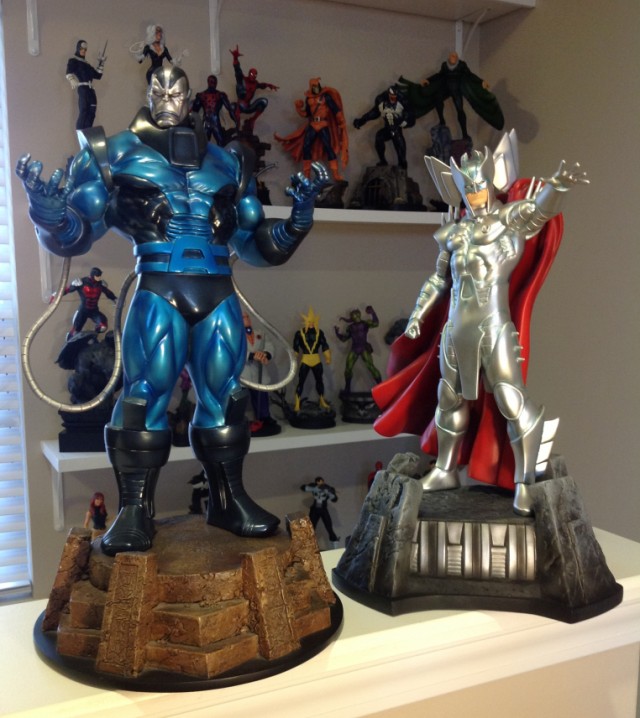 While not nearly the largest Bowen Marvel statue ever released (in fact, plenty of Bowen statues like the Sentinel and Apocalypse tower over him), Stryfe still stands a perfectly impressive 14.5″ tall on his base. While Stryfe isn't the tallest statue around, he's still pretty large and in-charge compared to most Bowen X-Men statues out there.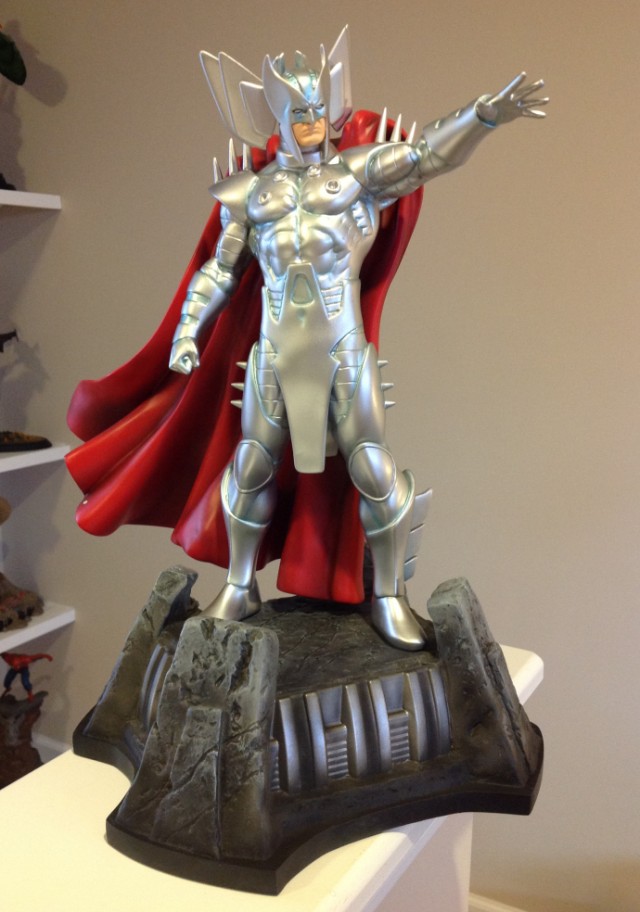 Although Bowen is sold out directly, a few units of the Bowen Designs Stryfe statue are still available for order online at or below retail price as of writing. Combining the fact that this is likely to be the only high-end statue of Stryfe ever produced with the super-low run size of 400, this is probably a statue that's going to get much more expensive on the aftermarket within a year of its release.
90's Marvel fans–is the Bowen Stryfe full-size statue in your collecting plans for this winter, or are you passing on the mastermind behind the classic X-Cutioner's Song?