No matter how much competition from other companies may come, Bowen Designs continues to keep chugging along! Coming in November 2013, Bowen Designs will be releasing a pair of Marvel villains–one of which legendary, and the other a cult favorite. Get ready for the first-ever Bowen Stryfe and Red Skull Action Pose Statues!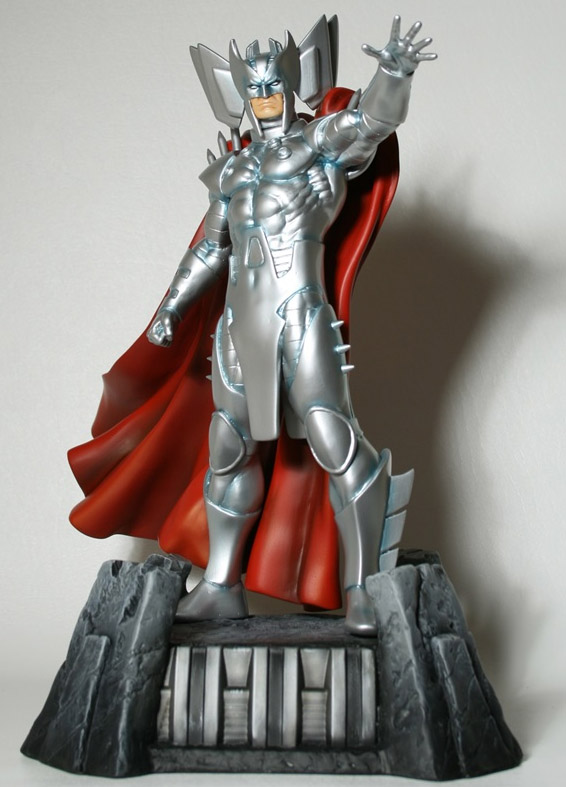 It's hard to believe that X-Force has been around for over 20 years now, but across all of its iterations, Stryfe (the villain featured in the very first issue of the comic book series) has remained the most iconic and memorable X-Force villain. Poor Stryfe doesn't always get his due, as he's a more modern Marvel Comics villain and not a classic like Green Goblin or Red Skull. But that trend will be coming to an end in winter 2013, when Bowen Designs releases their first-ever Stryfe sculpture.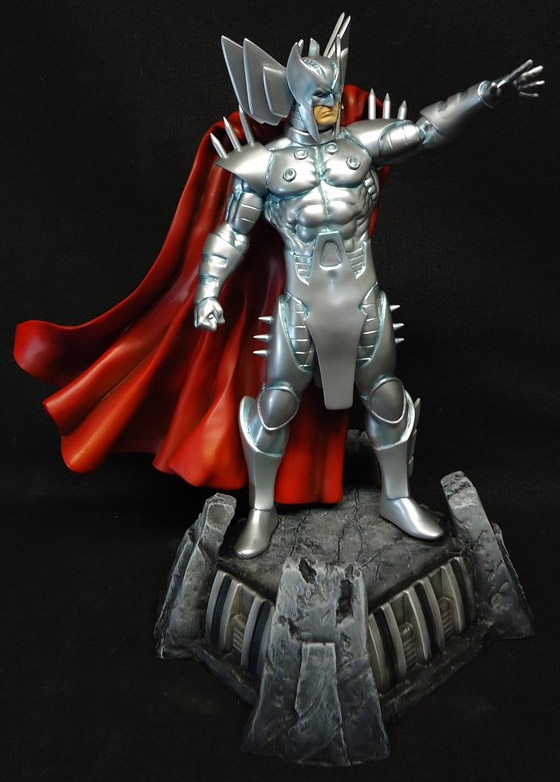 The Bowen Stryfe Statue will stand over 14.5″ tall on his base, and has been sculpted by the prolific Kucharek Brothers, who I really feel like can do no wrong when it comes to Marvel statues. The Bowen Designs Stryfe Statue is expected to be released in November 2013 and is now available for pre-order. The MSRP for Stryfe has been set at $250 + shipping by Bowen Designs, but EE has him on pre-order for below retail for $239.99 with free shipping.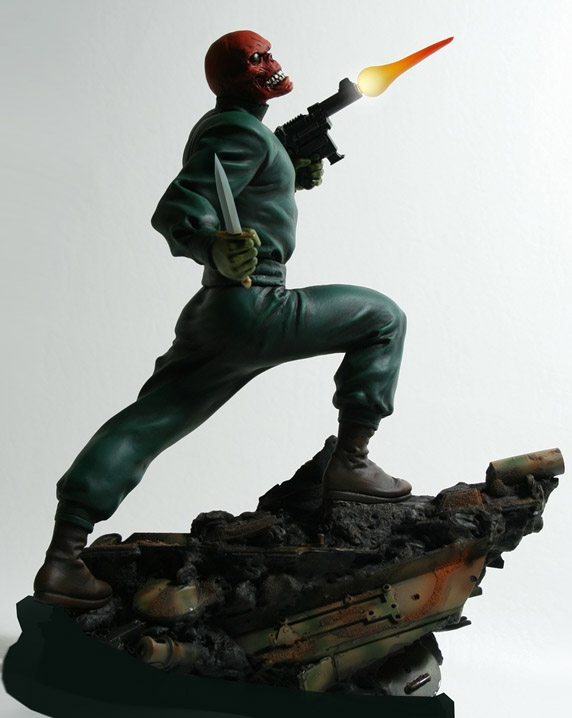 Next, we have the Action Pose Red Skull statue. This one has been sculpted by the great Randy Bowen himself (which doesn't happen nearly as often as it used to). Bowen Designs has produced Red Skull sculptures in the past, but this is the very first one to be caught in an action pose.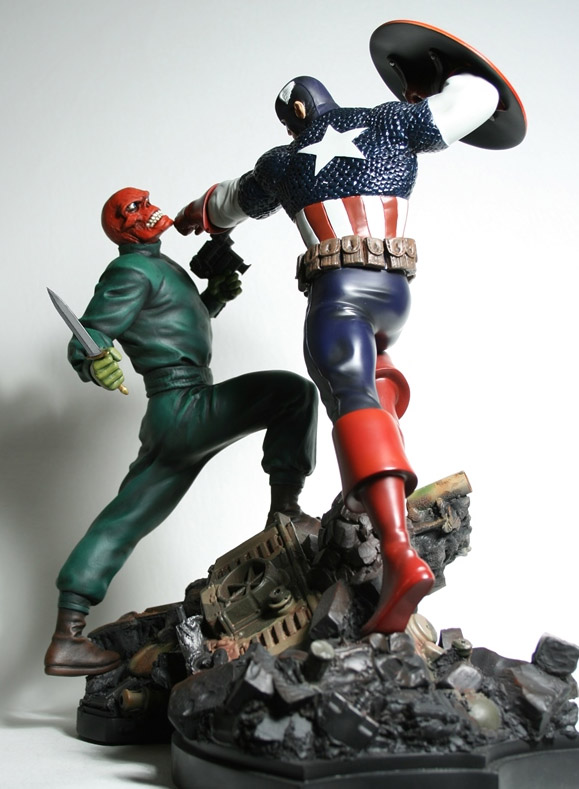 While I don't particularly love the Bowen Action Red Skull statue as a standalone piece, I do think it pairs very well with the new Bowen Designs Captain America action pose statue. I'm not a big enough fan of classic Captain America and Red Skull to buy these statues myself, but I imagine there are plenty of fans who'll love this pairing. The Bowen Designs Red Skull (Action Pose) Statue is also now available for pre-order, with a scheduled release date of November 2013.
What do you think, Marvel collectors? Are you burned out on Red Skull merch, or will this new statue be a worthy addition to your collections? And how do you feel about that Stryfe statue–worth the price, or a villain that just isn't up your alley? Leave a reply and let us know!