While some Marvel fans will insist that it's decidedly uncool to,claim your favorite Captain America villain is anyone other than the Red Skull, my personal favorite villain is the far more morally ambiguous Baron Zemo. Baron Zemo swag doesn't tend to light the collecting world on fire, however, so high-end Baron Zemo collectibles aren't all that common. But Baron Zemo is about to get a fresh taste of the high-end, as a Bowen Designs Baron Zemo has now been revealed as in the works!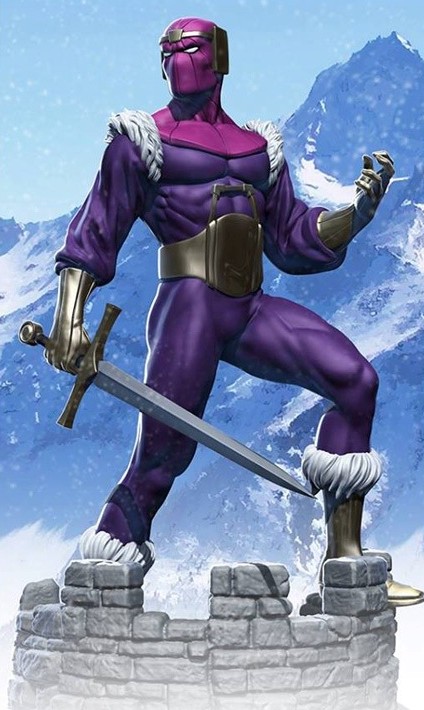 Baron Zemo surprisingly got a lot of love in 2013. The first mass-release Hasbro Marvel Universe Baron Zemo figure came out, along with Baron Zemo Minimates figures of both classic and modern Zemo. Some stores even released the 2014 Marvel Legends Baron Zemo figure a bit early. Not bad for a character usually considered to be a total shelf-warmer!
The aforementioned items are all just "cheap" action figures, though. The hardcore Baron Zemo fans have been craving something more, and it appears that the folks at Bowen Designs will be appeasing their desires in 2014 with an excellent-looking Bowen Baron Zemo statue that was revealed earlier this month.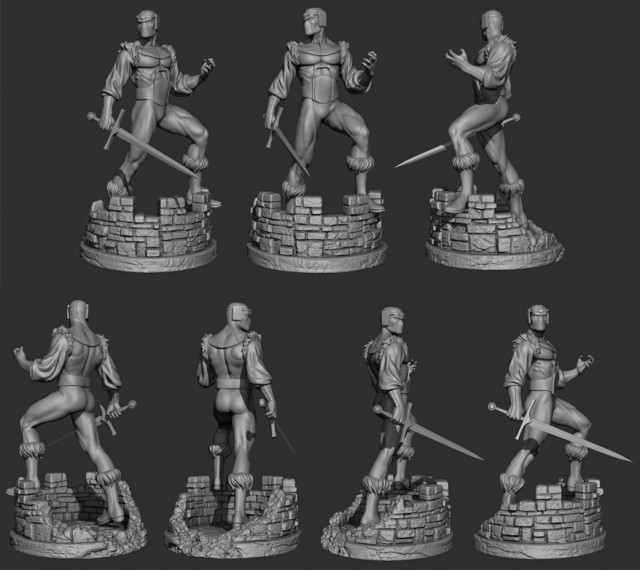 Digitally-sculpted by the up-and-coming Jason Smith, the Bowen Baron Zemo full-size statue looks to easily be the nicest Baron Helmut Zemo collectible ever made.
I seriously doubt that Bowen Designs will do an original Baron Zemo variant statue, but they have surprised me plenty of times before. Toybiz and Diamond Select Toys made figures of the mask-wearing original Baron Zemo, so the precedent is there.
I don't always like elaborate bases, but the snow-covered perch Zemo is posed on is absolutely gorgeous. This is the kind of treatment that a classic character who rarely gets expensive statues made deserves, in my opinion.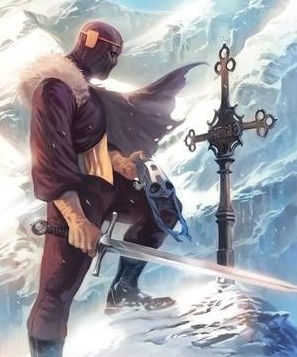 There's currently no set price or release date for this Baron Zemo Bowen Designs statue. In fact, the statue is being done on spec, and won't be released until Bowen Designs signs a new contract with Marvel for another Bowen Designs "Phase". If for some reason we don't get this statue after seeing the concept so far along, it'll be a real bummer for Zemo fans.
Would you be interested in owning this fine high-end Baron Zemo statue, Marvel collectors? Or is Baron Zemo not a famous enough character to claim a couple feet of shelf space and a few hundred of your dollars?