While it seems I've (obviously) fallen a little bit short of my goal of completing my New York Toy Fair 2016 coverage before the end of February, I still want to finish discussing everything shown as quickly as possible. And to further that goal, I'm going to combine all of my many Diamond Select Toys Marvel Minimates photos into one giant preview article today, including new Minimates from Netflix Daredevil & Jessica Jones, Civil War, Giant-Size X-Men, Walgreens Series 2.5 and more!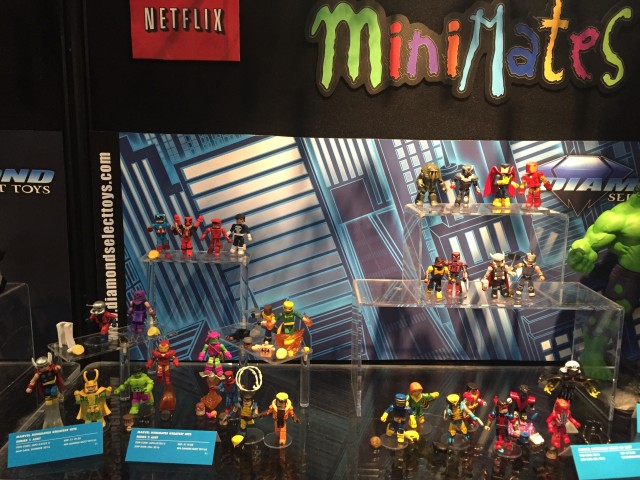 I wasn't sure how much new stuff to expect from the Diamond Select Toys booth at the 2016 Toy Fair last month, but DST brought their Marvel 'A-Game' to the show like never before!
Not only did Diamond Select show off a multitude of never-before-seen Marvel Select figures, Femme Fatales, Marvel Premier Collection and the debuting Marvel Gallery statues, but they also brought no several dozen brand new Marvel Minimates to show off!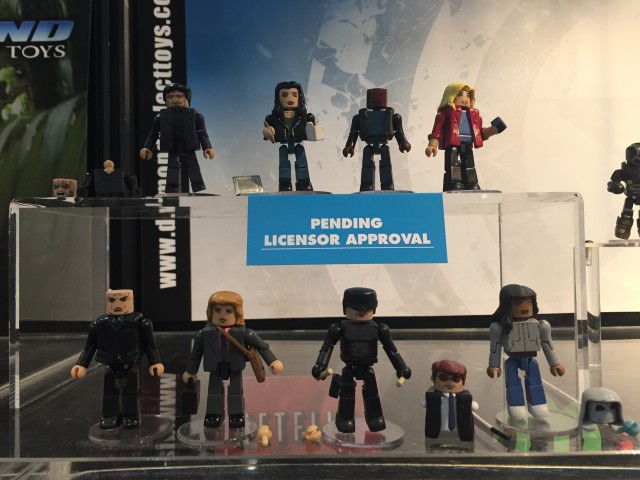 Perhaps the most hype-worthy Minimates shown off at Toy Fair 2016 are the long-demanded Netflix Daredevil Minimates figures, along with the Jessica Jones Minimates.
These eight mini figures will be spread out across two four-figure box sets–one for Daredevil and one for the Netflix Jessica Jones series.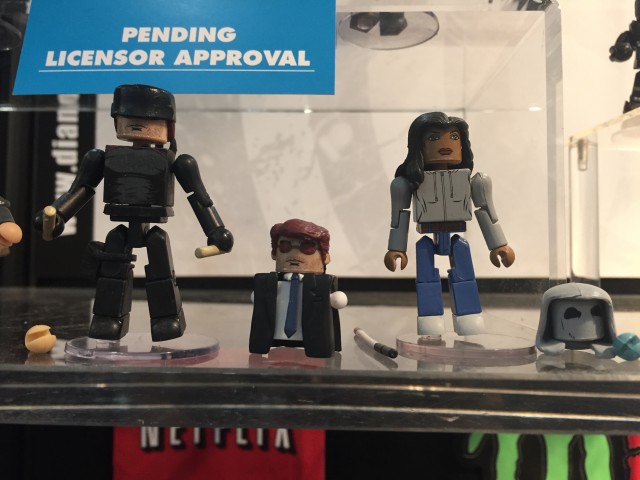 The Minimates Daredevil set will include Wilson Fisk (AKA Kingpin), Foggy Nelson (!!), Claire Temple and Vigilante Daredevil (with alternate Matt Murdock parts).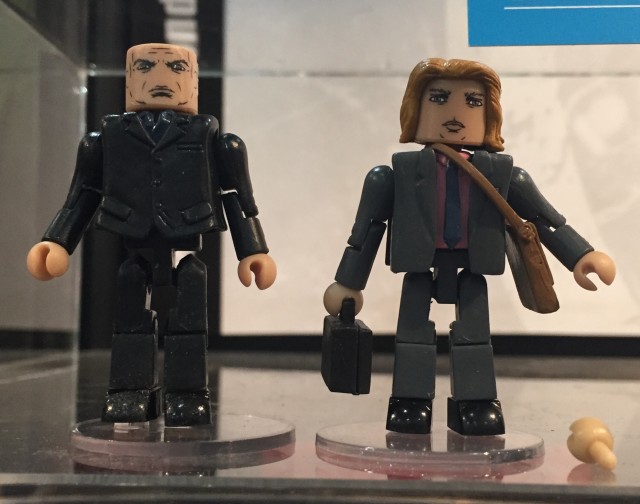 Up until now, only Funko has tackled Netflix Daredevil toys, so it's really exciting for fans that Diamond Select Toys is producing such fun versions of the main characters. And hey–is this the first Foggy Nelson figure ever?!
Meanwhile, I believe that DST is the very first company out there to announce Jessica Jones figures–period.
The Minimates Jessica Jones set will include Jessica Jones, Luke Cage, Kilgrave and Trish Walker. An MCU Luke Cage toy–Sweet Christmas!!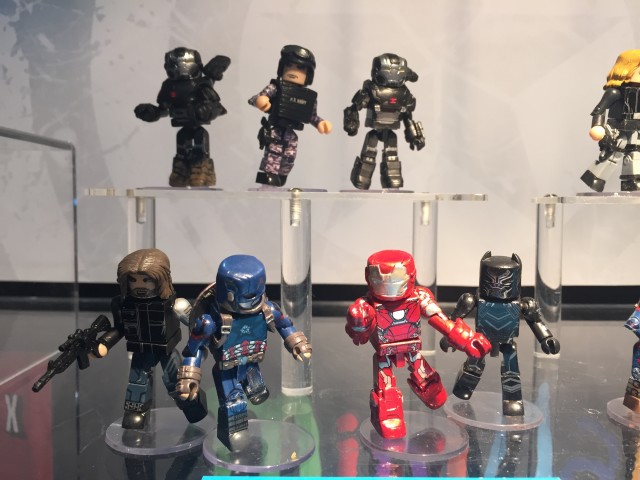 And speaking of the MCU, while no new Civil War figures made their debut at the show, both series of Captain America Civil War Minimates were on-hand at Toy Fair.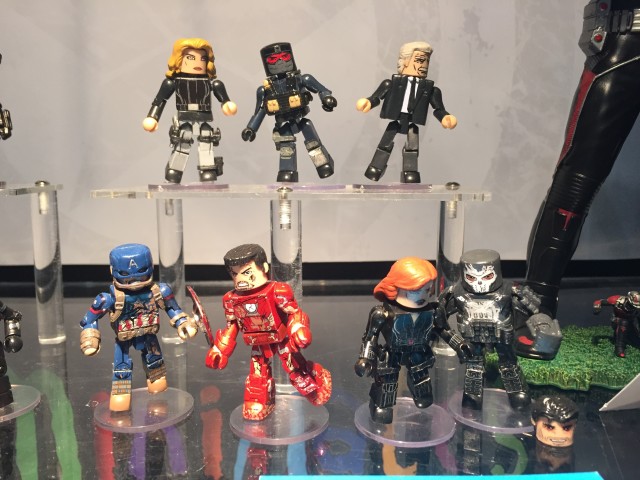 It was nice to see the Agent 13, Black Panther and Crossbones figures in-person at the show, but I'm pretty disappointed that there's still no word on Civil War Falcon or Ant-Man/Giant-Man figures.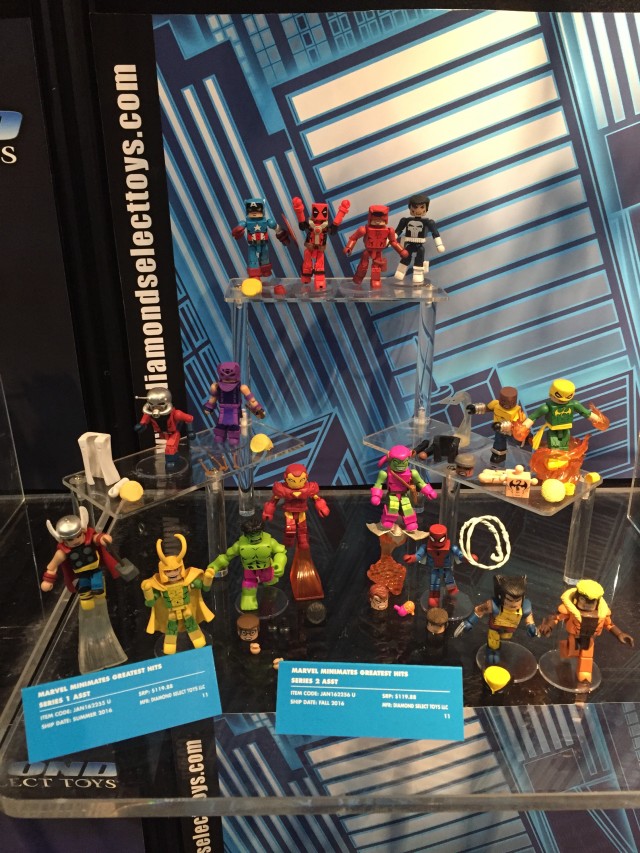 The "Best Of" Marvel Minimates Series 1 and Series 2 sets are also coming back for another run, making iconic characters like Deadpool, Spider-Man, Loki, Ant-Man, Hulk, Iron Man and Daredevil readily and easily available once again.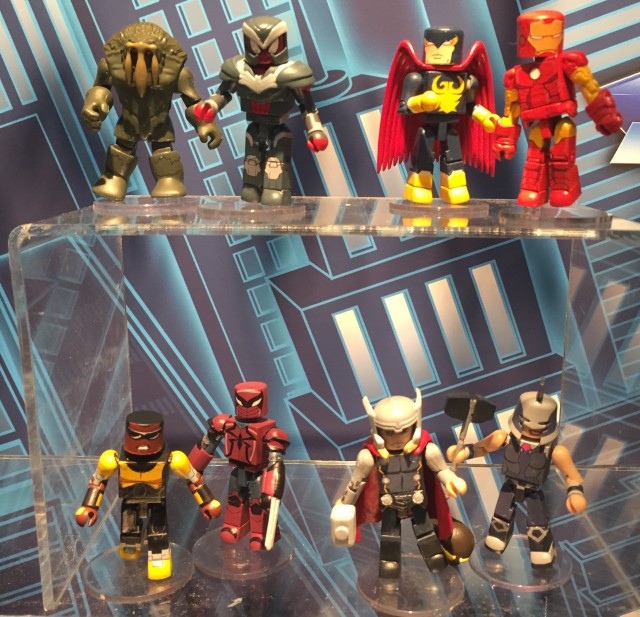 Walgreens is getting in on the fun once again as well, with another assortment of four exclusive two-packs: Walgreens Marvel Animated Minimates Wave 2.5!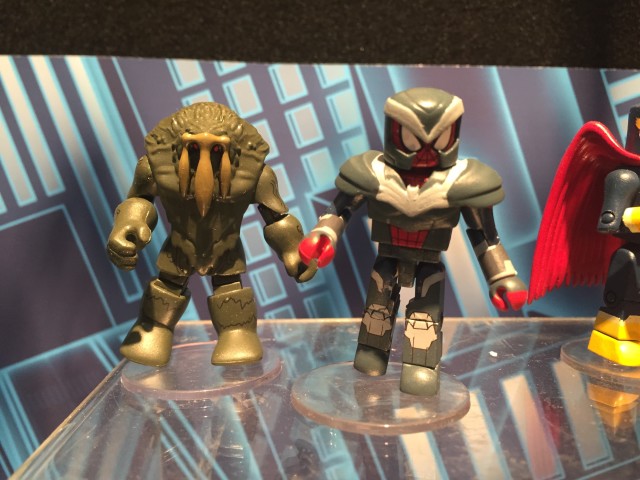 This series doesn't have quite as many "heavy hitters" in it as the last couple of Walgreens series have, but there's definitely some fun choices in the mix.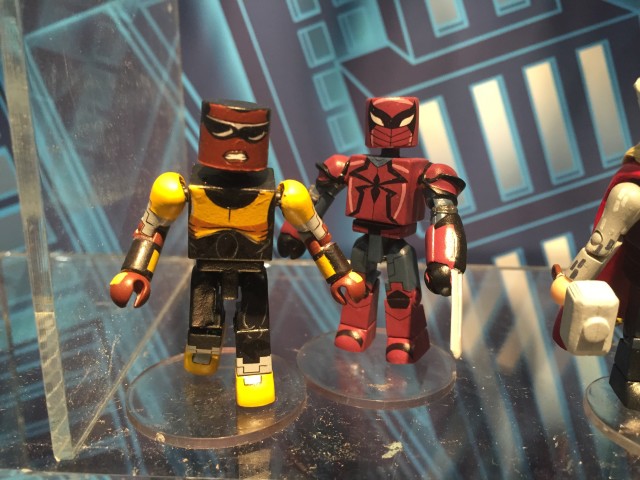 My favorite figure in Walgreens Minimates Series 2.5 is definitely the Ultimate Spider-Man Power Man (Luke Cage) figure, who's packed with Spider-Knight Spider-Man.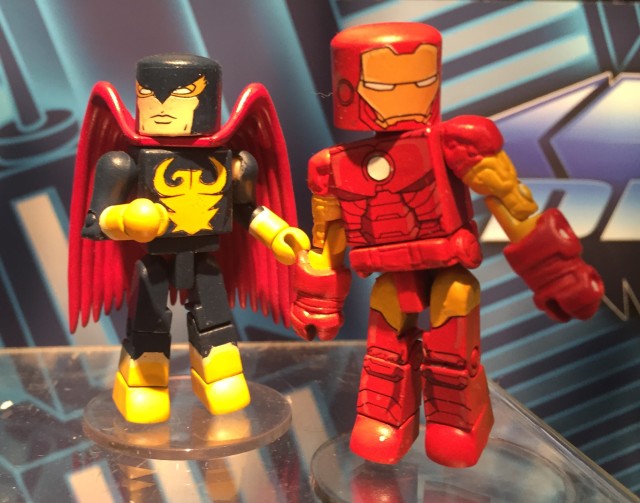 The series is rounded out by Man-Thing with SHIELD Armor Spider-Man, Thor and Power Princess and Iron Man with Nighthawk.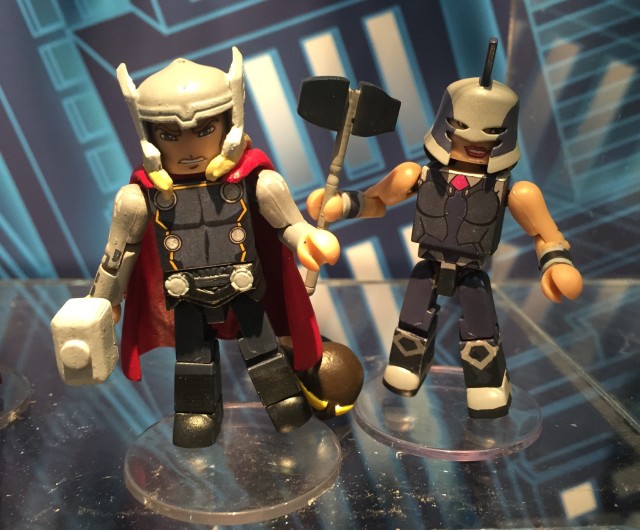 I'm reasonably sure that this is the first time a Zarda (Power Princess) action figure has ever been released by any company!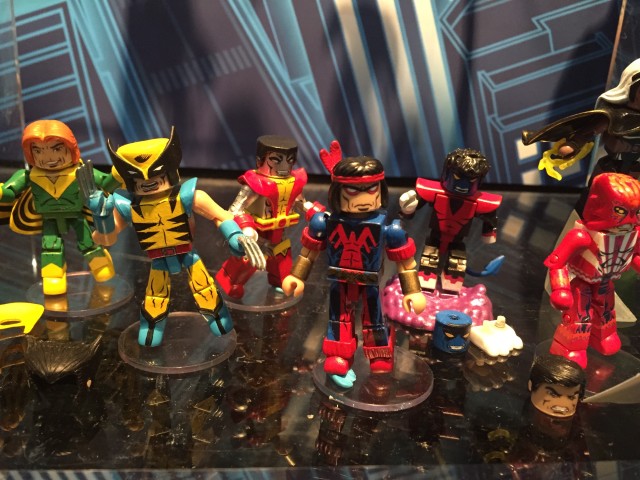 Finally, we come to Marvel Minimates Series 68: Giant-Size X-Men! Even though we've seen all these characters before, I'm most excited about these updated versions of classic X-Men.
This series includes classic Minimates of Cyclops, Sunfire, Wolverine, Storm, Nightcrawler, Thunderbird, Colossus and Banshee.
We finally got a new Banshee Minimate figure not too long ago, but I'm a big fan of Sean Cassidy, so I've no problem with another. And I reckon newer collectors won't mind having a fresh shot at all these classic X-Men figures either.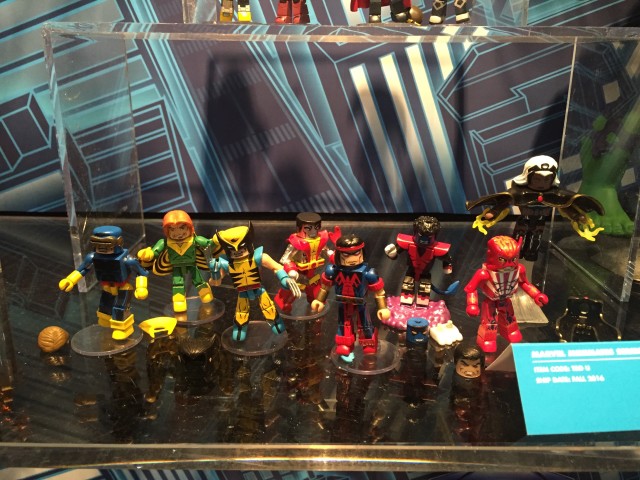 And so, four dozen-plus figures later, we find ourselves at the end of the Marvel Minimates displayed at New York Toy Fair 2016. I'll post link here and to the Marvel Toy News Twitter/Facebook Pages as these new waves go up for sale, so stay tuned if these photos whet your appetite for any of these mini-figures.
And on that note: what do you think of the bulk of this year's new DST Minimates, Marvel collectors? Will you be picking up the Netflix Jessica Jones or Daredevil box sets, the revisited Giant Size X-Men, or any of the other series that Diamond Select Toys showed off at Toy Fair this year?