Some startling news for Hasbro 6″ Marvel Legends collectors was discovered in the Toys section of the new July 2013 Previews Magazine (Issue 298). In what I believe is a first for Hasbro's Marvel brand, the Wolverine Legends Marvel Legends series is apparently going to be a Previews exclusive. That might sound scary at first. But don't panic. That's not necessarily a bad thing…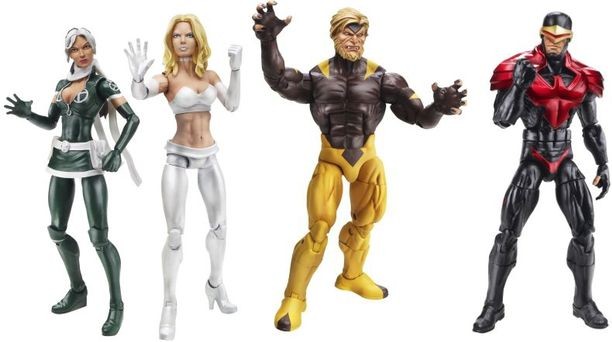 Right there in print in the new Diamond Previews catalog, something shocking is emblazoned under the Hasbro Wolverine Legends header:
"A PREVIEWS Exclusive!"
I can't scan the page without getting sued for copyright infringement (obviously), but the listing clearly designates this particular mix of Wolverine Marvel Legends figures as a Previews exclusive in no uncertain terms. If this is true, what's it mean for Marvel Legends figure collectors?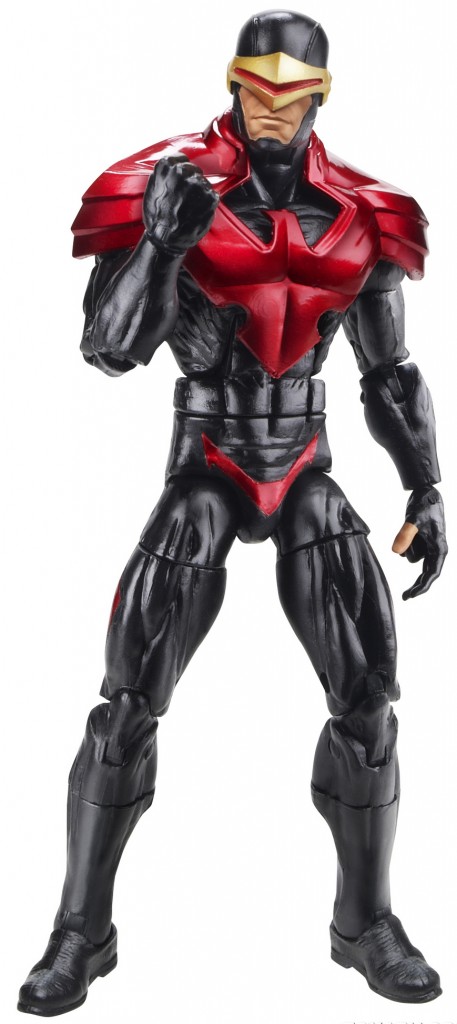 1) Evidently, the specific case mix of Wolverine Legends action figures scheduled to include Emma Frost, Wolverine, Sabertooth and one versions of Cyclops (Astonishing X-Men Cyclops or Phoenix Five Cyclops) will be exclusively released through retailers that order through Diamond Comics Distribution. This is not a totally bad thing: the biggest and most well-known online Marvel Legends retailers like Big Bad Toy Store and Entertainment Earth order through Previews. That means getting cases of this Wolverine Marvel Legends figure set should not be a problem for anyone who usually orders online.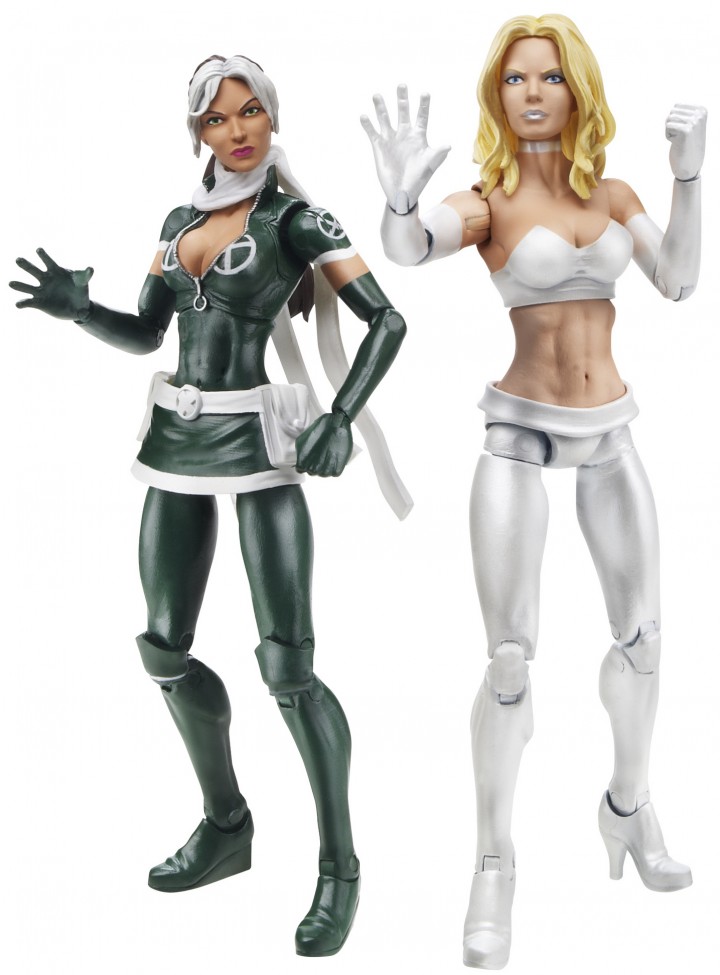 2) The other Wolverine Marvel Legends assortment with Rogue may still be released at mass retail. We know for a fact that Hasbro planned on having two case assortments for the Wolverine Legends X-Men Legends figures: one case with Emma Frost, and one case with Rogue. Seeing as how Emma Frost bombed spectacularly at mass retail the first time there was a Marvel Legends Emma Frost figure, it wouldn't surprise me at all if retailers refused to take her and are getting the alternate case assortment with Rogue and the other Cyclops (Astonishing or Phoenix Five) instead.
3) Considering the problems that there have been with Hasbro getting the Marvel Legends 2013 variants to store shelves (I'd kill for that Marvel Legends Dani Moonstar to get released), releasing a case with the variants directly through comic book stores and online specialty retailers isn't a bad idea. I'd rather have Emma Frost and Astonishing X-Men Cyclops be exclusive to comic and specialty stores than have them end up lost in limbo like Marvel Legends Blade, Dani Moonstar, The Sentry, and so forth.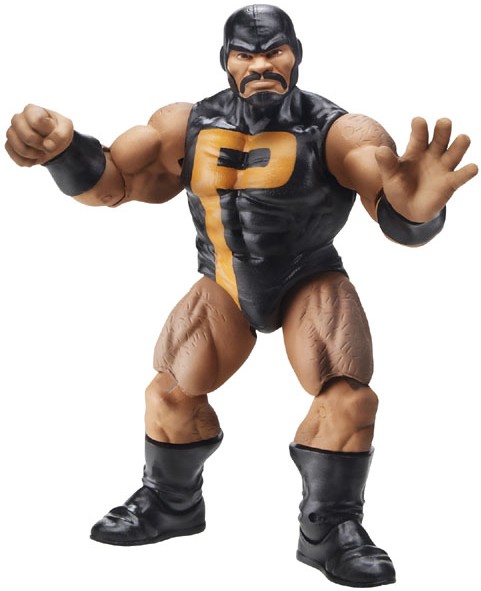 4) Collectors will still be able to build the Marvel Legends Puck Build-A-Figure with this case assortment. All of the pieces needed to build Puck are included with these figures–you won't need the Rogue or Cyclops variant figures to complete the Puck figure.
In short, whether it's as a whole or just for this assortment, Wolverine Marvel Legends cases being released through Previews is not a terrible thing. Pre-orders are now available for the Previews Exclusives Wolverine Legends cases. The Hasbro 6″ Marvel Legends Wolverine Legends case assortment is scheduled to be released in comic shops and online retailers in September 2013.
I'll update with more news as we learn it about the Hasbro Wolverine Legends line, and you can 'Like' Marvel Toy News on Facebook if you want news and reports sent directly to your Facebook Newsfeed.