Marvel Legends collectors were thrown a huge curve-ball yesterday, when the entire Red Onslaught Build-A-Figure wave (which, by the way, is called the "Red Skull" wave on the packaging) popped up for order on Amazon–despite the fact that they hadn't even listed the Spider-Man Legends Absorbing Man wave yet that started hitting stores weeks ago! But it turns out the Captain America wave just happened to be posted first yesterday–the Spider-Man Legends Jack O' Lantern, Morbius, Spider-Carnage and more are now available with free shipping!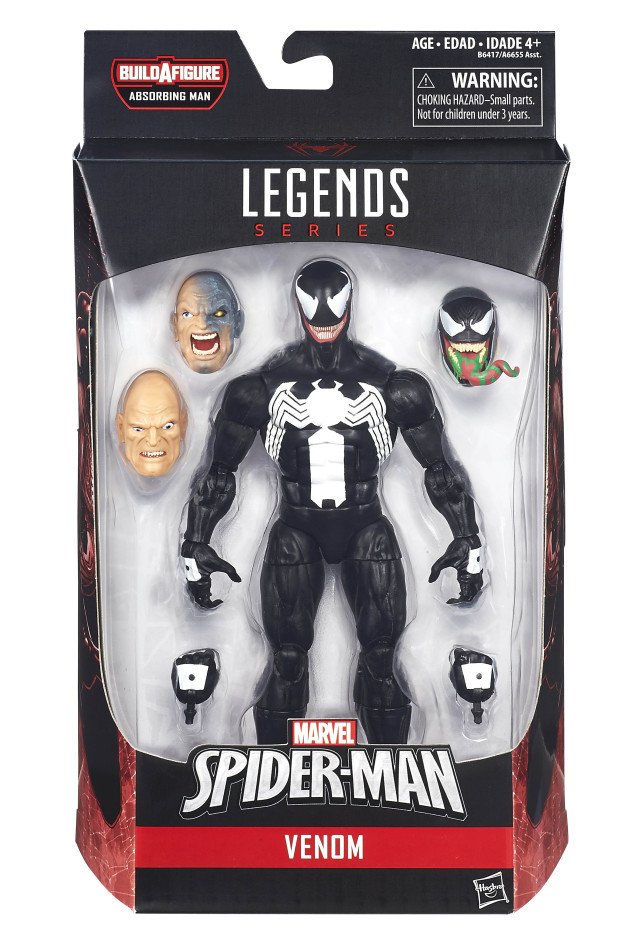 I'm a little crazy when it comes to collecting (shocker), so I had already ordered my full case of Marvel Legends 2016 Spider-Man Absorbing Man Series figures within a few minutes of the wave going live for pre-orders online. But believe it or not, not everyone wants to buy a
whole case
of each Marvel Legends Series (!!!!). I know, right?!
Some folks just want to pick-and-choose their favorites from each wave, which can be tough when the majority of the characters are packed at just one-per-case. Thankfully, Amazon has gotten very dependable at stocking individuals of the figures in each Marvel Legends series, and it's finally the Absorbing Man wave's turn!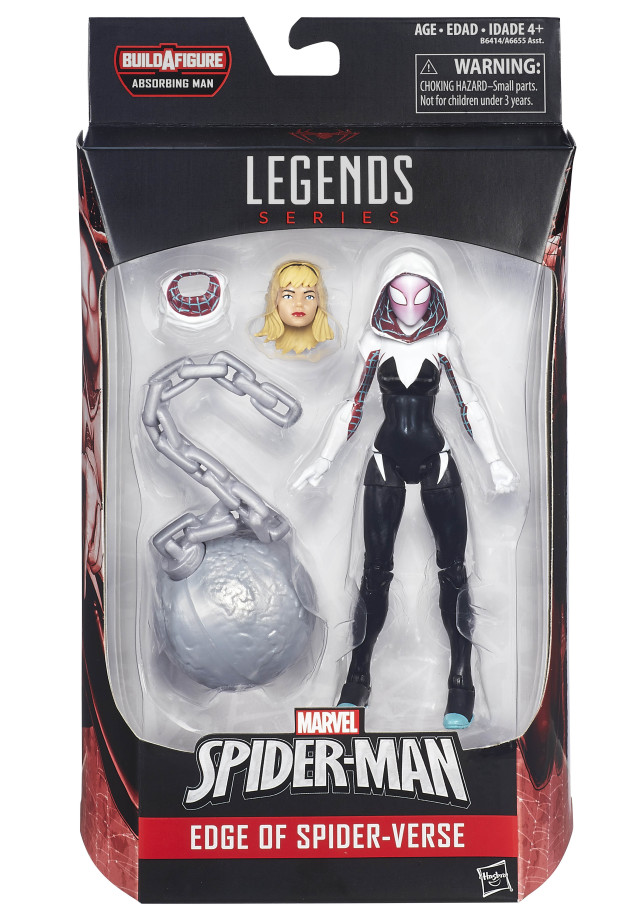 The series was initially posted "Ships from and Sold By Amazon.com" on the afternoon of 1/19/2016, but only in limited quantities of a couple dozen of each character. As such, the new 6″ Venom and Spider-Gwen figures were sold out within minutes, and have remained so ever since.
You can still find Spider-Gwen and Venom being sold by third-party sellers at ridiculous prices on the site, but if those are the characters you're wanting, be patient–you will get them for the regular MSRP of $21.99 when they're restocked in the next week or so. This year's ML Venom especially should end up being pretty easily obtainable, as he's heavy-packed at two-per-case in the upcoming revision case of this series.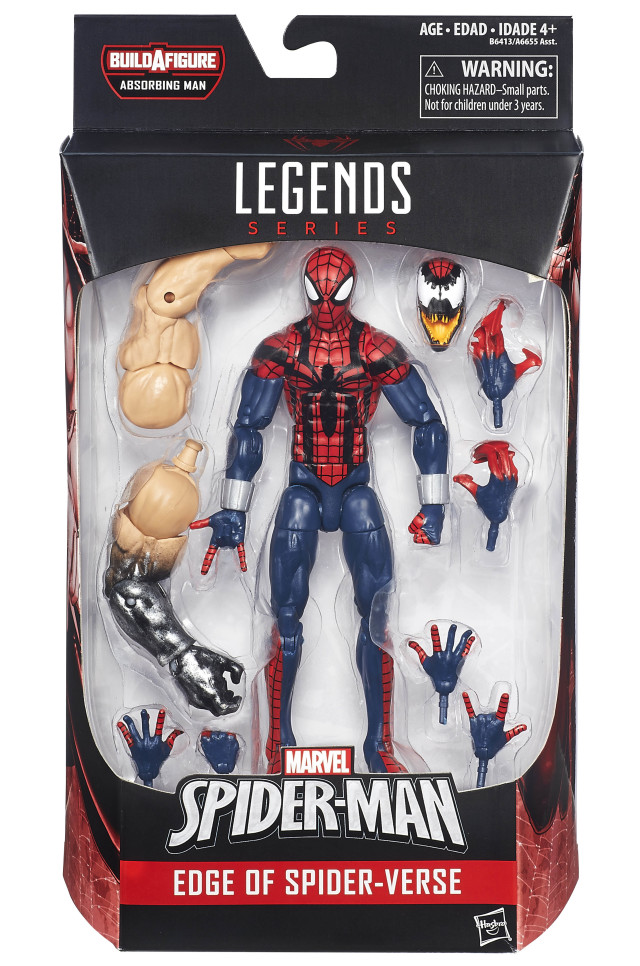 For the moment, the Marvel Legends Ben Reilly Spider-Man figure is reasonably easy to obtain because he's double-packed in the first case assortment, but I have a hunch that this figure is going to end up being tough to grab in a few months' time.
The Spider-Carnage accessories included basically make this a two-for-one figure, and I think that a lot of collectors are going to want to have two of this figure for that reason. Once he's one-per-case in the revision case, that could be a real problem for fans who waited on him.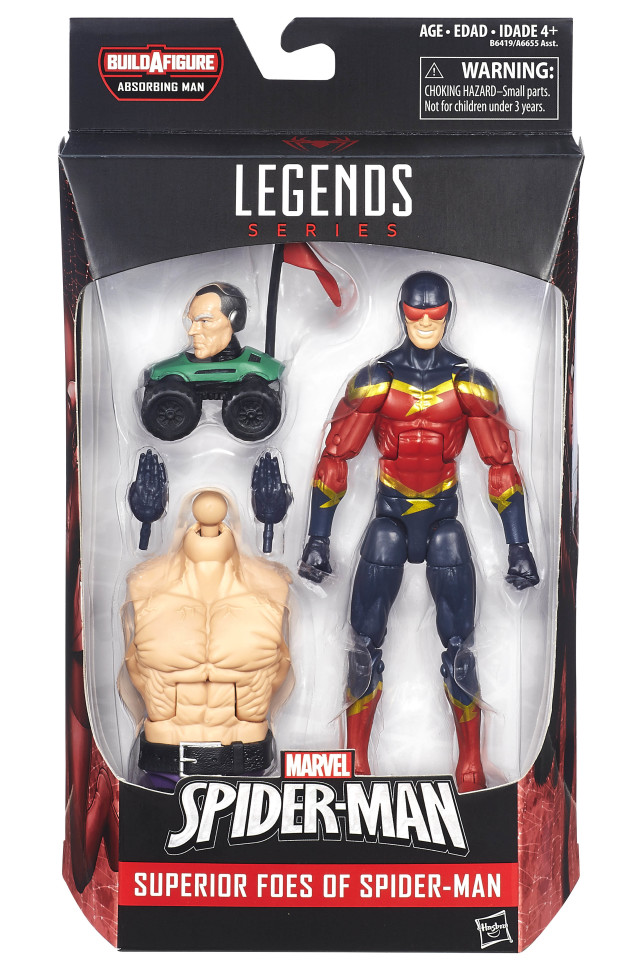 Meanwhile, the female Beetle and Speed Demon figures are probably the coldest figures in the assortment. I loved "Superior Foes of Spider-Man", but its sales didn't exactly set the world ablaze–and these figures are likely produced in quantities far, far greater than any issue of that comic book. Beetle may ultimately sell well because of being a female Marvel Legends action figure, but I think poor Speed Demon may be doomed to eventual discount.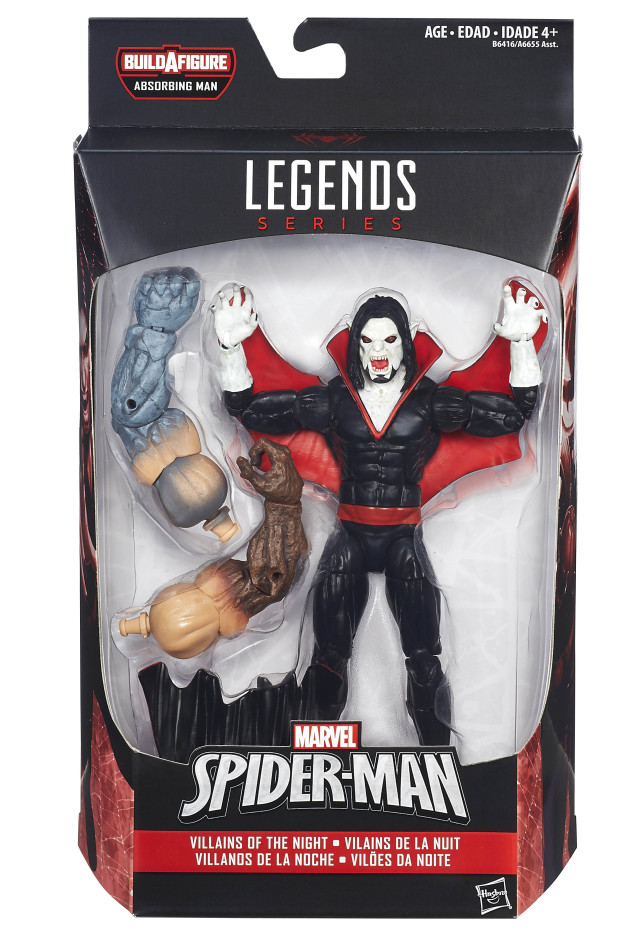 That leaves the final two characters in this series, who share the "Villains of the Night" moniker: Morbius and Jack O' Lantern.
I reviewed the Spider-Man Marvel Legends Morbius figure last week
, and though mine was defective, I was pleased to see that it's basically the "perfect" Morbius his legions of fans have been waiting for. I'm glad I didn't have to wait too long to order him individually and get a replacement.
Meanwhile, I'll get to reviewing the 6″ Jack O' Lantern figure in a few days, but spoiler alert: This figure is awesome. To my surprise, this is my runaway favorite figure in the series thus far, and my overall favorite 2016 Marvel Legends figure that we've seen for the year. Great stuff!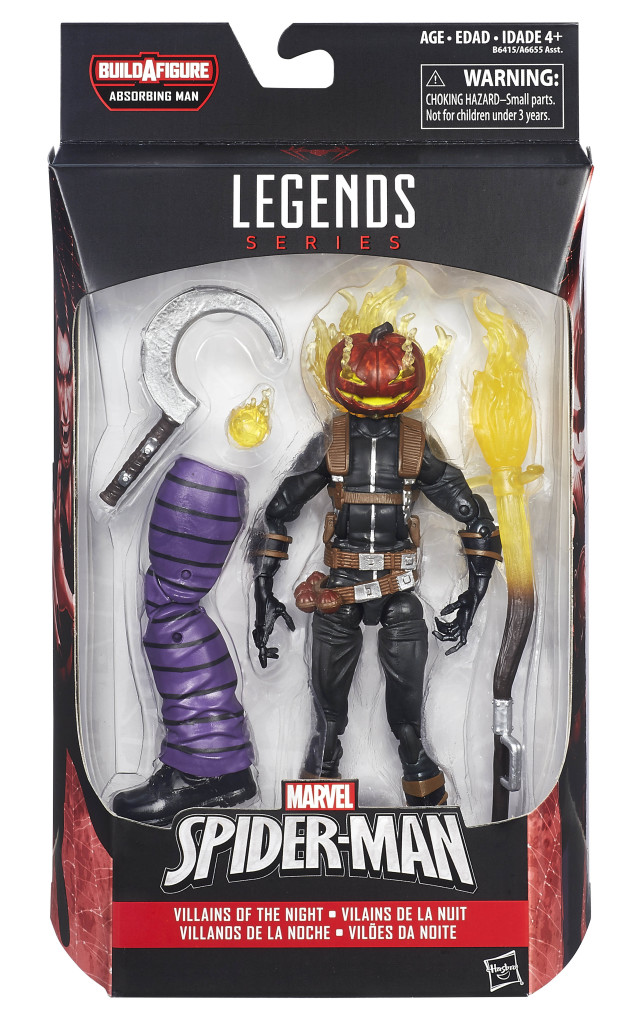 The Spider-Man Marvel Legends Absorbing Man Series is now available online with free shipping, although any of the figures could run out of stock at any time, so be aware. I don't recommend buying any of the figures in this series for higher than the $21.99 and free shipping MSRP–I think that they will all eventually be available for regular price: even Spider-Gwen and Venom.
Which figures did you buy from the Absorbing Man Infinite Series, Hasbro collectors? Are you building a full Absorbing Man BAF yourself, just picking up the best figures from this wave (whichever ones you may think those are), or skipping the first Spider-Man Legends 2016 series altogether?