Considering that the entire reason that the "Captain America Legends" line is returning this year in place of the popular "Avengers Legends" line is the upcoming release of the "Captain America: Civil War" movie, I don't think that there's any Hasbro Marvel Legends 6″ figure collector out there who hasn't been expecting the imminent announcement of Civil War 6″ figures. And while I thought Hasbro might make us wait till Toy Fair 2016 next month for that reveal, I was wrong: the Marvel Legends Civil War Black Panther, Captain America and Iron Man figures have now been revealed!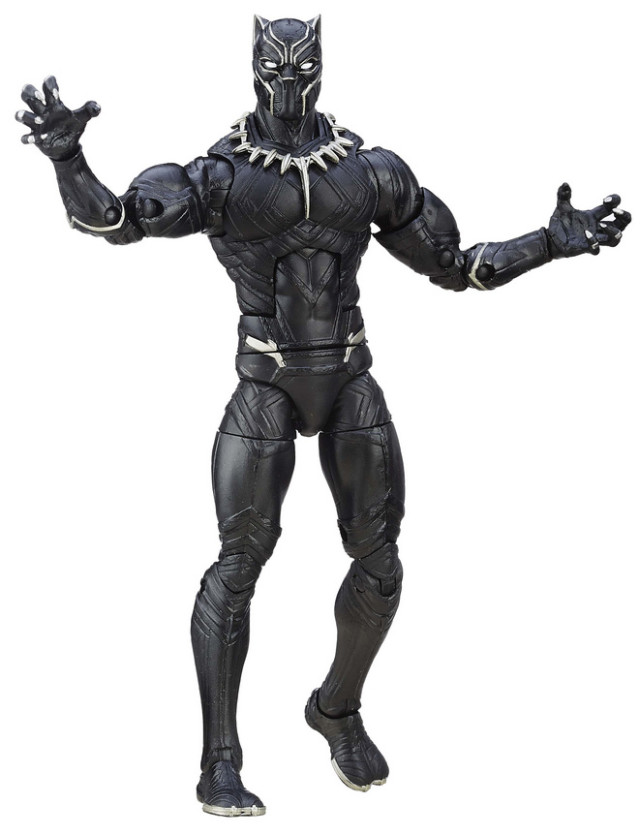 Prior to New York Toy Fair 2015 last February, Hasbro announced a trio of movie figures that would eventually be released as the core of Marvel Legends Avengers Wave 2: Hulk, Captain America and Iron Man Mark 43. As it turned out, these would be the only three six inch Avengers Age of Ultron Marvel Legends that Hasbro released at mass retail.
I was definitely expecting a larger showing for the Civil War 6″ line–including Falcon and possibly Scarlet Witch and Vision–but if this is all we get as non-exclusives in 2016, at least Black Panther will be getting a solid push as the only new movie character included in the lineup!
Clearly the movie design Black Panther costume, I reckon that this figure will still be "close enough" to fill in for Black Panther in the collections of those who don't want to shell out the dollars for the increasingly-expensive comic Black Panther figures that have gotten really scarce on the aftermarket over the past year or two.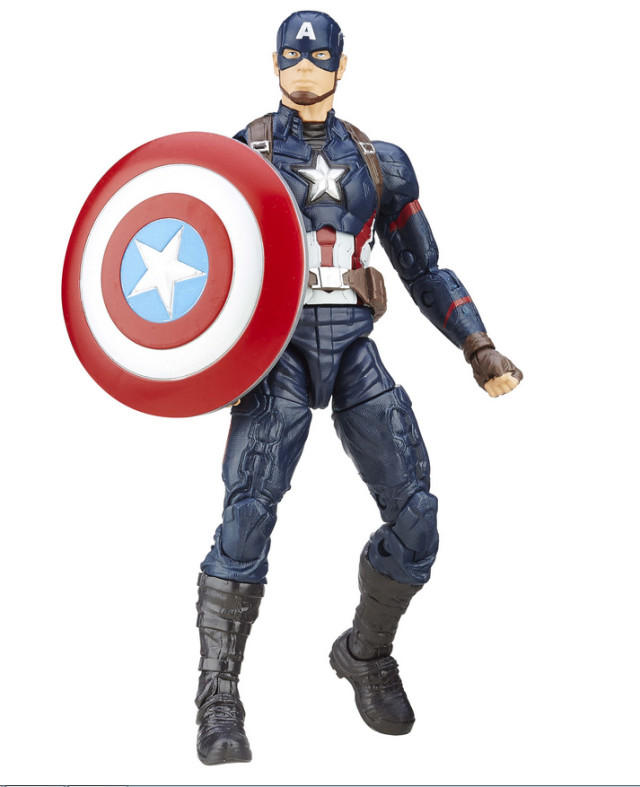 At a glance, the Civil War Marvel Legends Captain America 6″ figure appears to be another repaint of the Winter Soldier Cap figure that was first released two years ago (unless someone can spot obvious differences that are eluding me). That was a good mold, and I suppose I don't really mind seeing it again so long as it frees up the tooling budget to create some really great new tools for this wave (whoever else may be in it).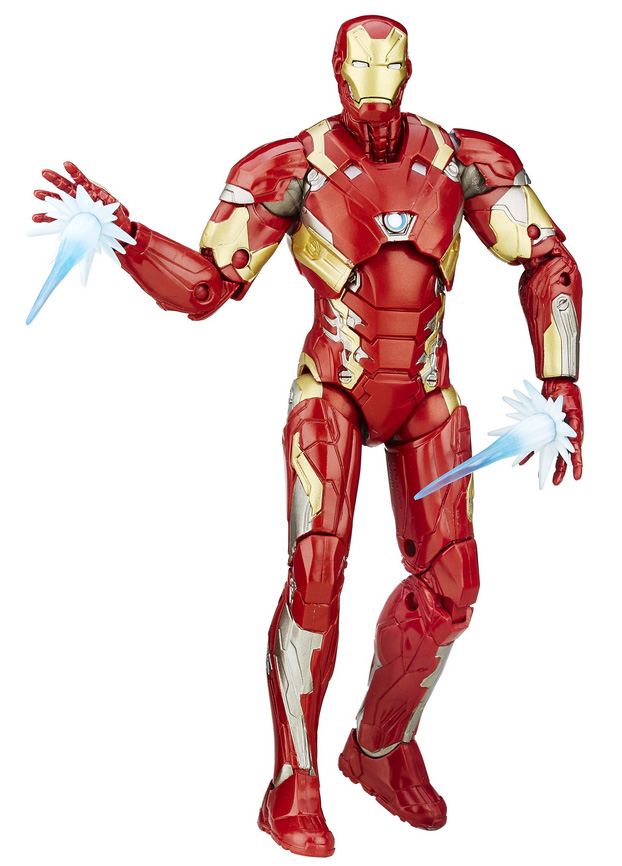 Finally, we've got the Civil War Iron Man Marvel Legends 6″ figure. I think it's very peculiar that Disney seems to have given up on labeling the specific armor permutation of Tony Stark as of this movie, as I can't recall having seen this armor referred to as the "Iron Man Mark 46" anywhere. Hmmmmn.
It's sleek and good-looking, and I'll definitely be buying it (as I buy every 6 inch Iron Man figure Hasbro puts out), but what I'll really be looking forward to is the Hot Toys version of this armor.
In addition to the trio of six inch action figures, two Hasbro 3.75″ Marvel Legends figure box sets have been revealed as well: Captain America (in his Civil War costume) with a motorcycle, and a new 4″ movie Falcon figure with Flight Tech Gear and "Redwing".
Meanwhile, if I wasn't suspicious enough after the LEGO Crossbones' Hazard Heist set showed Falcon with a drone, I certainly am now–it definitely seems like in the MCU movies, Redwing is going to be a robot drone instead of an actual Falcon! Weird!!
I suppose Sam Wilson controlling a mechanical Redwing makes more sense than an actual falcon, but it will definitely take some getting used to for comic book readers.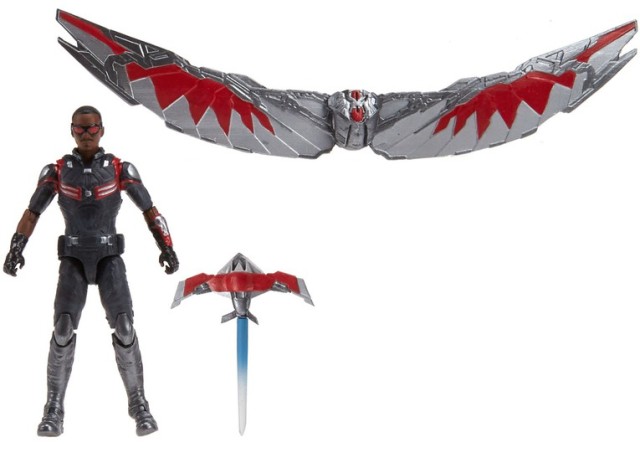 I'll post updates here and to the Marvel Toy News Twitter and Facebook Pages as more information regarding the Civil War toys is revealed, so stay tuned. I expect that plenty of news will be held back for New York Toy Fair 2016 next month, but luckily, I'll be present in New York City next month to provide coverage of that as well.
What do you think of the first announcements for the Captain America: Civil War Marvel Legends lineups, Hasbro collectors? Are you pleased with these initial showings, or are you already disappointed with the toys that have (or haven't!) been shown for the biggest MCU movie of 2016?