Things didn't go as planned as far as secrecy goes with the soon-arriving Hasbro Marvel Legends Captain America Civil War figures wave. Images of both the figures and the top-secret Giant-Man Build-A-Figure leaked out long before they were meant to. But now Hasbro is finally ready to show all their cards, and has released official photos of the entire Marvel Legends Civil War wave!
UPDATE 3/23/2016: Some online retailers are now taking pre-orders for the Marvel Legends Giant-Man Series!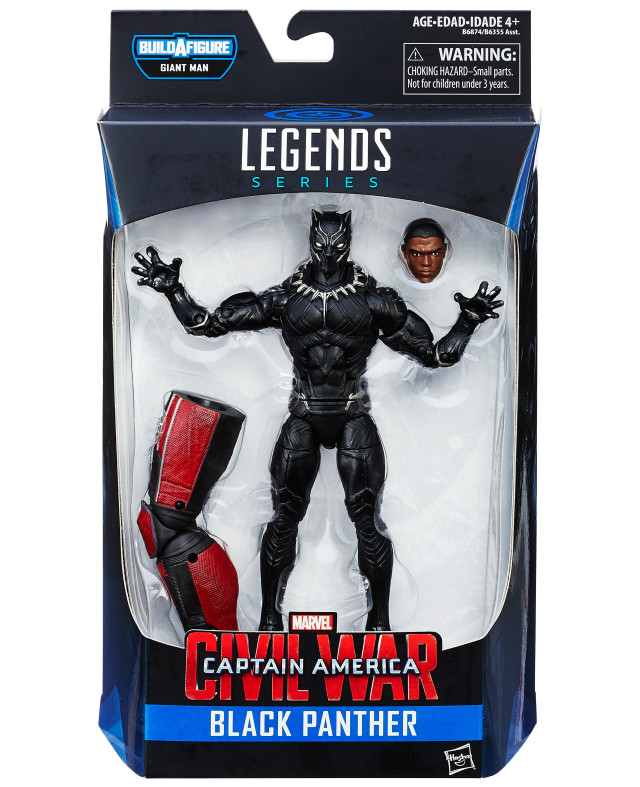 At this point, we've all seen every one of the figures in this spring's Marvel Legends Giant-Man Series, both in leaked images and in photos taken at the New York Toy Fair 2016.
In fact, the figures have even started being sold on eBay, where the new Marvel Legends Black Panther is selling for–I kid you not–hundreds of dollars… without a Build-A-Figure part. Crazy, right?!
Even so, one thing that we hadn't seen–at least until today–was official, super high resolution images of all seven figures in this wave and their accessories! Let's take a look…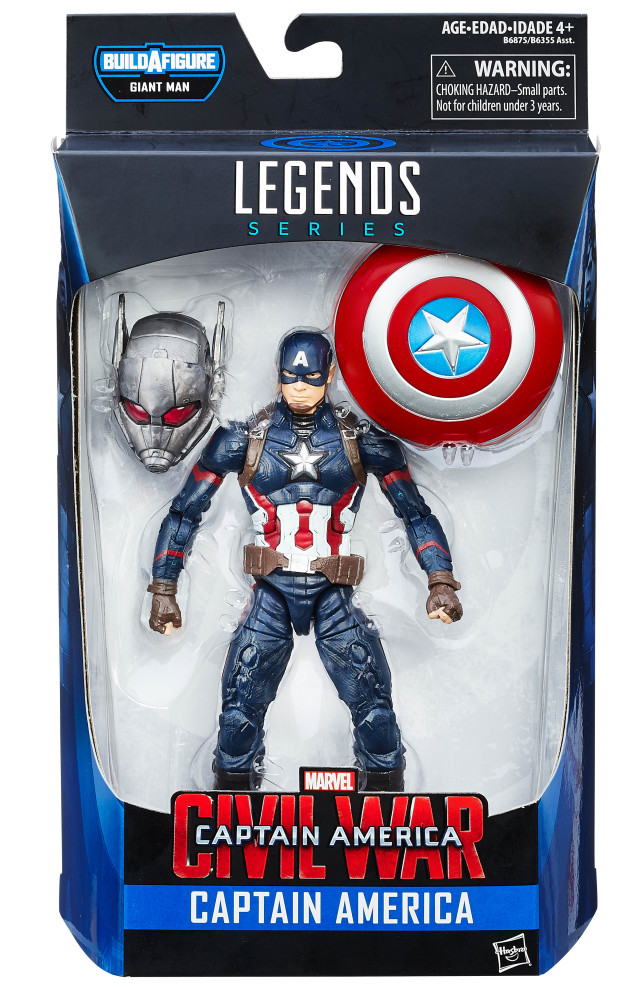 While I'm not giddy with glee about getting last year's Age of Ultron Captain America 6″ figure slightly repainted again this year, I don't think we could reasonably expect Hasbro to not put a movie Cap figure in the Civil War wave.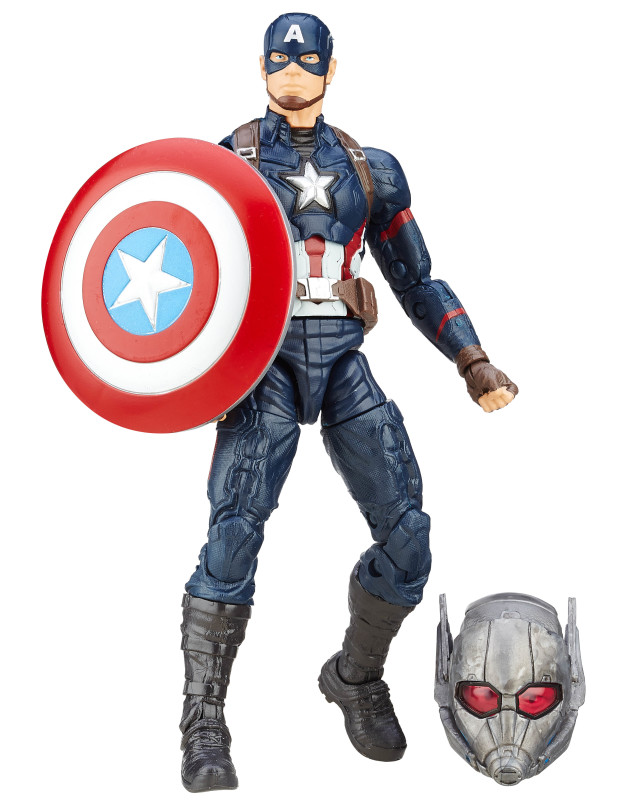 This is our first really good look at the Giant Man BAF head that comes with Captain America, and I'm happy to say that Hasbro has the translucent lenses on Giant-Man's helmet looking just as good as the Funko Giant-Man POP Vinyl figure that I released last week!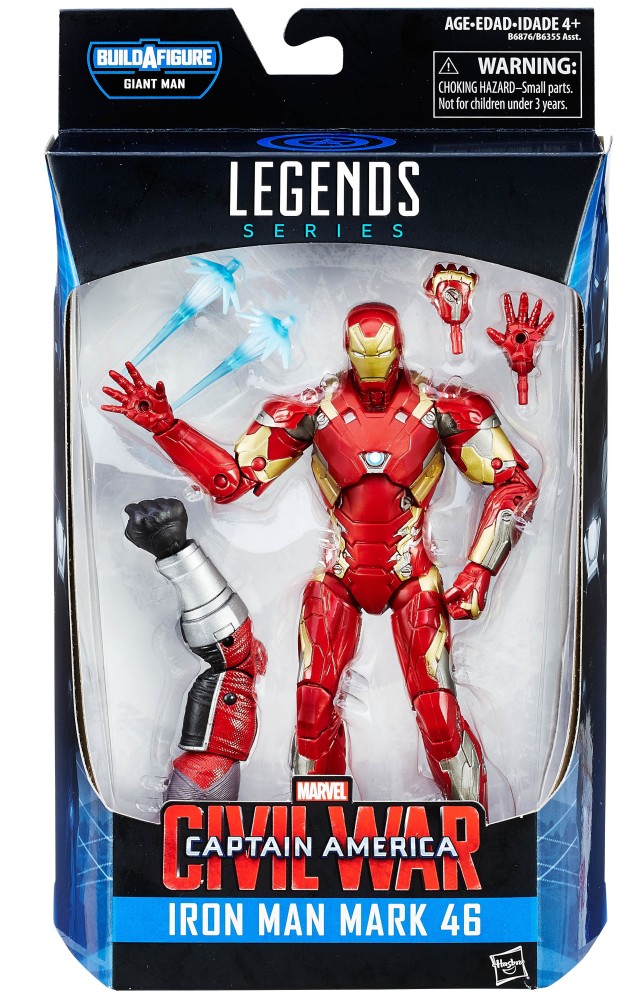 Unlike Captain America himself, movie Iron Man figures always sell swiftly in my area. As such, I think that the Marvel Legends Civil War Iron Man Mark 46 figure will sell just fine.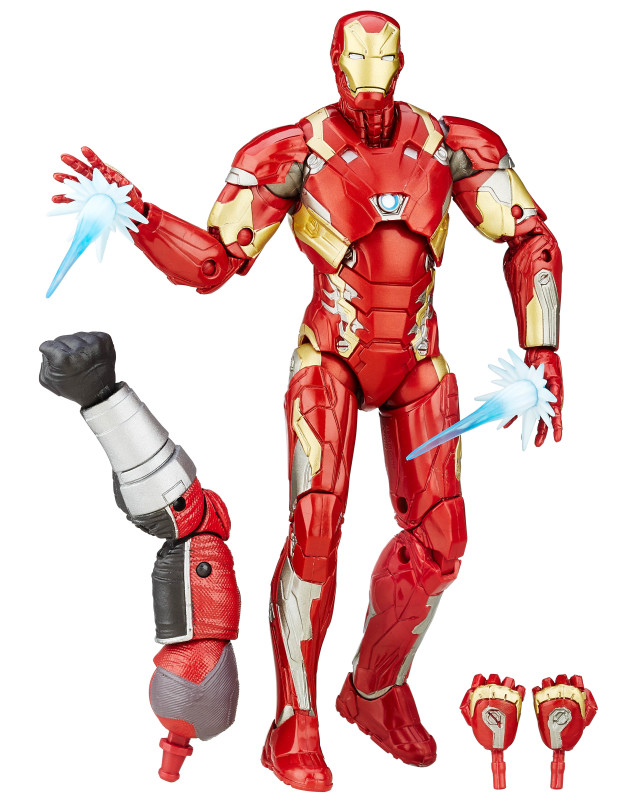 The armor itself looks fantastic–easily one of the better movie Iron Man figures Hasbro has released–but it's the first six inch scale effects pieces and interchangeable hands that really sell me on this action figure.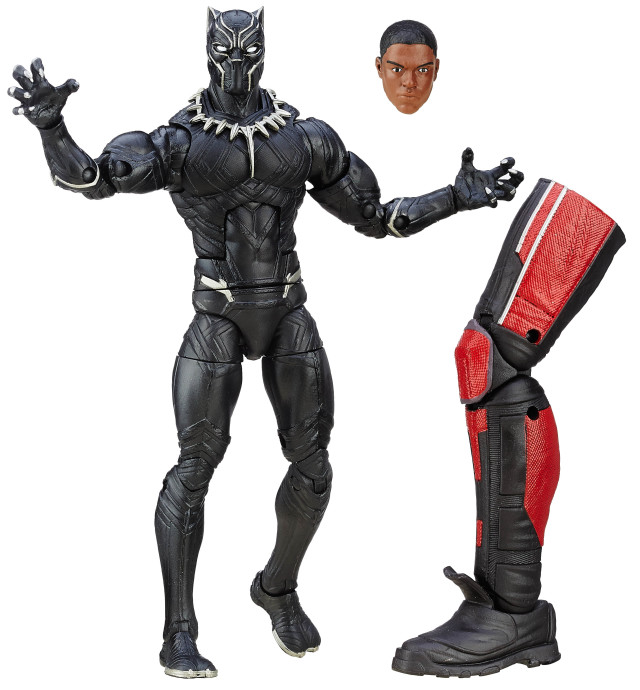 The 6″ Civil War Black Panther Marvel Legends figure is easily the figure that's accumulating more hype than any other figure in this wave. I think Hasbro is crazy to pack T'Challa at just one-per-case, as this figure is already crazy hot and selling for mind-blowing prices on the aftermarket.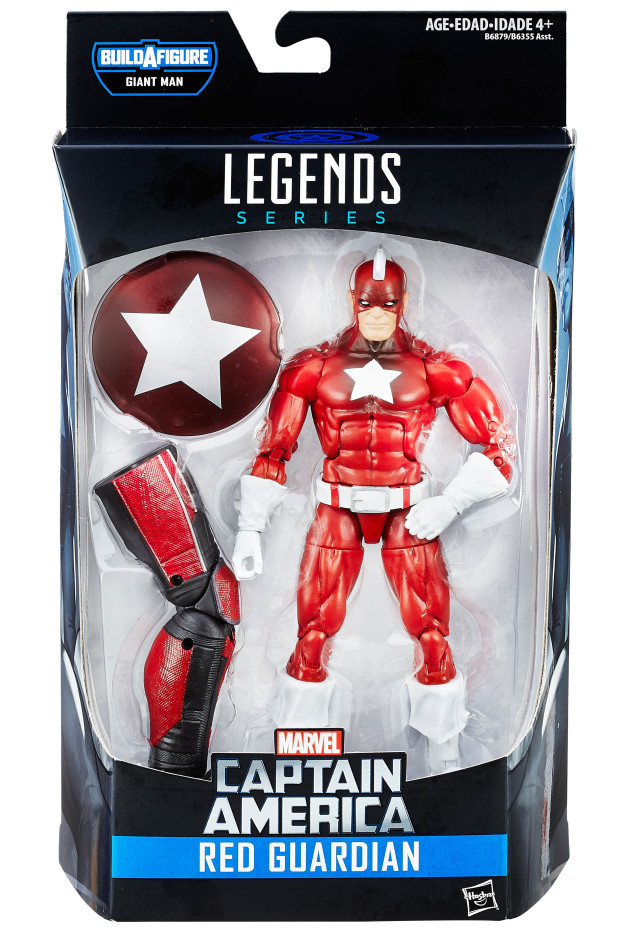 Red Guardian is a classic Marvel character who's not exactly a household name, but the Soviet superhero made recent appearances in the "Avengers Assemble" cartoon, so I think at least some of the younger generation of fans know who he is.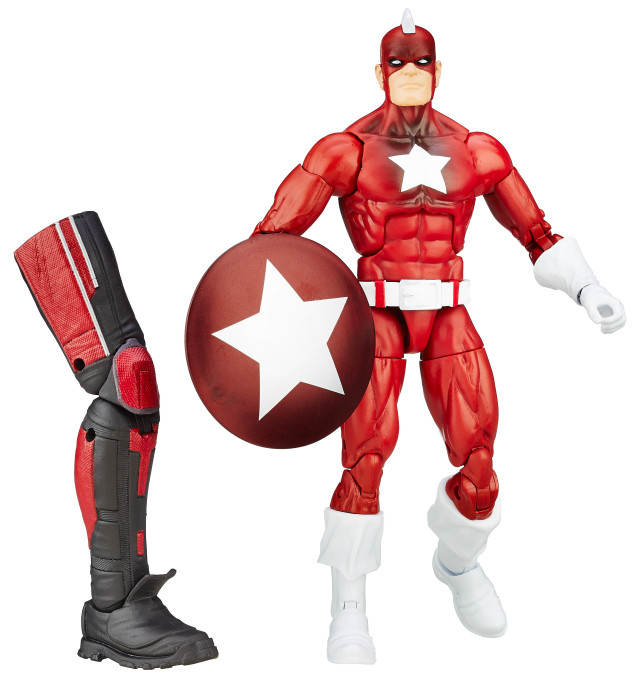 I'd be lying if I said I had been dreaming of a 6″ Marvel Legends Red Guardian action figure, but I think he's an innocuous classic addition to the line.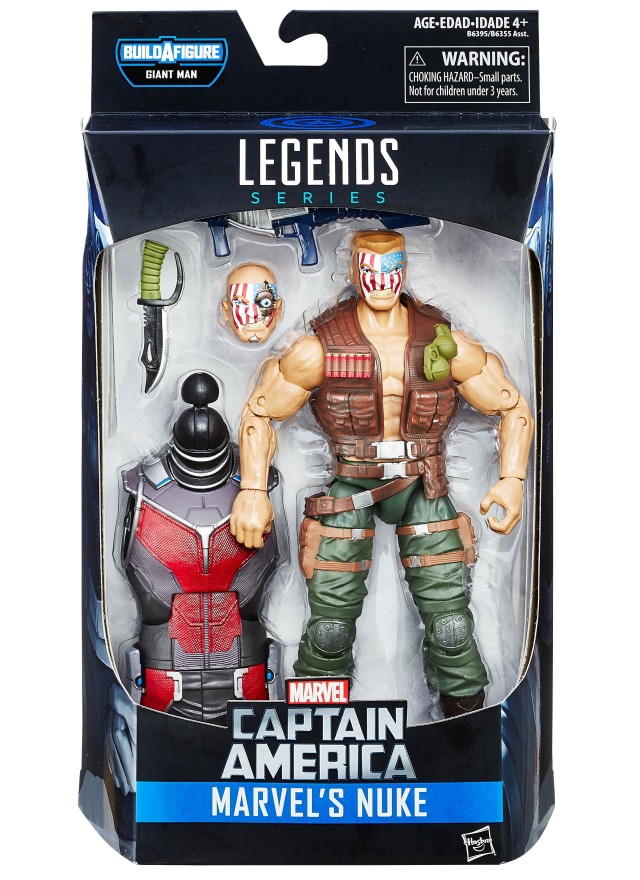 Just like Red Guardian, Marvel Legends Nuke is not a figure I ever had on my wish list.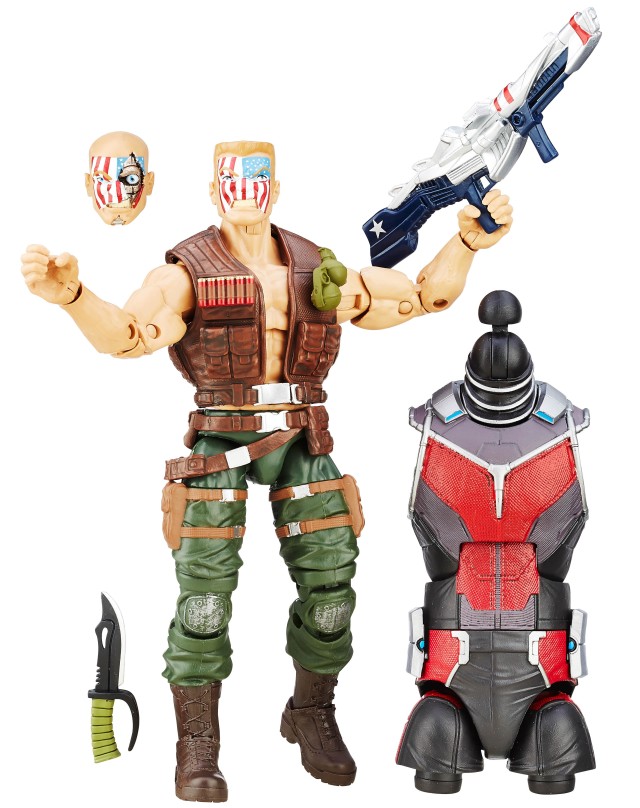 His battle-damaged cybernetic head is cool and he looks nice (for a Small Soldiers wannabe), but this is a figure I'll be purchasing purely for the Giant-Man BAF piece.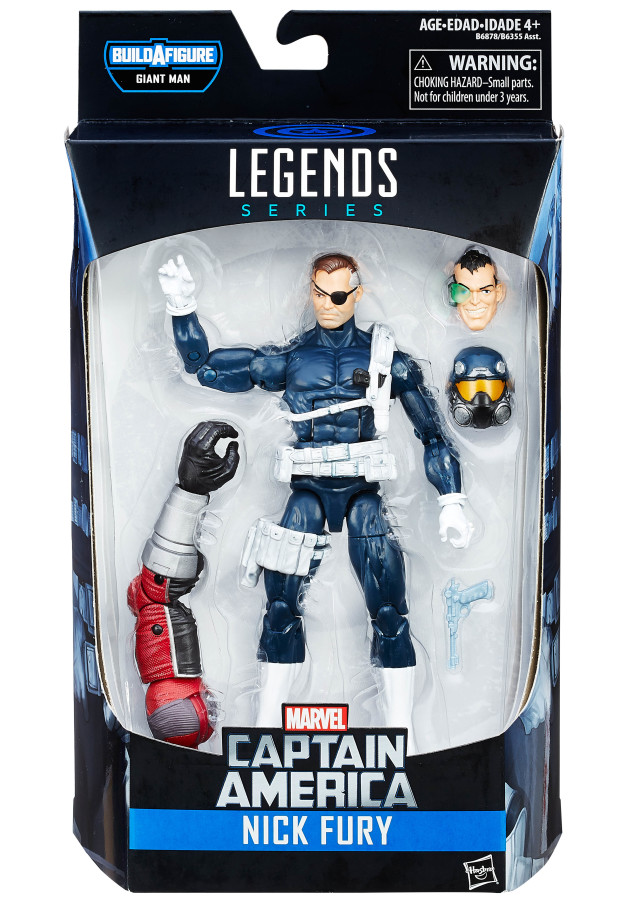 Last but not least, we've got the other figure in this wave that I guarantee is going to be hot: a classic Nick Fury Marvel Legends figure.
Not only is this the first Marvel Legends Nick Fury single-packed figure in many years, but he also comes with a Nextwave Dirk Anger head and even a SHIELD Agent army builder head. This will definitely end up being one of the most in-demand Marvel Legends 2016 figures, no doubt about it.
It's definitely a sign that the world is a-changin' when I have readers write in to ask me why Hasbro's Nick Fury action figure is "a white guy", but I think this very classic version of Nick Fury will still be able to challenge movie Black Panther for the title of "most difficult to obtain" figure in this wave.
The Marvel Legends Captain America Civil War Giant-Man series is now available for order from select retailers. If you're looking to purchase individual figures from this series and not a full set or case, check back frequently and be sure to follow the Marvel Toy News Facebook and Twitter Pages, as I'll send out instant updates beamed right to your social media newsfeeds when Amazon gets in singles. The popular figures from this assortment are definitely going to sell out fast!
Does seeing the hi-res photos of the Captain America Civil War Marvel Legends Giant-Man wave change your opinion about the series at all? Which figures from this series are you planning on adding to your collection (if any)?