And the hits keep right on coming this week on the Marvel Legends front! Hasbro showed off a number of exclusives to the press at the 2016 Toy Fair last month, but wouldn't allow photography at that time. One of those exclusives was a comics-based three-pack including Marvel Legends Kate Bishop Hawkeye, Sam Wilson Captain America and All-New Vision. Well–surprise! That exclusive Marvel Legends 3-Pack has now appeared in a Hong Kong Toys R Us!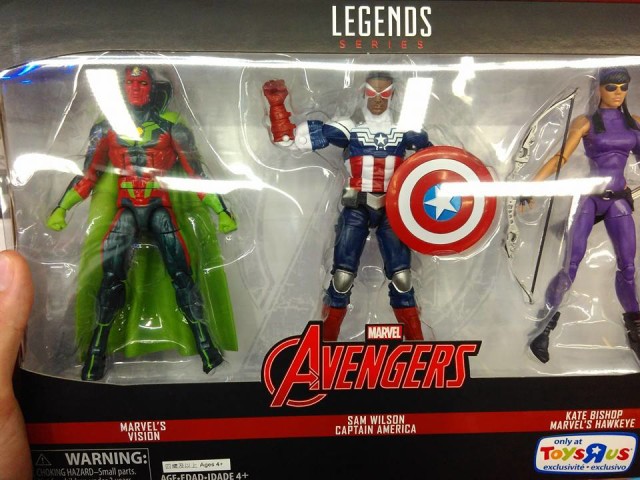 Get ready, Marvel Legends 6″ collectors! The most loaded year for Hasbro 6 Inch Marvel action figures is about to roll on with a new three-pack scheduled to hit United States stores in late April/early May 2016!
While this set is going to be hitting stores just in time to take advantage of the hype and excitement surrounding Captain America: Civil War, the set isn't based on that movie–or any movie–at all! All three figures in this set are based on the modern Marvel comic books.
There were so many Marvel Legends exclusives shown at the New York Toy Fair 2016 last month that I legitimately thought we were seeing all of the exclusives planned for the entire year. But as more of the announced figures creep out of the factory, I'm increasingly convinced that we'll be seeing a whole other wave of exclusives announced at San Diego Comic Con 2016 this summer.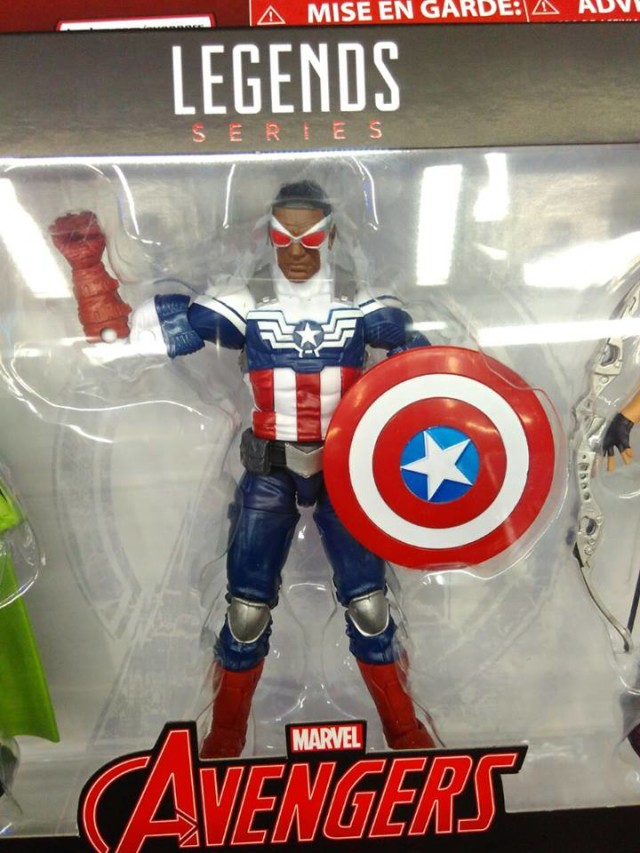 The headliner for this Toys R Us exclusive set is Marvel Legends Sam Wilson Captain America. I was psyched at Toy Fair when Hasbro confirmed we'd be getting this 6″ Falcon Captain Americs figure in addition to the 4″ version in the comic packs, but seeing that this version is also missing Falcon's iconic wings was a shocking disappointment.
The ML 6″ Sam Wilson Captain America figure itself looks sensational, but the omission of the wings is definitely a blow. Customizers are going to have a lot of requests coming in this spring!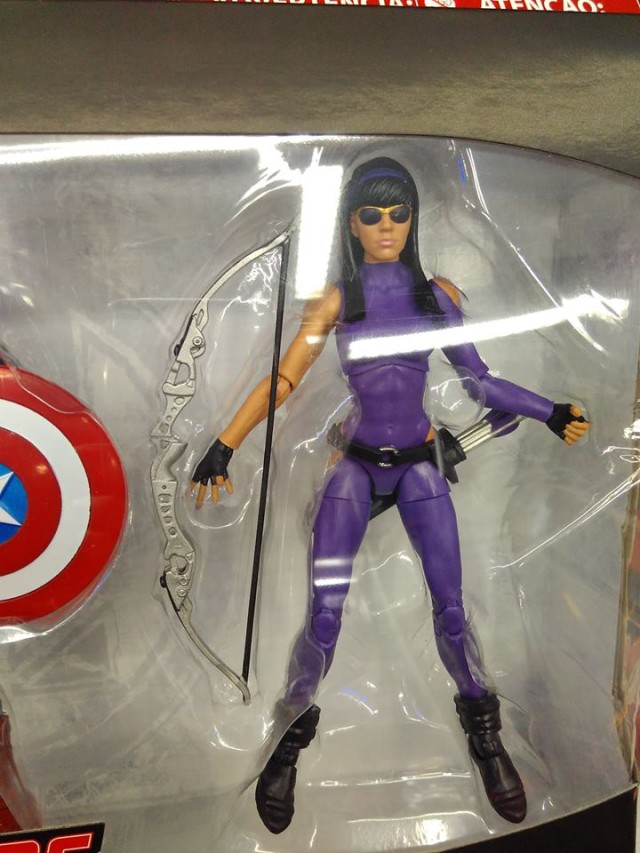 Marvel Legends Kate Bishop Hawkeye is the obscure/female figure in this pack. Young Avengers was never a favorite of mine, but Matt Fraction made me love Kate Bishop in his Hawkeye comic book series, and I believe this will be her first action figure ever.
Note that it looks like a string has been added to the bow this figure comes with–a feature I can't recall seeing on that weapon in any previous release. I also really love the new waist quiver Hasbro tooled just for this figure!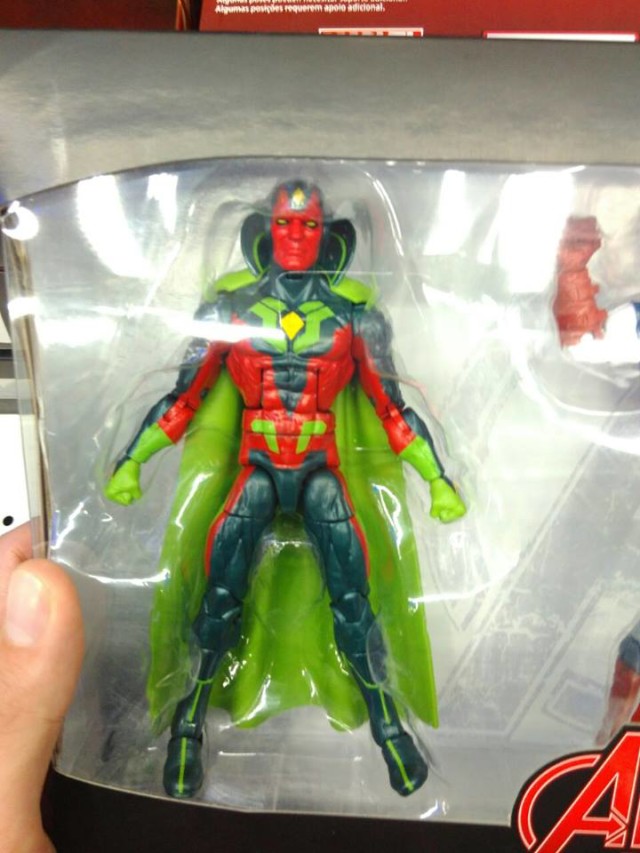 Finally, we've got a new Marvel Legends Vision figure in his costume from Uncanny Avengers and All-New Avengers. This is one of the most eye-grabbing costumes ever for the Vision, and Hasbro has captured it splendidly. I do have to admit, though–it's kind of crazy that we're getting three new Vision figures in under a year, and none of them are the Avengers Age of Ultron movie Vision Marvel Legends figures fans have been asking for…
Big thanks to Billy Bonzo for sharing these photos from his Hong Kong Toys R Us store with the Marvel Legends Community!
What do you think of this upcoming Toys R Us exclusive Marvel Legends 3-Pack, collectors? Will this set be joining your collection at its $50 MSRP when it arrives this spring, or will you be waiting for a sale (or skipping over this comic-based set altogether)?