Fresh off of Hasbro releasing long-awaited official hi-res photos of the Giant-Man series yesterday, we've got our first good (totally unofficial) look at a trio of upcoming Marvel Legends exclusives! A scrapper has posted photos of a trio of upcoming exclusive Marvel Legends figures including a non-glam shot for the first time of the Marvel Legends Namor figure–and the Submariner has also brought along the first images of Civil War War Machine Mark III and Disco Iron Man!
UPDATE 3/25/2016: Packaged photos of all three figures have now been added!
Okay, let me get the usual disclaimer out of the way first: these photos come from the eBay auctions of known Hong Kong scrapper viperskingdom. The figures are almost certainly illegally-obtained from the factory and Hasbro makes nothing off of the sales of these figures. In other words–don't buy them.
But while I absolutely do not endorse or advocate buying from these sorts of listings, we'd be crazy not to check out the photos, right…?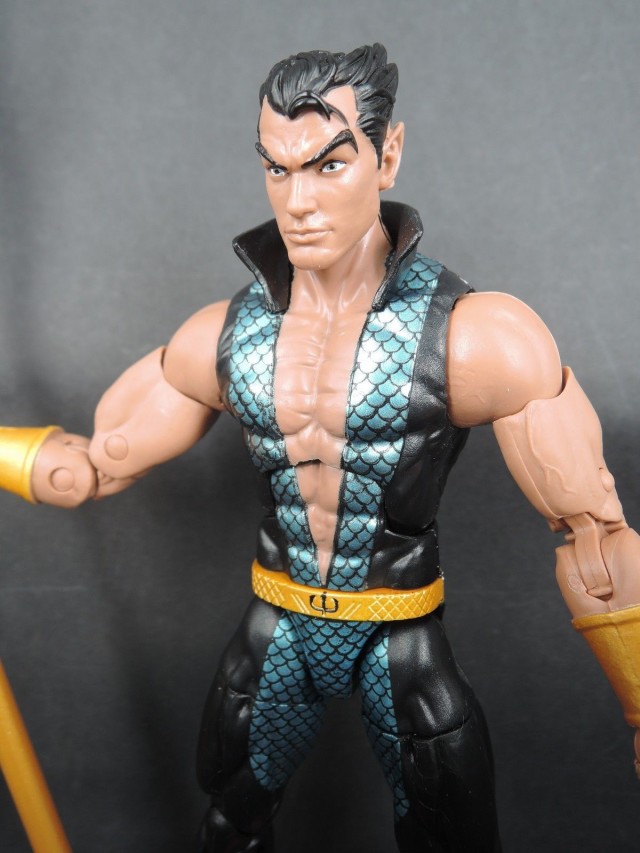 First up, we've got the Walgreens exclusive Namor Marvel Legends figure first seen in a dramatic, Photoshopped glam shot at SDCC 2015.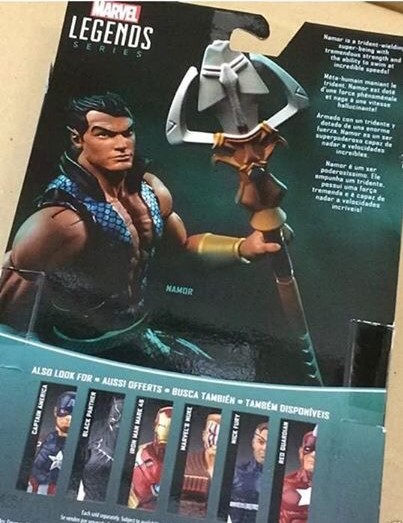 We've known for a while from the Walgreens database that Namor was scheduled to arrive around April 2016, but I think this pretty well confirms that that timeframe is accurate.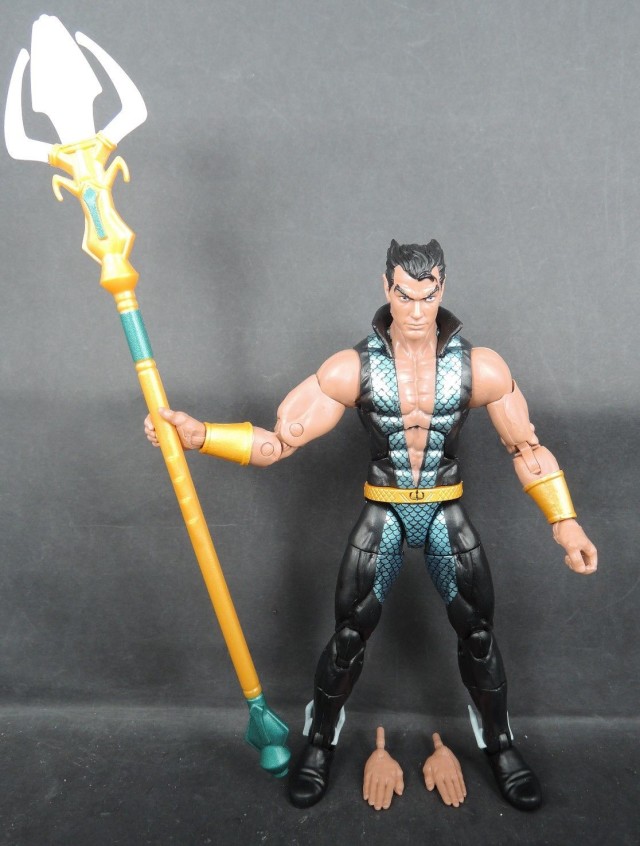 Namor's trident looks, uh, "interesting", but the exclusive figure itself looks pretty awesome. We can also see that the Walgreens Namor will include a pair of interchangeable flat palmed hands to swap with his grasping hands. It does seem like Namor should have fists, though, too, doesn't it…?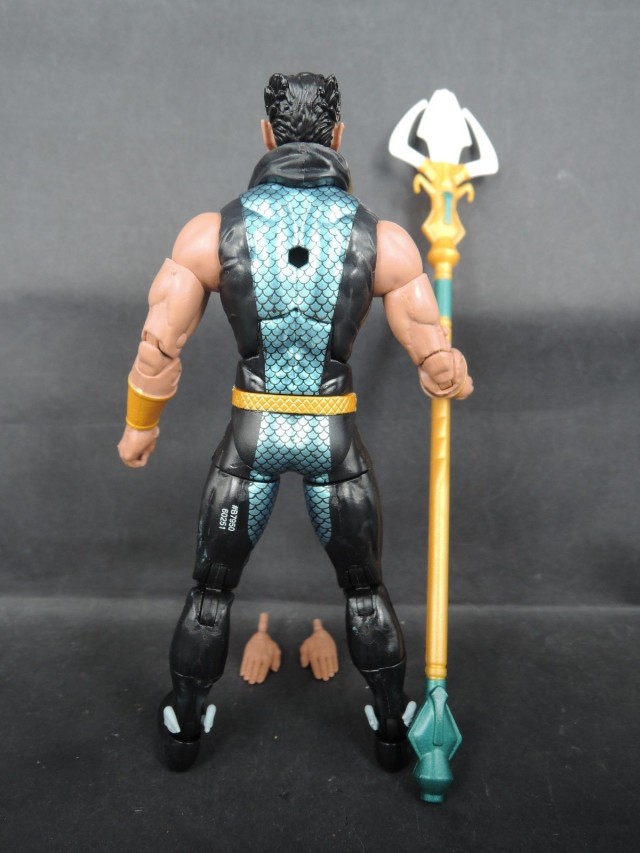 The costume Marvel Legends Namor is wearing is very obviously his X-Men costume, with the one notable detail missing being the "X" belt buckle. I wonder if this figure was originally planned for the X-Men wave and got pushed out? Hmmmm.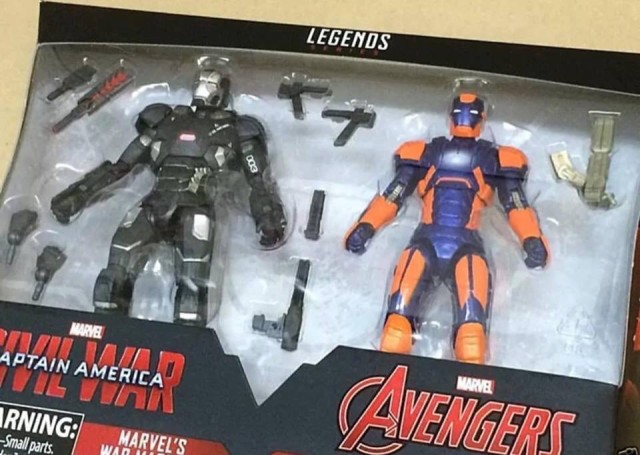 Meanwhile, Hasbro wouldn't allow the glam photos of the exclusive Marvel Legends Disco Iron Man and War Machine Mark III figures to be photographed, but we can see all the details of this duo right here.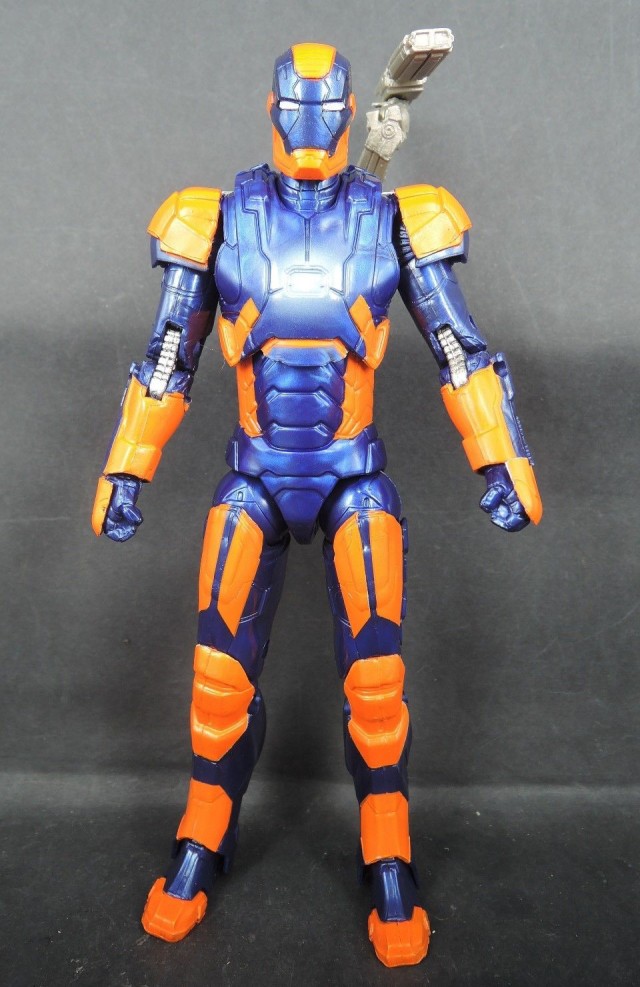 Disco Iron Man Mark XXVII is, of course, one of the Iron Man 3 House Party Protocol armors. If you guessed that Hasbro chose to do this particular armor because it would require no new tooling, you likely guessed right.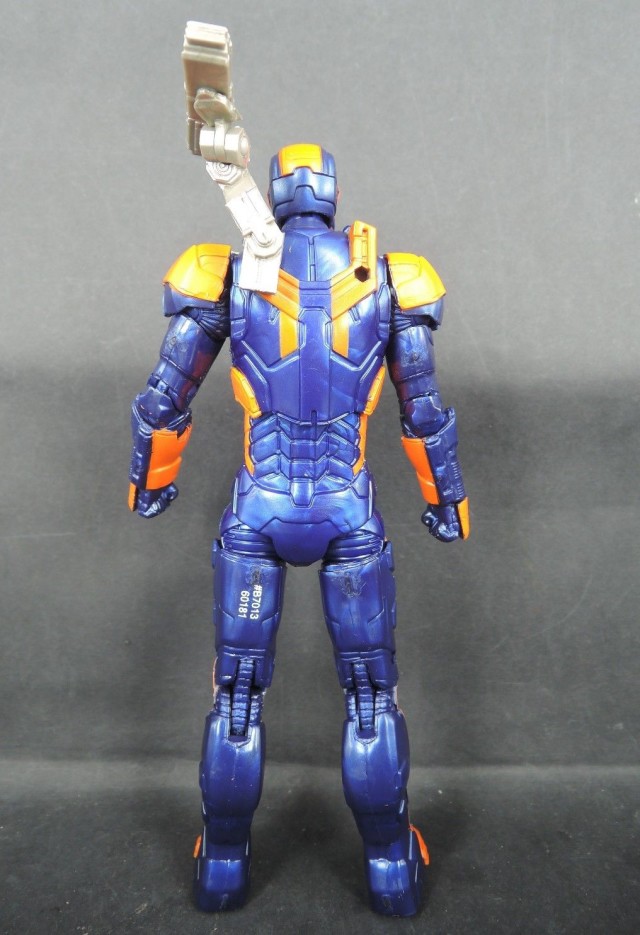 Poor Iron Man Disco! While folks have already bid Namor and War Machine Mark 3 up to many times what the figures will ever actually be worth once they're released, Disco is still at a meager $24.99 and without a single bid. Alas.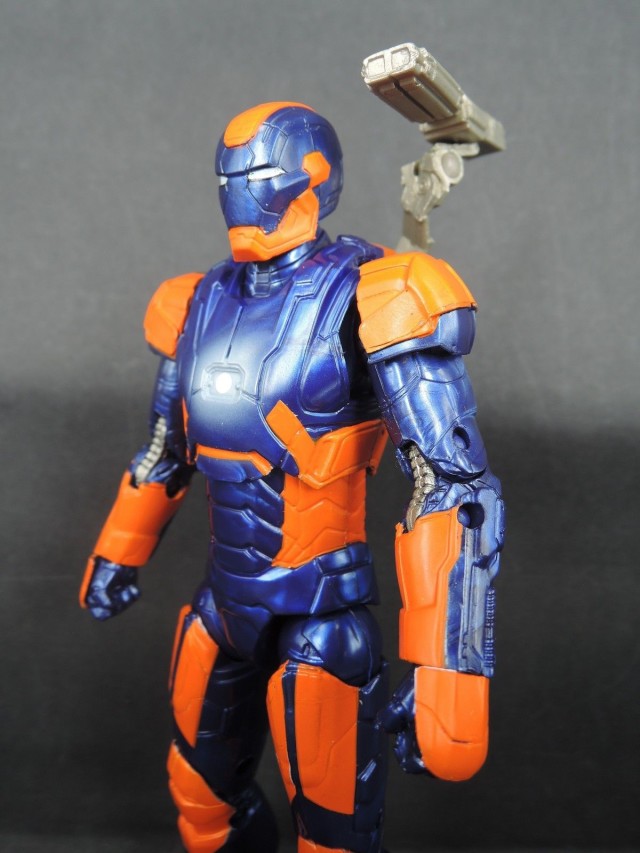 I love the garish colors and the wacky name, so the Disco Iron Man Mark 27 armor permutation is one I've really been looking forward to owning. I love that Hasbro is sweeping in and beating Hot Toys, King Arts and Comicave Studios to the punch with this release!
The colors on this Marvel Legends 6″ Disco Iron Man figure look way off in these photos from what they accurately should be, but I'm chalking that up to the (non-)skills of the photographer. Hopefully the actual figure will look accurate when it arrives and not washed-out like this.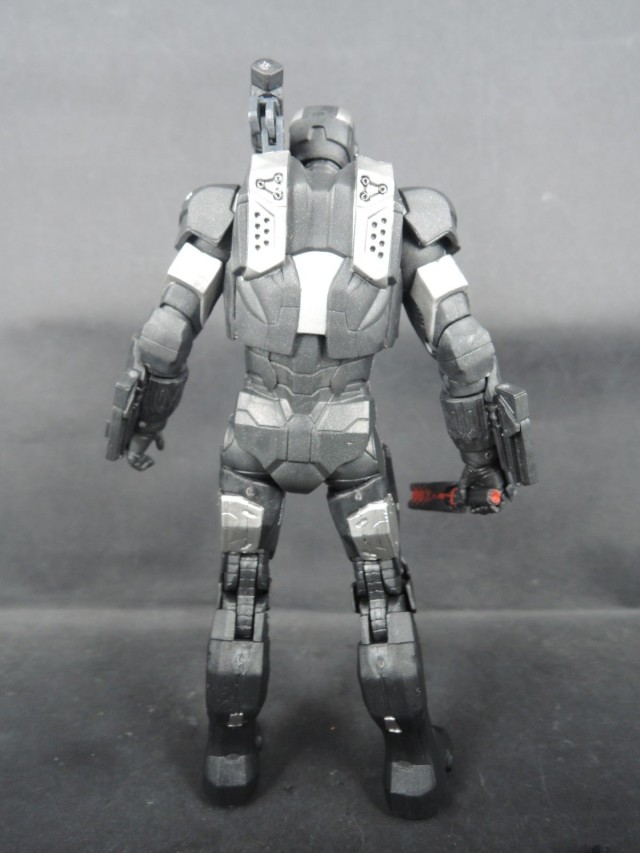 Finally, we've got the Marvel Legends 2016 War Machine Mark 3 from Captain America: Civil War.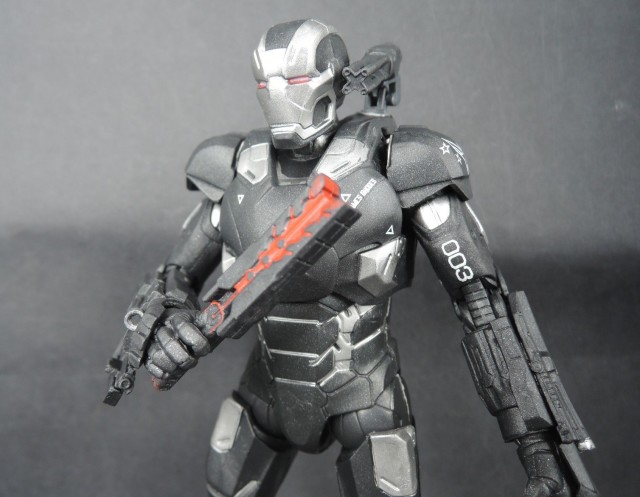 I think it's really weird to see a popular and key character like War Machine Mark III being released solely as an exclusive–especially when Hasbro had to tool new parts for him–but Civil War Falcon is getting the same treatment. Odd.
On the bright side, baton-carrying Marvel Legends War Machine Mark III is in a two-pack with Disco Iron Man as a Target exclusive, so he should be very easy to find in stores and quickly discounted in the manner that Target exclusives almost always seem to be.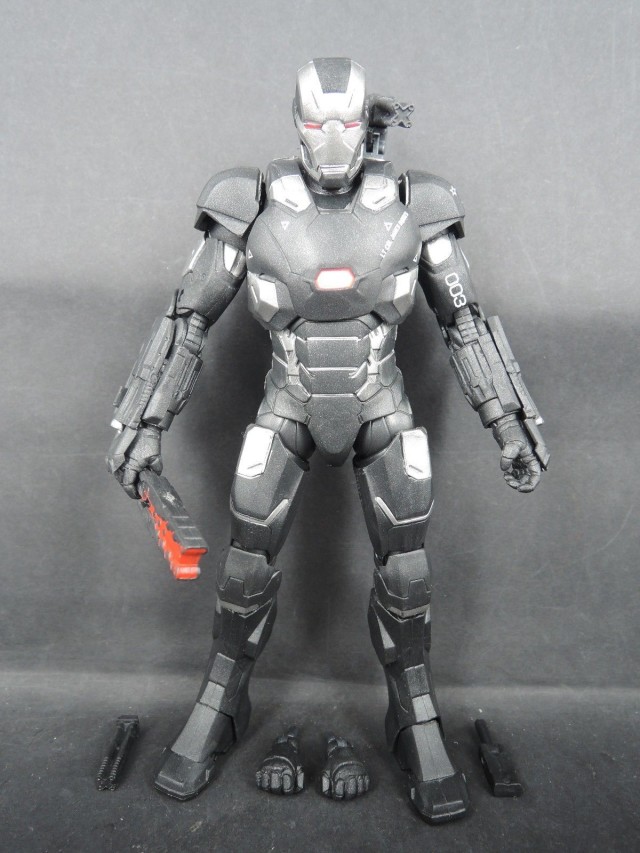 You can check out viperskingdom's auctions to see the original images of these figures, but again–his figures are likely stolen and/or scrapped for defects. Don't buy them. The legit figures should be here in a month or two, and you'll be happy you waited.
What do you think of this trio of Spring 2016 Marvel Legends exclusives, Marvel collectors? Are any of these figures destined to be joining your shelf this year, or are you unimpressed with this exclusive triad?