With hundreds of Marvel action figures getting released each year, sometimes a few fall through the cracks for a few days and then I don't write a release blurb for them because I think it's not really "news" anymore. But the dozens of readers writing in to me each day urging me to talk about the 2016 Target and Toys R Us Marvel Legends exclusives seem to think otherwise, so let's take a look at the War Machine/Disco Iron Man and Vision/Sam Wilson Captain America/Kate Bishop packs…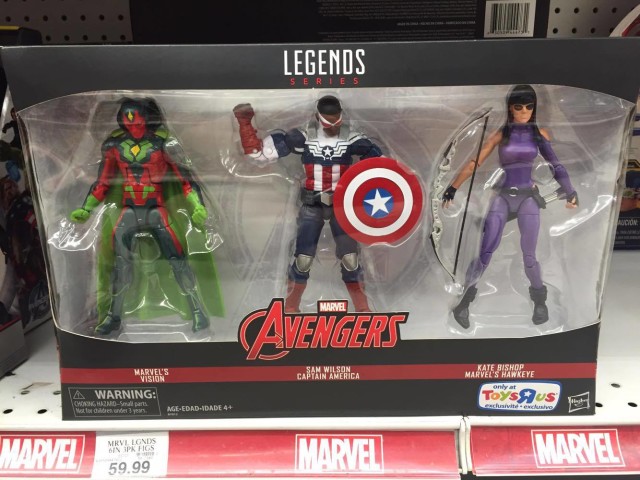 Having seen the sets revealed first-hand at New York Toy Fair 2016 way back in February and then followed them as they were released slowly across the world of many months, by the time the Marvel Legends 2016 Target and Toys R Us exclusives hit stores, I was already a bit burned out about talking about them.
But of course, I wasn't considering the thousands of readers who check the site each day for just those sorts of news briefs, so let me remedy that right now…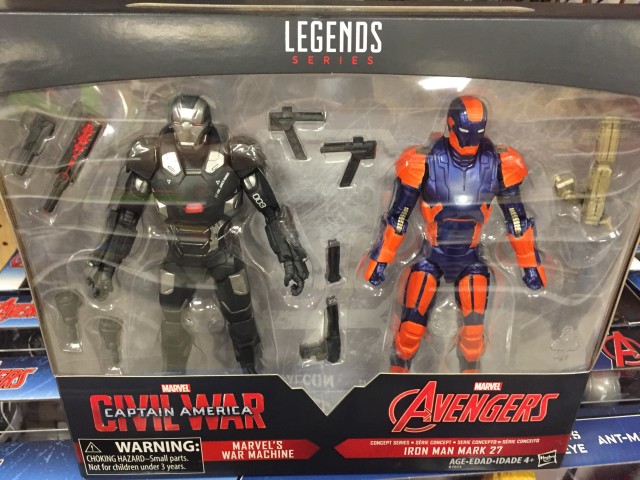 First off, we've got the long-awaited Target Exclusive Marvel Legends War Machine Mark III and Disco Iron Man two-pack.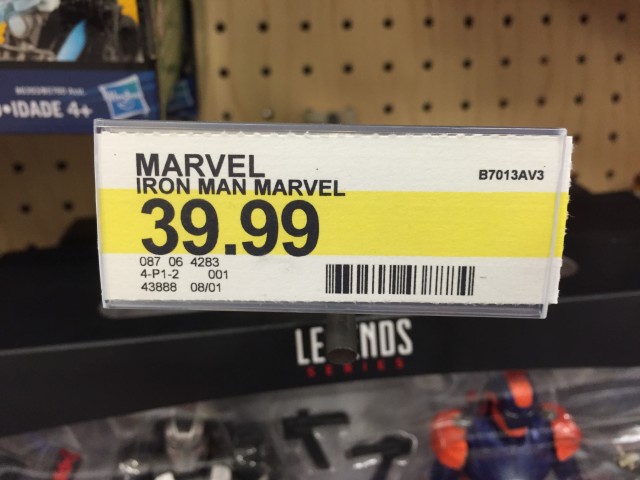 The set is sporting a $39.99 price-tag, so you're basically just paying for two $20 Marvel Legends at once with this pack.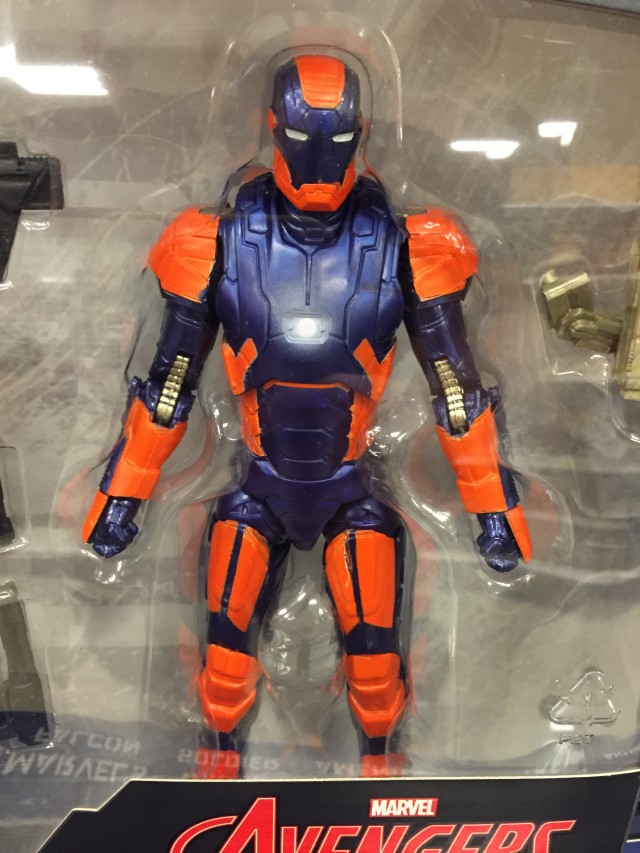 Of course, one of those two figures is an armor permutation I suspect a majority of collectors would have skipped on entirely if it wasn't bundled with War Machine III: Disco Iron Man Mark 27.
While the Mark 27 Iron Man Disco armor is one of my favorite armor permutations, this is a "concept" version of the armor–meaning that it's not movie-accurate because Hasbro didn't have all the right tooling available for it and didn't want to invest in new parts.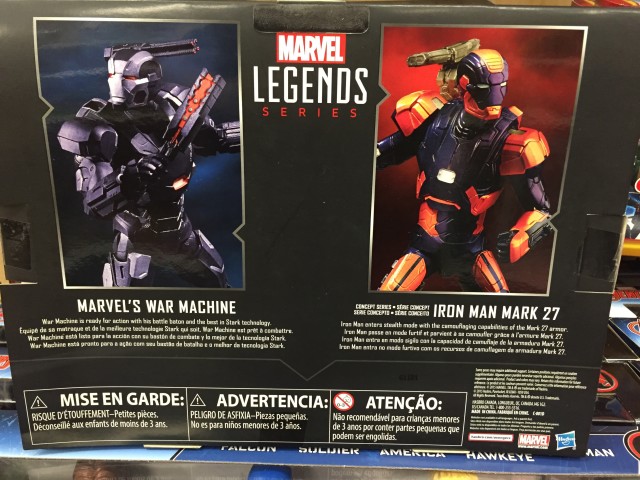 With a Hot Toys Disco Iron Man announced this summer and coming my way soon, I likely would have passed on the Marvel Legends Disco Iron Man if the Mark III War Machine in this pack didn't look terrific.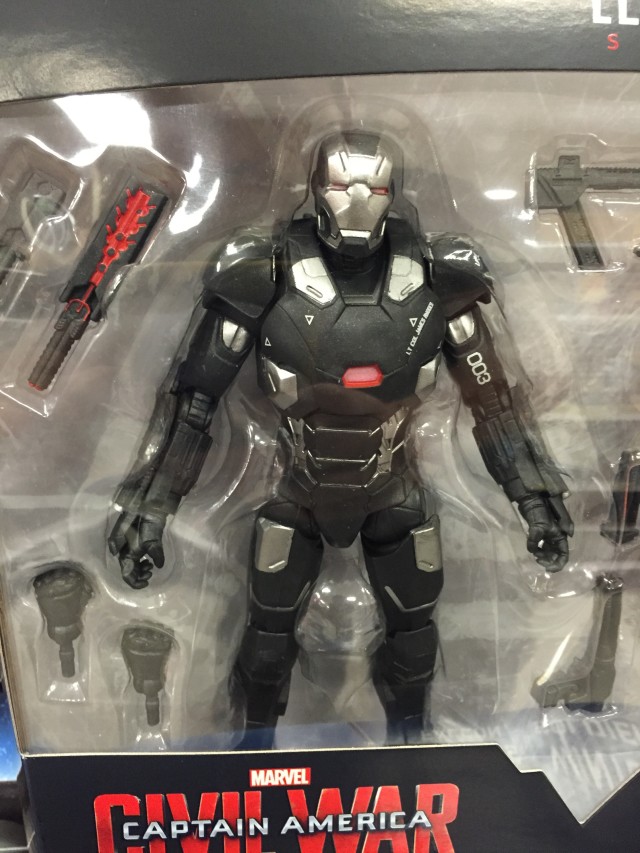 However, the Civil War War Machine 6″ figure does look terrific, and I honestly think Hasbro has done a better job recreating the armor authentically than Bandai Japan did for their upcoming SH Figuarts online exclusive version.
The energy baton Rhodey comes with could probably look a little nicer, but otherwise this War Machine is a real winner.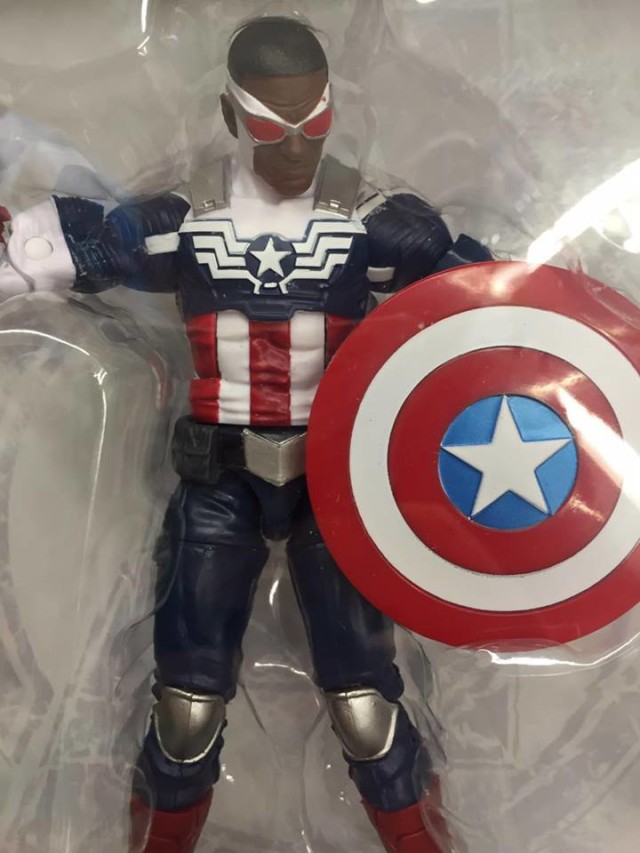 Meanwhile, Toys R Us counters with their own modern All-New Marvel Legends 3-Pack containing Vision, Hawkeye and Sam Wilson. The pack retails for $59.99 in most stores, which is again about the regular price of $20 per 6″ figure. However, many stores–and the Toys R Us website–have the set for $49.99, which is obviously a stronger value and a better price to pay.
The Marvel Legends Sam Wilson Captain America figure is immensely frustrating, as he doesn't come with wings despite the box obviously being plenty big to fit them. You can buy an extra Walmart Civil War Falcon figure to cannibalize the wings, but they won't be accurate without heavy modifications.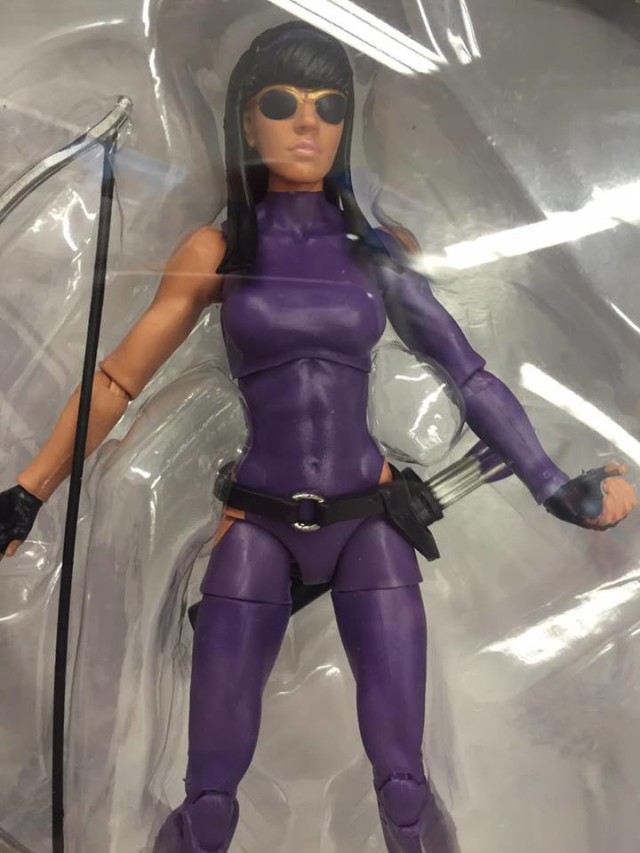 The Marvel Legends Kate Bishop Hawkeye is the character's first appearance in toy form, and while not the most popular look for the character, is likely to be the only toy of her we get for many years to come (if not ever).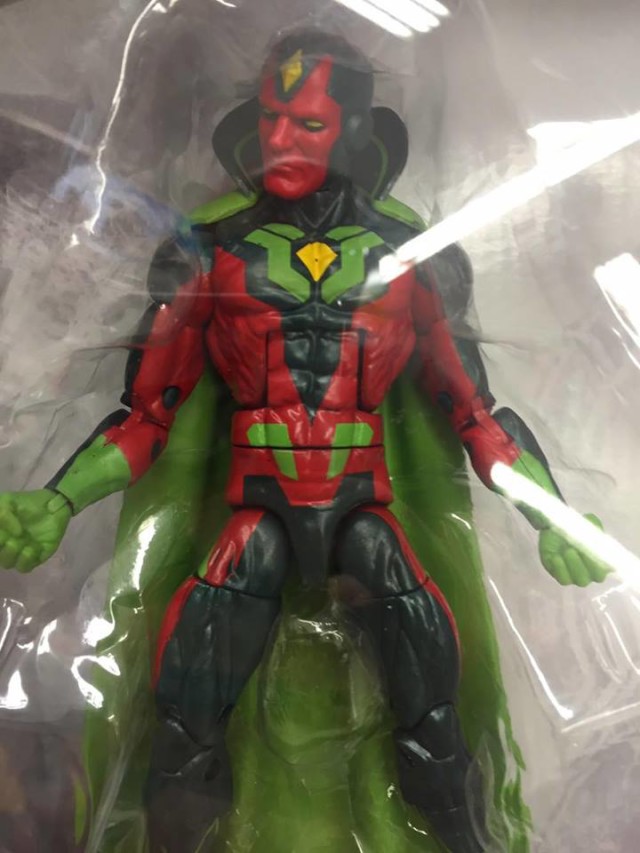 Finally, the Uncanny Avengers Vision Marvel Legends figure rounds out the set. I thought this costume was unnecessarily complicated when I first saw it, but it's grown on me a lot since–especially after seeing the amazing Gentle Giant Animated Vision statue wearing it.
I know what most folks really want is an MCU Marvel Legends movie Vision figure, but at this point I think collectors will have to wait until 2018 for that one. In the meantime, the colors and design for this modern Vision figure are pretty great–just be sure to check the paint apps on his costume while you're picking yours out to make sure that you get a good one. I've seen some spotty paint deco out there on this.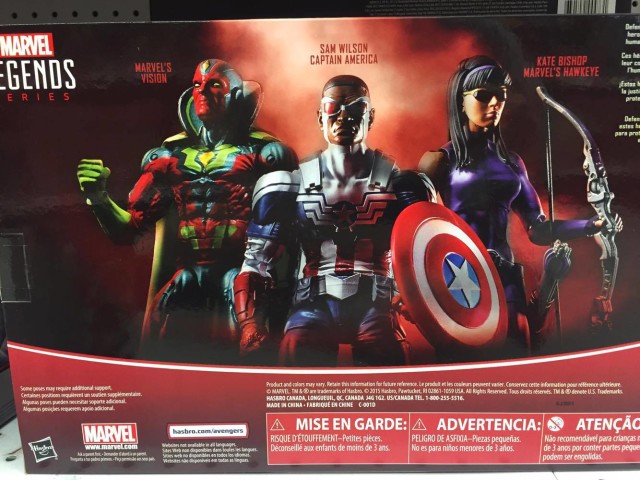 Both these store exclusive Hasbro figure multipacks have hit hard during the month of August, and should be readily available at their respective chains. The sets have also been regularly available online with free shipping for those who can't find them locally. I haven't seen either set flying off the shelves in my stores, and I suspect it's only a matter of time until a good sale happens for each.
Have you purchased either of these summer 2016 Marvel Legends exclusive multipacks? If so, what do you think of the sets–worth full price, or do you wish you had waited for a discount?